Quick look: Beta USA's new Explorer – 100% electric E-Moto bike
Beta USA has announced an "outside the box" model in their off-road line-up, the all-new Beta Explorer is a 100% electric E-Moto bike.
Designed to appeal to adult riders of all ages and experience levels, Beta USA say the explorer is quiet, simple, and easy to ride coming with many of the features of both a moto and e-mtb bike.
The new model is in fact a collaboration between Beta USA and Apollo Moto using an existing platform and designed for fun off-road riding.
Roughly 30% smaller than a normal off-road motorcycle, the Explorer is less intimidating they say, making it "great fun for trail riding, camping, hunting, or just working around the ranch".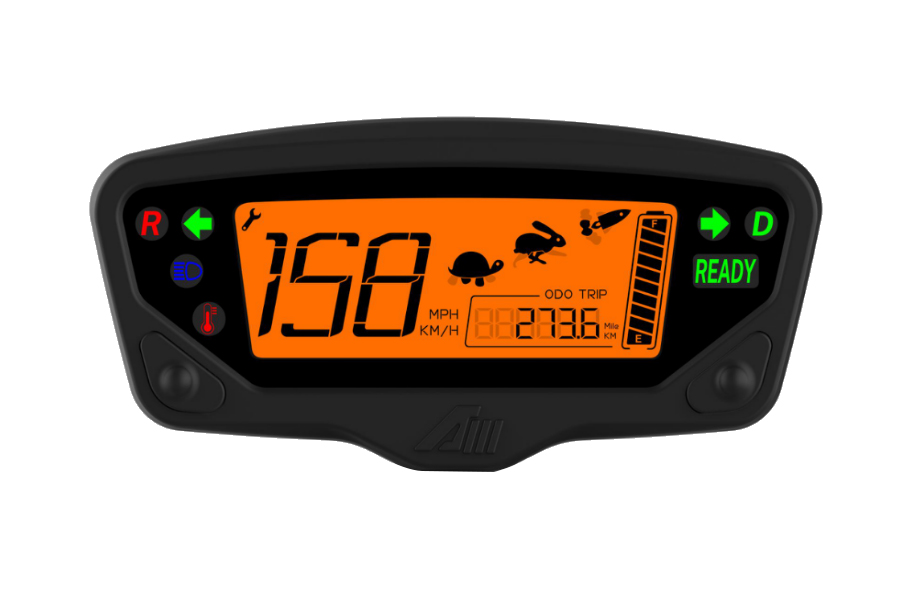 Three power modes
The Explorer has three power modes including casual, medium, and for a quick 10-second burst, "Rocket" mode. Casual mode is the most popular setting that most riders will use as it also has the longest range of 50-100 miles. The medium setting offers roughly twice the speed and torque with a range between 30-60 miles. There is also an added reverse gear for backing up out of tight trails or roads (don't scoff, electric motors can be reluctant to pull backwards!).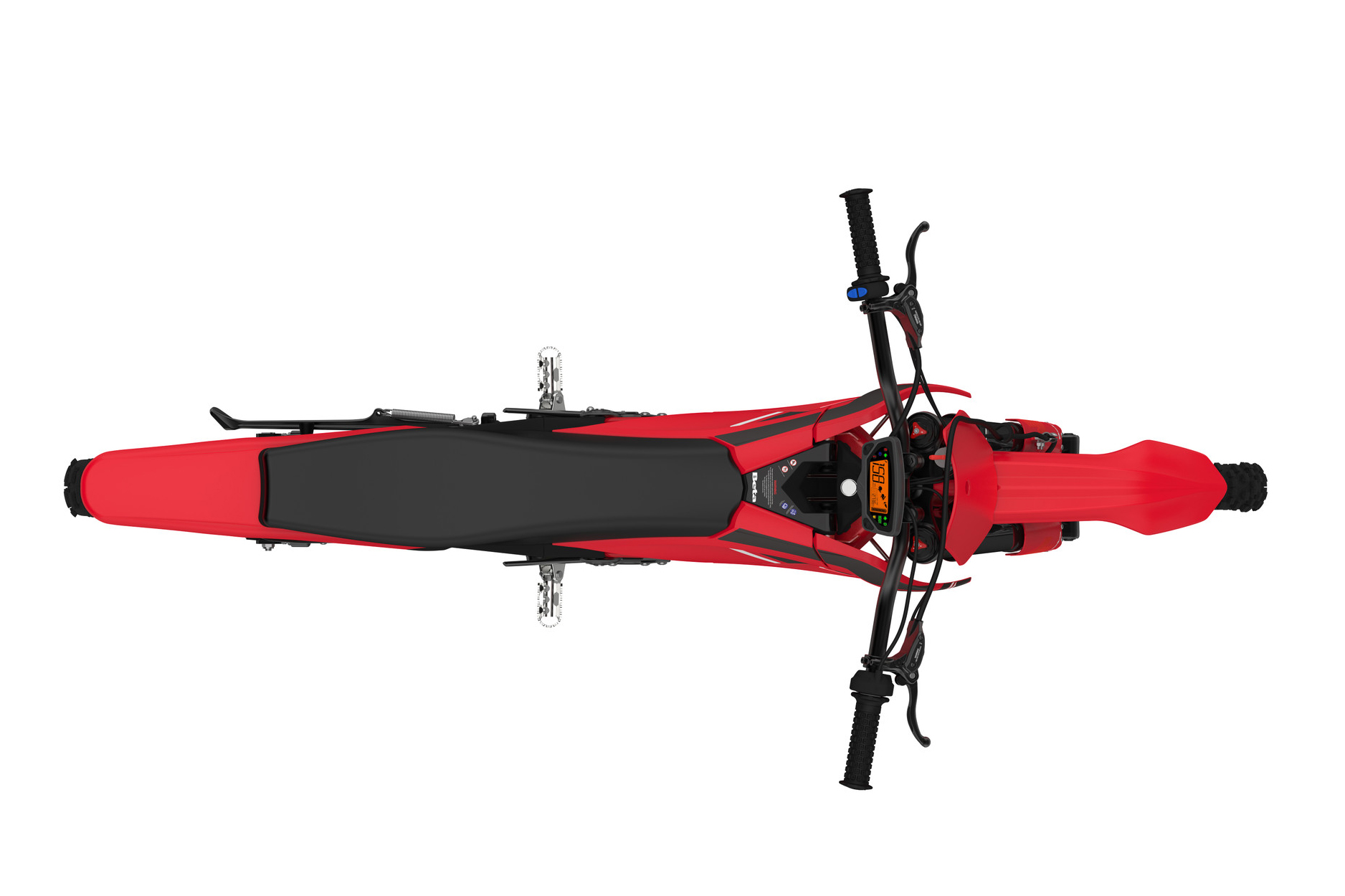 Dirt bike footpegs and handlebars
The Explorer uses folding footpegs like a normal dirt bike motorcycle and which have six different positions to choose from to make the ride comfortable. Hydraulic front and rear disc brakes are controlled by levers on the handlebars which are also adjustable for position.
Fully adjustable front and rear suspension make the Explorer adaptable for different trails and roads.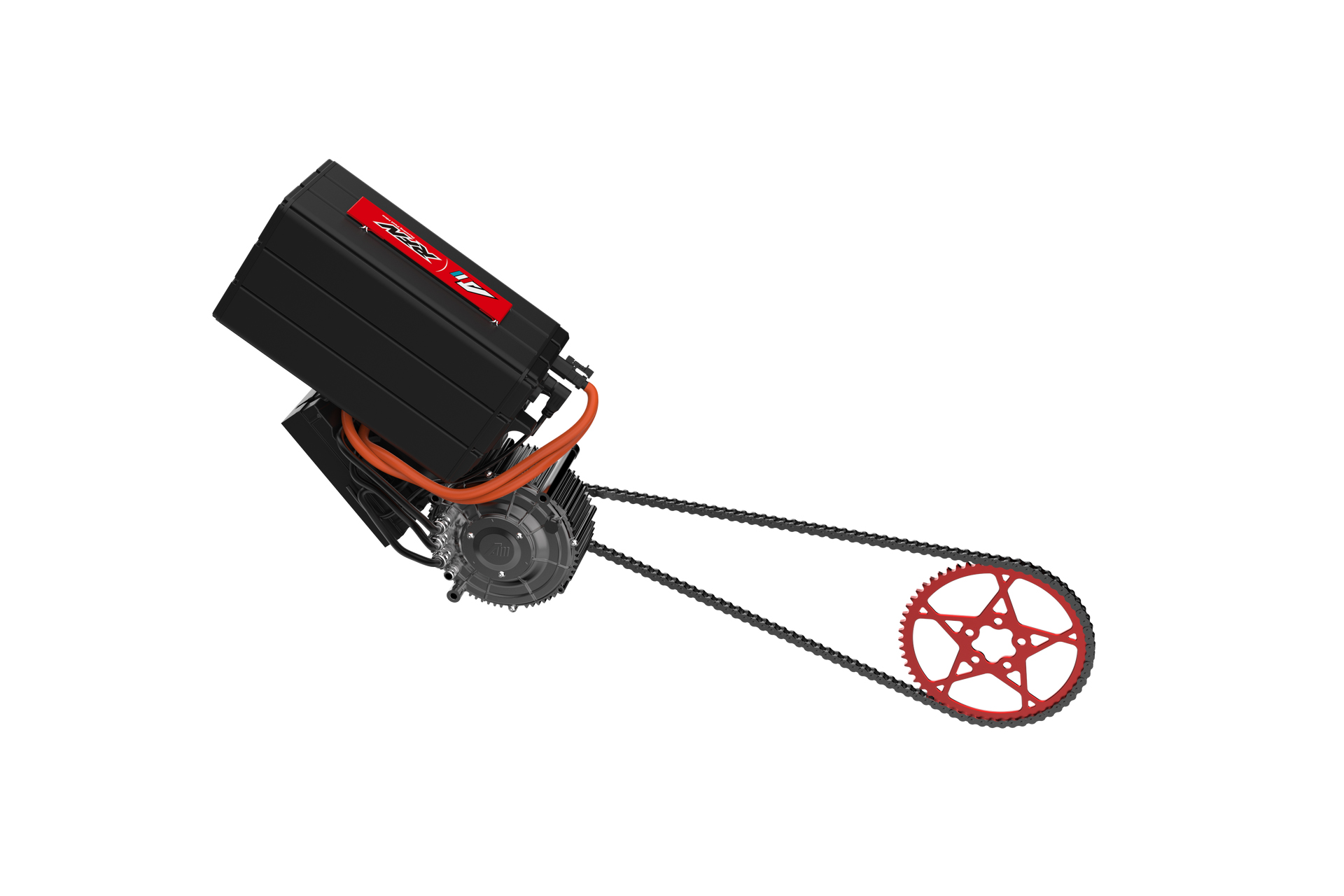 Other features include a 74-volt battery that can be fully charged in about two hours. The battery can also be charged out of the bike as well so riders can charge one battery while riding with a fresh one. The batteries can be swapped out in about three minutes.
There is also a storage space under the seat which they say is good for a water bottle, a small dome tent, or "a nice lunch for a picnic".
Beta Explorer Specifications: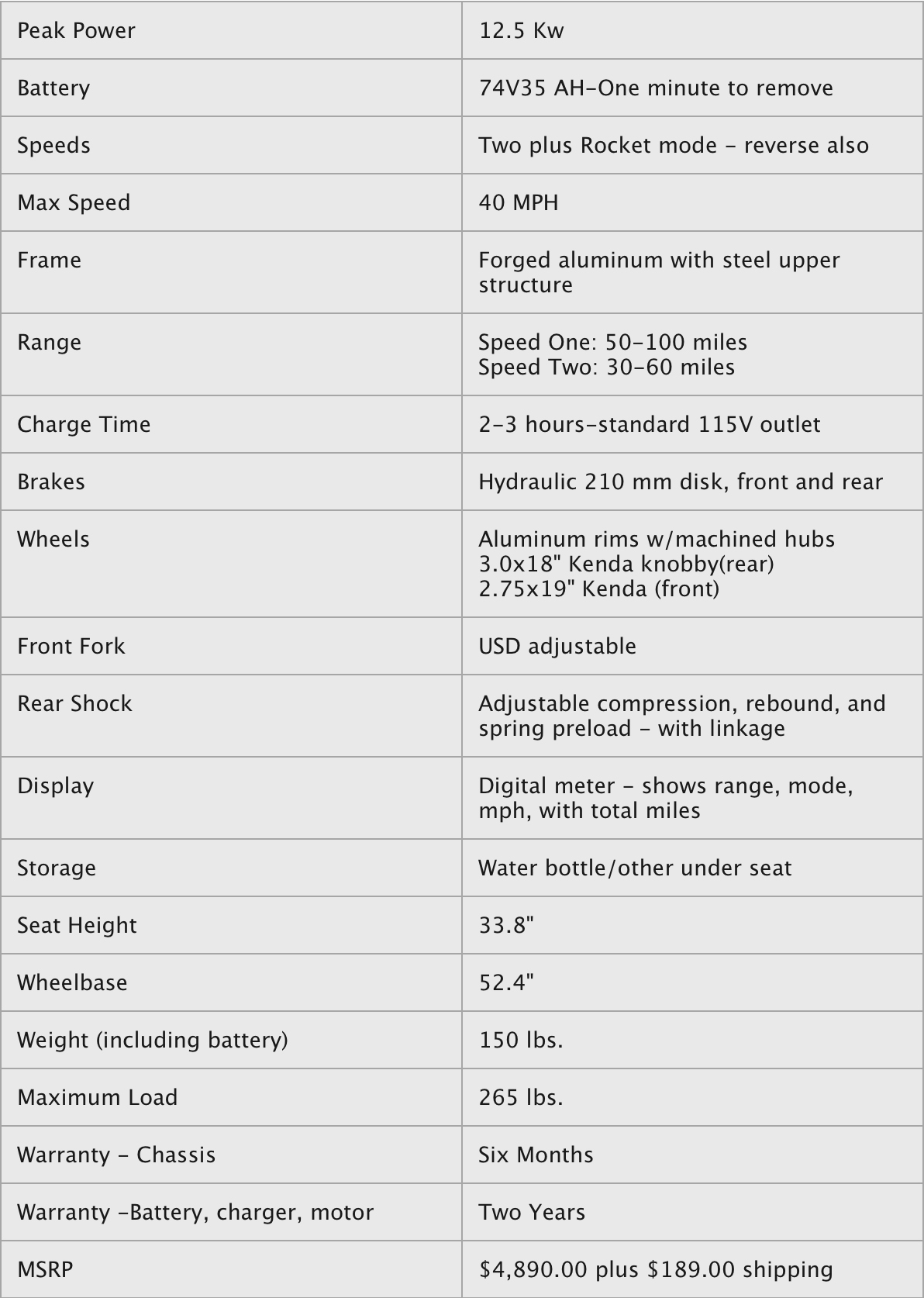 The price? $4890 Beta say and it will be available in dealers beginning this October.
More information: www.betausa.com