Quick look: Flux Performance reveal fresh images (& video) of EXC rival
European manufacturer Flux Performance have revealed fresh images (& video) of their Primo electric off-road motorcycles getting ready to "compete with EXCs and SXFs of the world".
Aluminium twin-spar frame, KYB forks, Ohlins shock, 85hp of power, a clutch and 750Nm of torque got us fishing for more information about the Flux Performance prototype a little under one year ago.
Since then Flux have seemingly had similar issues to most manufacturers globally with supply problems and in what seems to be a characteristic manner, they were pretty straightforward about admitting things were delayed a little while they got it sorted.
But interest remains high and these latest images of the Primo model which they say is well down the road to becoming a homologated, real motorcycle. Something comparable with full-sized enduro and motocross bikes – unlike some other e-motorcycle on the market which run smaller geometries and lower spec suspension.
"We didn't want to keep teasing you", Flux explain, "we rather decided to buckle down and focus on getting the Primo prototype built and running before we sent any more news your way."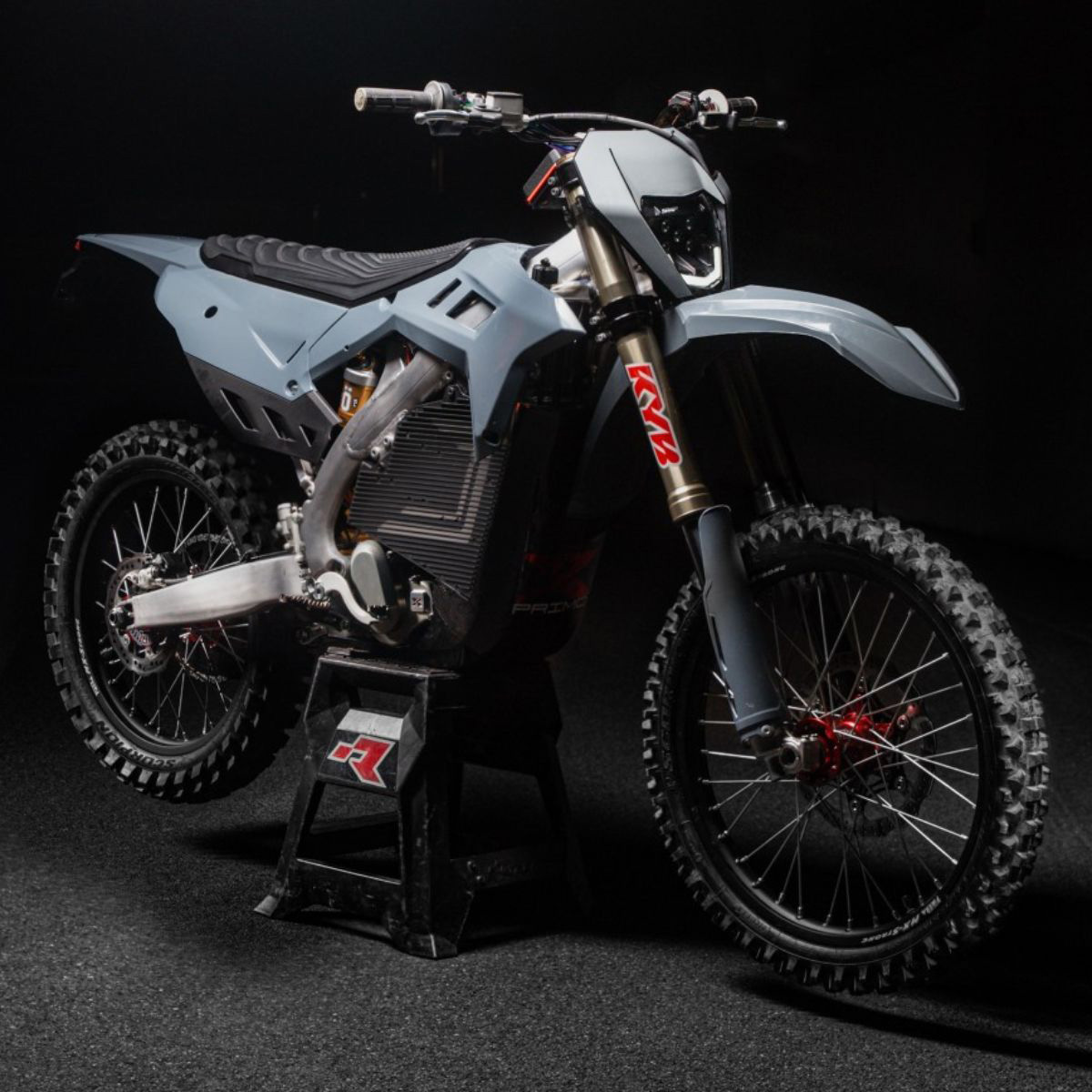 Well, this is all we got right now (so it is still a bit of a tease), but it is an actual bike and we expect more in the coming days. See below also a look at the compact, a two-stage, high speed and water-cooled motor.
More details on the Primo in our seperate story: First look: Flux Primo – high-spec electric motorcycle ready for enduro?