"2021 is going to be interesting!" – Mani Lettenbichler talks life and Hard Enduro World Championship
2021 holds much in store for the reigning WESS Champion, Mani Lettenbichler, SuperEnduro (maybe), a sprinkle of between the tapes traditional Enduro action plus the small matter of the all-new FIM Hard Enduro World Championship.
A lot has changed since Manuel Lettenbichler won the 2019 WESS World Championship. Now a factory Red Bull KTM Racing rider, Mani has had possibly the longest reign of any world champion after the pandemic meant the 2020 WESS season was canned.
In the end Mani will forever wear that WESS crown. As its second-only and last-ever winner, the series has now morphed into the new FIM Hard Enduro World Championship, a series that will hone in on the extreme side of our sport.
2020 wasn't a write-off though. Lettenbichler notched up victory at one of the few major events taking place in Europe, Red Bull Romaniacs, and even fitted in an EnduroGP round just to pass the time.
After some surfing and skiing during the off-season, Mani tells Enduro21 that life is good and his eyes are firmly fixed the new Hard Enduro World Championship crown…
Hi Mani, where in the world are you right now and what are you up to?
Mani Lettenbichler: "I'm just in Italy right now. We have been doing some tests with the team and I have been riding quite a lot since mid-January. I have been traveling quite a lot to Italy lately because the weather and the riding are good here. I have been doing extreme and also a lot of motocross in Sardinia. Life is treating me well I'll say."
It seems like a long time since we saw you at the final EnduroGP round of 2020, how have you spent the winter?
"I spent the winter a little bit more chilled than normal. After the final EnduroGP rounds in Portugal I went for a holiday for one week. I tried surfing for the first time in my life and it was a great experience."
"Right after New Year's Eve I went straight back to Portugal, that country has become a new passion for me so I might be going there more often.
"We didn't have a big winter at home, but we had a couple of really good days which I spent doing mountain skiing and also some freeriding. I had a relaxing time at home, which was really nice.
"Before Christmas I also went for a 10-day trip to Spain and Andorra which was really cool, I met a couple of riders and some good friends there – I wasn't in the full, Pro-rider pre-season programme, just enjoying life."
2020 in summary, Mani-style...
You do a lot of snow sports and training in the mountains, is it good to get away from bikes?
"The snow sports are a big thing for me, I grew up in the Alps so it's something that I'm always looking forward to. Winter is not very busy in terms of racing so skiing gives me the opportunity to have some days off the bike and practice other different sports.
"This year we were able to have some really good days of free-skiing, we did some good drops, about six metres, and also some backflips. It was great fun!"
The year ahead, 2021, looks promising and different for you with the new FIM Hard Enduro World Championship. Are you looking forward to the focus on extreme enduros more or will you miss WESS and the mixed race formats?
"I'm really happy to see that the FIM came into our game but if I'm honest I really liked the format of the WESS with all the different types of races mixed together.
"Anyway, during the last year [of WESS] the shift was towards more extreme enduro so it's kind of natural to go this way.
"It also gives me another motivation because there are some new races that I'm really looking forward to. The Italian race and the one in Poland are something new and definitely it'll be cool racing there."
Does it mean much difference for you actually? Do you have to change focus more on Extreme enduro in training?
"Not really, my main focus was always to ride as much extreme as possible, so I won't have to change many things.
"I think still want to do some motocross or classic enduro from time to time because it's important to be a good rider in any kind of sport. It makes training more interesting and less boring."
Overall the WESS championship could swing and change a lot during a season in terms of points, do you expect it to be more stable this year?
"I'm not sure if it'll be more stable this year. Everyone is in such a high level of riding that it makes so difficult to make a gap in the points, anyone inside the top 10 has a chance to win a race and this makes it so interesting."
Will it be more competitive for the overall championship?
"Probably there'll be more competitors now that it's only an extreme championship. Graham could be one, he stills riding at a really high level and in good shape."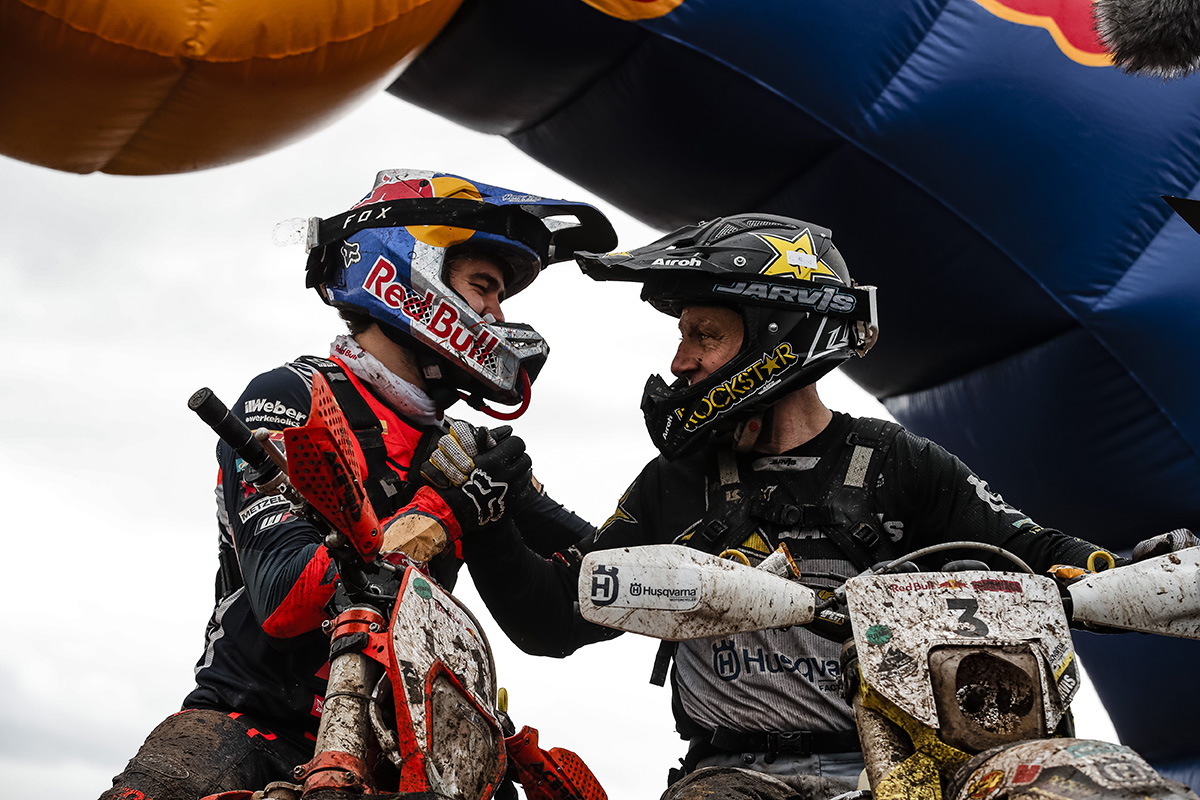 "In the end really anyone can be a contender, everyone has a high level and the motivation is high also. Definitely there'll be more riders capable of taking the championship because all of them come from an extreme background and it's a 100% extreme championship. It's going to be an interesting one to see."
You put in a lot of work to get faster in the more traditional events in the WESS series, was that wasted time now you focus again on extreme events in the HEWC series?
"By no means was it a waste of time. I always liked to be a good all-around rider. I think really this is what enduro is all about.
"It also helped me to be faster in the extreme races. For example, in Romaniacs last year the speed was insanely high, so I think that it gave the sport more professionalism because the speed is on another level."
One round is in the USA, TKO, will you do any other races in America this season?
"I'm really excited about the TKO being in the championship. I really enjoy that race and I was able to win it in 2019. It's a cool event and I really like going to the US, there's always cool people around and KTM US is also an awesome organization and their team is doing a great job.
"I would like to go there more often and try more races if possible, but we'll have to see how the travel restrictions evolve. Definitely, I'm always open to go to the US and race there."
Will we see you in SuperEnduro representing the Red Bull KTM team? (It looks like a concentrated series could happen in Budapest in April)…
"Never heard of it, just kidding [laughs]. Probably, it's quite late now because I haven't started training for it so we have to see if there's going to be a championship or not.
"In the end I'm not sure if it really makes sense to start training if we're not sure if it'll happen because it'll be wasted time, SuperEnduro is very different to anything else.
"Right now I'm 100% focused on the outdoor stuff but if it happens I'll be there ready to fight with the boys."
What's next for you, where's the next race?
"I'm going to give it a go at the Italian Enduro Championship. It's a one-day event which is not far away from my house and I really like this championship, so I'll go there to improve my classic enduro and the special tests skills."
The vibes always look good when you're training with your dad. How does the old man stack-up these days?
"For me it's really important to train with my friends or my dad, it makes it way more fun than if you do it on your own. I like to have fun while training, I don't want to be the guy who goes, trains, and then goes straight back home to be bored. I want to make the best out of it.
"The old man is still crushing it. We were in Sardinia two weeks ago, it was actually my dad, my best mate Jeff, two other friends and me, we had so much fun pushing every day. He is still able to ride really fast, I'm faster now, but it's still cool to not be the only one at the track."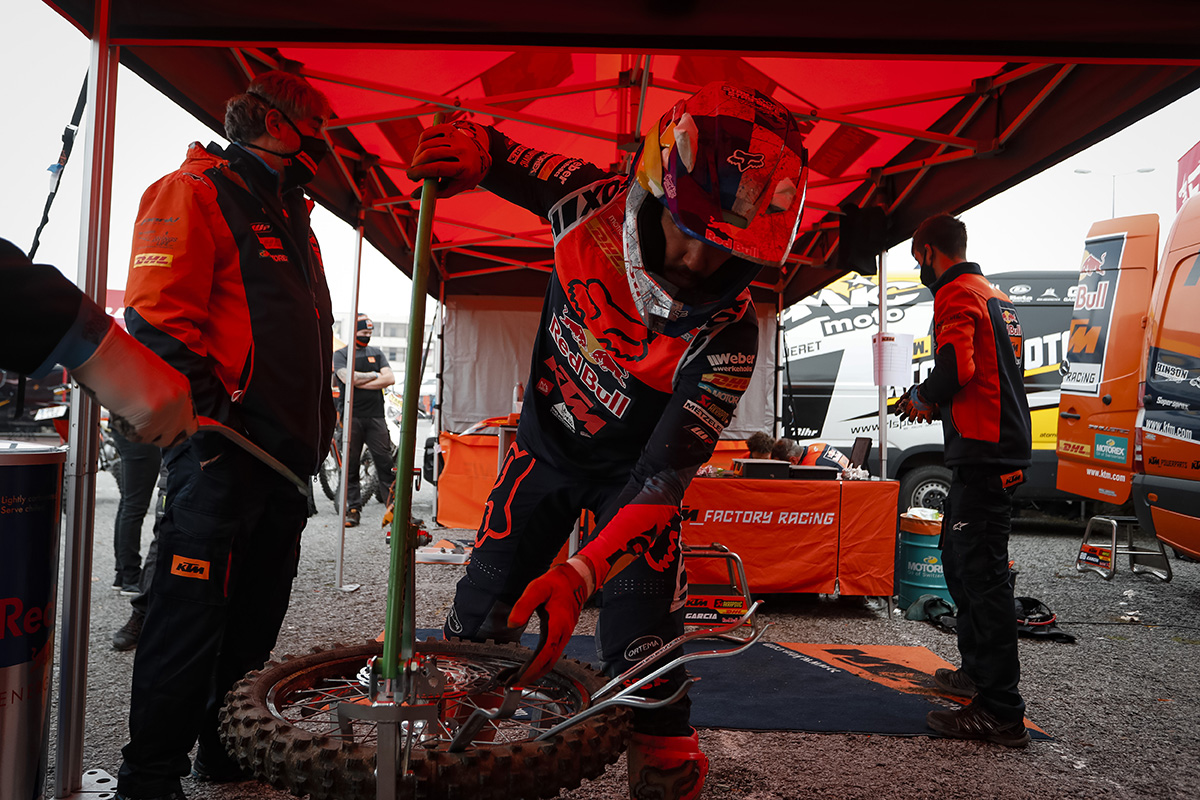 We need your support
If you've enjoyed this article, if you've found it informative, interesting, entertaining even, please support us.
We want to continue doing what we do, to the best of our ability, serving the enduro and off-road community.
Please consider a donation, every little helps…
Thank you.
Photo Credit: Enduro21 | Nicki Martinez + Andrea Belluschi + USWE