5 minutes: Wil Ruprecht – E2 world champ talks new Shercos & broken collarbones
The E2 World Champion Wil Ruprecht switched to Sherco Racing in the EnduroGP off-season – a big move to a new team and a new bike. Enduro21 catches up with the Australian at the opening GP of 2023 to find out why he's been so quiet, how's the new 300 four-stroke, and what's this about a new Sherco engine?
Hi Wil, how are things? We haven't seen you in pre-season races like most other guys (Italian or Spanish Championships), what's been going on?
Wil Ruprecht: "I was really putting together a good pre-season, there was a lot to get to grips with on the Sherco but I felt like I was really finding my stride when I overstepped the mark in training and broke my collarbone.
"So basically I've been focusing on getting fit for this first round and I was supposed to do the Italian Championship but I've missed two rounds now. But the bone's recovered I'm just lacking bike time."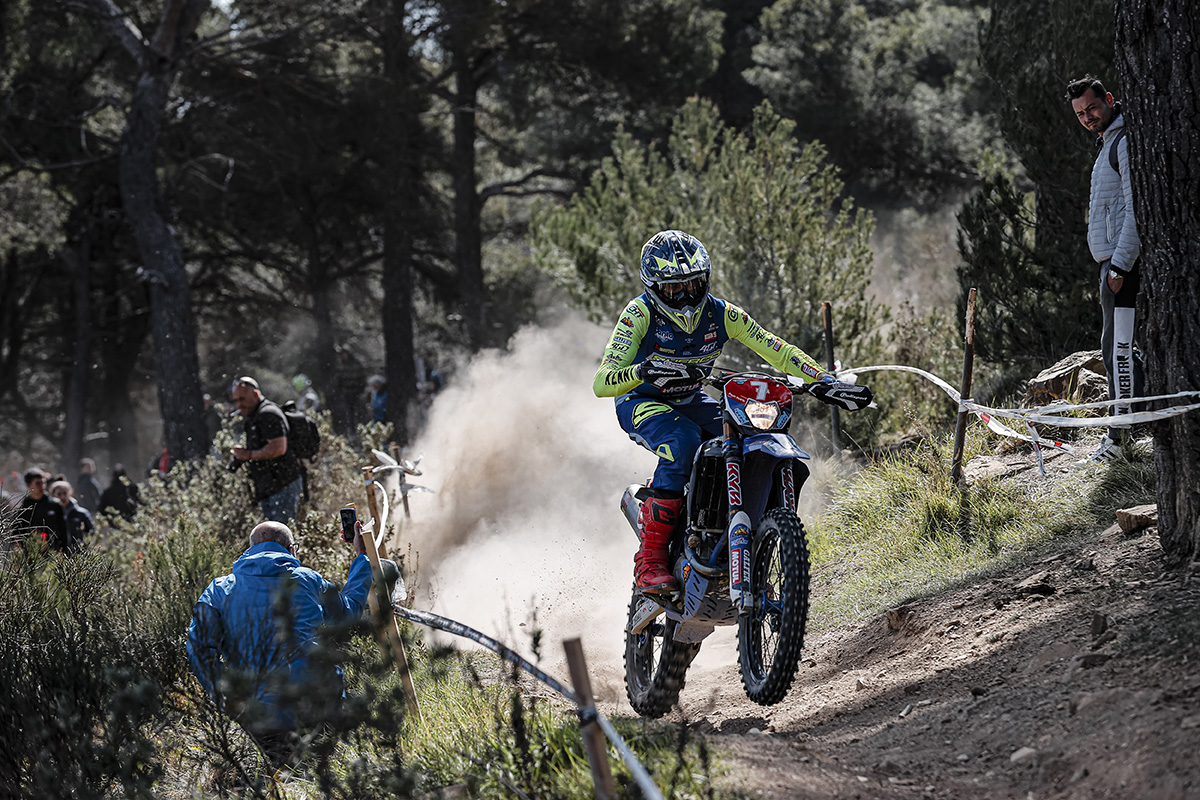 You've moved factory teams and bikes for this season from the TM to Sherco. Tell us a bit about the difference jumping on the Sherco, is it a big difference?
"It was an easy transition really because the Sherco is renowned for being one of the easier, more nimble bikes to ride. So that initial step wasn't hard at all.
"But obviously the faster you go the closer to the limit you get and you start finding the differences. Things like the way the bike is basically put together, structured and where the weight mass is compared to the TM.
"When you find the limit on a bike you understand the bike needs to be ridden in a different way and looking back on my crash, knowing what I know now, it was probably because I wasn't compensating enough for the change in bike.
"It's not that there's anything wrong with the bike, just you have to build a new data base in order to get the bike to its maximum potential."
It's a new engine from Sherco? "I didn't' say that!
What's different (chassis feel, tyres, power character)?
"Yeah, last year I was riding Maxxis tyres and this year we are on Michelin and I welcomed that with open arms!
"Obviously the big difference is the change from aluminium to steel chassis and although the TM is an enduro bike, I would say it is a lot more biased towards a motocross bike because it turns really well but it is quite stiff, the suspension doesn't work as well. Whereas the Sherco is more forgiving, has more flex in the frame and it is quite a small bike in away so you can climb over it more and manipulate it more."
How about the engine, you're on the same displacement so 300 four-stroke in E2 class?
"Yep, that's all the same but it's not the same. I can't say too much about it right now." It's a new engine from Sherco? "I didn't' say that! [laughs] But yeah, that also suits my riding style more than the previous one and it's a really good step in the right direction for me. I think we're seeing a level up from Sherco in that regard in their development.
"Overall the Sherco engine is more forgiving than the TM so if you're in a rocky situation it doesn't pick up the rpm so quick so you have more feeling from the throttle."
Have you had to change riding style at all or adapt the bike a little to suit you?
"I think when you watch me from the outside it won't be like I am a new rider, you know, but there are so many little things here and there that we are doing to manipulate a bike to get the best from it and have best traction at all times.
"If you have a good eye you might see me doing that but it won't be obvious. 90% of my body language will be the same. It's just the little things you do that are different, things to try and stay one step ahead of the bike."
How's the atmosphere in the new CH Racing Sherco team?
"There's a lot of things that go into riding for a new team and I saw from a distance how willing they are to welcome you with open arms.
"At the end of the day it comes down to how much they want to get you to the top of the world championship with the best equipment and that played a big factor in my move.
"I've been with the team for a couple of months now, training with them and we've made good progress. And both of us are learning from each other. Neither of us knows everything and we don't have too many pre-conceived theories about what works and what doesn't.
"So in testing we keep going until it's proven and then double-check that we're on the right track. That's a really healthy way forward and I think that's a good environment to grow in."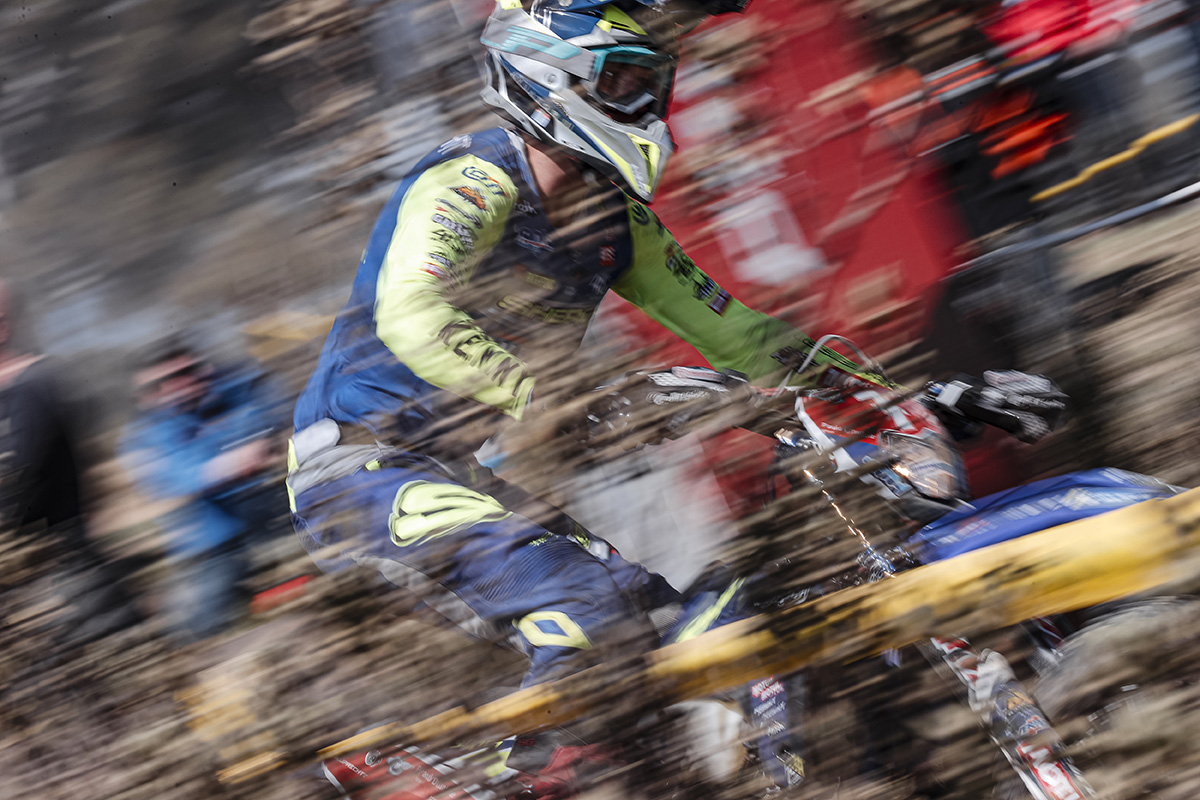 How has it been working with Sherco as a manufacturer, are you developing the bikes or just jumping on it and getting on with it?
"My injuries have curtailed that a bit so up to now it has been about getting to the startline here and working on those little percentage improvements with the race bike. But In the next few months when we get a break in racing, I look forward to getting to the factory and to putting forward my ideas. Obviously it is a big investment from Sherco so it's important to put something back to move things forward for them as well as myself.
"What we race on filters down to the consumer product and I think there are some exciting things to come in the next few years for Sherco. And, [another wry smile here] the consumer will see the results of that which is quite exciting."
Are you confident for the season ahead? The goal must be for the biggest prize of all, right?
"I'm categorising things this year because I'm on the back foot a little. In saying that, we saw what happened last year where most of the top six of eight crashed out at some point.
"But I think the guys at the top will be wise to it and I think we'll all learn from the mistakes we made last year. It's inevitably going to be a slow start to the championship for me so this weekend is a little bit damage control and then we have a month off before we head to Spain. So hopefully building for Spain and then finding my form by mid-season and finish off strong.
"I think if I came here with the mentality to win I could force myself into another injury which is worst case scenario, that would be bad judgement on the rider's part. The sport's at a level where you have to be so close to 100% to win and I realise I'm operating at 85 or 90% so I'm trying to play it smarter than that."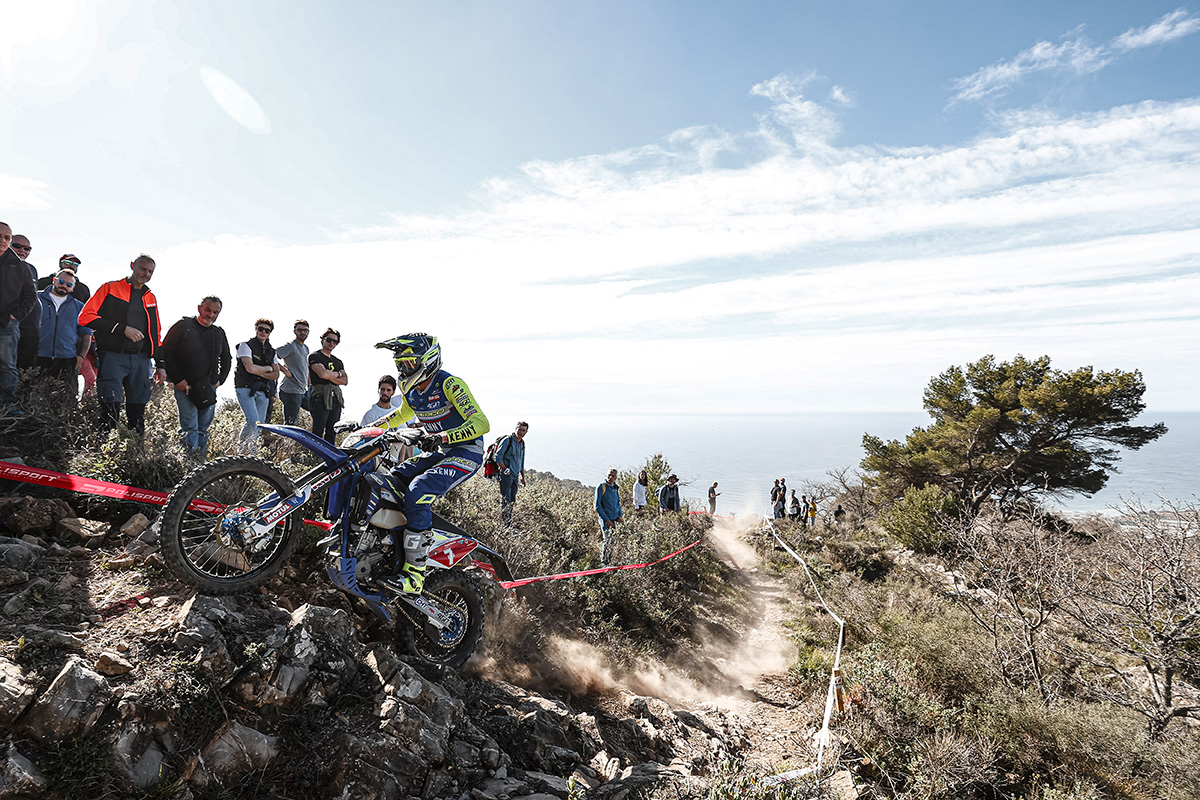 27th scratch and ninth in E2 on both days wasn't the start a reigning champion was wanting but showed the reality of all he told us above on the Friday. Here's what Will had to say after the GP on Sunday night…
"Honestly that was one of the hardest GPs I've ever raced. The transfer wasn't that hard but the mental fatigue of being on the bike on the road so much with cars and bikes and stuff going everywhere. That was mentally fatiguing and then doing four laps each day with the track getting worse all weekend and there was no time to switch off, there were rocks everywhere.
"So coming off the back of an injury it was a really tough weekend. Four weeks off the bike doesn't help for fitness and, I don't know what else to say except it was one of my worst weekends ever!
"I guess I'll drown in my sorrows tonight but we have a month now to the next round so I'll hopefully come back swinging there and be in a different place. We're lucky it is not a back-to-back GP weekends so basically we go away and get back to business.
"Everything else was great, truly, the bike, the team everything, I just need to be better on my end. I'll hopefully be racing in the French championship next weekend and that'll be good. There are obviously some fast French riders right now and it will help me to get my eye in after so much time off from racing."
Photo Credit: Future7Media | Andrea Belluschi