Interview: How Epstein-Barr got a hold of Steve Holcombe – "I was crying my eyes out"
Enduro World Champion Steve Holcombe talks candidly about how Epstein-Barr virus has affected his 2019 season, why he's sticking with EnduroGP and how a four stroke might be on the cards for 2020.

After a positive winter following his third-successive World Championship-winning season in 2018, Steve Holcombe made a stellar start to EnduroGPs in 2019 with a dominant victory at the opening round in Germany.
For anyone watching it looked effortless as he stomped all over the tests to finish an easy winner – it was ominous for his rivals.
Almost as quickly Holcombe's form dipped and his countryman, Bradley Freeman was topping the EnduroGP results sheets and taking the limelight as we headed through round rounds two and three in Portugal and Spain.
Behind the string of below-par results was the diagnosis Holcombe has contracted Epstein-Barr virus – an illness which affects adults with fatigue, fever and can lead to chronic problems with the spleen and liver.
Holcombe can count himself in good company with Laia Sanz, Casey Stoner and Mark Cavendish among the high-profile Epstein-Barr cases.
We caught up with Steve to find out how the first half of the 2019 GP season unfolded, how it affected his rivals, the reasons why he's sticking with EnduroGPs and the possibility of racing a four stroke in 2020…
Steve, you've been keeping this whole thing under your hat a bit but haven't you been suffering in 2019?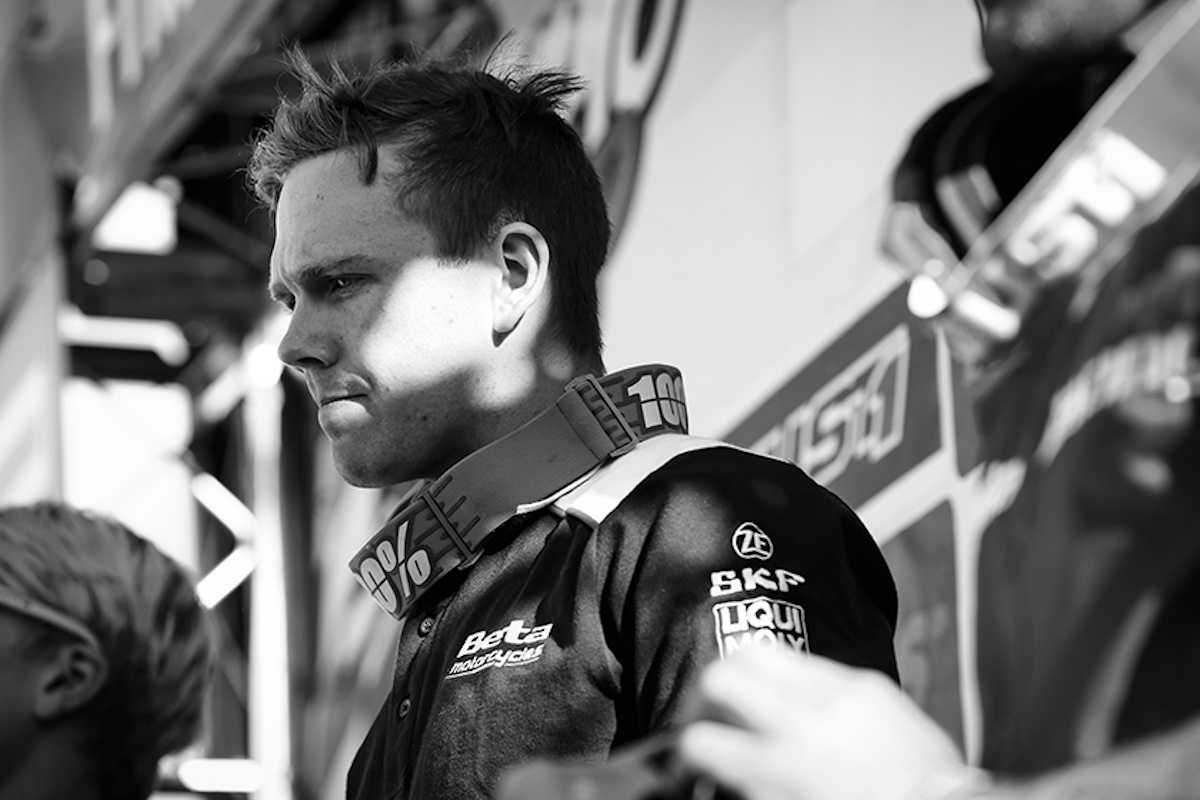 Steve Holcombe: "Yes, looking back and understanding the science and how I felt and when it could have started, basically it was after Germany (March 23-24), which was quite stressful for me, even the building up to it, and going 1-1 in a dominant way was pretty big in terms of my whole program.
"After that I went to the Italian championship and didn't feel that good and came back home and struggled a bit with some training. Then it was the third round of the Italian championship, which was a wet weekend, and again I had some struggles even walking the special tests.
"When I was racing it just didn't feel right, I was feeling really fatigued. Then I went back home and I was ill for a week, pretty much from the bed to the couch and from the couch to the bed all week. That was when we started to do tests to try to understand what was wrong."
It was eventually diagnosed as Epstein-Barr virus, how does it make you feel and how did it affect you?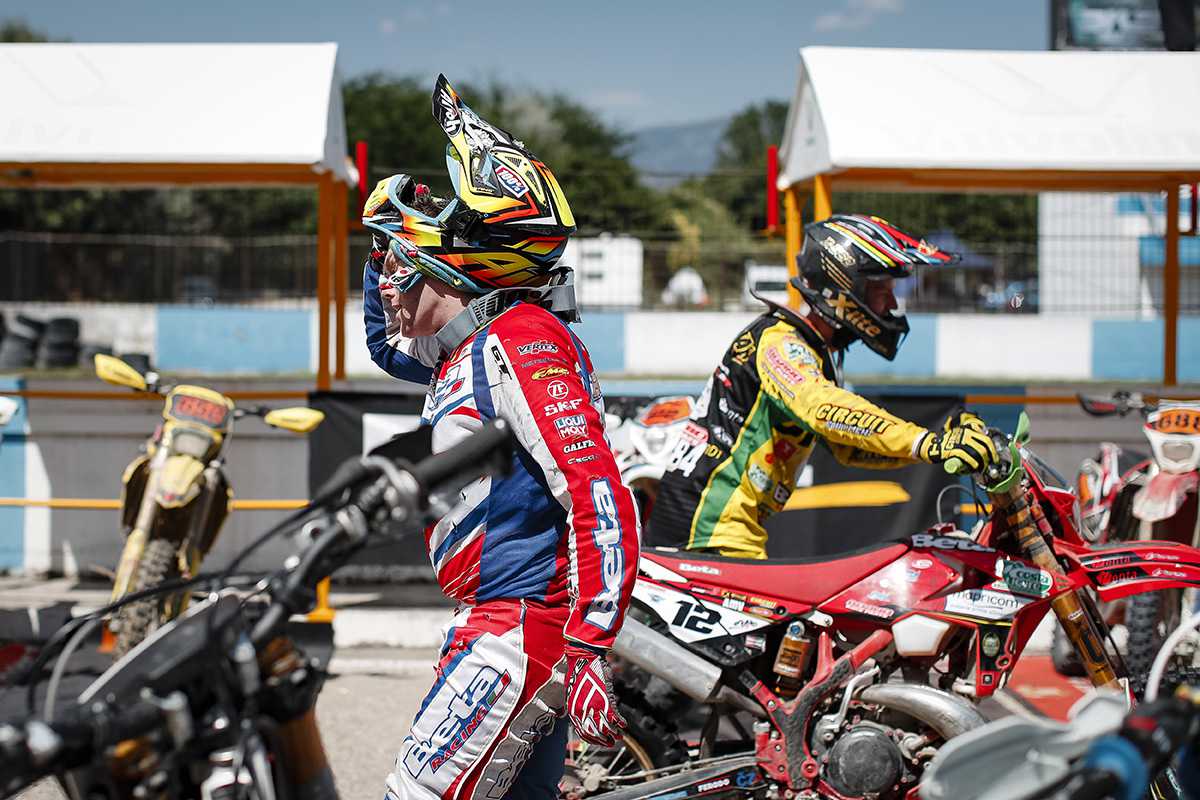 "It's basically a huge amount of just fatigue, you don't have any energy. It's bascially Glandular Fever but I didn't get the fever part of it or any swelling glands, that's what you get when you have that illness."
But you didn't stop riding…
"I went to do a blood test where they checked my heart and everything, they really kind of checked me all over. I felt a little bit better and had a week off at home and then we headed out to Portugal to do a little bit of riding before the two GPs, Spain and Portugal.
"The moment I arrived on the boat (Steve usually drives himself to the GPs in his van) I got the news from the doctor saying that I had Glandular Fever. I didn't know what it was and just went online and read a few things but I didn't quite understand it.
"In every ride back to the paddock I was crying my eyes out because I couldn't do anything."
"I did a little bit of training there and felt okay but I was just coming from two weeks of rest. But as soon as I started racing in Portugal I struggled a lot, mainly in the transfers. I could manage the tests because they're shorter but in the transfers I really struggled because I didn't have any adrenaline. Then I went to Spain and it was even worse."
"When I got home I went to see a specialist in Manchester and got a lot more information about the illness and I found out how dangerous Epstein-Barr was for me even to be riding because of the way it affects your organs and your spleen – crashing can be a really bad thing. I was really lucky about that because I only crashed once in Spain."
Were you thinking you might not race in Greece?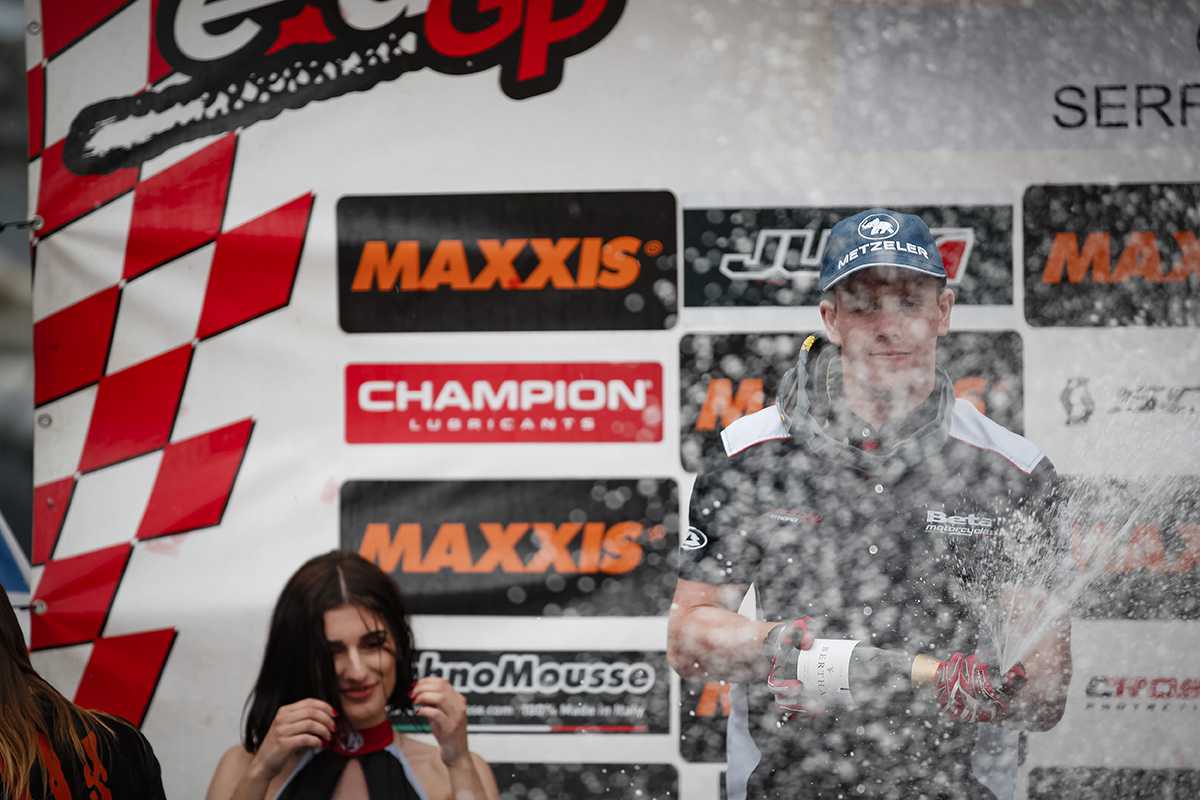 "Greece not so much because we hoped that at least I would be over the virus. I was coming from a month break so I was pretty confident, as long as I was over the virus I could, even if I wasn't fit, challenge for the win.
"That made it three races feeling like shit really, mentally and physically. When I was riding every enduro special test I was like 15 to 20 seconds down and in every ride back to the paddock I was crying my eyes out because I couldn't do anything.
"I wasn't able to ride how I wanted to and that's difficult to deal with. It was really a mess. At least we did it and reduced the Brad (Freeman) situation with the points that I got in Italy."
You really weren't going to race in Italy but you changed your mind in the last moment, isn't that right?

"Yes, on Monday I had a lot of discussions with lots of different people. Specially the doctor that I went to that told me not to race and he was the one who convinced me not to. I was paying this guy money and he was telling me not to race so why would I want to go against that?
"I woke up Tuesday morning thinking I can't continue doing this to myself and mentally I needed to stop. I accepted that and was prepared to hand it all and leave it for next year but Fabrizzio, the team manager, called me and told me that Brad (EnduroGP Championship leader Brad Freeman) had broken his collarbone. I didn't know how bad it was and if he was even going to race so it was a case of going and just seeing how it goes.
"I went there Wednesday evening, usually we go on Tuesday evening and walk Wednesday, but I only walked everything once. I spoke to the doctor again and he told me not to race so I didn't know what to do.
"I have fully accepted that this year is a right off."
"But I was there so I decided to race and take it test by test. At the previous round stopping wasn't an option but I was worried in Italy. The team was fully understanding but everyone was telling me not to ride so I was not sure.
"Anyway, I started and was riding pretty well, I crashed myself a couple of times on Saturday but only finished 0.6 behind McCanney which was good but equally bad at the same time. I believed that I could have been a lot further in front of everyone without the illness.
"It was good to take a lot points from Brad and capitalise on his mistake but I am happy now to take the 11-week break."
Is the plan to continue aiming for the 2019 World Championship?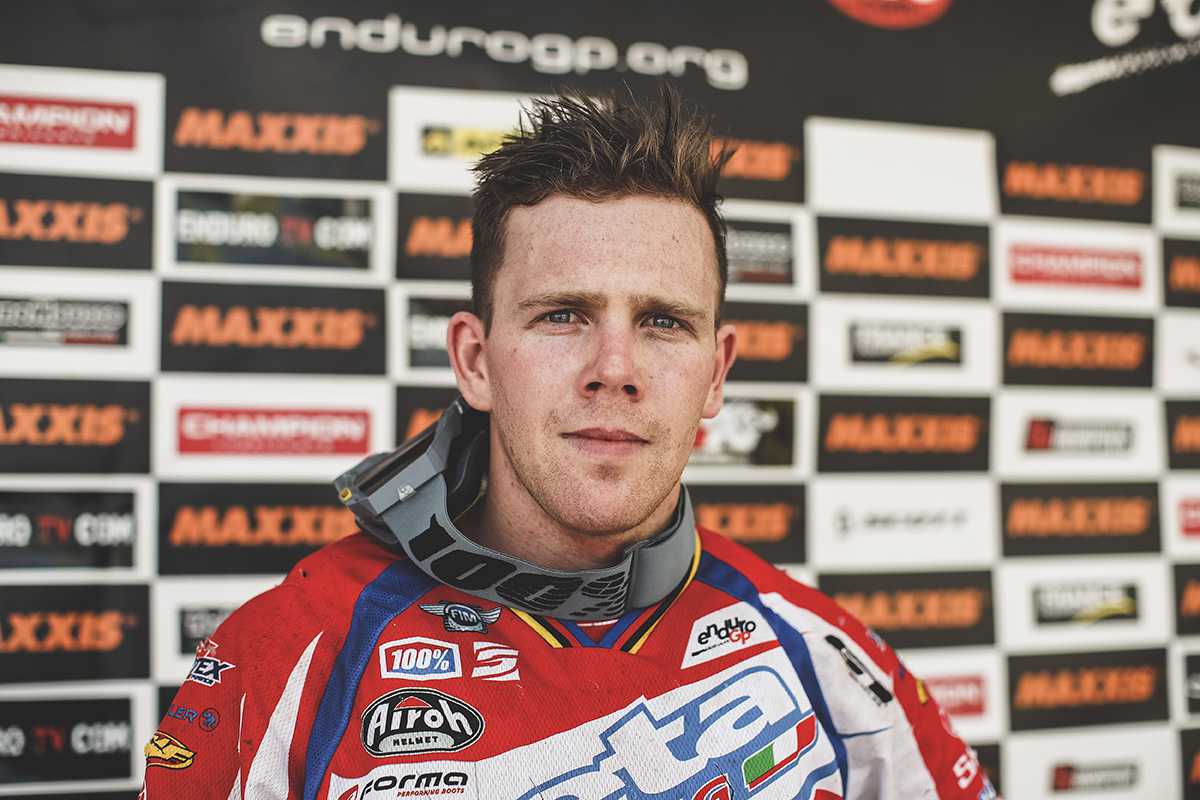 "Yes, but it all depends on what happens when I restart training. I've had four or five weeks completely off now. This week is the first time I have done anything, and it has just been walking in the mountains for the last two mornings.
"I am going to do a little bit of training over the next two weeks and then from the 29th (July) on I'll start to do a little bit of testing on the new bike.
"We'll see, I have fully accepted that this year is a right off. I made my peace before the Italian GP, so anything now is a bonus really, obviously it helps that I have signed my contract until 2021 so it's not that serious. I want to win the championship but I don't want to compromise my career or my whole life. It's really a bad virus, a lot of people comeback too early and they are never the same again."
You're in quite good company with Epstein Barr. It's a funny virus isn't it? There is quite a lot of people that are really sceptical about it being a real illness…
"Yes, quite a lot of people had it and I spoke to Laia (Sanz) about it. The more you read about it the more people you find out that had it. Mark Cavendish had it during the last two seasons and he was misdiagnosed. It's interesting reading about how it affected him because I can still ride a motorbike fast but the difference is just the percentage game.
"He (Cavendish) said when he was training his numbers and everything were good but it's just that he couldn't do that last percentage, which is the difference between top five and winning, which is massive in real terms.
"It's difficult to explain to people and also for myself to understand that I was still riding relatively fast but feeling as bad as I did. It's a confidence booster in a way because when I am back to full health it should be alright. The things is it could be not good in terms of general health in the future so I just need to take it easy really."
Part of the process must have been a learning experience, not just to learn about the illness but also about yourself and how to deal with the situation?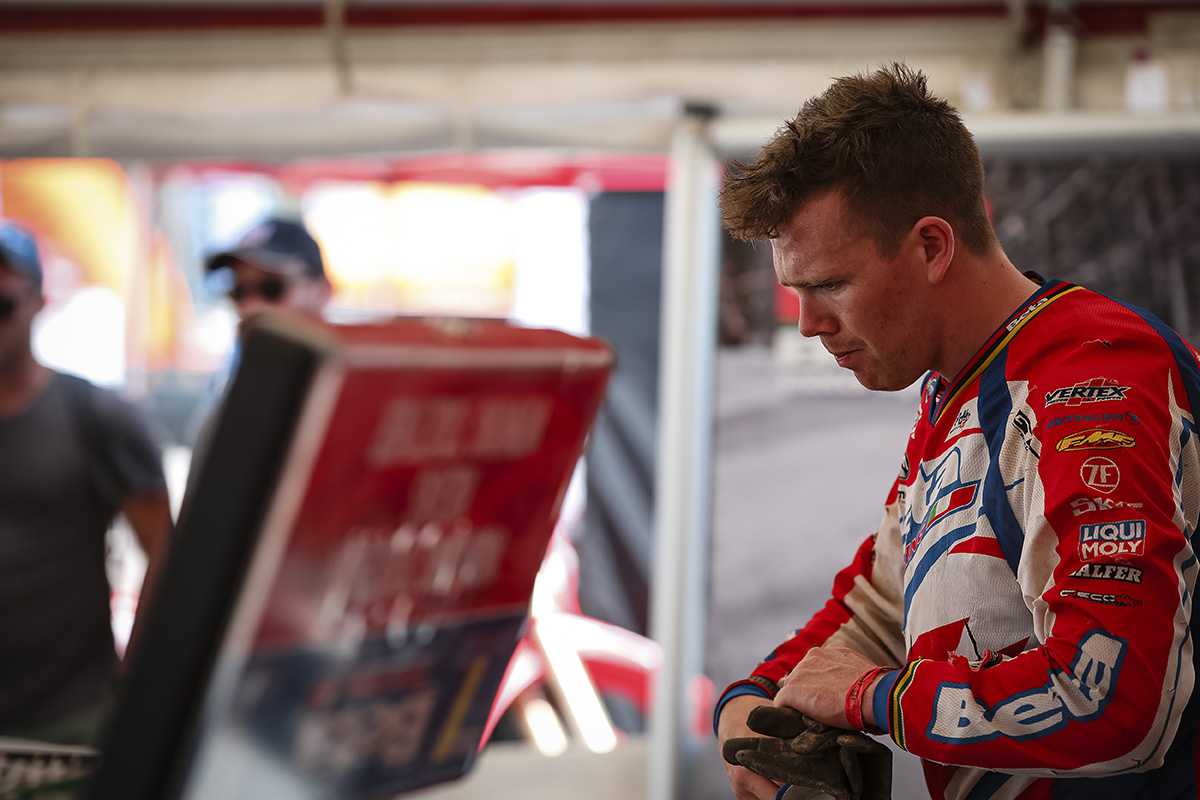 "What I learned about myself is definitely how big my resilience is and that I'm a lot more mentally strong than I thought I was. The last four races have been really bad so to keep going and still believe in myself is quite big for me personally.
"It has been interesting to see how dominant I was in the championship in Germany. I went to Portugal and was still riding fast and then it was just a downwards spiral from there.
"In Italy when Brad was injured it was interesting to see how he dealt with it because he has been riding obviously well but he made some mistakes when there was no pressure on him.
"He doesn't deal very good with pressure when you're on him but it just shows that he can crash and make mistakes when there is no one on him. That's interesting for the seasons to come to know how to approach and challenge him in racing situations.
"Also when he and I were injured to see who stepped up and what they revealed about themselves was interesting. In my opinion Danny should have won both days at the Italian GP easily, it was his to win. He messed up a little bit, nearly messed up completely the first day when he went down on the last cross test and we were just seconds apart.
"That shows you a little bit of how he's mentally. Alex (Salvini) took advantage of our situation but no one else did really. It's interesting to see how everyone deals with this situation."
One bonus must be having a strong team who believe in you and the contract signed for two more years at Beta?

"I'm really happy where I am, the team is great and we've the new bike which is very promising in terms of the future. I'm a big believer of the idiom if it's not broken don't fix it. I'm really happy here and hopefully we can continue to have as much success as we have had the last four years."
Would you have jumped to the new 2020 model this season if you hadn't been ill?
"The initial plan was to go on the new bike (2020 model Beta Factory) after it has been released. The two-stroke wasn't ready for me to go on before it was launched and because the frame is pretty different, even if the geometry is the same, how it handles is completely different.
"I don't want to be racing Erzberg."
"I want to wait until I have enough time to test. I'm certainly not rushing to go on the new bike and compromise a race, but again, with having the virus, it changes what we had planned. The plan is to go on the new bike for the rest of the season."
You mentioned you might ride a four stroke next year in EnduroGP?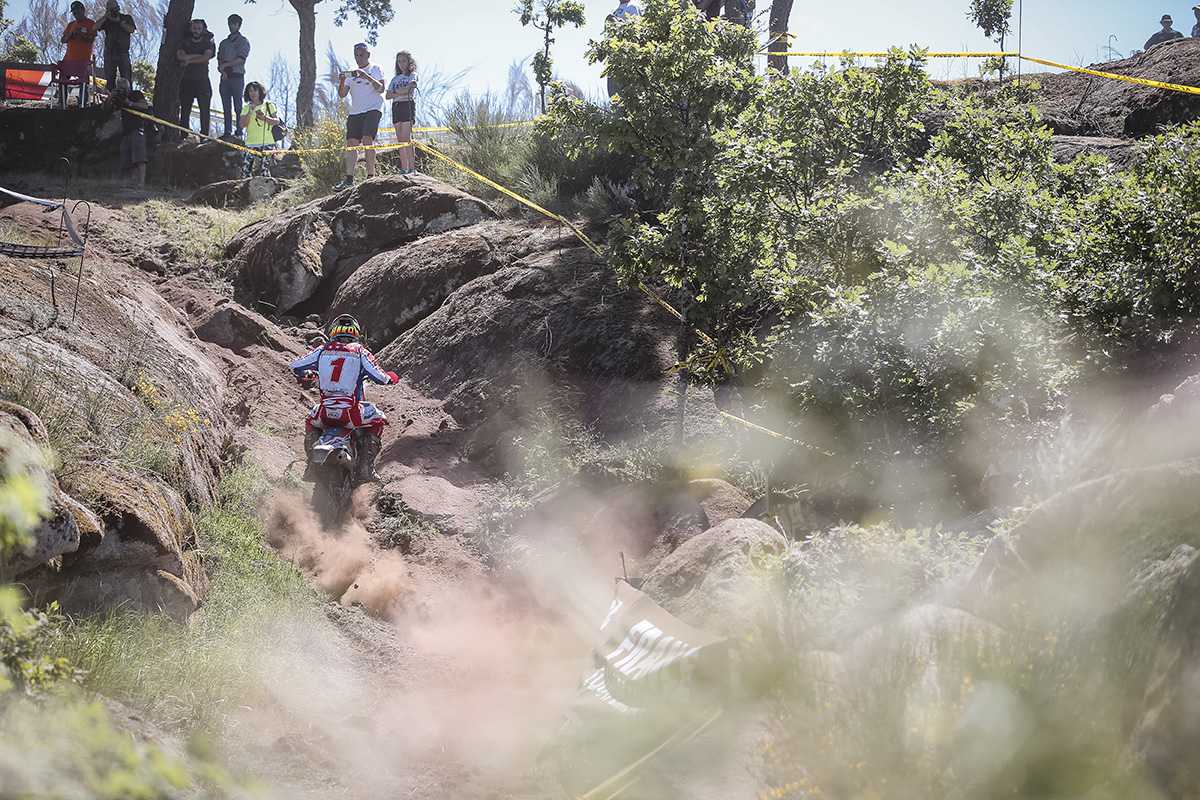 "Yes, the plan is to ride the four strokes next year. I rode the last round of the Italian championship last year and I felt good but there wasn't a massive benefit from it. This year we used the first round just to get comfortable with my race bike and make sure that we were in a good place for that.
"I was then going to jump on the four strokes and race the remaining of the championship to get some race info on it but obviously I haven't been able to do it. The plan now is to race the last round of the Italian championship on the four stroke and decide about next year when this year is finished.
"It just depends on how everything goes and how I feel and what we can get done this year by the end of the season."
There has been quite a lot of talk about the FIM and WESS vs GPs lately. Beta is obviously fully committed to EnduroGP and make a strong point about racing in GPs because of the value in the World Championship.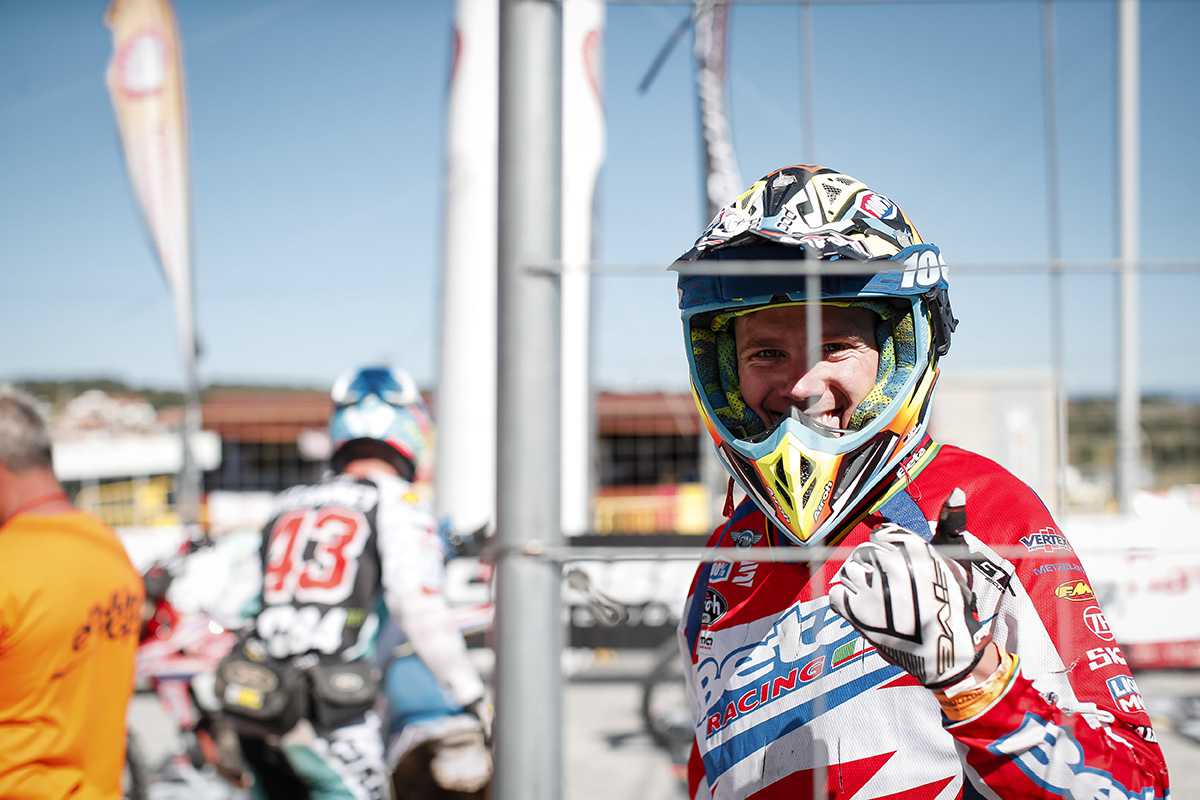 "Yes, exactly, I don't want to be racing Erzberg. That's also a reason why I signed because they have such a strong belief in what they're doing. In my opinion it lines up with what I, and a lot of other people, think. It's a shame that KTM and Husqvarna aren't in the Enduro World Championship, I think they'll be back, next year maybe, or the year after.
"I'm happy with EnduroGP and it's definitely going moving more forward than what it has been doing the last few years."
"Really if I come back for the last two GPs there is no reason why I can't race the Six Days."
In what ways do you think it has improved?
"The open classes have helped a lot. There are more riders in the paddock and it has more presence socially. I think that races are the most important thing and going to really good locations, there have been some which haven't been so good this year in terms of racing in my opinion but next year looks really good.
"There is a lot of variation in the championship and I want to see that progress. Hopefully in the future we can go to the Americas and get the races to grow from seven or eight to ten or twelve, that'll be good for us and the sport."
The ISDE with Team GB was on the cards but is probably off now or not?
"It is still on the cards currently, again it depends on how I'm feeling. Daryl (Bolter), the team manager, is fully aware of my condition so it's just a case of how I'm feeling. I would like to do it even if it's just to get a little bit of experience for next year in Italy, which is obviously big for me and for the team, but we need to see how my body reacts for the rest of the season. Really if I come back for the last two GPs there is no reason why I can't race the Six Days."
Photo Credit: Enduro21/Andrea Belluschi