Interview: Eric Peronnard – bringing EnduroCross back to life in 2019
EnduroCross has a star-spangled history in the USA but hit a steady decline before it appeared to die earlier in 2019. Head honcho, Eric Peronnard, talks exclusively about resurecting the series and the future of indoor off road sport in the USA.

From birth to death to resurrection, EnduroCross has been through a biblical cycle in its 15-year history. From the early days with David Knight and Taddy Blazusiak helping put it on the map, though X Games shows and then its spiralling decline in recent years under the charge of different series owners.
Eric Peronnard and his team, including partner in the EX series Tod Hammock, have been on a mission to respawn North America's indoor off road championship since taking over ownership in the Spring of 2019.
We caught up with Eric to find out the low-down on a succesful opening round, what went wrong with the series in recent years, how big a task it was to rebuild, why EX is still a breeding ground for the world's best and who are the riders to watch out for in the future…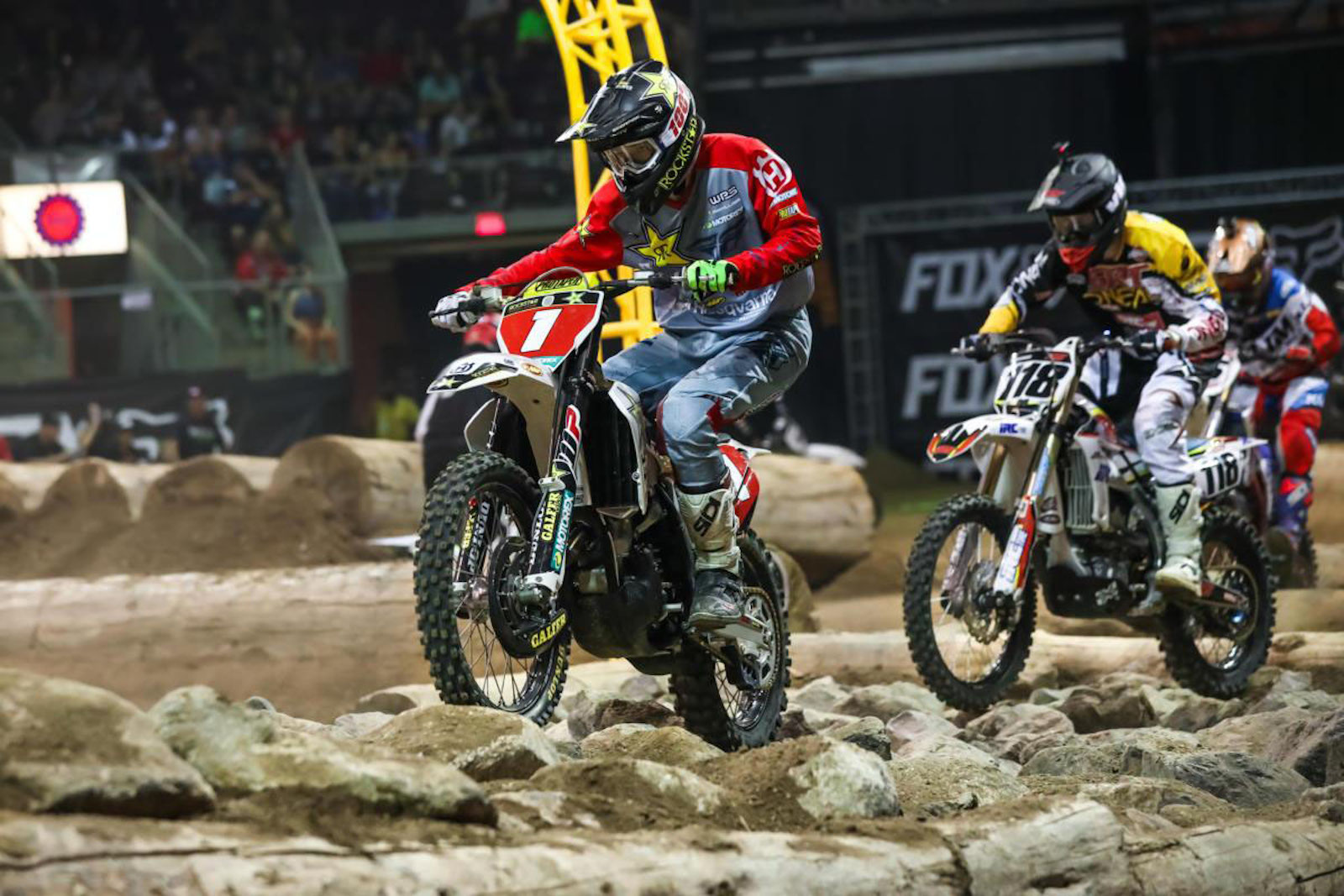 Round one of the 2019 EnduroCross Championship came back with a bang in Prescott AZ and was a great success under new ownership, tell us more…
Eric Peronnard: "Well it was a hard one, when Bonnier sold EnduroCross series late last year we knew it would not be easy. Sadly the new owner decided to abandon the ship very quickly and AMA mistakenly announced the EnduroCross series was cancelled…..it was a perfect storm and I know about storms since Hurricane Dorian is battering my area as we speak!
"I was organizing the Hawaiian Supercross with my now new partner Tod Hammock and we decided to jump in on a rescue mission to save EnduroCross.
"We could not have done it without precious help and commitment of previous EX team member like Sean Finley and couple more key players.
"We were only able to save three venues due to previous cancellations of venue dates and budget. Sponsorship was very hard so late in the year with all budget spent but big thanks to all those involved who trusted us."
What happened to Endurocross? Historically it was all new to USA, you were there from the start, it saw significant growth, became part of X Games, then seemed to drop in visibility and interest – has it been a rollercoaster ride?
"EX was born 15 years ago and had ups and down but always a solid show with 30k to 50k live spectator fans a year. EX was always strong (with behind the scene corporate drama) and always healthy.
"For X Games, it was a decision from ESPN to stop with racing sports, same year they quit rally, trucks, speed and style and sadly EnduroCross…
"Another noticeable sad moment was when Kawasaki decided to stop off road racing and concentrate on SX/MX and then we lost Monster Energy due to a lack of Kawasaki racers….all this is reality and not bad management from EnduroCross I would say."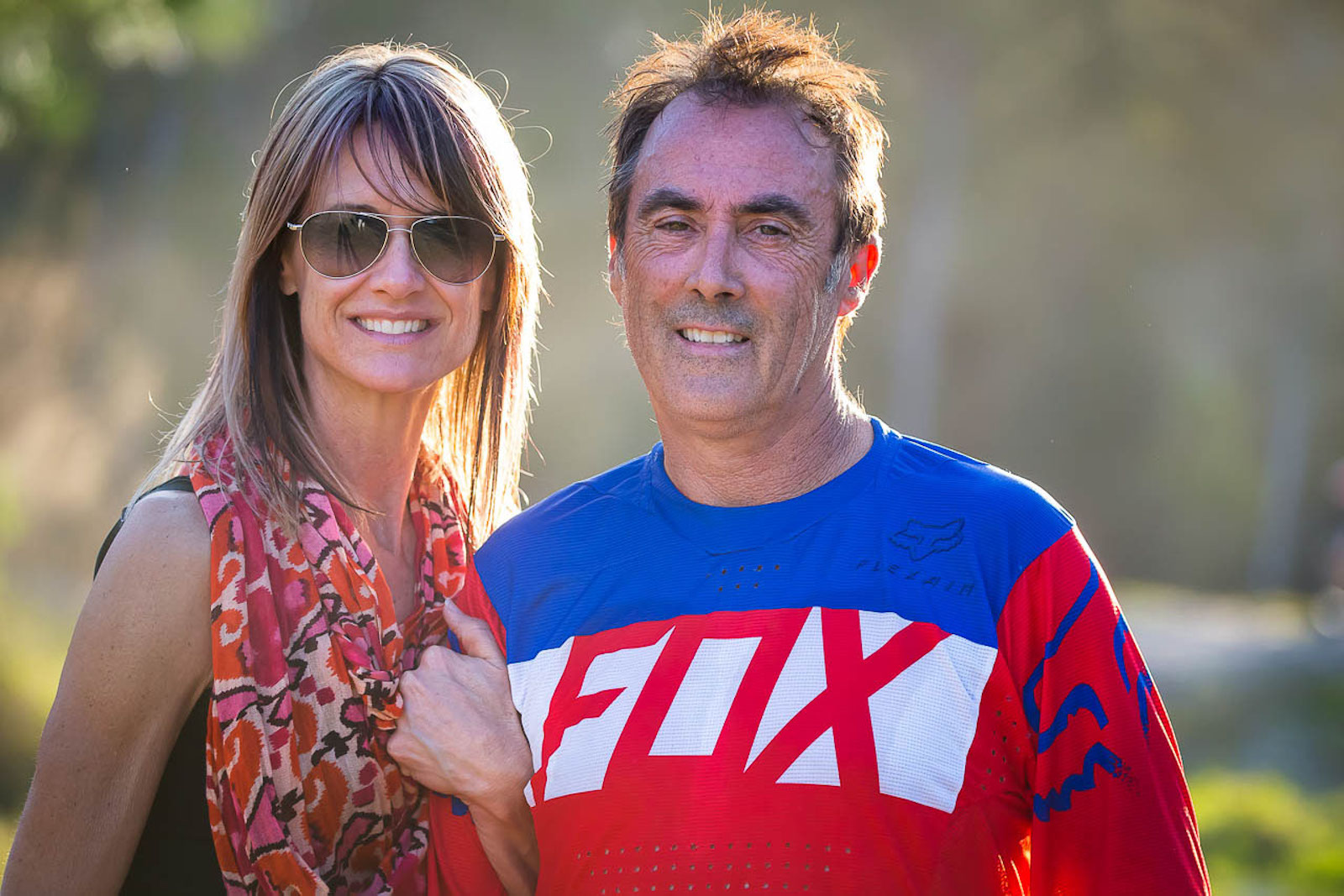 You were obviously a big part of the story but then stepped away from it only to see it steadily die a death under different owners – that all got a bit confusing to watch from the outside - why and when did Endurocross start to 'lose its way'?
"I was always involved as a consultant and had my successes and failure as in any other project. It never lost steam and we never cancelled a race or disappointed a fan. It sure did loose some magic but what motorsport has not lost some magic the last 15 years?
"Due do a lot of corporate regime changes we had issues behind the scenes but the sport was always the priority. To be honest we had couple years with bad marketing but otherwise we kept it alive and well.
"As a reminder, all SuperEnduro World Champs were EnduroCross champs before…"
What future do you see for the series, what's the 'plan' for the years ahead? Will we see more rounds next season?
"YES! We will have a full championship next year as long as full support is back from sponsors and we expect that to happen. We already have FOX Racing this year and if I recall well it is the first time they have supported an off road series."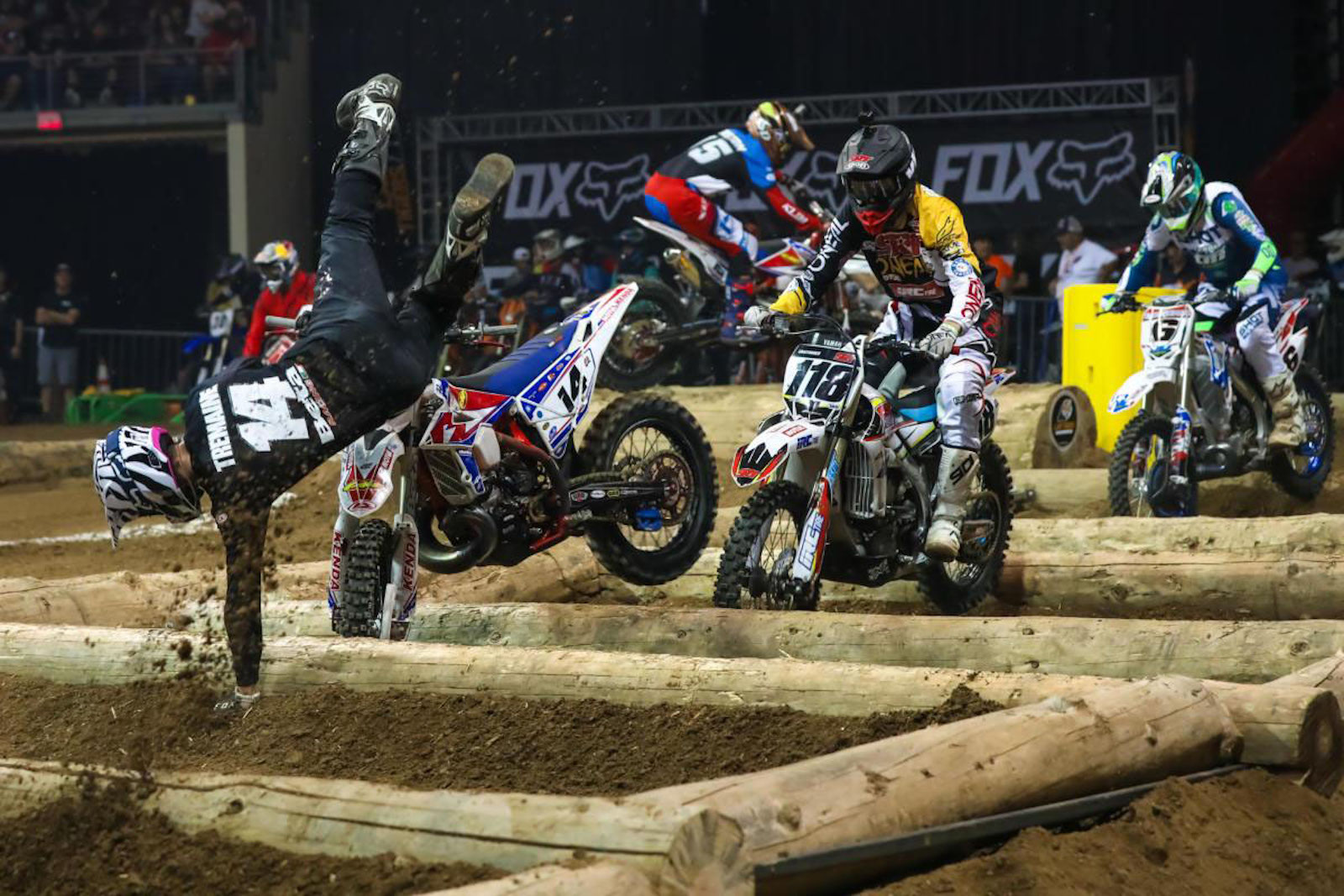 There's never been any cohesion between US Endurocross and European SuperEnduro – together stronger and all that – or do you see the two series as separate animals? Have there been missed opportunities for the sport because of a lack of willingness to work together?
"That's a complicated story but a little of both. Yes, there's a different culture and I can see that very well since my life has been split 50/50 between US and Europe. On the other hand, I have been attending a SuperEnduro every year to engage with the FIM and series promoters and simply be present with my peers.
"The FIM and I should have an open table to try to improve the sport and make it more uniform worldwide, this sport is too small to be divided.
"I am doing my part in USA, we call the premiere class "Super EnduroCross" and have the SuperEnduro three motos format now as well to train US-based riders for the world championship."
It is obviously not so good to see Cody Webb sidelined this season but equally it must be good to have Taddy back in the series and battling with Colton, Cory and the boys?
"Yes, very bummed for Cody but having Taddy back is awesome. Taddy is EnduroCross! He was the foundation of the sport here in US and we are very grateful to have him. Cory Graffunder winning the first moto of the season was unreal and very well deserved."
It's not all about Colton, Taddy and Cody though – who has impressed you most in the opening round?
"At EnduroCross we really work hard for the future and we can see a wave of younger riders coming in. Short of Taddy, Colton and Cory who are hovering around 30 years old we have a wave of great riders in their low twenties….Tremaine, Abbott, Hart, Cullins, Gerston etc….these guys are the future."
EnduroCross season returns to action for round two in Denver, Colorado October 19.
More information, tickets and entries (go on, you know you want to!): EnduroCross.com
Photo Credit: Jack Jaxson