Blog: Billy Bolt - Jarvis, WESS & SuperEnduro track building
Billy Bolt's exclusive Enduro21 blog arrives ahead of WESS round six at Hawkstone Park – Billy will miss his home race but talks timing of operations, who's going to win WESS 2019 and building a SuperEnduro track.

The fifth episode of Billy Bolt's Blog lands just days after a further operation to improve the movement and stability on his damaged left foot. It's also arrives just hours before Billy should have been lining up at Hawkstone Park for his home round of the 2019 World Enduro Super Series. Here's Billy in his own words talking about why the operation was important, building a SuperEnduro track and why Graham could win WESS...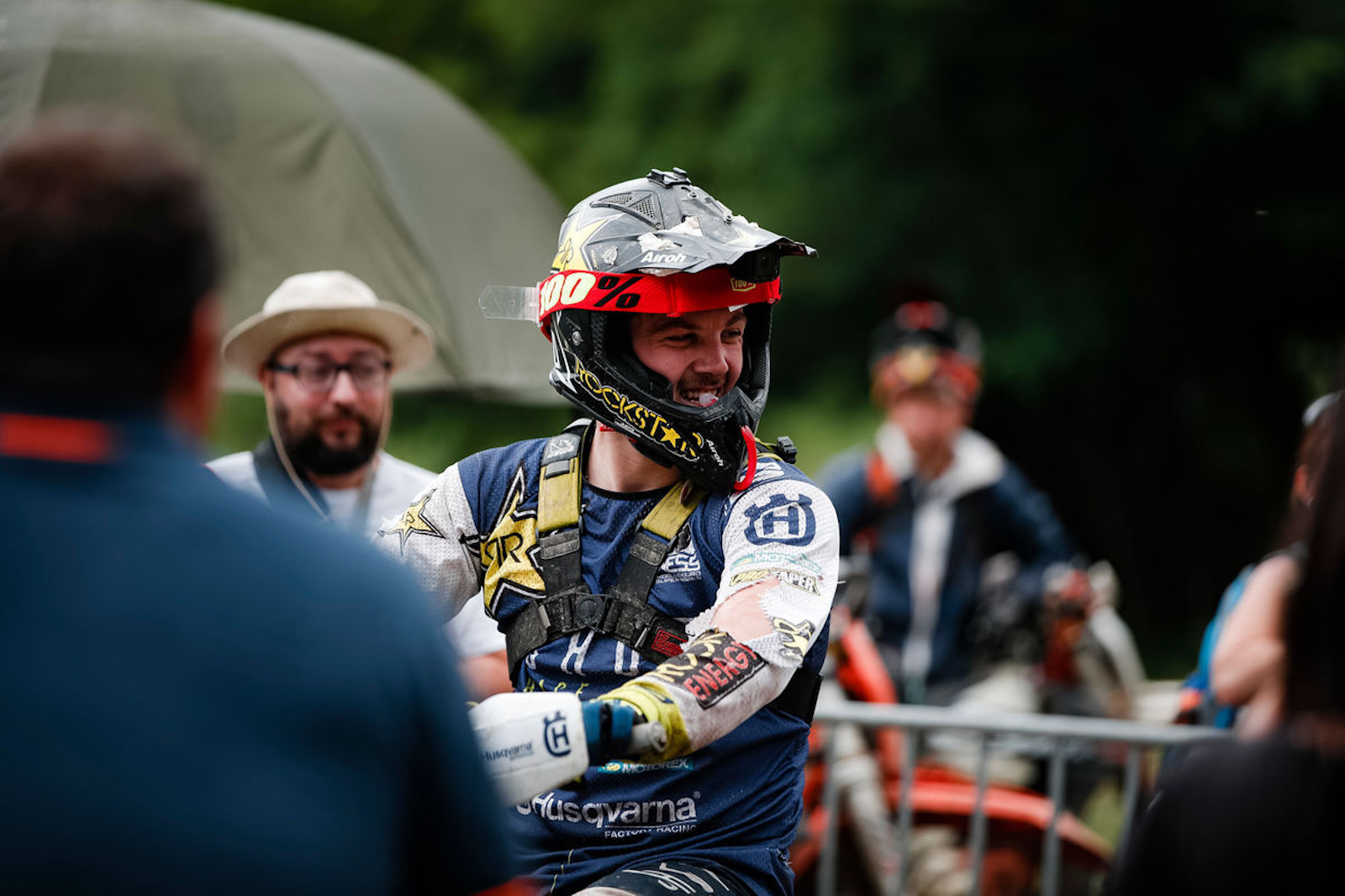 Well, where to start? As we put this blog together I should be walking the course at Hawsktone Park, ahead of my home WESS round and the Fast Eddy Cross Country race. But it wasn't to be after another dose of surgery on my leg.
Missing my home race, with all my family and friends there, is a bummer. But when the specialist tells you that every week which passes by the chances of the nerve healing are less, it's really a no-brainer.
The possibility of needing a second operation is something I always knew about. The damage to the nerve affecting the movement and control of my foot has been there since the first moment after the crash. It's not something that has developed with time.
We decided to let it settle and heal itself for the first months – the specialist suggested that it could do something by itself. Anyway, when I came back from Romaniacs I got some results from other tests and they didn't show the nerve doing any healing by itself. So the doctors decided it needed to be looked as soon as possible.
Scar tissue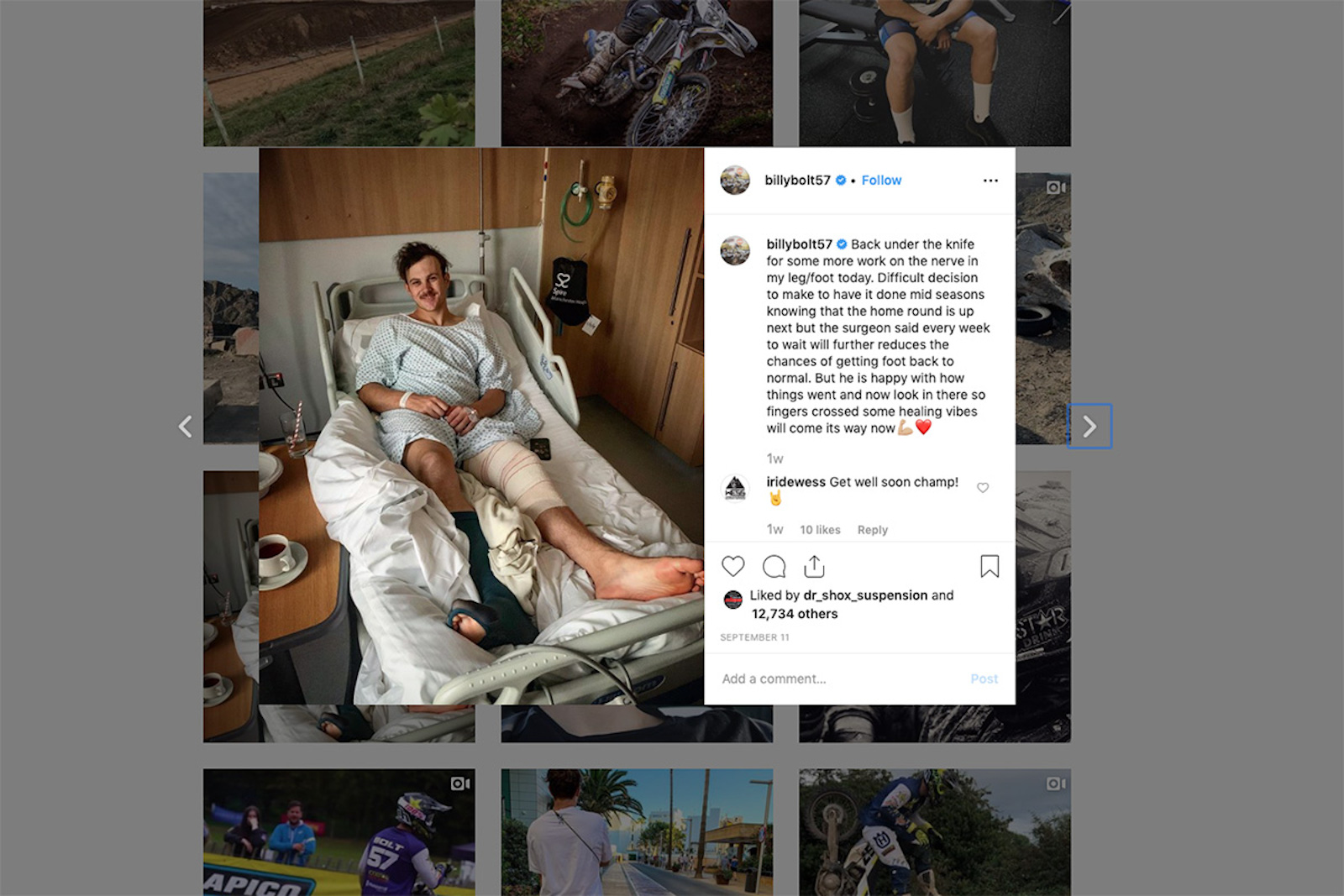 I had a lot of scar tissue around my knee from the pins and the previous surgery and that's possibly affecting it. They opened me up, cleaned it and gave the nerve the best chance it has. There were two further steps they took but they're quite nerve technical and I'm not 100% sure what they did!
Finally, if what they've done doesn't have any effects on the nerve they will take a further step in a few months, but fingers crossed to not be necessary.
"When the specialist tells you every week that goes by the chances of the nerve healing are less, it's really a no-brainer."
If I'm honest it was horrible to know I needed to have a further surgery, I've been looking forward to Hawkstone for a long time. I've really enjoyed jumping back on the 350 four stroke and doing some laps in the sand, I love the conditions and learning how to be fast on them.
Also, it was just after two weeks of straight training, trying to get in the best possible shape, when I got the news saying that my leg needed to be look at as soon as possible. It's not what I wanted to hear.
I will also miss Solsona and Getzen is still up in the air – the final two rounds of WESS 2019. I'll get a clearer idea of the recovery time needed when I go back to have some checks done next week.
If everything goes well it should help to regain some movement in my foot and stability on my ankle which would help with everything really, not just riding the bike and training but also with everyday life. I haven't been able to cycle, row or run plus I trip and catch my toes quite often when walking because I can't lift my foot up from my ankle.
Taking the long view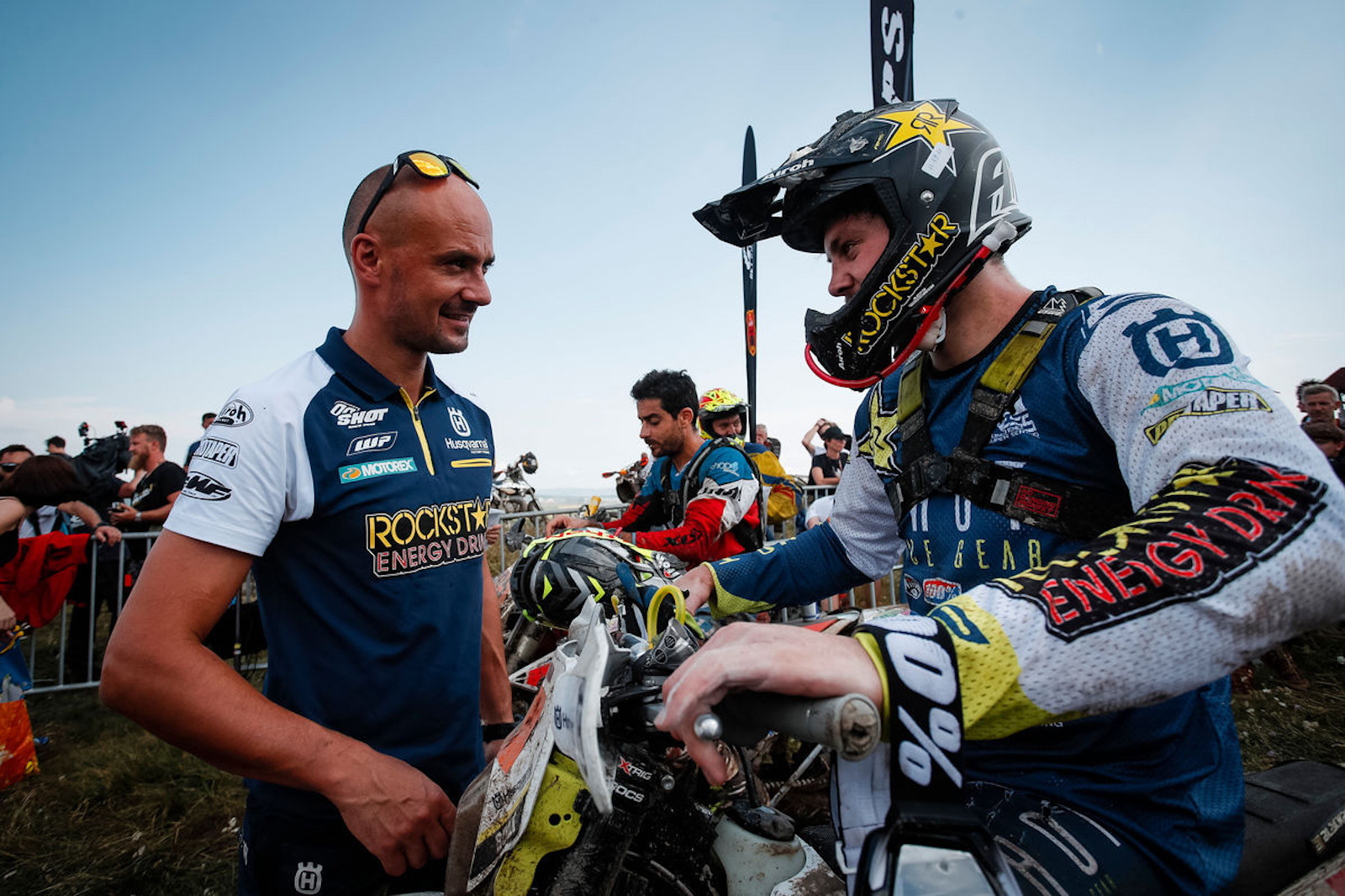 I'm planning on having a long healthy career so to sacrifice this year is totally worth it looking to the bigger picture. Everyone at the team is understanding the situation and have seen the struggle of this year so they're happy with me doing anything needed to get back to 100%.
I think it doesn't need to be said that it's not the way I wanted my title defending season to end but I think that the year has already been a massive success. If I take into account the things I had to overcome and the things I had to learn to work around I think it has been a complete success.
At least I have proven myself that if the worst does happen and my foot doesn't get any better I can still challenge for wins if I get enough pre-season training. That's how I look at it, it makes sense to me to stop now and try to get my foot as best as possible as soon as possible to prepare properly for the next season.
Obviously this year has been difficult but I have learnt how to adapt and ride around it, the main struggle has been not being prepared really. I had a new bike for this year and with only two weeks of real training before Lagares I couldn't do the required training and testing.
With six months off the bike my fitness was miles away from what it should be and getting straight into the hectic WESS schedule didn't help, but we survived!
"Being back for SuperEnduro it's really the goal I have at the back of my mind."
It will depend on how the next few weeks/months go but I'd love to be back for the SuperEnduro season. I felt really good and confident on the bike last year before crashing the Monday before the first round and I didn't get to show any of it. Again, I can't make any promises now as there aren't any guarantees of me being ready for it but it's really the goal I have at the back of my mind.
I have also been working on a SuperEnduro track for a while but I've never put the wheels in motion really. Once I found out I was missing the last part of the season I really spent the last two weeks working on it as much as I could before being back on crutches. There are some steps that need to be done but it's coming really good.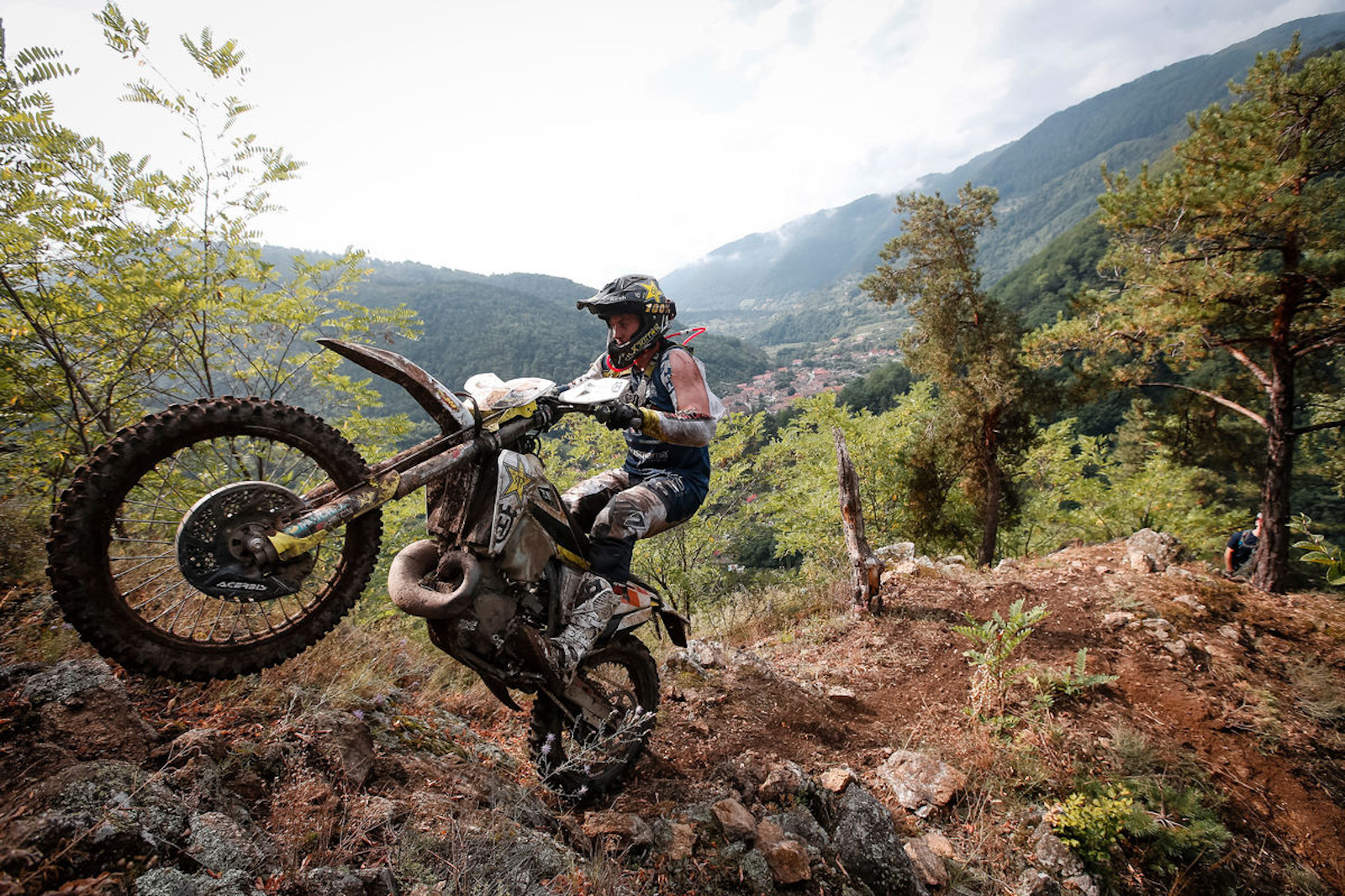 Talking about the WESS championship, I think Graham has a good chance of winning it. He's in a good position and with Getzen being the last round it's all to play for. There are 1000 points there for an extreme guy to grab but you never know, Nathan came out of nowhere last year and ended third thanks to the last rounds.
Manni is also in a good position but I don't think that Jonny is too far away, two fast races coming up so you never really now. With three rounds left it stills too far out to make real predictions. It's going to be close and Getzen is going to be really exciting.
Anyway, come and see us this weekend at Hawkstone if you can.
Till next time.
Billy