5 Minutes: Nathan Watson – Winning Hawkstone and representing Great Britain at the 2019 MXoN
Five minutes interview with Red Bull KTM Factory Racing Nathan Watson after his win at round six of WESS at Hawkstone Park and heading to Assen for the 2019 MXoN.

Nathan Watson delivered a well-earned win at round six of the World Enduro Super Series at Hawkstone Park after topping the Sprint Enduro qualifying race and then dominating the Original Fast Eddy Cross-Country main event.
We caught up with the British sand specialist right after the finish line to talk about how it felt to win on home soil and to know his thoughts on representing Great Britain at the MXoN in Assen next weekend…
First of all, congratulations on your first WESS win this season, it must have been amazing to win here in front of you home crowd. Where you expecting it?
Nathan Watson: "It's been a perfect weekend really, I got a lot of pressure coming into it because it's my home race and all my family, friends and British fans are here to watch and support me. I was second last year so I felt really motivated coming into the race."
"I ended up winning the sprint enduro on Saturday, which was one better than last year, so that gave me a lot of confidence coming into the main race. I didn't get the best start because I tried to fire the bike in gear, which seemed to work good prior to the start when I practice it, but it didn't work when the flagged dropped so I had to start it again."
"Anyway, it didn't take me long to get to the front. Once there I opened a gap and I knew I had the speed to control the race and that's what I did. I rode smooth and it really turned out to be a perfect race."
The rocky section in the forest caused some headaches to a bunch of rider but you got through really well. Was the extreme riding paying off there?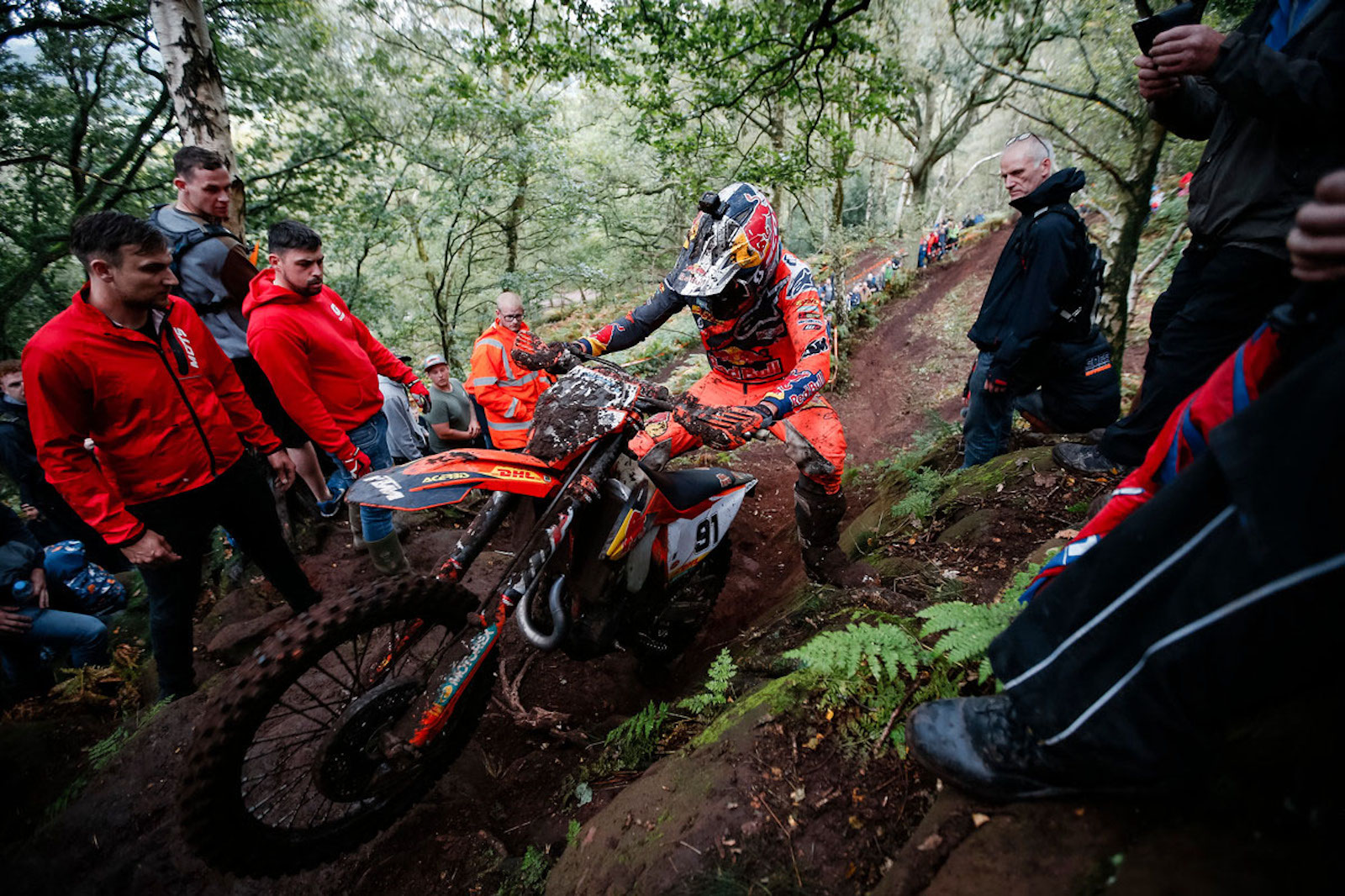 "Yes definitely, the extreme riding from this year was really helping me through it. It's difficult to get the 450 through those rocks but I did my best and turned out pretty well."
"We also had some rain before the race so that didn't help either but I didn't have too many issues in that part of the track."
You head to the MXoN next week to represent Great Britain. As a former Motocross rider it must be something you always looked up to?
"It's really a dream come true to represent my country in that race. I've been racing motocross for 21 years and never got chosen for it and it's definitely something that I always had in the back of my head. I missed that bit for a while but I'm really pumped for the next weekend. I want to go there and give my all to make everyone proud."
Have you done any specific training for it?
"I've been training motocross a lot before Hawkstone, I only did one week on the enduro bike before the race. I rode with the motocross bike mainly and tried focusing on riding sandy tracks."
Hawkstone itself must have helped also, the sand is not the same but the race had a high pace so it must've been a good last bit of training?
"Truly speaking I think that any riding is not going to hurt you, it was two and a half hours so for the fitness it was good training but it's going to be intense next weekend. Everybody is going to be riding hard so it's not going to be easy but let's see."
"I'm feeling good and fit so, again, I hope I can make everybody proud."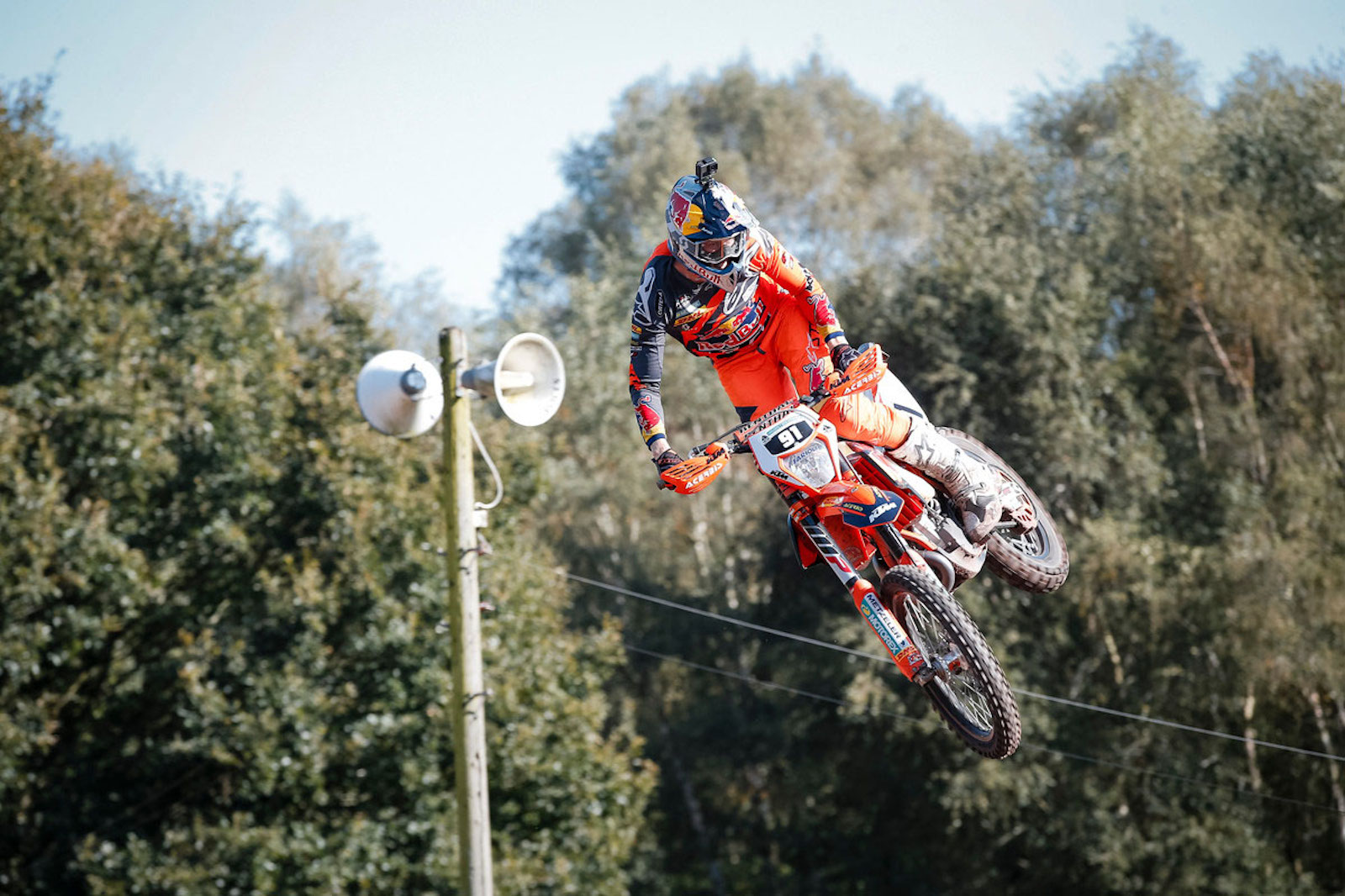 We wish Watson all the best this next weekend, September 28 - 29, riding in the MXGP class at the MXoN in Assen.
Photo Credit: Future7Media