5 Minutes: Lyndon Snodgrass – GNCC beckons for ISDE and AORC champ
Aussie ISDE champion Lyndon Snodgrass begins 2020 facing a new challenge in GNCC and US Sprint Enduro aboard the Babbitts Online Kawasaki KX250F...
New season, new bike is a familiar story for many of us but for Australian, Lyndon Snodgrass 2020 means a change of continents and a complete change of machinery.
A current ISDE Trophy winner with the Australian Juniors, Snodgrass has taken up a "last-minute" offer to race alongside compatriot, Josh Strang, in the USA for Team Babbitt's Online Monster Energy Kawasaki Team Green.
Signed up to contest the 2020 GNCC series beginning at Big Buck this coming weekend, Snodgrass has already made a mark with Pro2 class win at the Full Gas Sprint Enduro opener in South Carolina – his result also placed him fourth overall.
We caught up with Lyndon to find out how the move came about, what it's like to change from orange to green machinery and why we don't see more Aussies in EnduroGPs.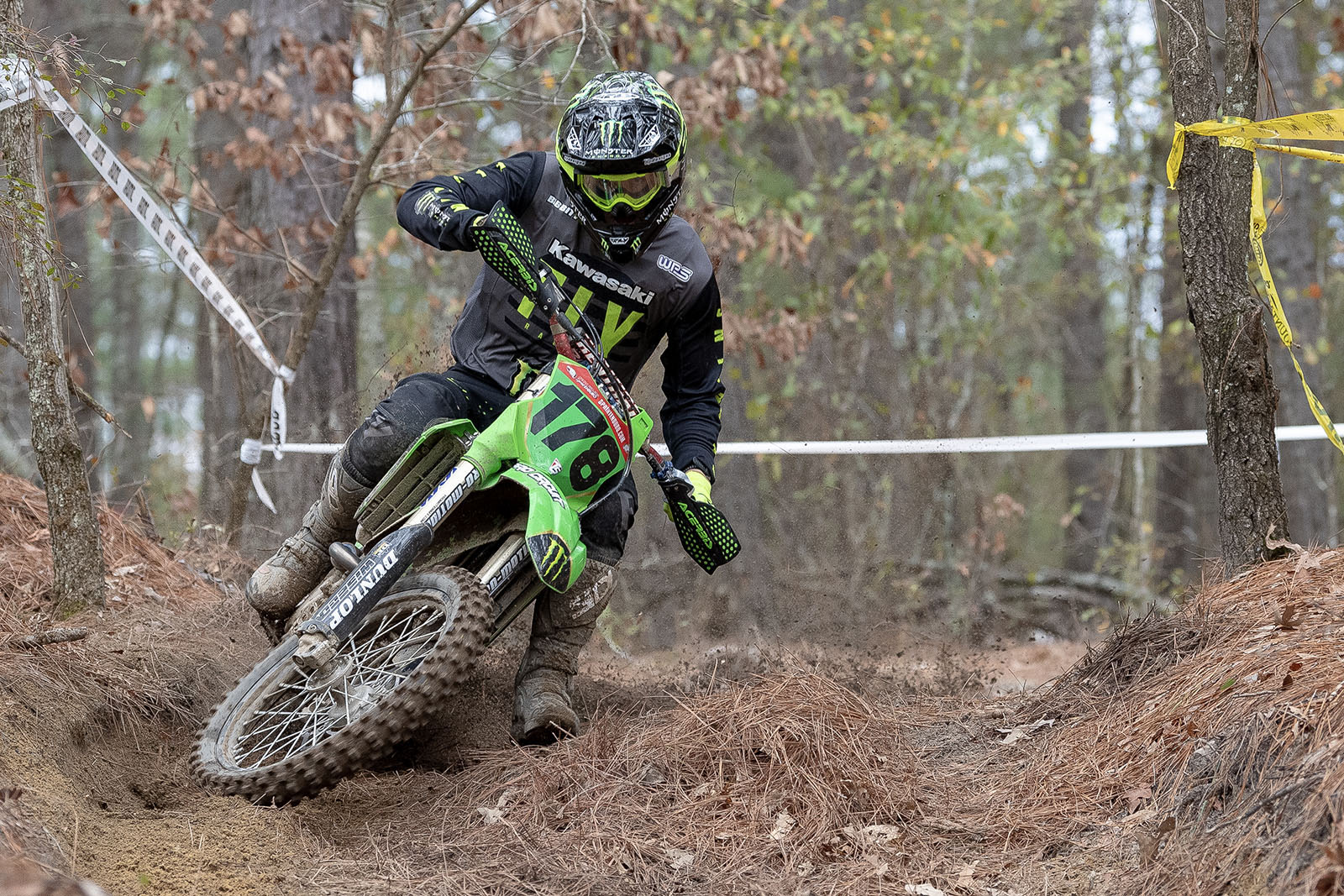 Round one of the Full Gas Sprint Enduro went pretty well with the Pro2 class win, what's going on? How come you over in the US and what's the plan?
Lyndon Snodgrass: "I actually got here late in January so I've been here a couple weeks now.
I'm actually planning on staying here full time for 2020 and racing all the Full Gas Sprint Enduro series and the GNCC series this year so I'm really looking forward to the new challenge."
How did the deal with Babbits Online Kawasaki come about?
"Well actually Josh Strang mentioned to them that I was interested in coming over here for the 2020 season. Honestly it was Kinda a last-minute thing!
I wasn't sure if I'd be able to get any support, so when I heard in January that the Babbitts Online Monster Energy Kawasaki team were keen to get me on the 2020 KX250F I booked my flights and was here in North Carolina a couple weeks later."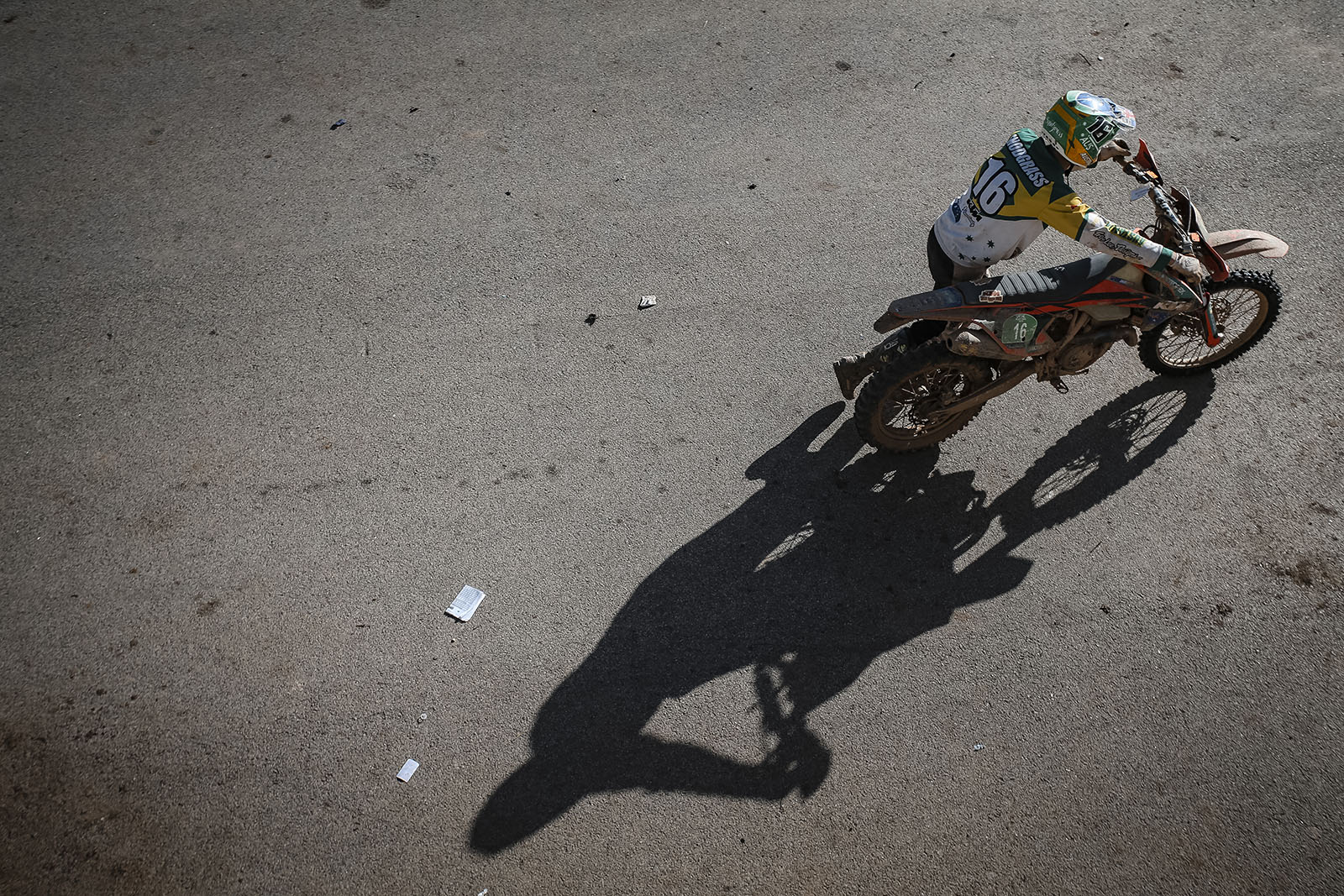 We
'

re pretty used to seeing you on an orange machine, how did you get on with the Babbitts KX 250? They look like well set-up bikes?

"Yeah, it's definitely a different look! I'm excited about riding the Kawasaki again though. I spent my junior years racing Kawasakis at home in Australia. I'm liking the bike and feeling quite comfortable on it considering the small amount of time I've had so far. I'm really looking forward to getting more races underway."
How did the racing compare to AORC – the riders and the courses? Did you need to adapt or is racing just racing?
"Basically there's just way more people at these events! The tracks get a lot rougher because there's hundreds more people racing than at an AORC event.
I think it takes a little bit to adapt but I'm sure after a few more races it will start to be more familiar for me."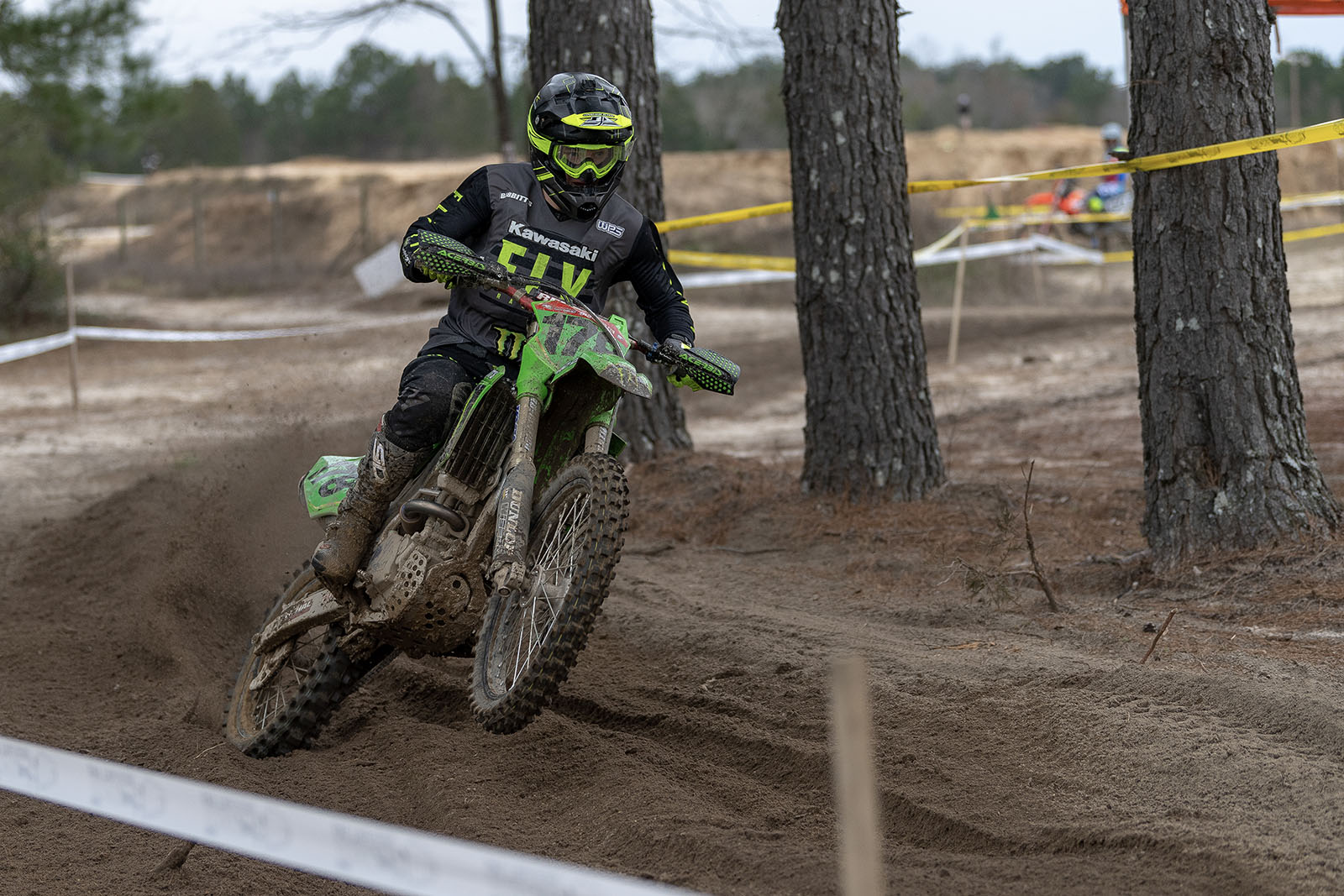 What next on the calendar and for the rest of 2020?
"It is pretty straightforward: Full Gas Sprint Enduros, GNCC and ISDE again hopefully."
You guys are always pretty ballistic when we see you at ISDE but we don
'

t see enough Australians in EnduroGPs. Why is that and do you fancy it?

"I think that not many Aussies get an opportunity to get over there and prove themselves at the Enduro GPs. There's been a few guys that have and it is cool to see how well they've actually done.

"Another reason is most people wouldn't want to sacrifice a factory ride in Australia to spend all their money doing it as a privateer at the EnduroGPs. It's kind of hard now especially because it seems that the ISDE doesn't get the recognition it used to.

"You often hear the Enduro GP riders saying that the ISDE isn't technical enough and that the tracks are too open. It's obvious that the GPs are more technical but at the end of the day the riders in the top 10 at Six Days aren't exactly your everyday trail riders!

"It would be cool to see an ISDE more suited to the Enduro GP riders, I think you'd still see some familiar names up there doing well…Maybe in the future I'd be interested in trying a few GPs but at the moment I've got a new focus here in the US."

Check the Full Gas Sprint Enduro round one report and video highlights here.

More information: SprintEnduro.com https://www.sprintenduro.com/

The 2020 GNCC season kick-off on February 22 at Big Buck

More information: GNCC.com
Photo Credit: Enduro21 & Shan Moore