5 Minutes: Steve Holcombe – Missing the ISDE and switching to four stroke power for 2020
Catching up with 2019 Enduro 3 World Champion, Steve Holcombe to talk tough luck at the ISDE, what the event means to him and switching to a Factory Beta four stroke for the 2020 EnduroGP season.
2019 has thrown some spanners in the works for five times Enduro World Champion, Steve Holcombe. Contracting Epstein Barr virus made the bulk of his World Championship year a challenging one before a shoulder injury put him out of the International Six Days Enduro days before the event began in Portugal.
We spoke with Holcombe after a very muddy test session in Wales to find out his thoughts on the 2019 ISDE, how bad luck affected the Team GB squad plus get fascinating insight from a rider switching to a four stroke Beta after a lifetime racing a 300cc two-strokes – some technical insight from a World Champion is always a good thing…
First up, can you tell us a bit more about the shoulder injury that kept you out of the ISDE?
Steve Holcombe: It was the Saturday before the Beta day, I went to do a bit of testing as the plan was to ride the 390cc four stroke at the Six Days to get a race under my belt with it. I was just swapping between bikes and towards the end I jumped back on the two-stroke and got carried away coming out of one corner, over-leaned going into the corner, in third or fourth gear out and I tried to fix it but came out of the corner aiming straight into a tree.
At those speeds you can't really avoid it so I ended up hitting it with my shoulder. I thought I had either dislocated or snap something, it really wasn't that comfortable. I went to the hospital and they found nothing broken which was good but when I got home saw a specialist, got an MRI on it and it showed a grade two tear to my ac ligament, which is basically the ligament that holds your collarbone in on your shoulder.
If it was a couple of weeks before a GP round I could have got a steroid injection and cracked on but to start the Six Days, which is tough terrain, dry hard pack and dusty, is not really a good idea so we decided to pull out.
It was something I thought long and hard about and was not overly happy doing but at the end of the day I need to look after myself and that meant my good friend Alex Snow step in and put a good performance up until he unfortunately had bike troubles.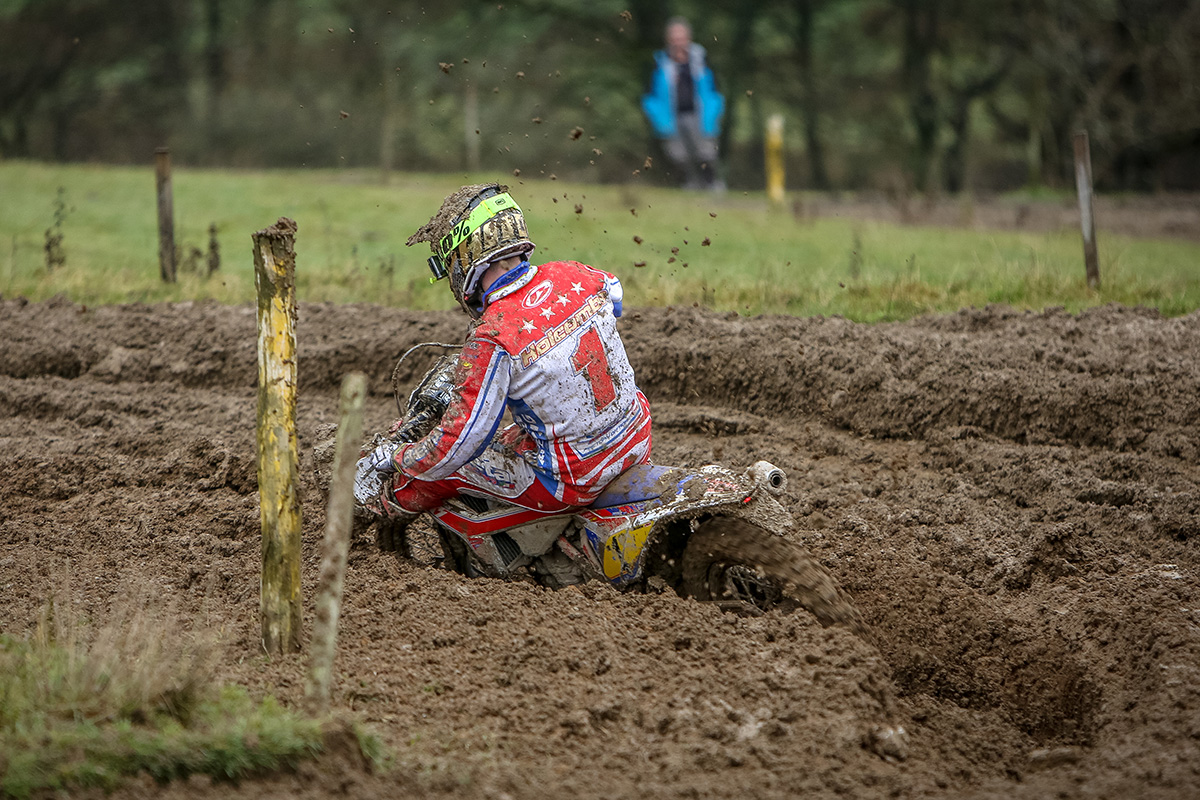 We know now that Team GB had a tough time of it with Brad freeman going out early and bike troubles affecting other riders. How did you see it and what did you think of the overall result?
In all honesty I'm not surprised about who won and who was fast. The unfortunate thing about being an enduro world championship rider is the tests we ride are different to the Six Days. They have to accommodate for many riders so they're a little bit easier, open and faster. That's what the Americans and the Australians are good at, just ripping it where we are more cautious, so I wasn't so shocked.
Unfortunately Team GB had some bad luck. To have four of our riders from Trophy and Junior teams go out is never good, especially Brad so early on. You could see that he was trying a little bit hard at the start, being the EnduroGP champion he was pumped to be there and pushed too hard and crashed.
"The ISDE was hard and unforgiving but the boys did well while they were racing and definitely put a good effort in it"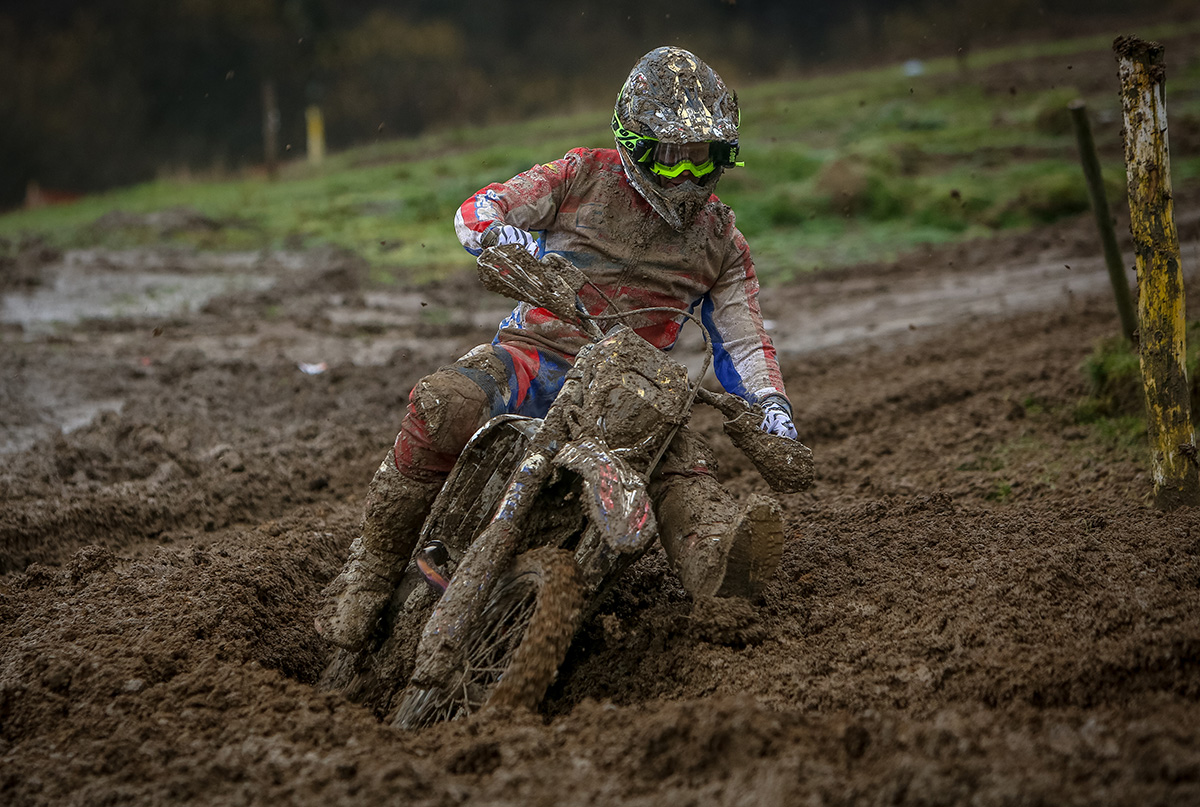 Next year's ISDE falls in August, will we see you chomping at the bit to race ISDE in Italy?
I'd love to do it, especially in August where it does fit pretty well on the calendar. Even though that's in the summer break it is something well up on my list.
I'm paid to race the World Championship and if I'm in a very fortunate position leading the World Championship by that time I might have to give it another thought, but currently it is well on my plans for next year – especially being in Italy, my team's home country.
Also hopefully being in Italy means it will be more like we're used to racing in, the fans are also unreal there so I think it's going to be a memorable Six Days.
I'll do my best to be there plus I think I owe it to Daryl (Bolter, Team GB manager) and the team really, it was really unfortunate that I missed this year and I'd love to win the Six Days as a team firstly and as overall winner. I've missed it for the last seven years so definitely it'll be good to do it and tick off my bucket list.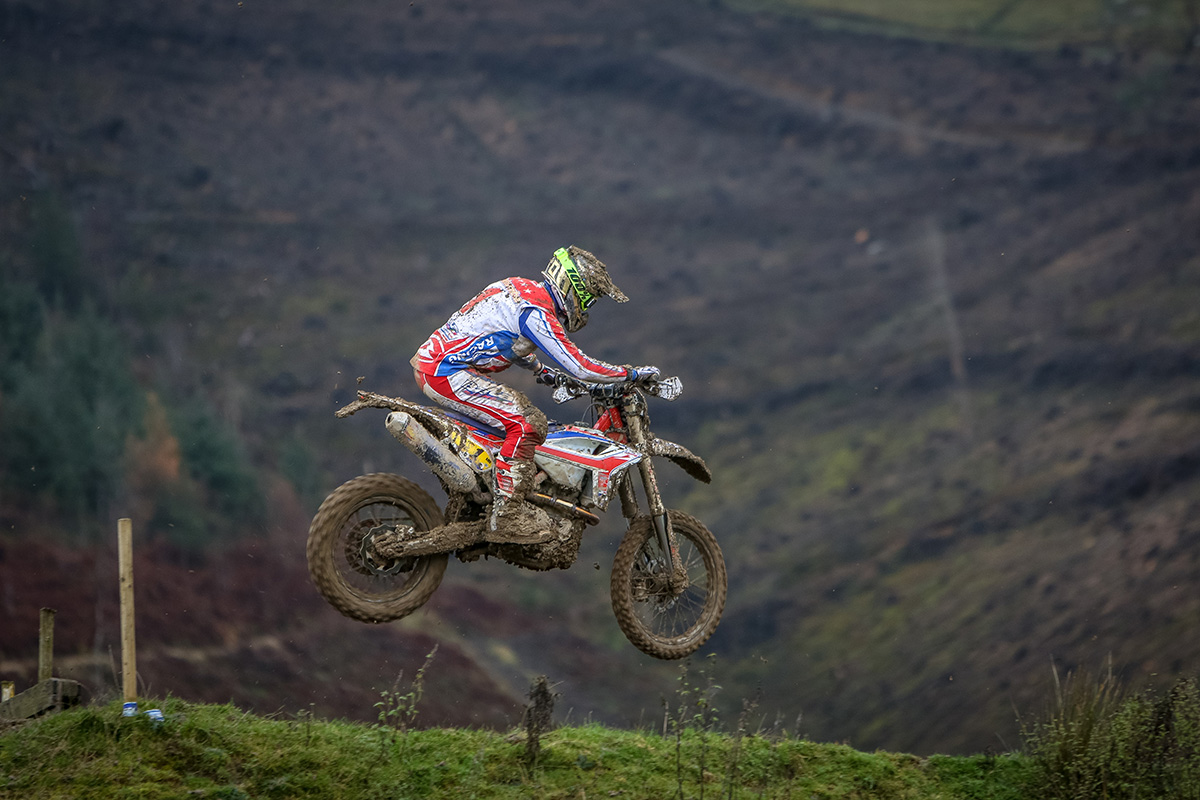 Looking forward then to next EnduroGP season, what's the deal with switching to four stroke, you looked pretty good on a two-stroke?!
Although it's not 100% official, I'm 95% sure I'll be riding a four stroke next year. It is about having a fresh challenge, I've spent the last four years on a two-stroke and very successful but there comes a point where we have very little room for improvement testing wise.
A change is always good, specially within the same team, we have the same structure so it's just the machinery that changes, so switching to 4T is a challenge. I'm pretty confident that if I have a good pre-season I'm capable of winning on the two-stroke: when you're slugging it out on a bicycle and the gym I know if I get myself to a good level at the beginning of the season, quite frankly, in my opinion, I'm unstoppable.
So it's about throwing a little bit of unknown into the mix. I don't want to be the two-stroke guy or the guy that only wins because he's on the best bike, which I don't think it's the case. Suddenly when you hear people talking, back when Meo and Renet were riding the four stroke was the best bike for enduro. Now with Brad an me winning on two-strokes that's suddenly the best bike to be on.
"My plan is to jump on the four stroke and win on it and prove that four strokes are the best bikes to be on"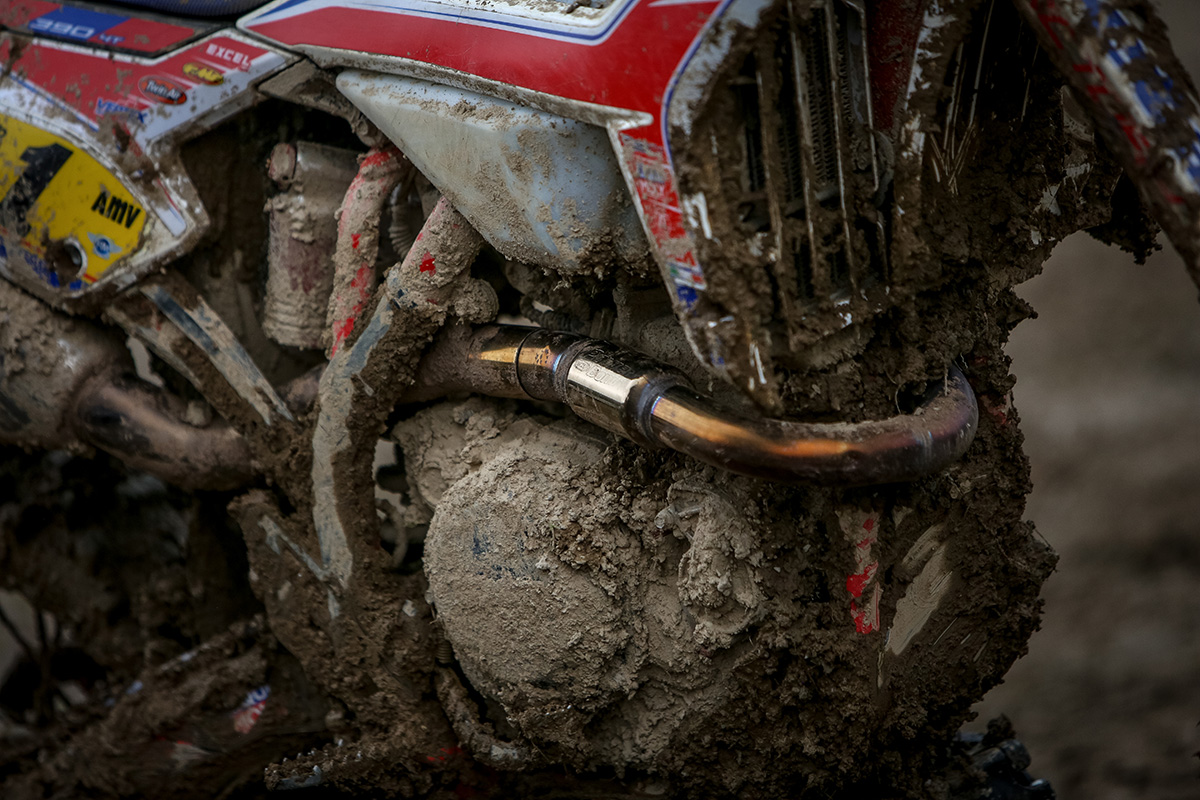 Who's idea was it to switch?
It's predominately my decision really, the team were quite happy for both of us to be on two-stroke next year. But it's a good challenge and I want to progress as an athlete and not to be stuck on a two-stroke my whole career.
I think trying to give the Beta 4T its maiden overall win at a GP, which I don't think anyone has done, and ultimately win the E2 and EGP titles next year will be a challenge I'm really up for. It's not going to be a walk on the park but I'm committed to it and the team is committed.
Besides, I'm getting fed up mixing fuel and jetting bikes so to go on a EFI four stroke is going to be a good fun move, less work for me!
Which bike capacity do you plan on racing, Beta has a broad range of options?
We're still a little bit undecided. We had planned to do a lot of testing this year, the original plan was for me to race the Italian championship on it all 2019. After the first couple of rounds I got ill so we changed to race the last round of the Italian championship but I injured my ankle at the penultimate EnduroGP in Czech Republic so then decided to rest ahead of the Six Days and then I hit a tree so I haven't been able to do nearly enough on it this year!
I'm not as fit now after that run of injuries so it's going to be trial and error to get a good pre-season and do some testing at the early stages of next season.
I'm pretty sure I'll be on the 390cc. I'm going over during the few next days to the factory just to test the two capacities back-to-back and a few other things so then I'll know a little bit more. I might even go on the 430cc with all that torque under me but it might change during the next month.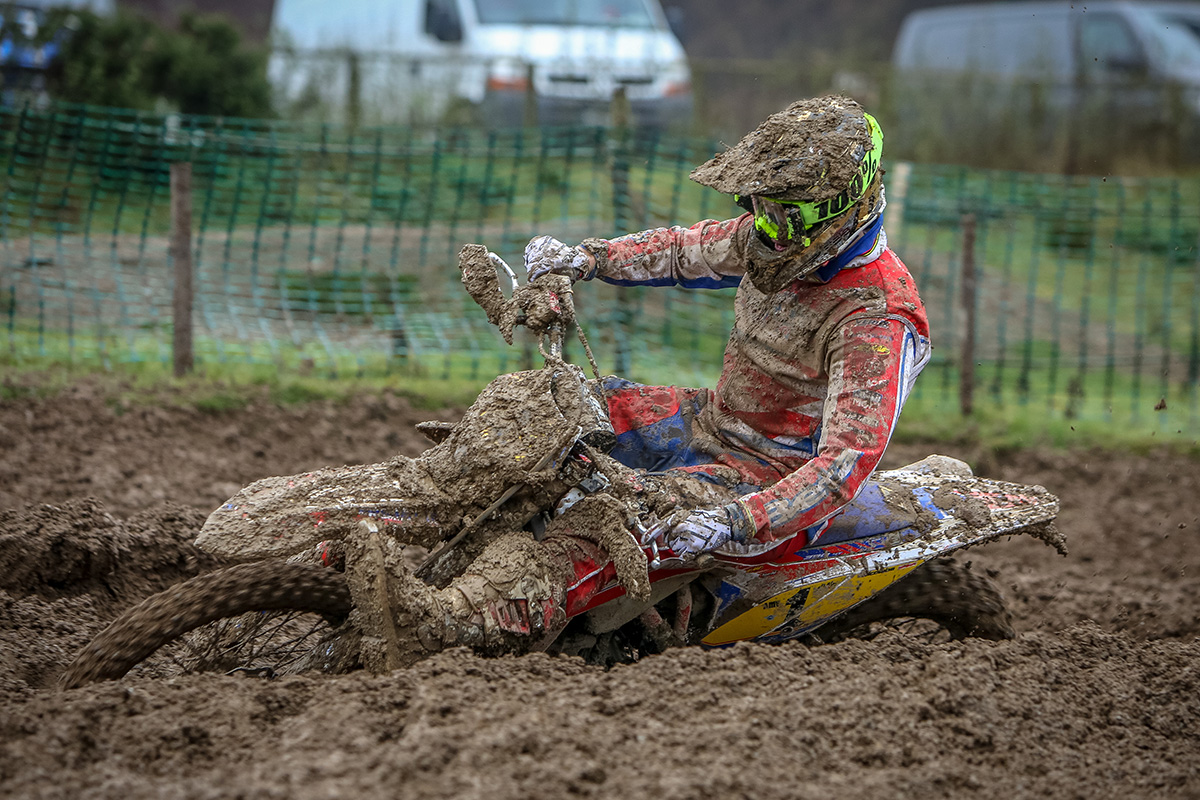 What are the biggest differences in terms of riding the 4T bike?
The biggest difference I feel is the inertia. Four stroke engines have a lot more moving parts and react quite differently compared to a two-stroke. The bike is also harder to manoeuvre and the power delivery is obviously different. Two-stroke power is very light and quite easy to spin out the rear so you can steer a lot with the rear where the four stroke has a lot more traction.
There's the weight difference that it's a little bit more between the two-stroke and four stroke but with that said the four stroke has a lot more braking power. I'm going to have to change my riding style a little bit also. Having only ridden it once at home I already notice you have to attack the corner a little bit differently, with the two-stroke you can literally race into the corner, almost lose your momentum, especially if it's deep rutted, and power your way out. With the four stroke you've to be a little bit more precise on the entry to try and carry bit more mid-corner speed because it doesn't quite have the same torque ­– my 300cc is quite torquey making it easy to lift the front wheel and you can find traction really easy, especially in wet conditions. The four stroke is not quite at the same torque levels I think, especially not rideability wise.
"It'll be great if I can get five more and then I can retire and get fat and live the dream!"
There are set up differences too: forks on the four stroke have to a be a little bit stiffer due to that weight balance when you chop the throttle or when braking because there is more weight transfer on the front wheel.
You've got to use a harder mousse in the front too because again there's more weight on the front wheel. Tyre choice on the front is a lot more important, I tend to stay with the soft mud tyre on the two-stroke unless is really hard pack, where I think is going to be more important to be more precise on your tyre choice.
It's a case of trying to mix things up a bit. As an athlete is always good to keep pushing your limits and it's always good to have a challenge. I quite like being the underdog so to jump on a bike that's never won a title or a GP (either the 390 or 430cc Beta RR model), especially for the scratch EnduroGP world title, is something I'm really looking forward to and the team is really pumped for it also.
I want to push the four stroke and show everybody that it is a really capable bike and I can hopefully win a World Championship, or two, or five – it'll be great if I can get five more and then I can retire and get fat and live the dream!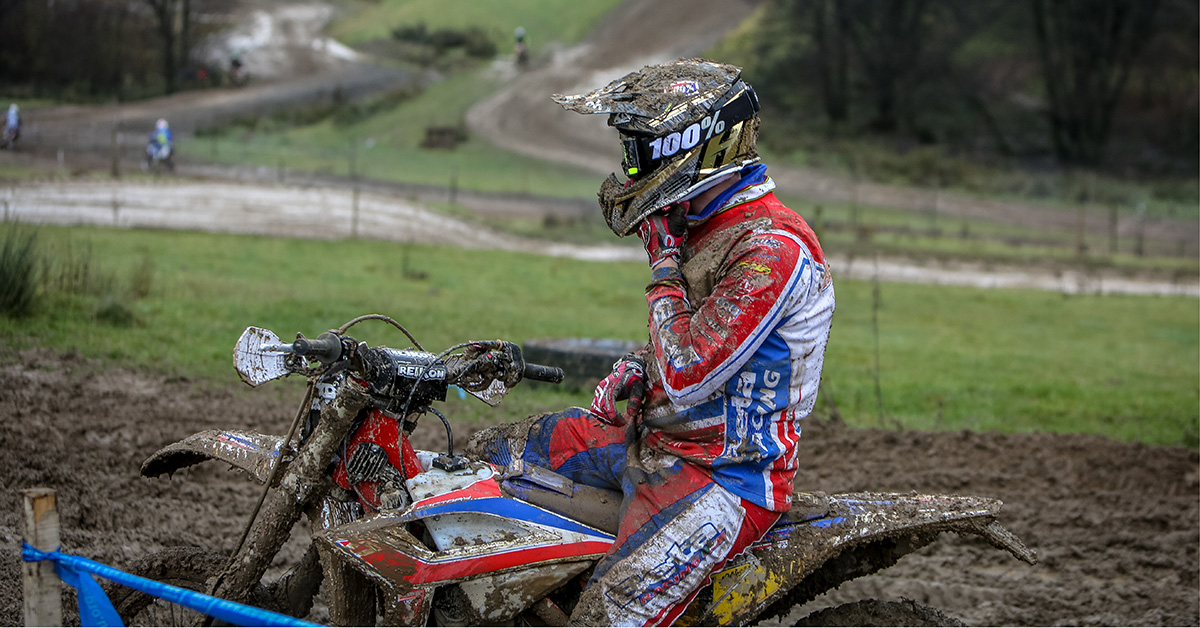 Photo Credit: Vision Off Road Media/Tristan Young