5 Minutes: Jane Daniels – 2019 Women's Enduro World Cup Champion
Five minutes with newly crowned Women's Enduro World Cup Champion Jane Daniels – how motocross made her faster and breaking cameramen's legs.

After four-times finishing runner-up and then injuring herself days before the 2018 Women's Enduro World Cup, Jane Daniels finally took the world title in Ambert, France last weekend.
She didn't just grab it mind you, she literally smashed it with huge time gaps over her rivals including over three minutes clear on day one, Saturday and this despite hitting a cameraman on a test, crashing and breaking his leg in the process!
We caught up with the newly crowned Women's World Cup winner to ask what it took to reach her long-desired goal, her thoughts on the Womens' World Championship (or lack of it) and what's next on her 2019 calendar...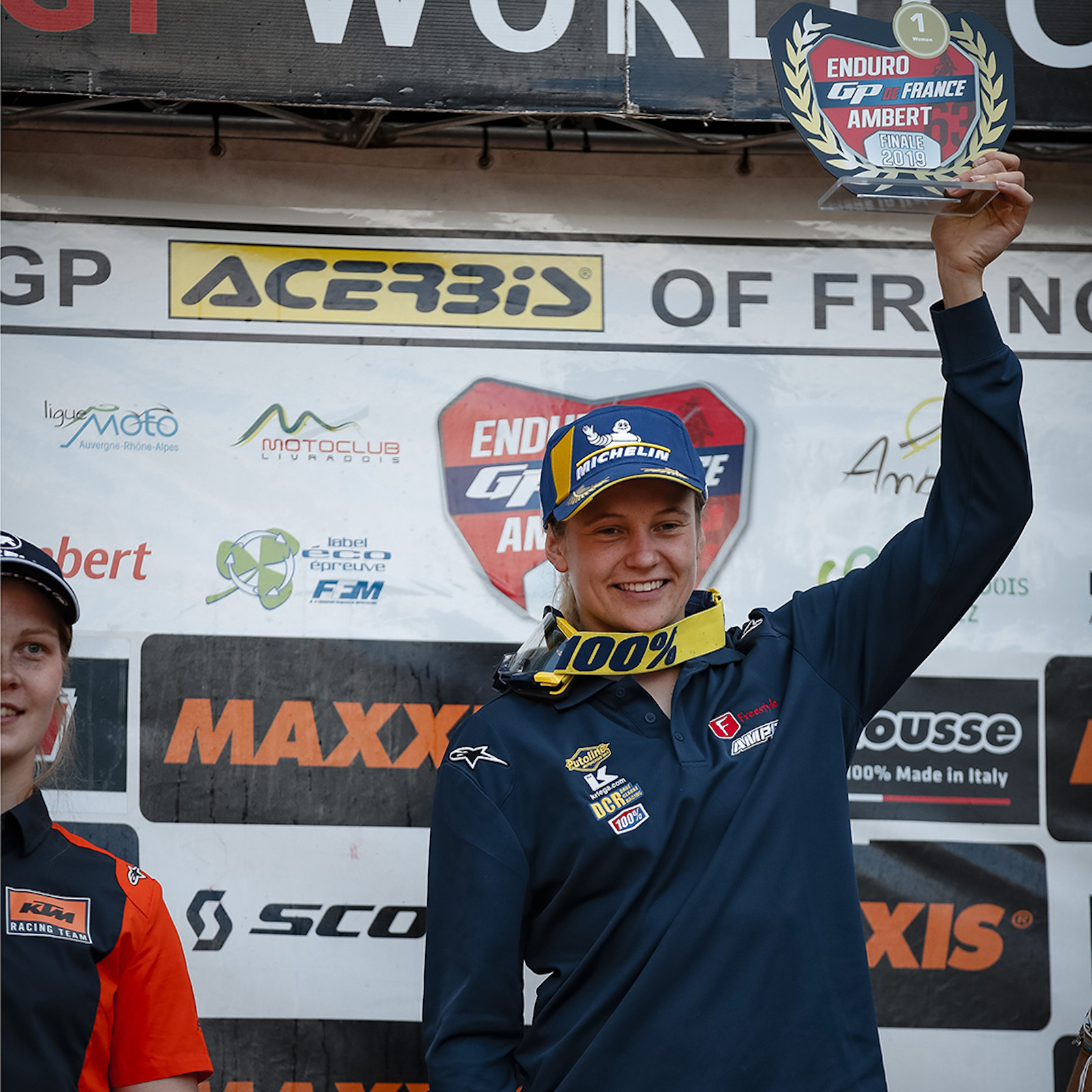 Jane, after finishing second so many times (to Laia Sanz no less) and then last year crashing just days before the event and ruling yourself out, what did you do this year , you won so convincingly?
Jane Daniels: "I definitely prepared better during the whole year, I took Wednesdays off work and I have done a lot of motocross in the past six months which is something I didn't do last year.
"Also I didn't put that much pressure on myself this year, I approached the event in a more relaxed way than the previous years."
So the motocross training has been one of the secret ingredients this season?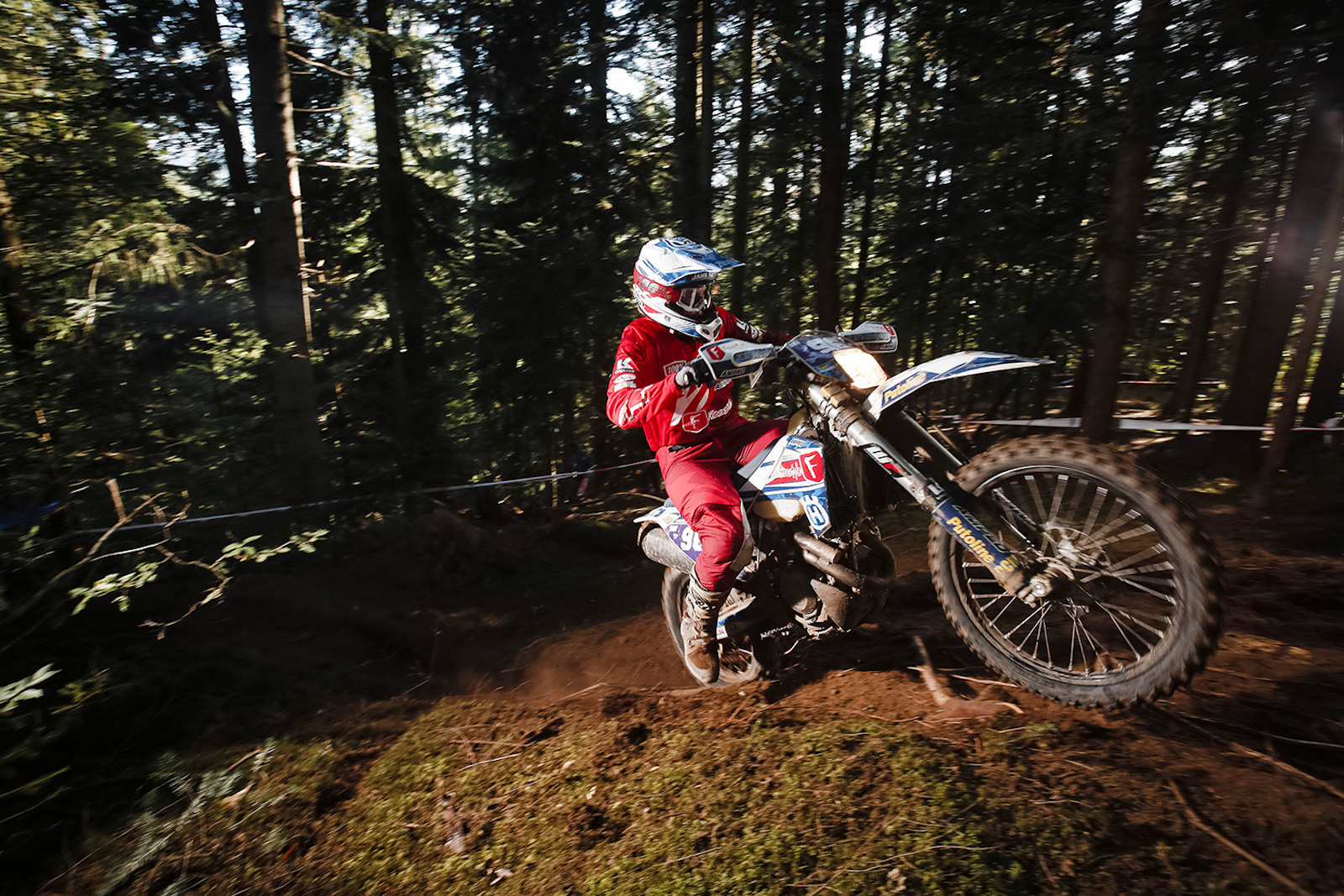 "Of course, it has helped a lot with corner speed and stuff like that. I felt I was just carrying more speed around the corners and it has also made picking lines easier too on the tests – it makes your brain work faster."
You also raced Hawkstone Park WESS round last weekend, did that help?
"Yes, I did race there last week but I'm probably still tired from that to be honest! I fell down in the first lap and bruised my leg and it still a little bit swelled-up coming into France but it didn't affect me much."
All the preparation and training seemed to work out as you won by a clear margin both days, were you expecting the gaps to be so big?
"No, definitely not! It's not that I was been pushing much harder than normal or anything on Saturday but I finished just over three minutes ahead of the second rider. Then on Sunday I didn't take that many risks and I pulled a one minute and 15 seconds lead."
"Saturday was good even though I crashed (knocking a cameraman for six as he crossed the track in front of her). On Sunday I managed to keep it upright so it was even better. It's now my seventh time racing the world championship so it feels amazing to finally be at the top."
What are your thoughts on the Women's championship having only a one round and being a World Cup not a full World Championship?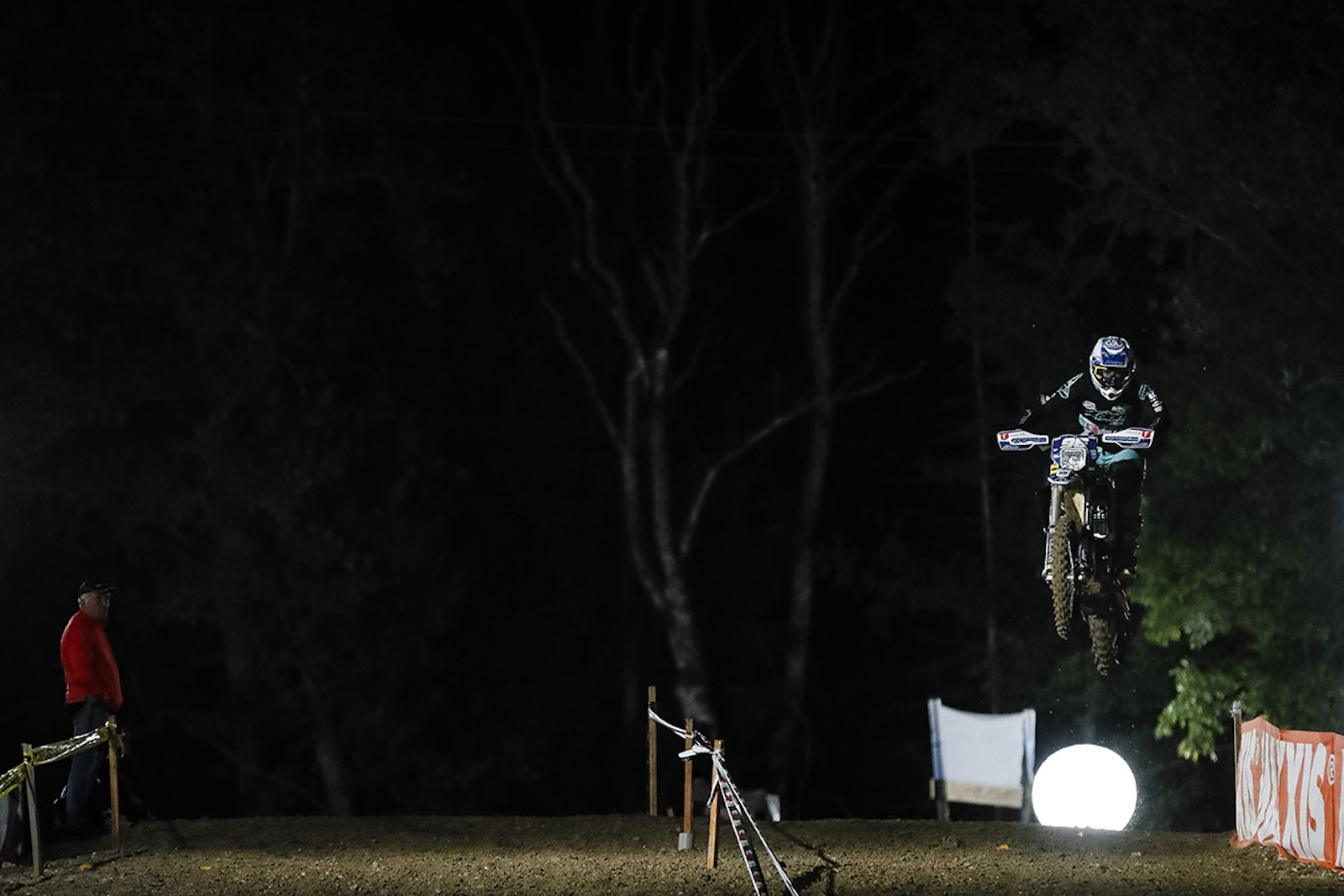 "I wish it was back to what it used to be before with four rounds and not just one like nowadays."
"I think they did change to a one round championship to be able to get more riders into it, which is a good thing, but it's tricky when it's only a one race format because it's just all or nothing. Sometimes it goes the right way and sometimes it goes the wrong way like it did for me last year."
What are your plans for the rest of the year?
"I got the last round of the British Enduro Championship next weekend and then I'll go to the Falmouth beach race the following weekend. Then three weeks after that I'll leave for the Six Days in Portugal. We have a good team GB this year with Rosie Rowett and Nieve Homes, although Neive just hurt her foot so we'll have to wait to see what the tests say when she goes to the doctor."
Photo Credit: Future7Media/Andrea Belluschi