Jarvis Signature Tours: like enduro but don't need the racing? Do this…
Enduro21 jumped at the chance of a place on the Jarvis Signature Tours inaugural event in Portugal where the emphasis is on enjoying enduro, the Portuguese countryside and with the hard enduro G.O.A.T., Graham Jarvis, along for the ride.
Enduro21 doesn't get chance ot kick back and just enjoy a few days riding anything like as much as we'd like. When the Jarvis Signature Tours got in touch with an invite to their first 'Tour' in Portugal, it was too good to turn down. "All you need to do is get yourself there" – next stop Acobaça, north of Lisbon and the Jarvis Tours HQ.
The weekend plan suits any enduro rider: a Husqvarna Norden 901 and FE 350 to choose from and the only goal being to enjoying the ride, the Portuguese landscape including some iconic landmarks, the food and to enjoy a beer (or wine) with Graham at the end of the ride… Can you ask for anything else?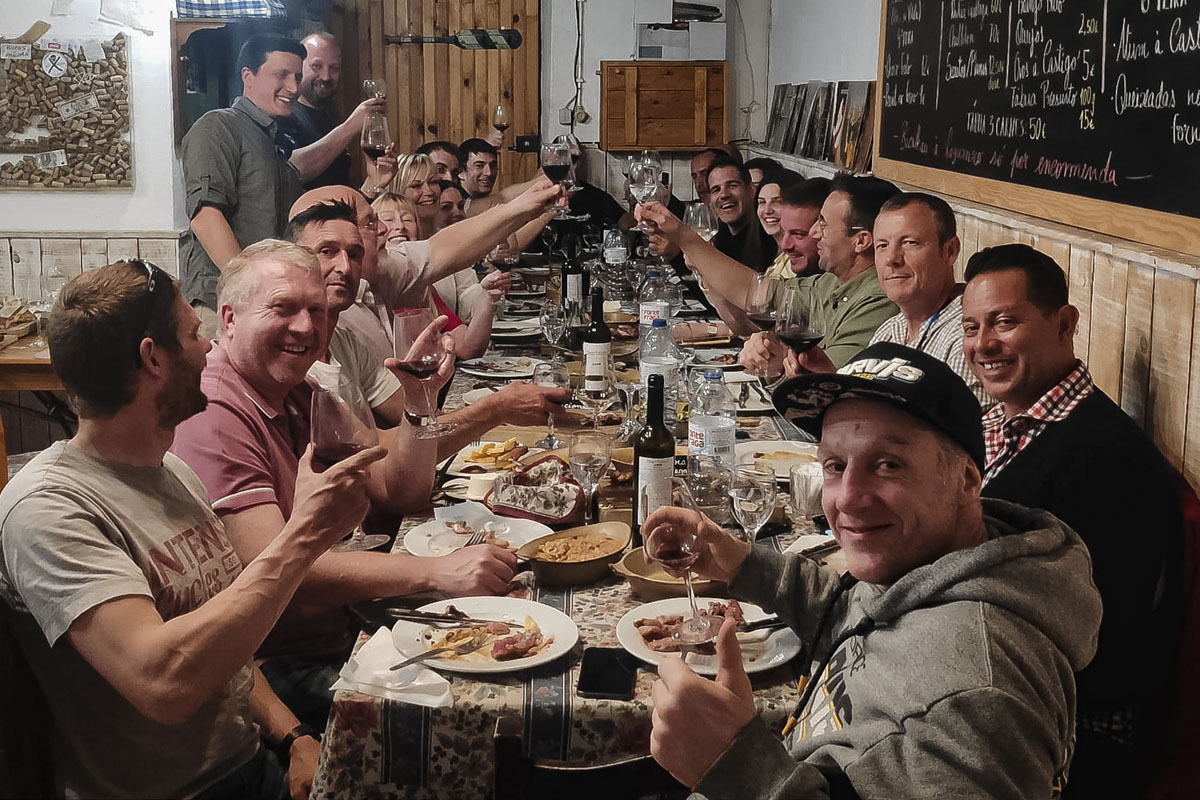 An idea that was born during the pandemic
Before the pandemic everything was going really good for the Jarvis Signature Tours in Malaga, Spain. They've been running from Graham's house down there for some years, with riding clinics and tours happening every week. But Covid came and travel was cut short, so Graham was forced to stay at home for a while.
We all saw, through his Instagram, that being locked in his house in England with a Husqvarna TE300 and only his backyard to ride on didn't end well, especially for his garden shed. Like the rest of us, Graham just wanted to get out and ride again.
12 locations around the world and more to come
Ans so the plan was born and once the travel restrictions were lifted, and Graham was reunited with his team, they started working on expanding Jarvis Signature Tours to a global scale.
Fast forward and the tours and training schools now have 12 locations around the world, from Spain to Turkey, Panama, Nepal, Australia, Romania or the Canary Islands. Plus they're planning on opening new locations in Chile, Madeira and this one in Portugal…the project hasn't stopped growing since the pandemic.
The initial idea is for three, four or seven day tours which run in the same way no matter which location. They combine different groups at the same time, to allow different levels of rider, which makes it possible also for Graham to attend each in person for the ultimate experience.
Enduro and adventure tours for all riding abilities
Let's explain what they do. The first thing we need to say is that you don't have to be afraid of riding side by side with a five-time Erzbergrodeo winner. Don't let the fear stop you. The Jarvis Signature Tours are suitable for every rider and Graham plus his guides put you in the group with you same riding level so you can learn more and enjoy the experience. So don't worry, you won't get thrown into any feature the Portuguese Karl's Dinner if you didn't ask for it!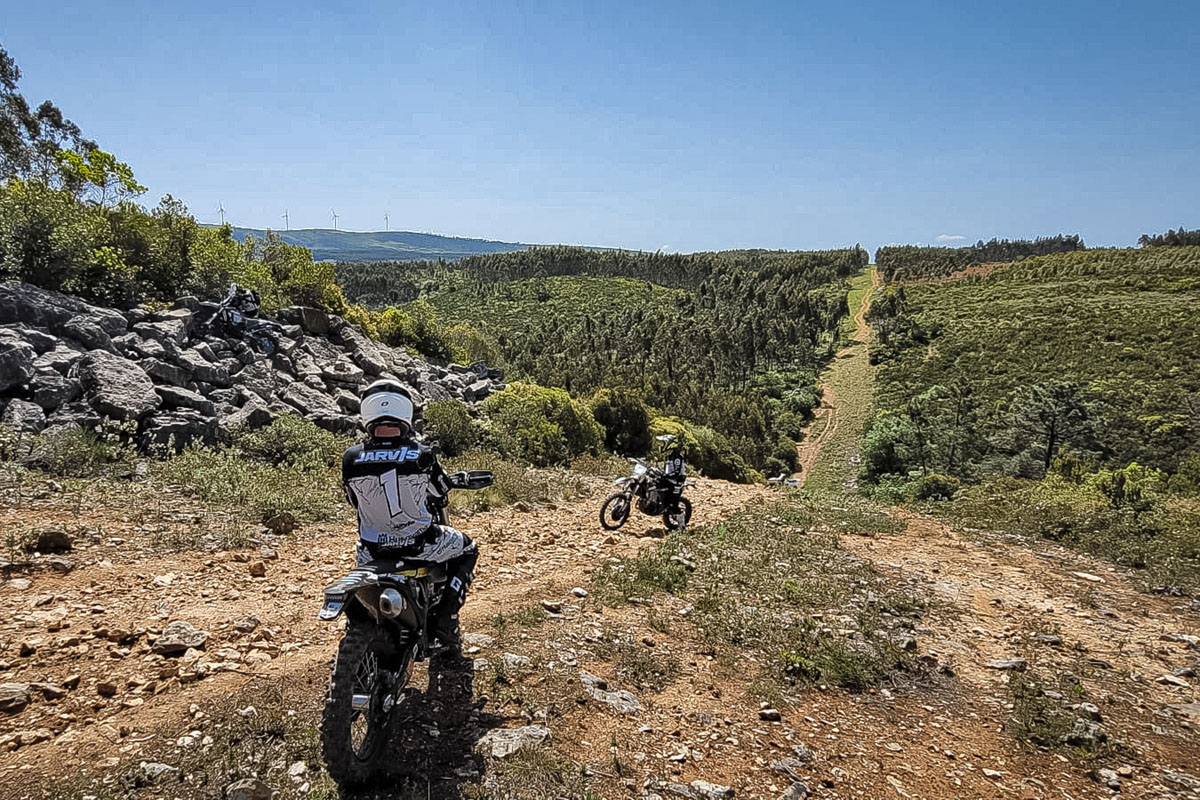 Gato, Fernando, Diogo (guides names)… and the rest of the people involved in the tour know the terrain like the back of their hand, they love enduro and they won't hesitate in searching for an easier line if you don't want to go up certain uphill or ride a technical section.
Enjoying the Husqvarna FE350
Being at ease is one of the reasons why they have gone for the Husqvarna FE350 for these tours. A 'can do' bike that even if it's not the best weapon for hard enduro, still lets you attempt extreme se3ctions, the tractor-like engine comes in handy even in the uphills.
We also took advantage of the chance to test the Norden 901 – Husqvarna's new adventure bike which we'll write about in a feature soon – and, obviously, to enjoy an enduro ride with Graham and all his team.
A day which had everything. We went to Nazaré, the place to go for big wave surfers, forests, sand tracks, farm fields, and all the views you could want across the Portuguese cliffs and Atlantic Ocean. If you go there take our advice: Look around! You don't always ride in such cool places.
The truth is that this tour was my baptism riding sand. "Put your ass back, give it some gas and forget about the front brake!" That's what they told us. We knew the theory, but putting it to play wasn't that easy. But with some nearly brown pants moments and practice we end up knowing what we were doing and enjoyed the ride. You even end up liking sand!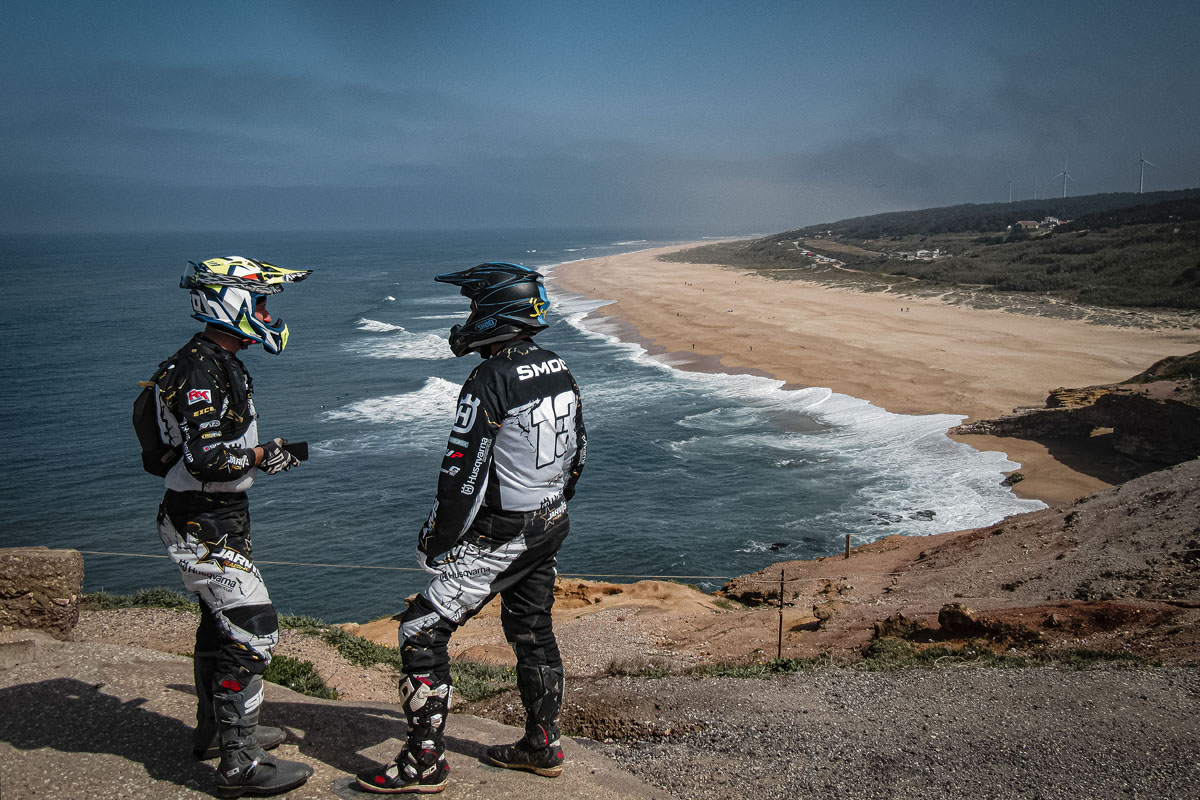 Portugal, an enduro paradise
In Portugal, the regulations for off-road riding in general are a little more permissive than in other European countries and that means that this country continues being a paradise for enduro riding in all its disciplines, a place to enjoy incredible routes and tours.
If you like the idea of getting away from things for a holiday on dirt bikes, with real riding and good company, then this Jarvis Tour is 100% recommended, if your pocket can afford it.
We must confess that on the way home, while we were dragging our suitcase with all the riding kit, we had a smile from ear to ear remembering the good times spent with the British rider and all his team behind the Jarvis Signature Tour Portugal. A weekend that left us wanting more.
More details on the tours, schedule and general news from Graham: www.grahamjarvis.org