5 minutes: Daniel Milner on EnduroGP and how it compares to racing down under
Enduro21 catches up with EnduroGP rookie (!) Daniel Milner, the former ISDE outright winner and multiple AORC champion talks us through his season so far and how racing in Europe compares to back home in Oz.
With a seriously affected couple of seasons in Australia due to the pandemic, the king pin of the AORC series decided to up sticks with his family, move to Italy and race for Fantic in the EnduroGP World Championship.
Trading wide-open spaces of the bush for congested northern Italy is a big change, so too is jumping from many seasons on orange bikes for the Yamaha-based Fantic XEF 450. Different bike, different life style but how different and more importantly, how does racing in Australia compare to the more technical tests in Europe…?
Hi Daniel, how's it going so far with you European life?
Daniel Milner: "It's quite an eye-opener I guess you'd say! Today, at the EnduroGP of Portugal, it was so sketchy. The enduro test was quite fast with a lot of exposed rock and the cross test got the same as well, so it was definitely a difficult day.
"My goal for the day was to get through it cleanly without mistakes. Unfortunately in the last extreme test I derailed my chain and had to put it back on. That cost me 43 seconds and my goal was to have a solid day and put it inside the top 10 but that kinda wrecked the day.
"All in all I was pretty happy to get through the day uninjured because there were a lot of guys out there today who got hurt."
How different is racing back home compared the Europe and the EnduroGP championship?
"It's a lot different to Australia and a steep learning curve. But with every day so far this year we're learning and we know what to work on. We'll go home after this weekend and keep moving forward.
"The main differences between here and Australia is how technical it is here. Our tracks back home are a lot more open and flow more, there's certainly a lot less gnarly sections and rocks that's for sure. And we don't have an extreme test back home either.
"The other big difference is how competitive the depth of field is here. You make one mistake and you can drop five to 10 positions in a test easily.
"But that's good. It's helping me learn and we're learning more on the bike with each race. We've been on the bike for four or five months now and only still getting our heads around it, so we're still learning but that's the game. We learn and we get better."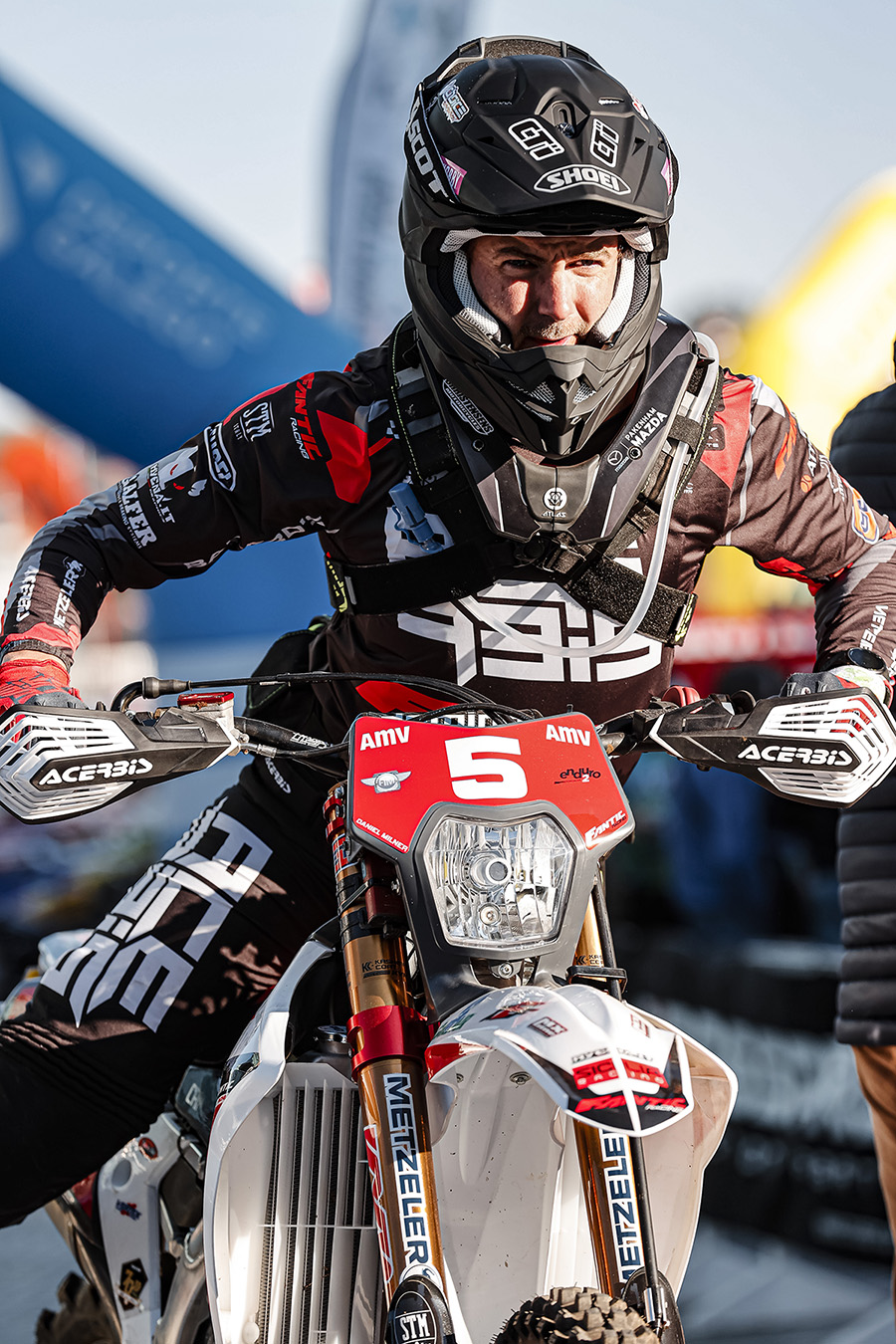 It must be a bit of a culture shock also, for you and your young family?
"Europe is treating me well and quite good so far but the traffic is not so much fun! I have my wife and two daughters over here and it's quite different to back home. Where we're living here is just above Milan and quite populated whereas back home, we're out in the bush and you barely see a person out there.
"The fun part is going and riding in new places and seeing new things. Riding in the mountains and seeing different types of terrain has been quite cool.
"In Australia we do have different types of terrain, obviously the desert in some places but down south it can be a bit like Italy, though not as rocky.
But here the terrain changes a lot in very short time when you travel. We drove about two hours from the last GP in Spain to here and it went from quite nice, loamy fields to rocks and. It changes quickly."
One knock-on effect of that must be bike set-up then? How does it compare to a 'normal' setting back home?
"In terms of bike settings you have to change it quite a lot because of the terrain. Simply you have to soften off the initial hit quite a lot here to try and get the tyre feel on the rocks. Back home we have bigger bumps and it is a lot faster so we can afford to run harder suspension.
"It's been a little bit of a headache to be honest getting that dialled. We don't have a suspension technician over here, so my mechanic has kinda been doing it all. I've been calling my suspension guy back home who's been sending over settings to dial in and try but it has been a process.
"That's quite difficult to do remotely because you want the suspension guy to be here and watch the bike and me riding to make the changes.
"But today the bike felt pretty good and really the biggest thing is myself, just getting used to going fast in sketchy rocks."
If the process has been a learning curve so far, what's you goal for the season as a whole?
"My goal is to finish in the top five. That's my plan. Hopefully we can keep developing and learning and move up with each race, getting better and better.
"By the end of the season I'd like to be pushing for wins, that's my main goal. Hopefully we can achieve that."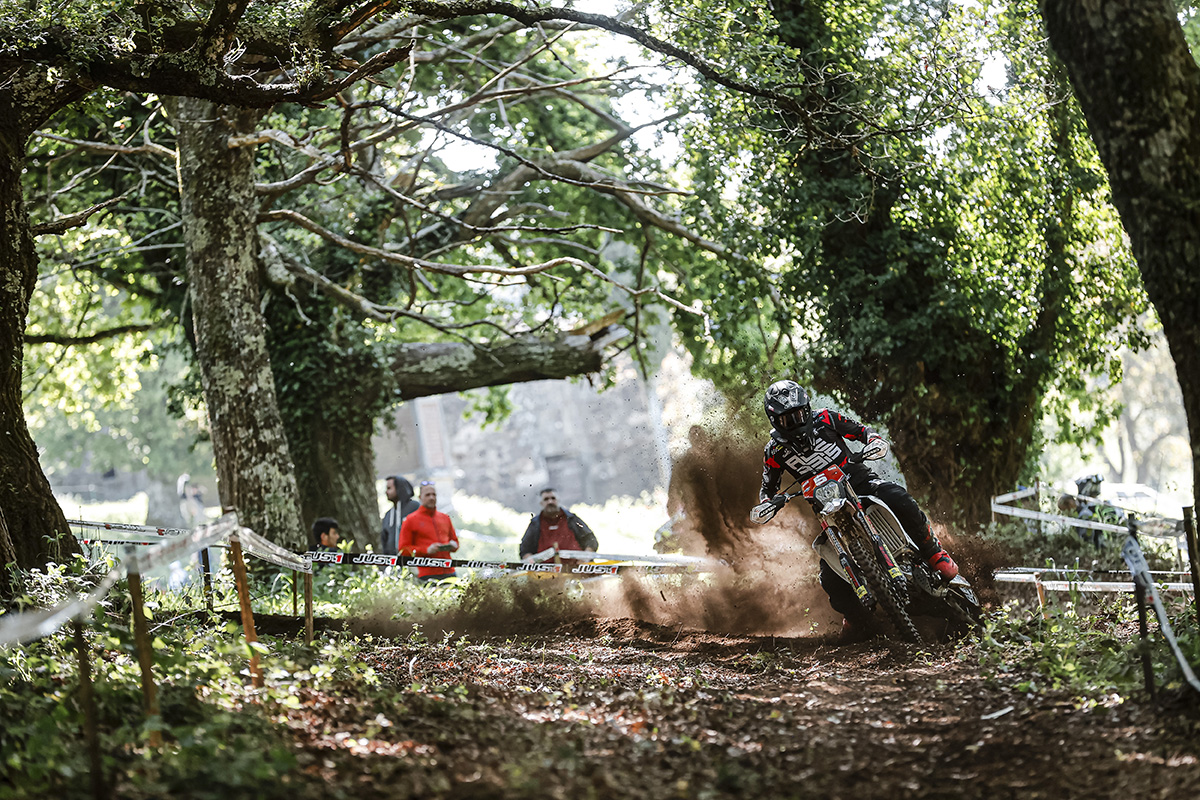 Are you gelling with the Fantic now?
"It's been six years since I was on a Yamaha back in Australia and obviously the base bike of the Fantic is the same but the bike has developed a lot in that time, so it's been a learning curve too.
"In terms of feel, the Fantic is quite similar to the Yamaha with just some small changes. Things like the ECU and the exhaust pipe which we've changed this weekend and it has made a world of difference.
"It is a big difference compared to what I have been racing these past years and it is a bit heavier, that's the biggest change really. But we're getting it better and better all the time and by half way through the season, hopefully we can be really competitive with it and be up the pointy end."
News landed this week of the Team Australia heading to the 2022 ISDE in France in which Daniel is very much a key player alongside Wil Ruprecht, Josh Green and Daniel Sanders. Check the story: 2022 ISDE Team Australia announced – Sanders back in enduro
Photo Credit: Future7Media