Mireia Badia: "I think that this year we will be fighting with Jane Daniels for the World title"
Two weeks before the start of 2022 EnduroGP World Championship, Enduro21 catches up with Rieju factory rider Mireia Badia aiming for her first world crown in the Women's category.
Without making too much noise or too much fuss, little by little, Mireia Badia has been carving out a name for herself among the female elite of the EnduroGP World Championship. At just 25-years-old, the rider from Manresa already has two third places (2018 and 2019) and two second places (2020 and 2021) in the Enduro World Championship. The last of these was runner-up, behind the most succesful female off-road rider of all time, Laia Sanz.
With Sanz focused on four wheels this season, and a new Reiju factory team contract, Badia is aiming for one step higher in the Enduro World Championship.
For six or more years now Badia, like many of the younger Spanish talents in the World and ISDE paddocks, has been racing under the national federation RFME team. Having an organised national squad, managed previously by Josep Alonso before Ivan Cervantes, has born fruit with world champions, notably Josep Garcia.
The RFME squad continues in 2022 season under the experienced management of Cristóbal Guerrero and it is the former Junior champ and ISDE medallist who asked Mireia to be in the team again.
"Cris called me to find out if I wanted to go to the EnduroGP World Championship with the RFME team. Obviously, I answered yes, although we were still not very clear if he would finally be under the Rieju or the Federation tent." Explains Badia.
The big change for Mireia in 2022 is from the GASGAS EC 350F to the Rieju MR 300 Pro two-stroke but adjusting has been quicker than she expected.
"Surprisingly, it didn't take me too long to get used to this bike, although there are some details that I still have to finish polishing." Badia explains. "Four-strokes have much higher engine braking than two-strokes and in the beginning, with my new Rieju, there were times where I went straight in corners.
"It took me a bit to get used to the lack of engine braking, but everything else I think has gone very well and I have quickly adapted to the new bike despite being much more aggressive."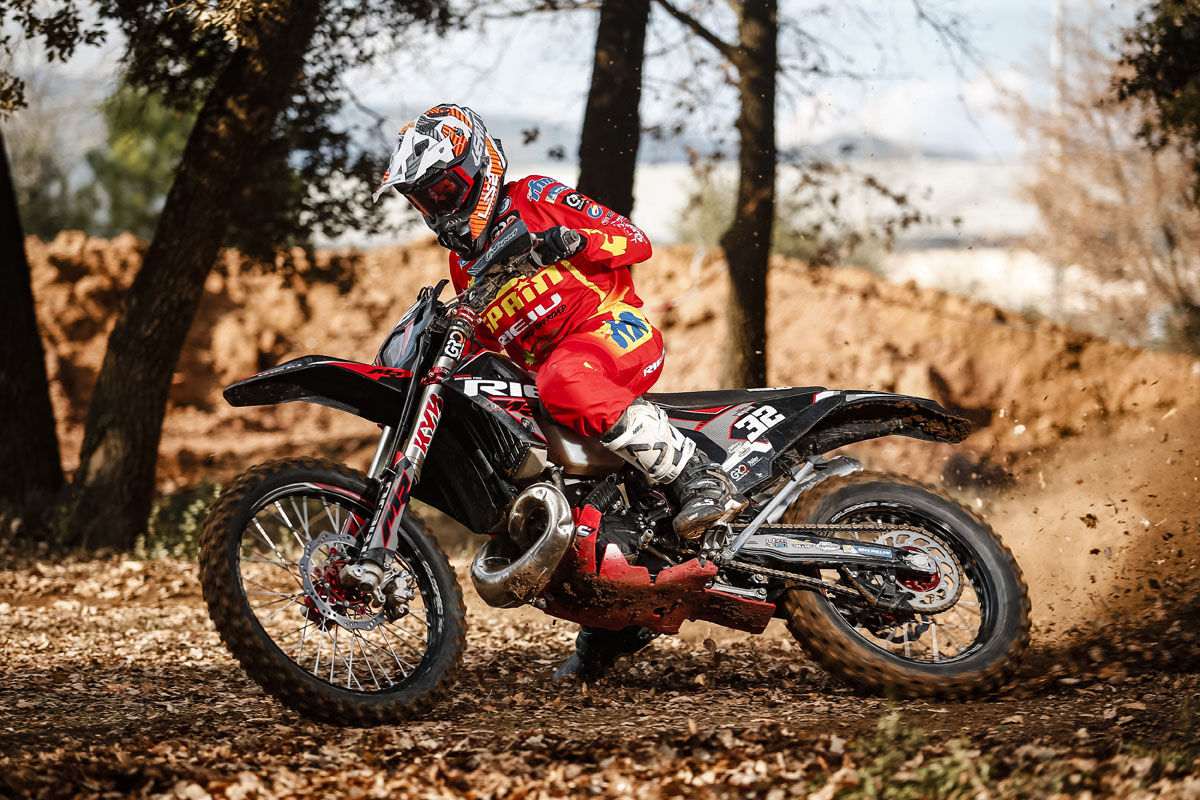 Her EnduroGP results ultimately championship progress has been methodical – third place twice followed by runner-up two times after close battles with British rider Jane Daniels. In theory that means she is now due a double-dose of the ultimate goal and the number one plate?
"Above all, I'll try to always be on the podium." Mireia tells Enduro21. "Last year everything went very well and I hope that, this year, we can do it again the same or even better to try to climb that position that we need to win the world championship.
"I remember that, when I started doing enduro, I got hooked up on the trails and it was very difficult for me to finish them. It was a disaster, I was dying everywhere and late to checkpoints.
"Now I manage that well and, over the years, I think there has been a very important improvement in my riding until I became runner-up in the world. I didn't expect it, just as I didn't expect to finish ahead of Jane Daniels, my main rival. So I'm very happy with how everything went."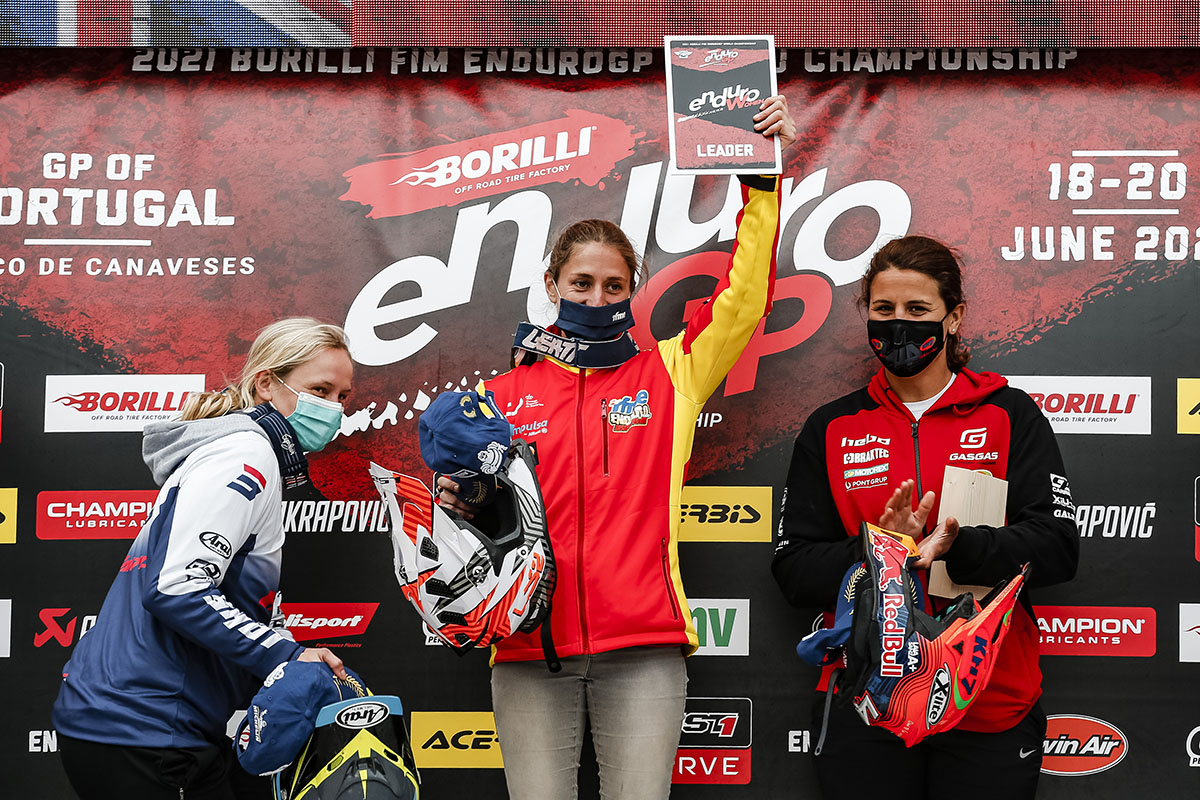 It is impossible to ignore the off-road queen Laia Sanz who returned to the Enduro World Championship last season and raised the bar again in Women's class. How does she see the level of the EW category? "High. Laia has always been a little above all of us. Then last year there was Jane and I, and behind us there was a bit of a jump. I think there is a good level, because the girls are doing well. It is also true there are certain jumps in level between all of us but that does not mean you can rest on your laurels because there will always be someone who will improve and end up surpassing you."
When Mireia won the opening GP of last season, beating Sanz and Co. to leave Marco de Canaveses as the championship leader, isn't it a question of needing to believe in herself more to win the title?
"Yes, maybe. With the new bike I don't see anything bad now, although I have to start competing and doing races to know where I really am. During this pre-season I have been working hard and I am very happy with how everything is going so far, but I need to run races see what level I am at. I think that this year we can be up front, fighting with Jane Daniels for the World Cup."
Read the full interview with Mireia Badia in her native tongue on Enduro21's Spanish language site (also reachable by clicking the flag in the top left of the home page).
Photos: Future7Media | Nicki Martinez