The List: Complete 2022 International Enduro Events Calendar
Complete list of all the major international Enduro and Off-Road events calendars for the 2022 season ahead including the EnduroGP and Hard Enduro World Championships, ISDE through GNCC and Italian series' – check where the world's best racers will be in action during the 2022 season…
2022 EnduroGP World Championship:
May 6-8 Lalin, Spain
May 13-15 Peso da Regua, Portugal
June 24-26 Carpineti, Italy
July 1-3 Coimbra, Portugal
July 29-31 Gelnica, Slovakia
August 5-7 Location TBA, Hungary
October 14-16 Zschopau, Germany
Women's Enduro World Championship:
May 6-8 Lalin, Spain
May 13-18 Peso da Regua, Portugal
July 1-3 Coimbra, Portugal
October 14-16 Zschopau, Germany
FIM Hard Enduro World Championship:
April 5-7 Minus 400 - Israel
May 18-21 Xross - Serbia
June 16-19 Red Bull Erzbergrodeo - Austria
July 9-10 Abestone Hard Enduro - Italy
July 26-30 Red Bull Romaniacs - Romania
August 13-14 Red Bull TKO - USA
August 27-28 Red Bull Outliers - Canada
October 7-9 Hixpania Hard Enduro - Spain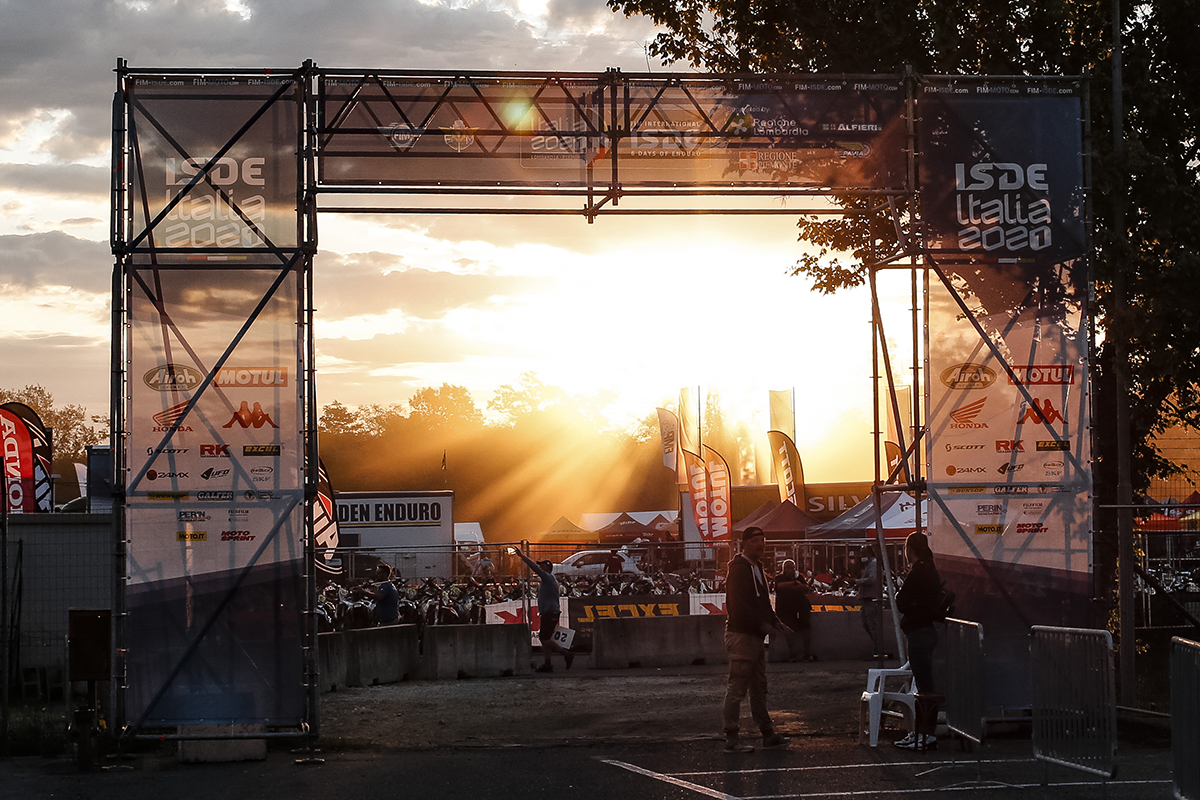 International Six Days Enduro (ISDE):
August 29-September 3 Puy en Velay, France
FIM Enduro Vintage Trophy
September 29-October 2 Santiago do Cacém, Portugal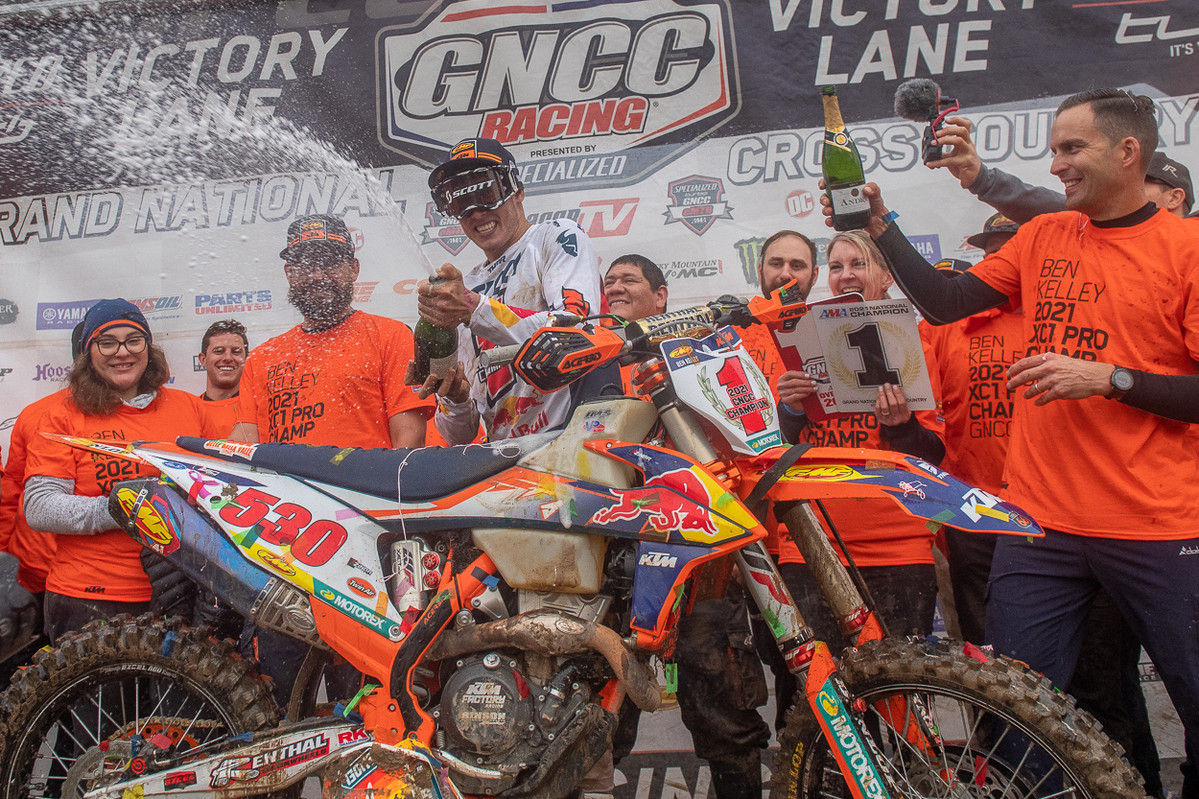 Grand National Cross Country (GNCC):
February 19-20 Big Buck, Union, SC
March 5-6 Wild Boar, Palakta, FL
March 12-13 The General, Washington, GA
March 26-27 Tiger Run, Union, SC
April 9-10 Camp Coker Bullet, Society Hill, SC
May 7-8 Hoosier, Crawfordsville, IN
May 21-22 The John Penton, Millfield OH
June 4-5 Mason-Dixon, Mount Morris, PA
June 25-26 Snowshoe, WV
September 10-11 The Mountaineer, Beckley, WV
September 24-25 Burr Oak, Millfield, OH
October 8-9 Buckwheat 100, Newburg, WV
October 22-23 Ironman, Crawfordsville, IN
2022 SuperEnduro Enduro World Championship:
December 4, 2021 Atlas Arena, Lodz, Poland
February 5, 2022 Papp Laszlo Arena, Budapest, Hungary
March 3, 2022 Pais Arena, Jerusalem, Israel (no Juniors at this round)
March 19, 2022 Sachsen Arena, Riesa Germany
March 20, 2022 Sachsen Arena, Riesa Germany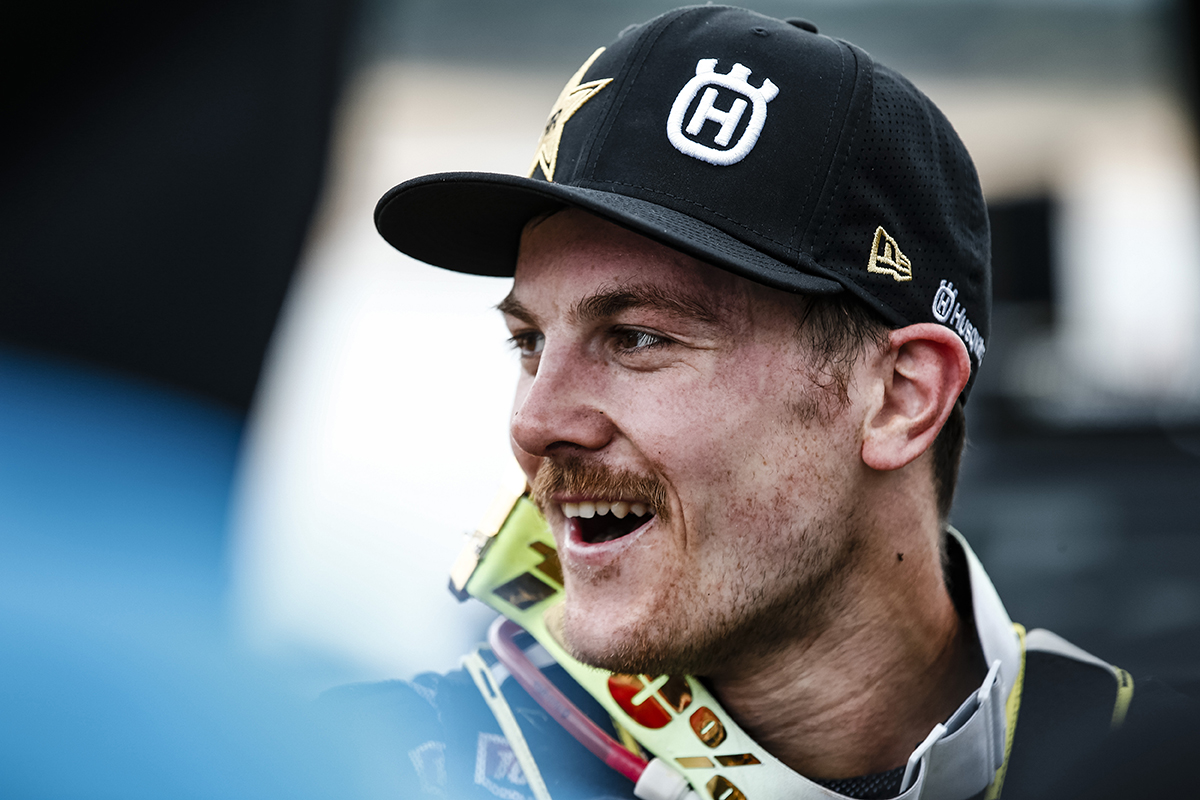 Italian Enduro Championship ("Assoluti" championship):
March 5-6 Arma di Taggia, Liguria
April 10 Cavaglia, Piemonte
April 23-24 Colliano, Campania
May 29 Passignano/Trasimento, Umbria
July 17 Ceva, Piemonte
October 1-2 Castiglion Fiorentino, Toscana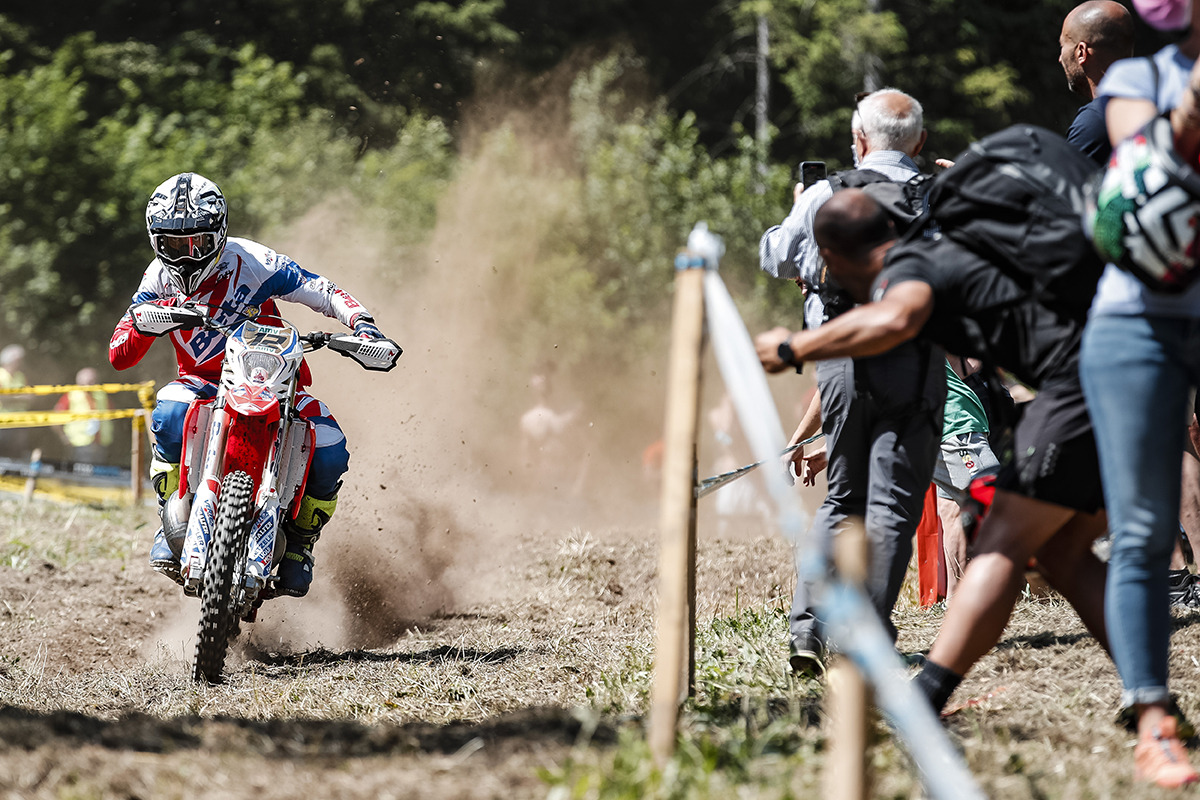 AMA National Enduro Series (NEPG):
February 6 Sumter National, Wedgefield, SC
May 1 Dragons Back National, Arrington, VA
May 15 Lead Belt National, Park Hills, MO
June 12 Cherokee National, Greensboro, GA
July 24 Rattlesnake National, Cross Fork, PA
August 21 Grassman National, Chandlersville, OH
September 18 Loose Moose National, Marquette, MI
October 2 Muddobbers National, Matthews, IN
October 16 Zink Ranch National, Sand Springs, OK
November 6 Gobbler Getter National, Stanton, AL
AMA U.S. Sprint Enduro:
January 22-23 Moree's Paradise, Sellers, SC
February 12 – 13 South of the Border MX, Hamer, SC (ISDE qualifier)
February 26-27 Dreamville MX. Raeford, NC
March 19-20 Boswell Farm, Greensboro, GA
April 2-3 TBA
April 23-24 Track 93, Fairmont, WV
May 28-29 High Voltage, Dilliner, PA
June 18-19 Harleywood, Bristol, VA
AMA EnduroCross:
Rd. 1, Sept. 17: Maverik Center, Salt Lake City, Utah
Rd. 2, Sept 24: First Interstate Bank Center, Redmond, Oregon
Rd. 3, Oct. 1: National Western Events Center, Denver, Colorado
Rd. 4, Oct. 22: Findlay Toyota Center, Prescott Valley, Arizona
Rd. 5, Nov 5: Ford Idaho Center, Boise, Idaho
Rd. 6, Nov. 19, Reno-Sparks Livestock Events Center, Reno, Nevada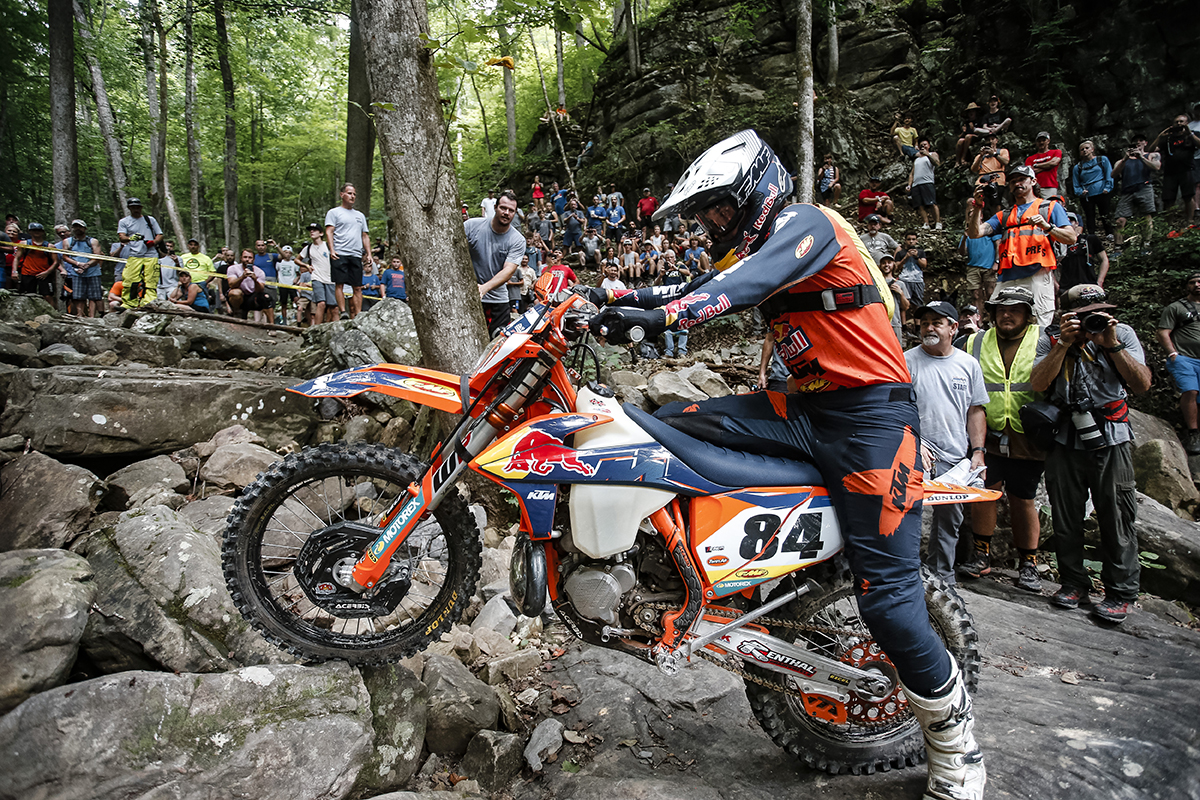 AMA East & West Extreme Enduro Championships:
March 26 Grinding Stone Hard Enduro, Page, AZ
April 23 Meat Grinder Extreme, Ridgecrest, CA
May 1 TBA
May 21-22 Iowan Hard Enduro, Spragueville, IA
May 28-29 Bad Medicine at Fallen Timbers, Little Hocking, OH
June 11 Donner Hard Enduro, Norden, CA
July 2-3 Tough Like Rorr, Tamaqua, CA
July 16-17 Locked and Loaded Enduro, Sugarloaf, PA
August 6-7 Battle of Goats, Taylorsville, NC
British Extreme Enduro Championship:
February 13, Parkwood Off Road Centre, Tong, Bradford
March 27 Cowm Quarry, Rochdale
April 30-May 1 Extreme Ravines, Helmsley
July 16 Hawkstone Park, Shrewsbury
October 2 Parkwood Off Road Centre, Tong, Bradford
British Enduro Championship:
April 10-11 Xmoor TT, Exmoor
May 28-29 Dirtbike Action, Helmsley?
September 10-11 Hampshire Enduro, Witley
September 24-25 Natterjack Enduro, Bordon,
British Sprint Enduro Championship:
April 2-3 Fat Cat Moto Park, Doncaster
April 23-24 Rogers Hill Raceway, Nr Dorchester
May 21-22 TBA
June 11-12 TBA
August 20-21 Greenhall Farm, Nr Oswestry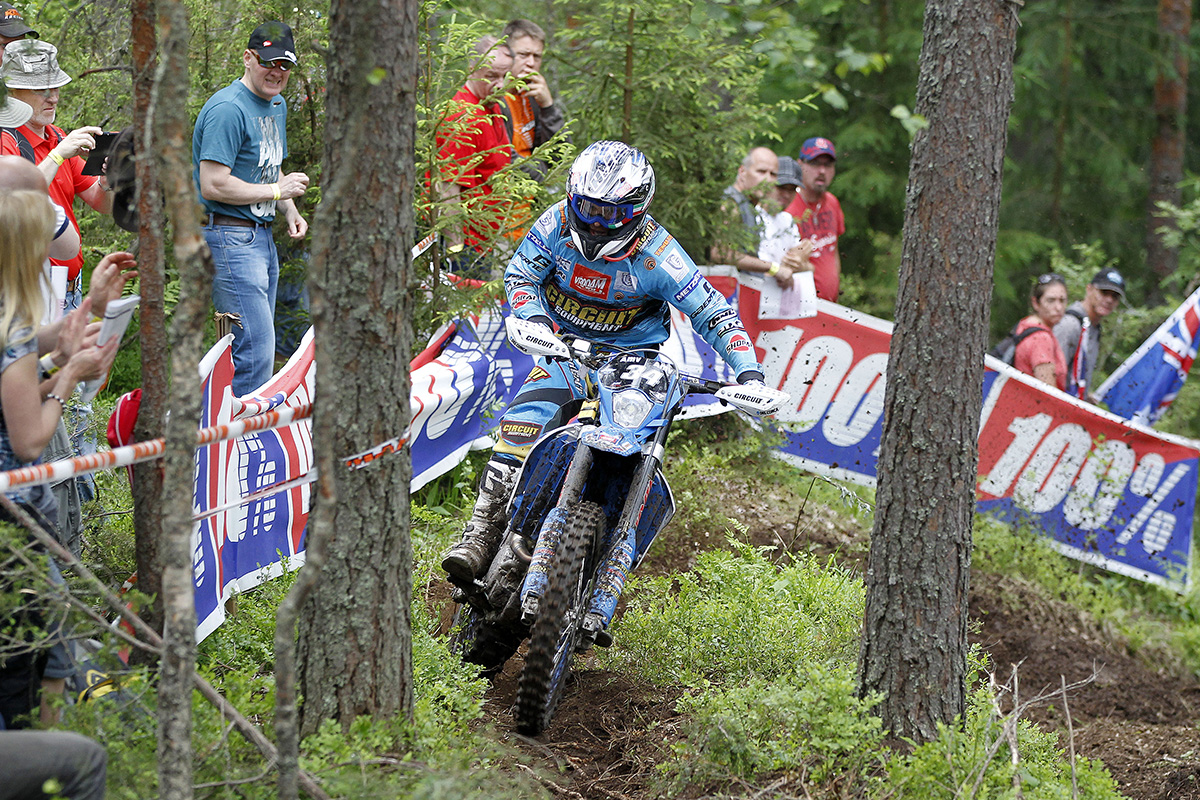 European Enduro Championship:
March 19-20 Pietramontecorvino, Italy
April 2-3 Tamasi, Hungary
July 23-24 Sipoo, Finland
October 28-30 Waltersdorf/Rudersdorf, Germany
European Vintage Enduro Championship:
May 227-28 Le Mayet de Montagne, France
September 4 Costa Volpino, Italy
October 23 Kempencih, Germany
Australian Off Road Championship (AORC):
March 19-20 Cherrabah, QLD
April 8-9 Mackay, QLD
July 16-17 Kyogle, NSW
August 6-7 Nowra, NSW
September 17-18 Kingston SE, SA
October 8-9 Wynyard, Tasmania
Tatts Finke Desert Race June 10-13, Alice Springs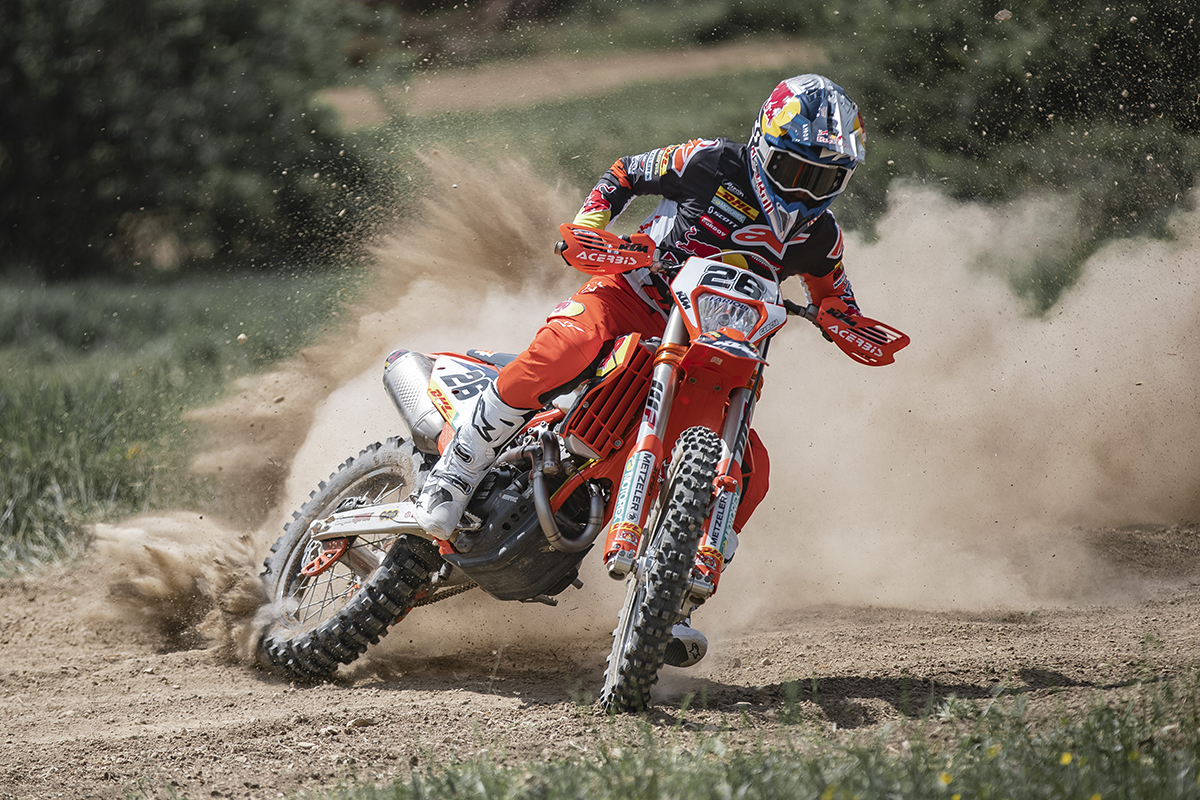 Spanish Enduro Championship:
April 2-3 Puerto Lumbreras, Murcia
June 11-12 Infiesto, Asturias
September 16-18 Irañeta, Navarra
October 1-2 Olvan, Barcelona
TBA Santiago de Compostela, A Coruña
Spanish Hard Enduro Championship:
January 29-30 La Clua, Lleida
February 19-20 Cantoria, Almería
March 19-20 La Pesquera, Cuenca
October 22-23 Oviedo, Asturias
November 5-6 Almedina, Ciudad Real
French Enduro Championship:
April 16-17 Le Luc en Provence
May 28-29 Privas
June 18-19 Sy Jean D'Angely
July 9-10 Boussac
September 24-25 Broiude
Swedish Enduro Championship:
April 23 Tibro
May 28-29 Vimmerby
June 11 Osthammars
September 17-18 Toreboda
September 24 Gota
Finnish Enduro Championship:
February 5 Tuuliruusu Snow Enduro
March 19-20 85 Päijänteen Ympäriajo (infamous Lake Päijänne 2 Day race)
May 14 Hyvinkää
June 11 Oulu
July 23-24 Sipoo (European Enduro Championship round)
Romanian Hard Enduro Championship:
April 29 - May 1 Arsenal Hard Enduro
May 4-7 EnduroPanorama
May 20-22 X-CAPE Hard Enduro
June 24-26 Hard Enduro Piatra Craiului
July 15-17 Ditrocks Hard Enduro
August 2-4 Hard Enduro Tg. Neamt
August 26-28 Hard Enduro Poiana Rusca
September 9-11 Hard Enduro Alba Iulia
October 06-09 Golden Mountain Enduro
Australian Hard Enduro Championship (Grassroots Enduro):
April 2-3 Kosciuszko Killer, VIC
May 14-15 Tenterfield Terror, NSW
June 25-26 TBA
August 13-14 Hill Storm, NSW
September 24-25 Insane Ride, TAS
German Hard Enduro Series:
May 5 Heaven or Hell Extremenduro, Crimmitschau
May 28 Weinberg Extreme Enduro, Hamma
July 2 Granit Scramble, Gefrees
July 16 Hardenduro im Hexenkessel, Reisersberg
September 4 Melz Exdrähm, Meltewitz
October 1 Reetzer Hardenduro Reetz
German Enduro Championship:
March 5 Tucheim
March 27 Dahlen
September 17 Rehna
October 1-2 Burg
October 9 Streitberg
October 23 Kempenich (nur DEC)
October 29-30 Rüdersdorf (nur DEM)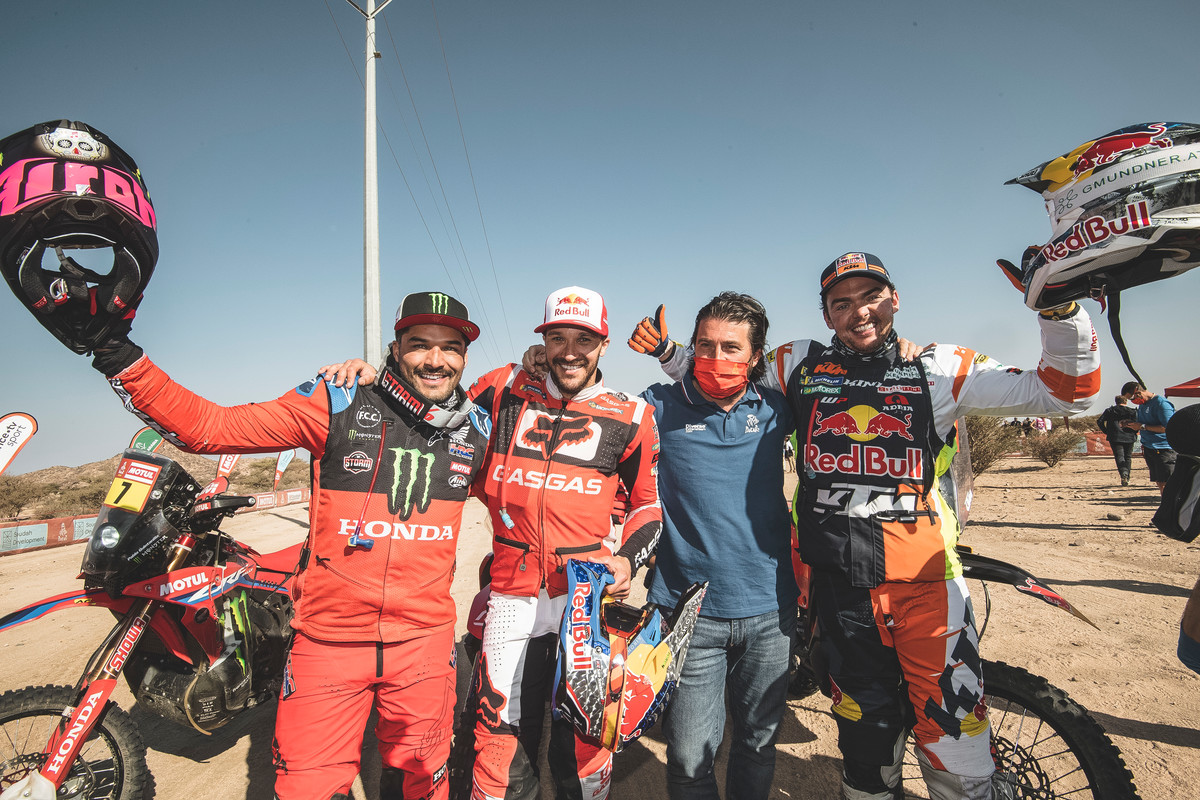 FIM Rally-Raid World Championship:
January 1-14, Dakar Rally, Saudi Arabia
March 4-10 Abu Dhabi Desert Challenge
April 26-30 Rally Kazakhstan
June 6-12 Andalucia Rally, Spain
October 6-12 Rallye du Maroc, Morocco
www.worldrallyraidchampionship.com
Other major race events:
Alestrem Extreme Enduro, Ales, France January 22-23 www.24mx-alestrem.com
Bassella Race 1, Bassella, Spain, February 11-13 www.bassella.com
Enduropale de Touquet Pas-de-Calais, France, February 25-27 www.enduropaledutouquet.fr
Extreme XL Lagares, Porto, Portugal, May 6-8 www.extremelagares.com
The Tough 100, Berwyn Leisure Park near Llanarmon, North Wales, June 25-26 www.worevents.com
Edgeberg Extreme, Kilburn, Yorkshire June 25 www.edgeoffroad.events
Sea-to-Sky Extreme Enduro, Kemur, Turkey, October 19-22 www.seatosky.com.tr
Gotland Grand National, Gotland, Sweden, October 28-29 www.gotlandgrandnational.se
Africa Eco Race, Morocco to Senegal, October 15-30 www.theracetodakar.com
Have we missed a major international race? Get in touch at the email address below.
Photo Credit: Future7Media + Rally Zone