Alpinestars launches new 2021 SM5 helmet
The Alpinestars 2021 Motocross Protection Collection has been designed with the utmost attention to materials technology, maximum airflow and ultimate protection and performance.
Engineered to protect riders, the new 2021 line expands the range with the addition of two important products: the SM5 helmet and the Tech 10 Supervented boot, bringing leading ventilation technology to both the helmet and the boot. The Tech 10 Supervented is pioneering the way for improving performance and rider comfort by dissipating heat significantly in the boot through increased airflow across the entire bottom of the foot.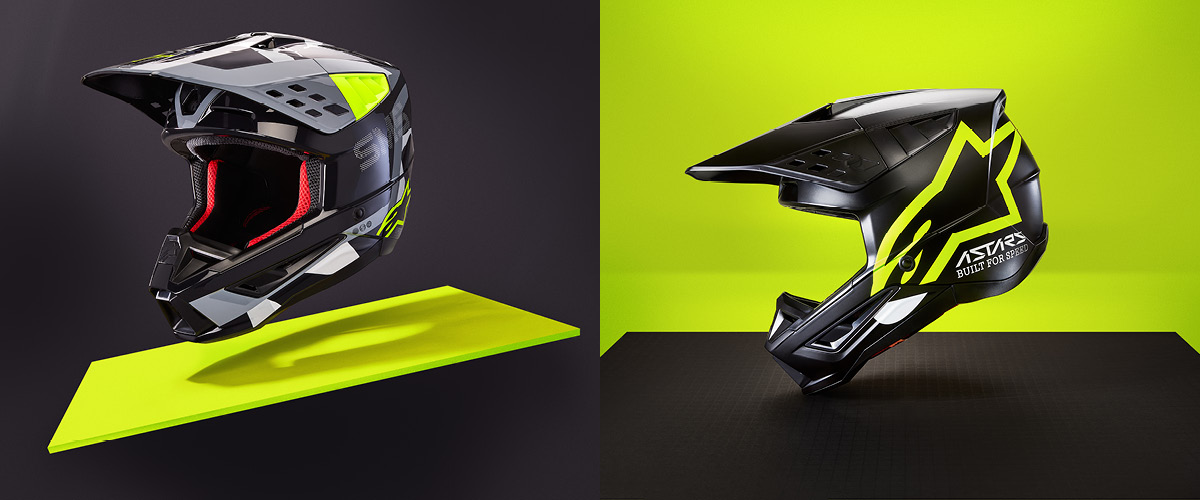 The all-new SM5 helmet is the result of more than five years of intensive study, development and testing. The Alpinestars' helmet development team scrutinized every possible aspect to engineer a helmet that is safe and thoughtfully designed to deliver optimal protection and comfort.
The result is the SM5, a lightweight helmet that features a HIPRO High Impact Polymer Parametric Shell incorporating a special polymer blend enhanced by varying degrees of thickness and engineered to deliver the optimal combination of impact protection and light weight.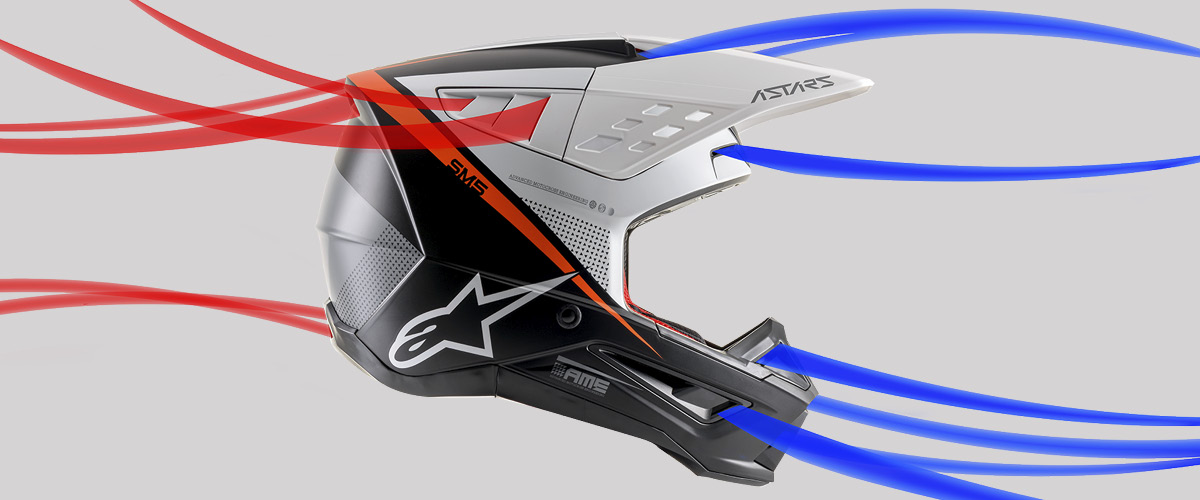 The 5 Density EPS liner ensures the correct density in the correct area for enhanced impact absorption. Other key design features include: 1) Integrated Collarbone Protection providing an engineered raised area with padding to effectively reduce the forces transmitted to the collarbone, 2) Patented Visor Release system ensuring the visor is released with the correct pre-determined amount of force, irrespective of the angle of impact, 3) Oblique Impact Protection where both inner and outer surfaces have been engineered to minimize effects of oblique impact, 4) Ultra-Ventilated Design with the visor directing air into ports for enhanced airflow, and 5) Emergency Release System permitting the safe and easy removal of the cheek pads while the helmet is still on.
ABOUT ALPINESTARS
Alpinestars was established in 1963 and is the world-leading manufacturer of professional racing products, motorcycling airbag protection, high-performance apparel and technical footwear. Alpinestars understands that the best design and research is achieved under extreme conditions. Its involvement in Formula 1, NASCAR, AMA and World Motocross and MotoGP has led to the creation of the most advanced technical equipment for the racing world's top athletes.