Africa Eco Race: Plans for 2021 include BMW GS Raid Class
2021 Africa Eco Race organisers are steaming ahead with route planning ahead of January 2-17 race dates – new GS Raid class added for BMW Adventure bikes...
Despite being confined to working from home, the organisers of the Africa Eco Rally are very much on the ball and looking forward to the 13th edition in January 2021.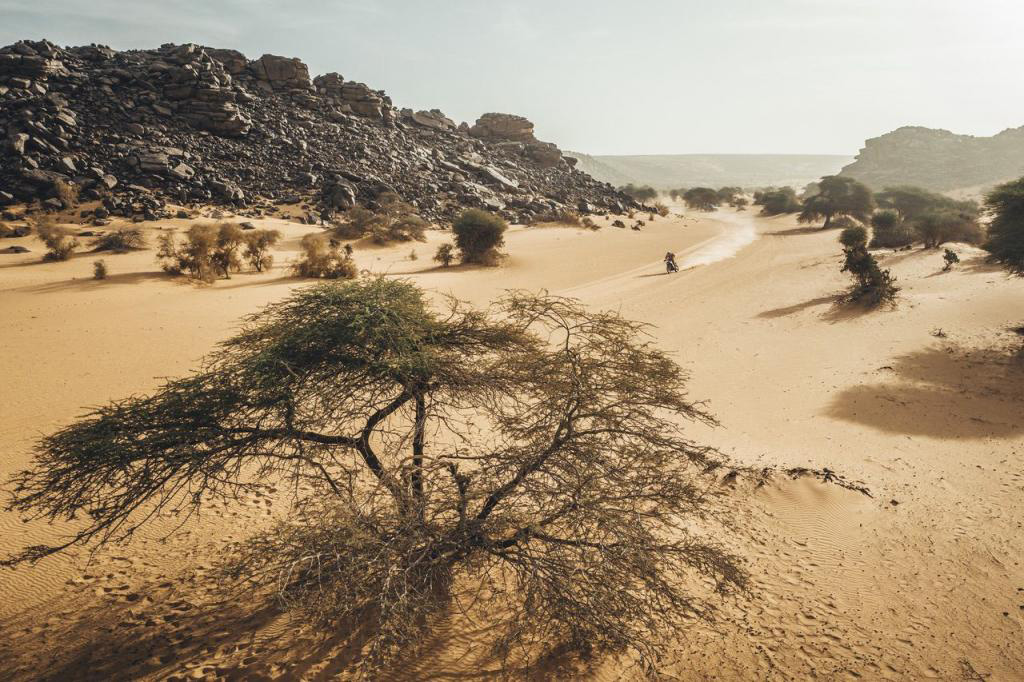 The growth of non-competitive classes at certain rallies in recent years has proved popular with the Adventure bike following. They are a great way to experience a real rally on a big bike without the competition.
For 2021 Africa Eco race will feature an additional Africa Raid GS option for BMW owners. Africa Raid GS will ride set routes, follow the rally, plus eat and sleep in the bivouacs with world-known adventurers Jean Louis Schlesser et René Metge.
2021 race planning
"Our focus will be set on the route of the assistance" say the organisers who "are planning to have two loops in Mauritania" for the main race programme. The loop system has several advantages: fewer kilometres means less fuel costs and this helps to preserve vehicles as well as the people.
Check out the best of 2020 highlights video
https://www.youtube.com/watch?v=xezmMm1cBjg&feature=emb_logo
Explaining how they are currently operating, the recce team says they are working using satellite technology and geolocation for the 2021 route, "everything will be finalized later on the ground."
In terms of the 2021 route, they say it will be a mix of the best stages from the past 12 editions. As always, the emphasis will be on navigation as well as minimum liaison for a maximum of special stages through Morocco, Mauritania and Senegal.
Classes remain the same for 2021 with main FIM categories for bikes split by capacity, rider age, male/female, bike type, Malle Moto plus the Raid class for non-competitive bikes competing the course. A new 'raid' class for BMW GS riders wanting to join in will also form part of the 2021 race.
2021 Africa Eco Race schedule
November 15, 2020 – entries close
January 1/2, 2021 – administrative and technical checks at Menton Parc Fermé, Monaco
January 2, 2021 – official Start of the Africa Eco Race in Monaco plus boarding of the rally caravan on the boat to Morocco
January 5, 2021 – Arrival of the boat in Morocco followed by:
5 stages in Morocco
1 rest day in Dakhla, Morocco
6 stages in Mauritania
1 stage in Senegal
January 17th, 2021 – Finish at Lac Rose, Senegal with award ceremony on the podium
More information: AfricaEcoRace.com
Photo Credit: Africa Eco Race