Baja Rally 2020 routes & new enduro class announced
2020 Baja Rally set for September 28-October 3 dates with three classes including a new Enduro Comp class which will run without GPS or roadbook across the infamous Baja California peninsula...
The Baja Rally will enter its eighth competitive year this September 28 – October 3 with new focus on Cataviña desert and thet iconic town of Ensenada playing host to the start and finish of the desert race.
2020 Baja Rally details in a nutshell
896km service route
Cataviña desert in the spotlight with three bivouac nights
San Felipe on the map for final stages
New Enduro Comp category
Hotel-hold policy guaranteed for entrants
100% refund policy remains in force
Three main motorcycle classes feature in this year's Baja Rally (not to be confused with the Baja 1000 by the way) with categories within each for different machine types, capacity and rider age. That includes the Rally Raid main class, Enduro Comp which races the rally stages without roadbook or GPS and the Safari Venture class which follows the rally in non-competitive adventure tour format.
The new Enduro Comp class is, organisers say, designed to help riders stay focused on the terrain and worry less about Roadbook or GPS tracks. The Enduro class will follow on behind the Rally Raid class on timed, off-road stages and racing the same routes. ​
2020 Baja Rally route plan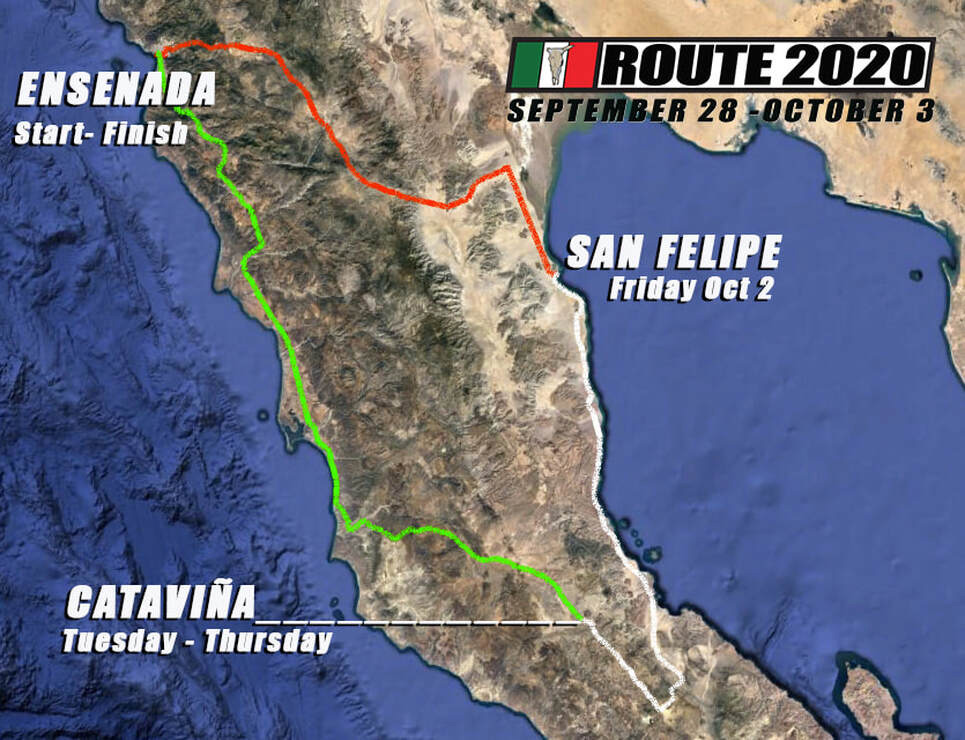 More information and entries: BajaRallyMoto.com