AMPED Electric kids balance bikes
AMPED and Dualways have joined forces to offer on sale the recently launched Amped A16 and established A10 model electric kids balance bikes.
The Amped A16 electric balance bike features a fully-integrated rear hub motor, delivering instant power with no noise. Aimed at riders of five years and over, the A16 presents a low-cost and safe method for youngsters to learn to ride a powered machine. This bigger machine has a choice of two-speed settings; Eco and Boost. In Eco, the A16 is limited to 7.5mph, while on Boost it can reach a speed of up to 12.5mph. The A16 features a rear disc brake for efficient stopping power and an easily removable 18V, 5.2Ah lithium-ion battery.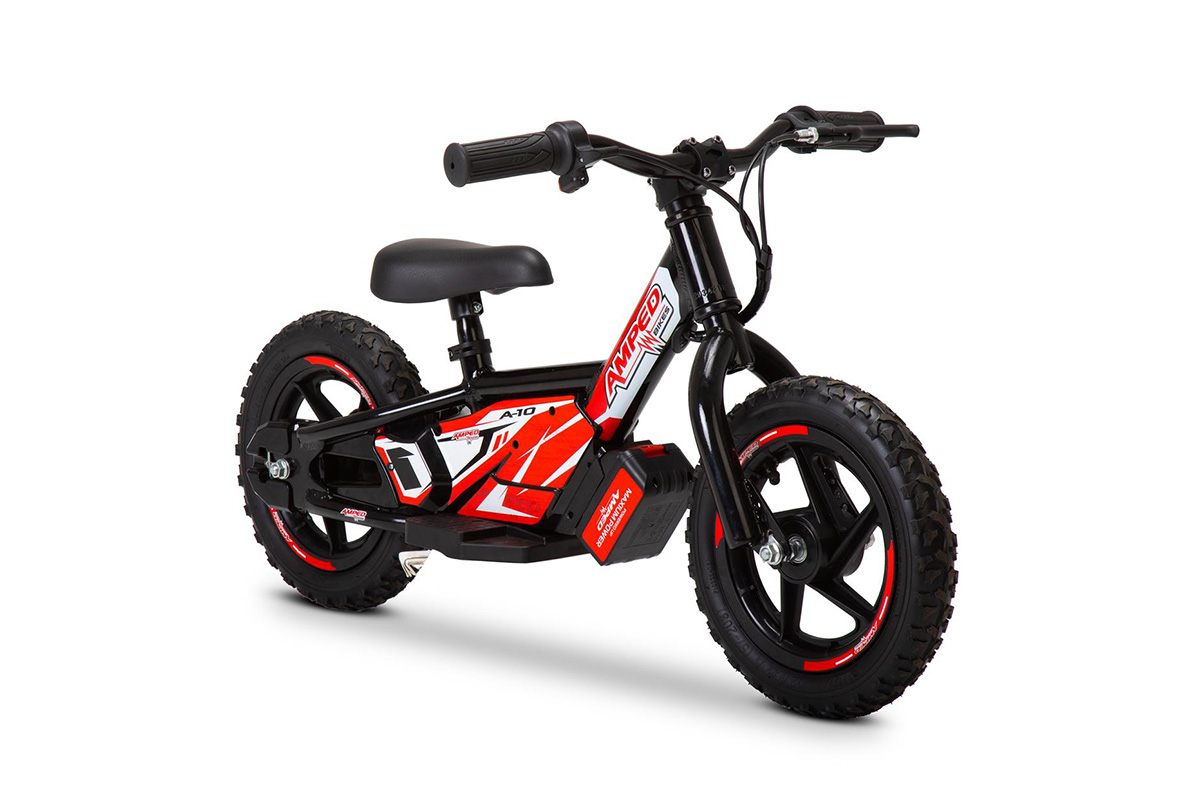 The smaller A10 model, available in a range of colours, provides an uncomplicated introduction to the skills of throttle control and balance. It uses a 100W motor, powered by a 18V IBV Lithium battery, and is capable of a top speed of around 8-10mph. The pace of the A10 is around the same as that of a fast walk, so is easily manageable for supervising parents, and is confidence-inspiring for the young rider. The A10 weighs in at just 8.6kg with a junior-friendly seat height of 400mm.
Colours:
A16 - black, blue and red.
A10 - red, blue, green, pink and black.
Cost:
A16 model - £399.00
A10 - £349.99
More information: www.dualways.com