FIM 2020 E-Bike enduro world cup dates in autumn – Is it enduro?
FIM announces 2020 E-Bike Enduro World Cup and EX-Bike World Cup calendar dates – second 'season' of races for electric off-road powered bikes is set for Autumn but we're left wondering when the real electric enduro race series are going to happen...
The FIM is pushing on with the E-Bike Enduro World Cup, introduced in 2019, to promote electric off-road racing on the world stage. Two race weekends in 2020 will visit Lac de l'Eau d'Heure, Belgium on November 8 plus a further date yet to be announced in Charade, France.

E-Bike Enduro World Cup categories are Enduro1 (E1) for bikes equipped with a motor with a maximum continuous rated power of 250W and whose assistance does not exceed 25km/h. There's also weight range between 18kg minimum and 26kg maximum.

Enduro2 (E2) meanwhile is for bikes equipped with a motor and a maximum rated continuous power of 500W and which can exceed 25km/h, but does not exceed 45km/h. This class has a higher upper weight limit of 32kg.
Due to the ongoing restrictions in Germany a previously planned E-Bike Enduro World Cup on June 21 in Alfsee is cancelled.

Meanwhile in motocross, the FIM EX-Bike World Cup October is scheduled for October 18 at the Two-Off Circuit, Boves/Cuneo, Italy. The EX-Bike World Cup features four classes including World Cup and Proto World Cup with separate classes for women as well. Categories are similar to the Enduro classes above.
Major manufacturers have the real bikes
What do we think about E-bike Enduro? The jury is still out. There's no question E-Bikes are awesome to ride and the technology is romping ahead faster than motorcycle development. It's not the future, it is the now.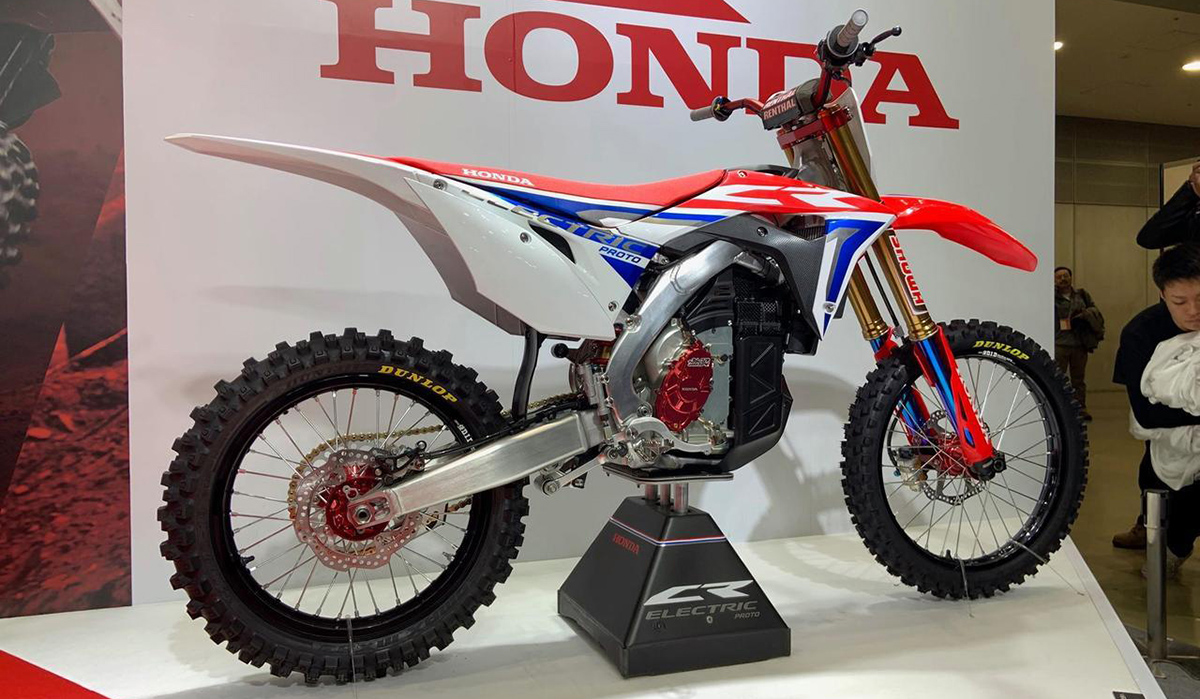 But is it Enduro as we know it? Not while they have peddles rather than footrests. We continue to wonder why are the FIM promoting this MTB sport rather than pushing electric motorcycle development. At present the direction is too far towards pedal power and therefore is not the same – no matter how good some of the bikes are.
The technology exists for proper e-powered motorcycles off-road. KTM could do it if they wanted to, Yamaha has proven technology, Honda has already showcased an electric CRF MX bike and of course the beleaguered Alta Motors proved bikes could work in different race formats including EnduroCross and Erzbergrodeo before they went under.
https://www.instagram.com/p/B2lmZ5FIcs_/
SuperEnduro and EnduroCross would seem to us a natural arena for 'real' electric powered, off-road motorcycle racing as a first official step. Short race formats and zero emissions indoors make sense and it would be more realistic in maintaining the distinction between footpegs and peddles.
Photo Credit: Good-Shoot.com/Reygondeau + EnduroJ