New Galfer brake discs and pads for Adventure bikes
GALFER have a new line-up of braking component products available for a wide range of Adventure, Trail and Maxi Enduro motorcycles.
GALFER's trademark "Disc Wave" brake discs are now available for most major adventure bike on the market and are designed for riders who alternate between normal road use and a more 'spirited' riding riding on all types of off-road terrain.
GALFER "Wave" features
The main feature is the "Wave" brake rotor surface which improves air circulation (cooling), has a weight reduction of 15-25% compared to round discs and increases grip capacity (bite), thus improving braking features and performance.
Furthermore, these discs differ aesthetically from traditional round OEM discs. GALFER offers floating Disc Wave discs for the front wheels and fixed Disc Wave discs for the rear for most trail bike models on the market.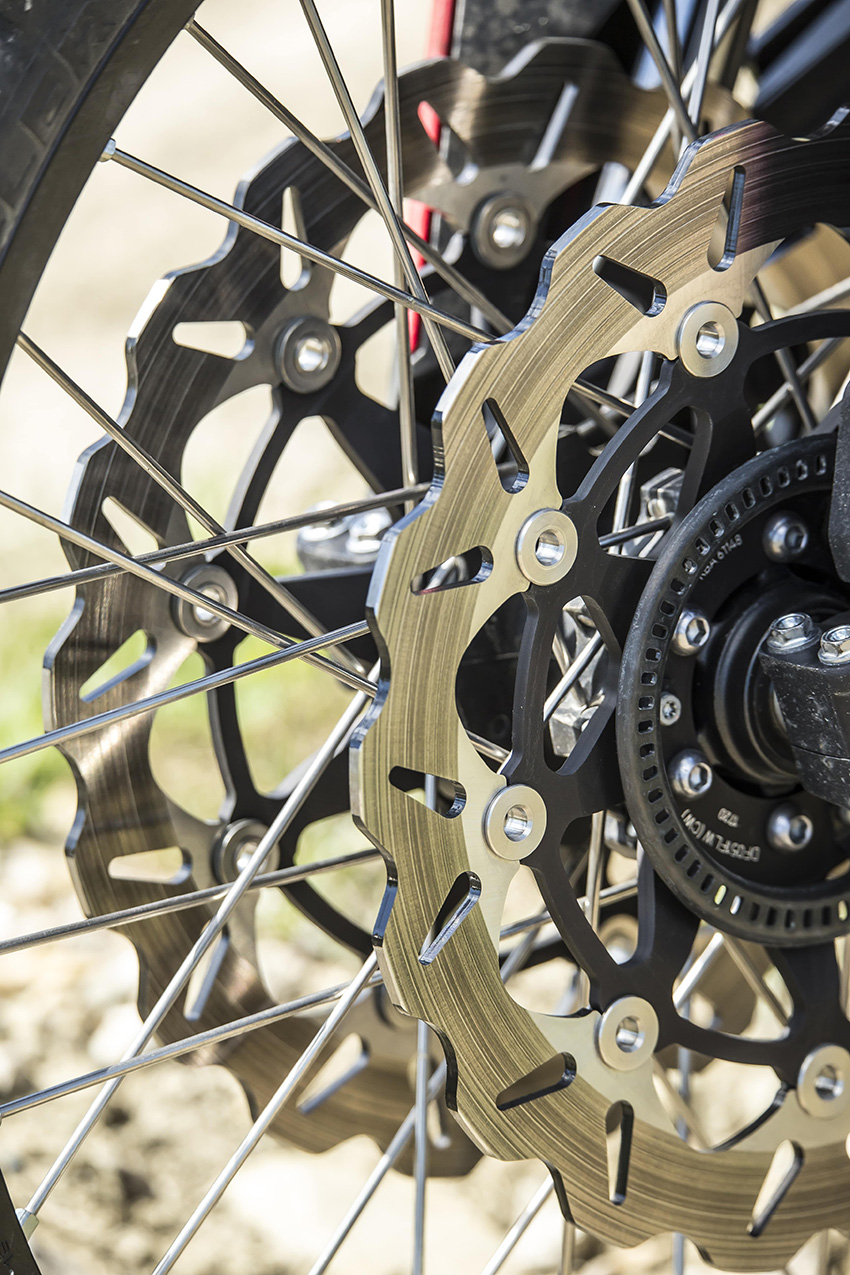 These "Disc Wave®" discs were conceived, developed and patented by GALFER in the 1990s and are still in use today thanks to their continually evolving designs. They are manufactured with a single design line using materials of the highest quality, providing performance of the utmost excellence. It should also be noted that the "Disc Wave®" disc has German TÜV KBA type approval (No. 61147 - 61148).
Disc Wave discs are developed and tested to work best with GALFER brake pads, combining highly effective performance consistency, even under extreme conditions of use, with reduced weight.
Matching quality and performance
GALFER rightly say the correct combination of quality brake pads and discs is essential for the optimal functioning of any braking system and maximum performance in terms of reliability and riding experience.
This is why they also offer a range of pads made in a wide variety of compounds for perfect tailoring of performance, comfort and durability for all types of motorbikes and models.
GALFER has recently launched a new Racing G1396R and G1375R sintered high-quality range on the market for high-powered Trail and Maxi Enduro motorbikes.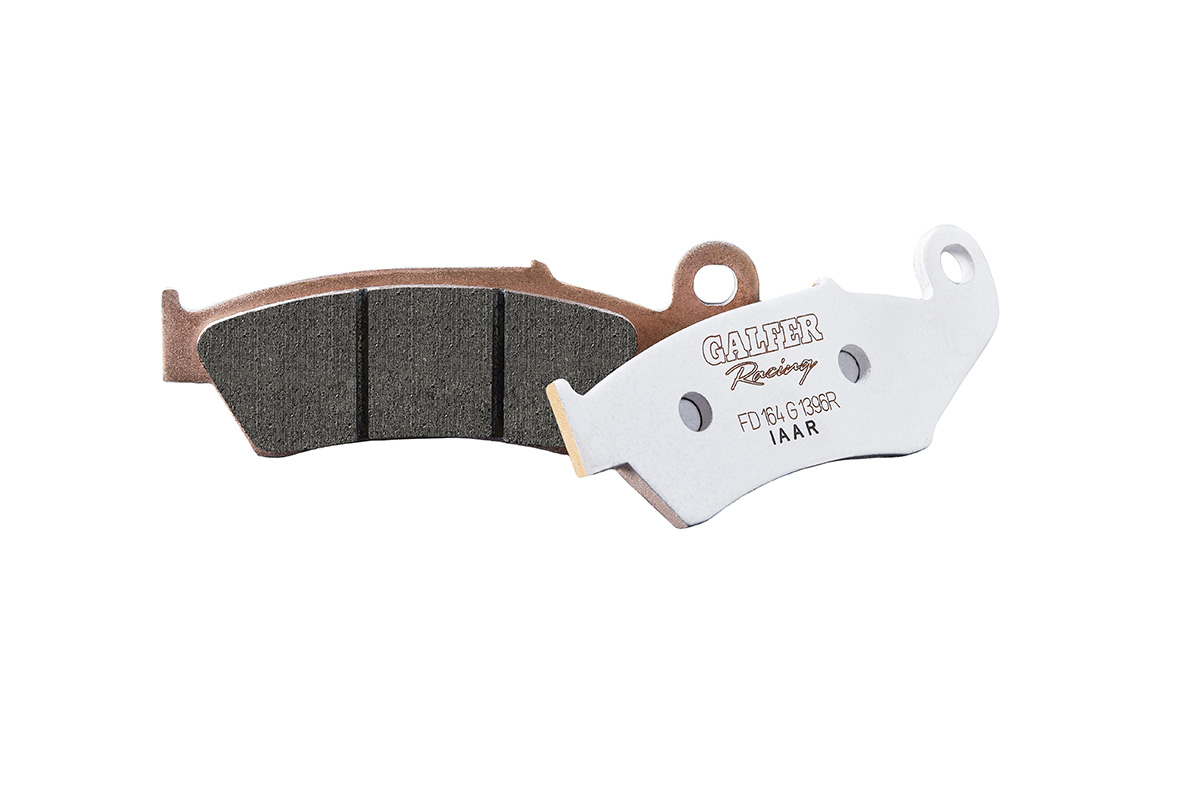 Characterised by their powerful, progressive and adjustable braking, their versatility in dry and wet conditions, their quiet operation and the fact that they work at lower temperatures as a result of their ceramic backing plate.
GALFER employ a roughening treatment on the brake pads which means they only need a very short running-in period, which helps them to align quickly with the disc, avoiding possible initial crystallisation problems.
The brake pads have the certification ECE R-90 for all its compounds.
GALFER also manufactures metal brake hoses made to measure for different models and recommends the combined use of its products for maximum efficiency and performance.
The range of braking products are available for most major manufacturers on the market including Honda Africa Twins, KTM Adventure models, BMW GS, Yamaha Tracer and Tenere, Suzuki V-Strom, Triumph Tiger and Ducati Multistrada.
Cost:
Floating Disc Wave discs (CW-FLW) from €175 to €210
Fixed Disc Wave discs (W) from €110 to €149
Sintered Racing brake pads (G1396R-G1375R) from €43 to €64
More information: www.galfermoto.com