Ride Engineering new reversive axle blocks for Yamaha WR models
Ride Engineering has launched new reversible axle blocks for Yamaha WR, YZ and YZF models to improve chain adjustability – there's also a lower price on their wave front discs and full kits.
American brand Ride Engineering presents the new reversible axle blocks for the Yamaha WR and YZ bikes which make adjusting your chain to the perfect tension a much easier job thanks to their reversible positions and precision laser lines for easier wheel alignment with the swingarm marks.
The new reversible axle blocks improve chain adjustability from gearing changes and wear (chain stretch). Each block has two positions depending on which way they are placed in the swingarm (12.5 or 3.5mm longer than stock). They are precision machined to reduce rocking for more accurate chain alignment. Each block is wider than stock to easily align the precision laser lines with the swingarm marks. Getting the rear wheel square is a snap even for riders wearing glasses. MSRP is $54.95 per set and available in red or blue.
New Lower Price on Wave Rotors & Full Kits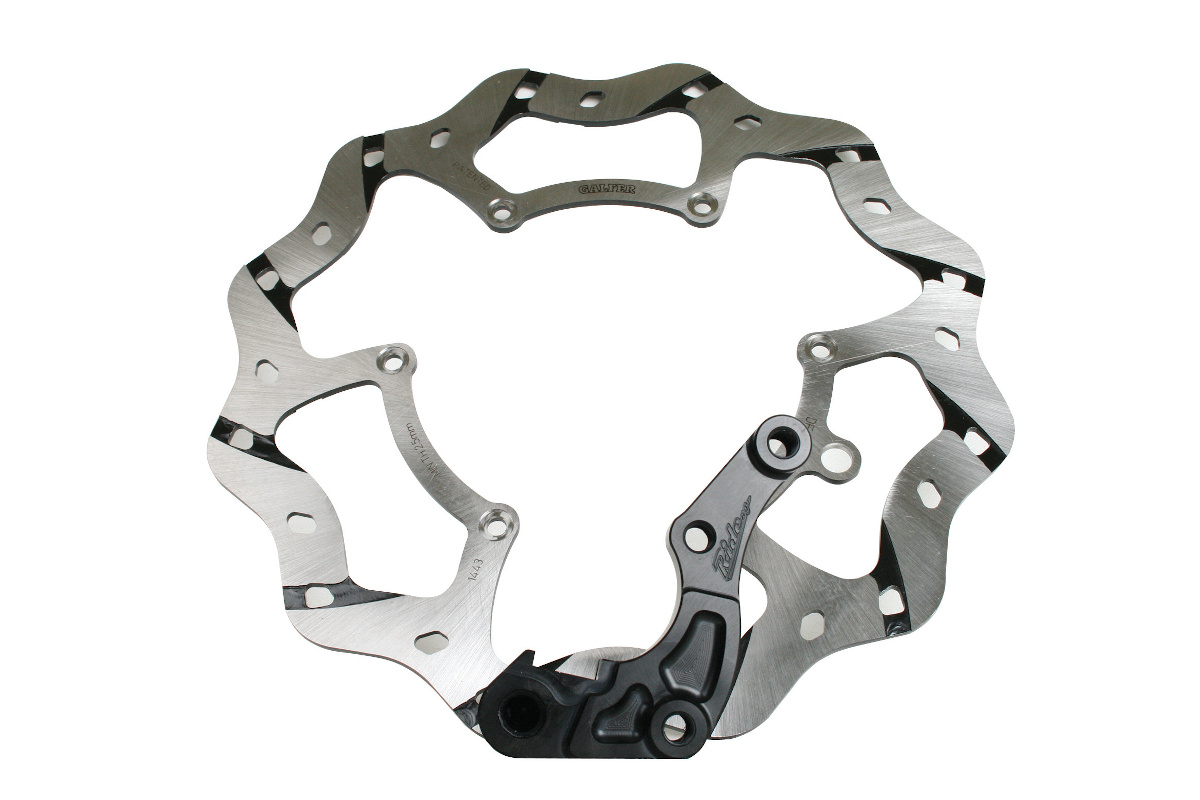 The 270mm Wave Rotors are made by Galfer exclusively for Ride Eng. and are now priced at $150 making them a great replacement for late model YZs, YZFs, RMZs and KXFs. If you're riding a KTM, Husky or CRF, you can upgrade from your stock 260mm brake by adding one of our precision machined billet hanger brackets (complete kit $209.95). The special grade stainless/iron alloy material that is used for these high-end rotors is imported from Japan, manufactured in Spain, then imported to the US. They are a favorite among the top-level motocross teams like Rocky Mt/ATV KTM and JGR Suzuki. This non-floating wave rotor is made to last, is very lightweight (1lb 1oz) and offers excellent stopping power. Ride Eng. hanger brackets are made in the USA and designed to keep your caliper perfectly aligned with the rotor.
More information: Ride-Engineering.com