Bikes of the 2018 Dakar Rally
The Dakar Rally is the toughest motorsport race on the planet. Two weeks of competition covering a gruelling 9,000 kilometres across South America requires machinery that can go the distance, here's a look at the bikes that will roll off the start line in Lima, Peru on Saturday…

Red Bull KTM Factory Racing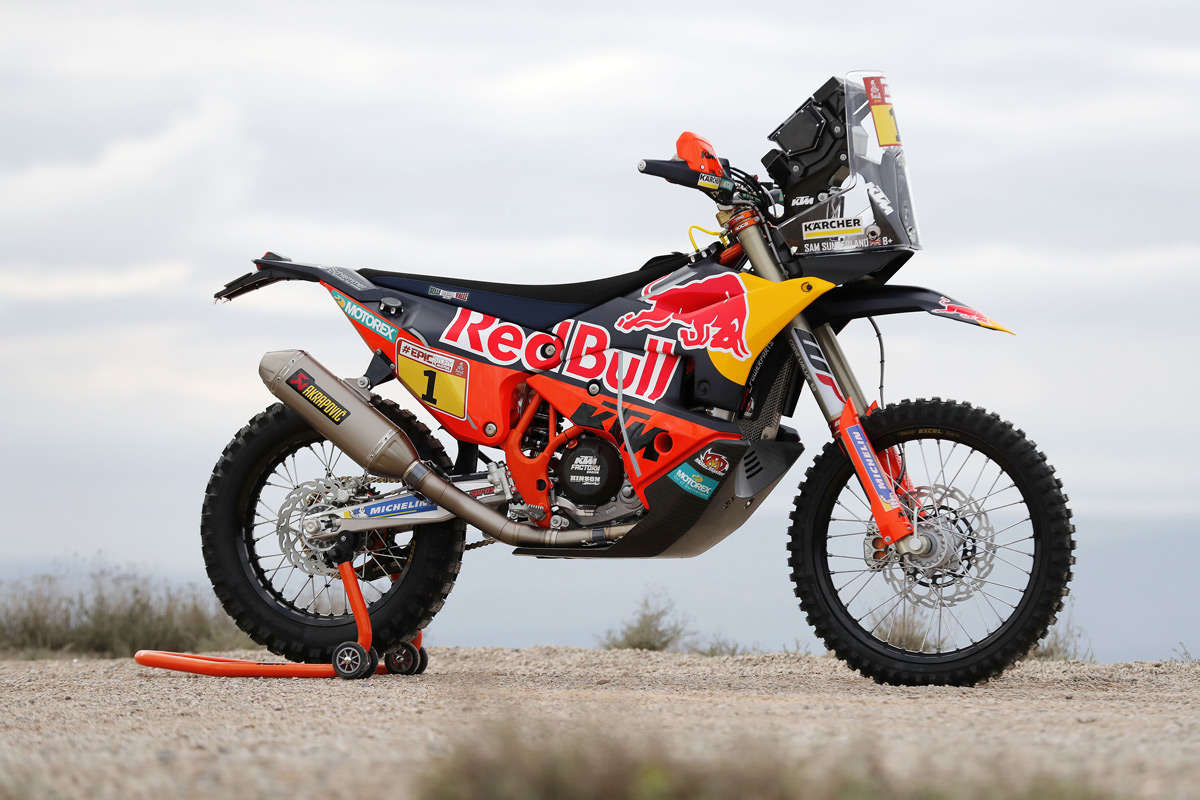 This is KTM's new rally weapon for Dakar 2018, which they hope will deliver their 17th consecutive victory in the race.
Following two years of development it's most certainly a visual step forward in the evolution of rally bikes, with the new 450 Rally looking sleeker, slimmer and trimmer than its predecessor. It looks closer to an enduro bike than we've seen before.
Under that new bodywork features an all-new engine with higher peak performance balanced by a new engine management system with a better throttle body to improve response. It's also rocking a hefty set of 52mm Cone Valve forks up front.
KTM field Sam Sunderland, Matthias Walkner, Toby Price and Antoine Meo.
Team HRC Honda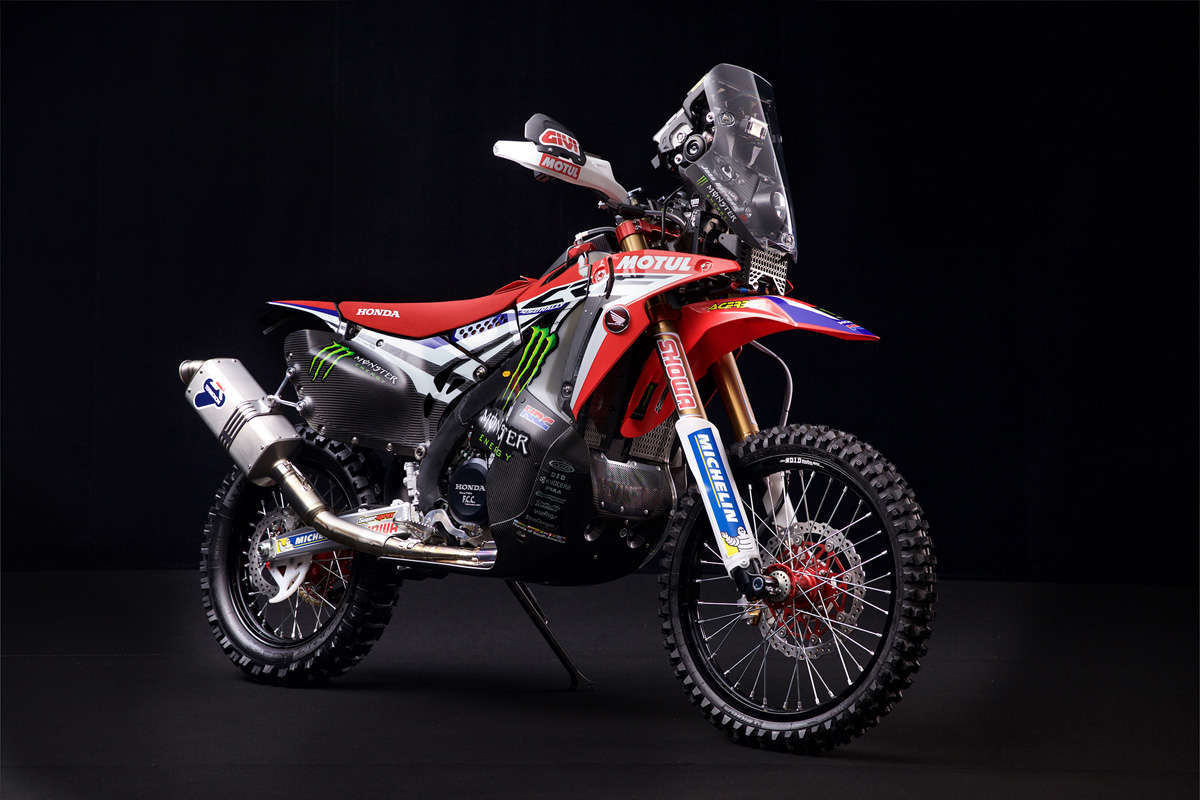 The biggest threat to KTM's Dakar crown, Team HRC return to the Dakar Rally with the latest version of the stage-winning Rally bike.
In 2013, the participation of Team HRC with their prototype based on a commercial competition enduro model generated valuable information on key areas such as engine power, aerodynamic performance, durability and maintenance requirements, which was used as a basis for the design of new CRF450 RALLY.
For 2015, the Rally bike was updated with some new technologic additions, maintaining the fuel injection system PGM-FI which has proven effective even under severe environmental conditions and highly variable as exist in Dakar.
For 2018 the bike is a further update to the 2017 and 2016 machine which led the Dakar Rally, and proudly wears the Monster claw.
They field a five-man crew of Joan Barreda, Kevin Benavides, Ricky Brabec, Michael Metge and Paulo Goncalves.
Yamalube Yamaha Official Rally Team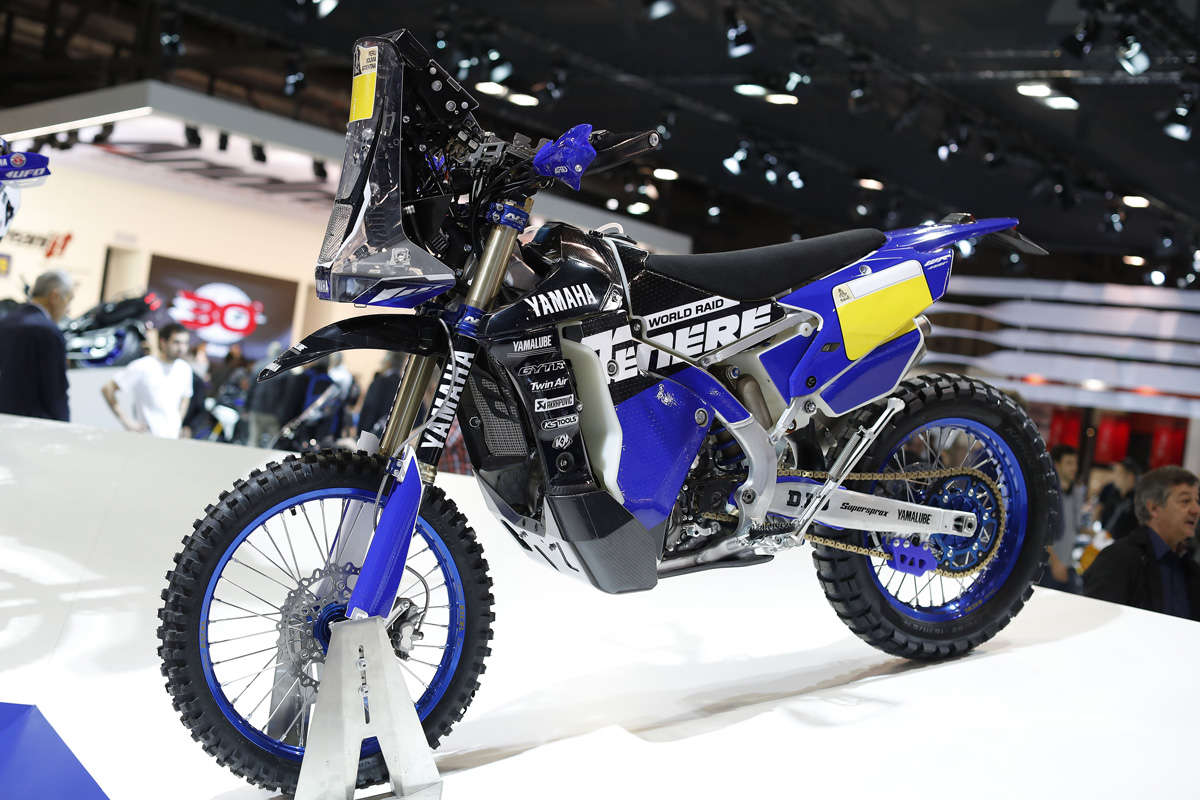 The Yamalube Yamaha Official Rally Team consist of Adrien Van Beveren, Xavier de Soultrait, Franco Caimi and Rodney Faggotter and will compete on what is essentially a heavily modified WR450F.
It's pretty much the closest top-level "enduro bike" in the race that you could potentially build yourself.
KTM Rally Factory Racing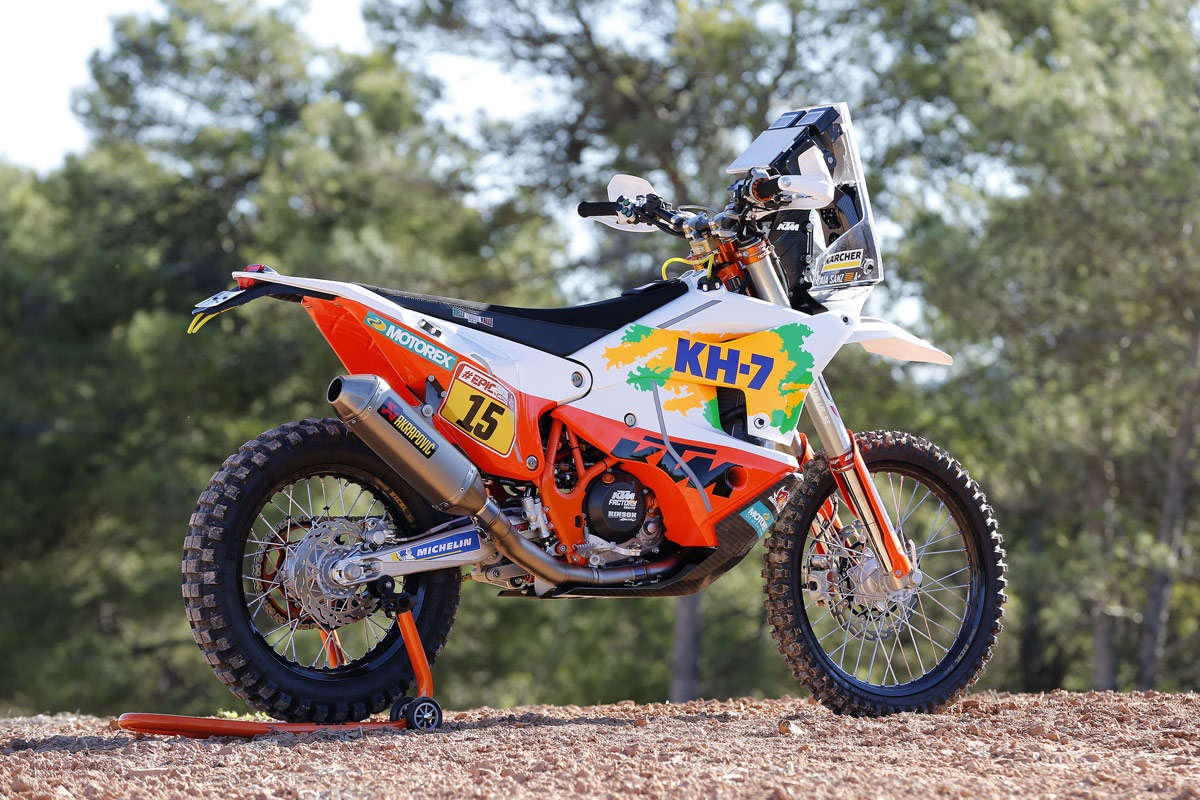 We're unashamedly big Laia Sanz fans and naturally can't wait to see how the Queen of Rally gets on in the Dakar this January.
She's armed with KTM's new 450 Rally bike and joined under the KTM Rally Factory Racing "satellite" awning with Luica Benavides as opposed to the official Red Bull KTM awning. Essentially it's really only the colour scheme that's anyway different in machinery levels.
Team HIMOINSA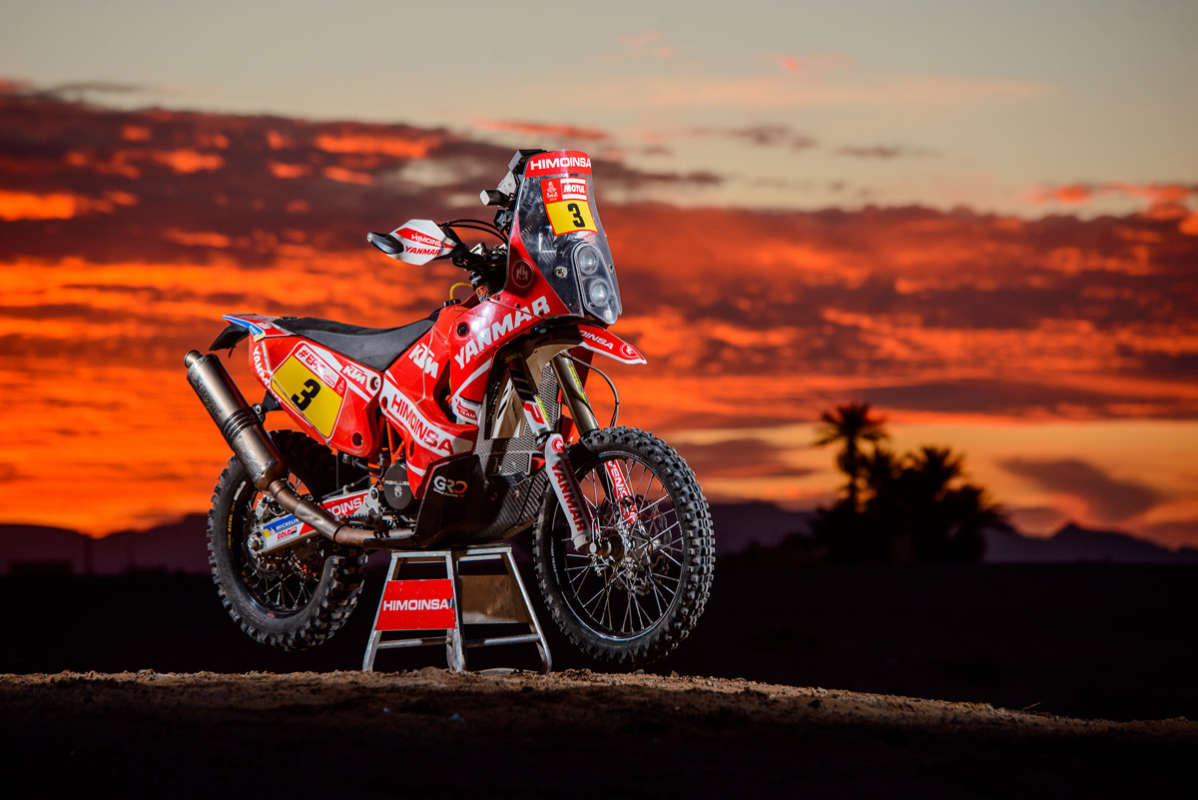 Regard Team HIMOINSA as the leading privateer teams in Dakar. Their rider Gerard Farres ended 2017 on the podium in third so they are not to be counted out.
They've also got Ivan Cervantes under their Spanish awning too, with all riders on KTM 450 Rally machinery.
Rockstar Energy Husqvarna Factory Racing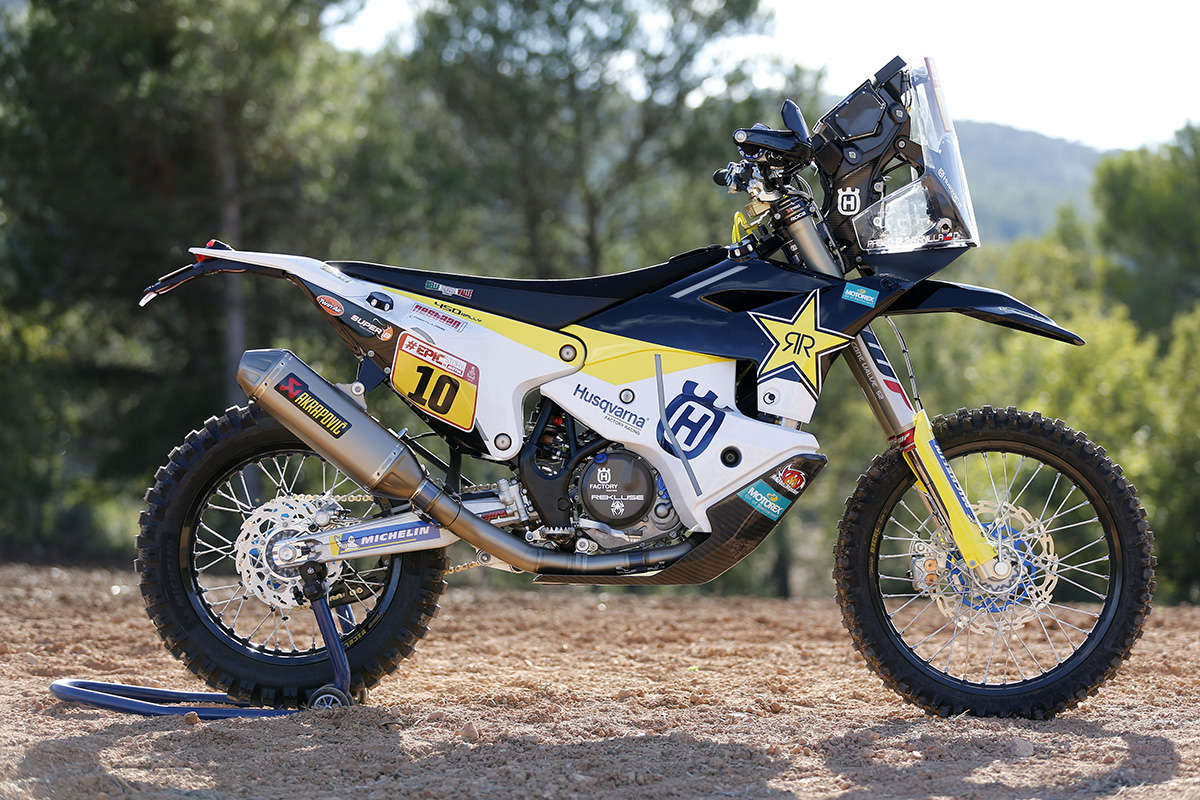 Husqvarna Motorcycles field FIM Cross-Country Rallies World Champion Pablo Quintanilla and rally rookie Andrew Short in this year's race with their all-new FR 450 Rally.
Essentially a black and yellow KTM, it's a bike that's got game. Quintanilla has also been knocking on the door of a Dakar win for a couple of seasons and the Chilean is adequately capable of toppling both KTM and Honda this year.
Gas Gas Rally Team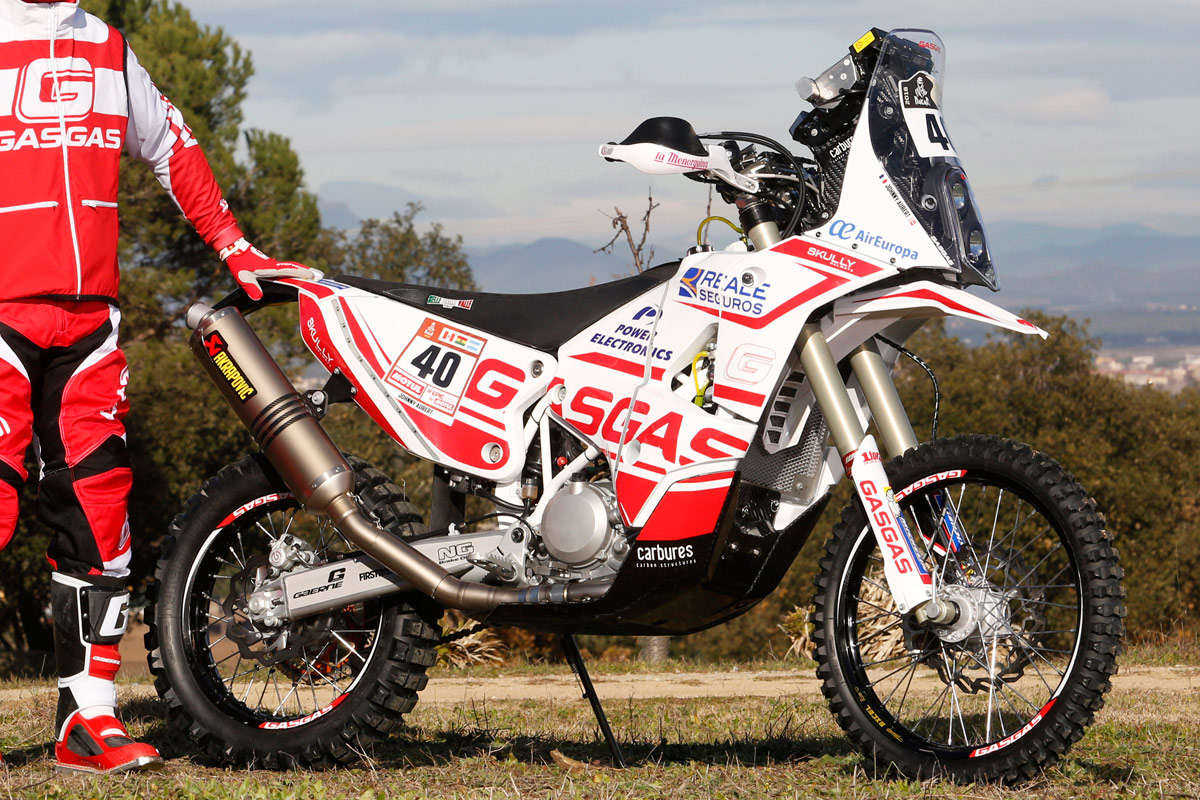 Gas Gas return to Dakar for 2018 with Johnny Aubert, Jonathan Barragan and Cristian Espana under the watchful eye of manager Giovanni Sala.
Disappointingly however, they are essentially riding rebadged KTMs for this year's race. Fingers crossed that's a work in process and these are the building block towards a full assault in 2019.
Sherco Factory Racing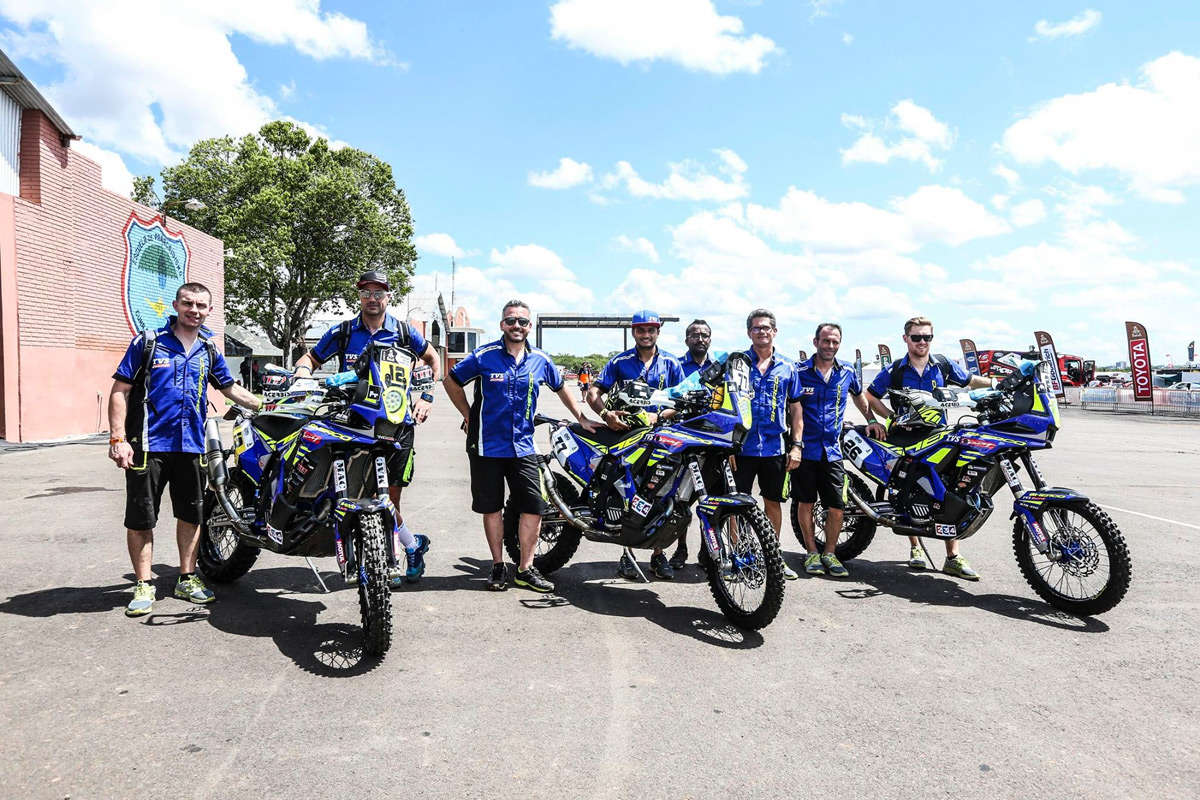 Somewhat underdogs Sherco generally preform well in Dakar, stage wins have come their way.
The 450 SEF-R forms the basis of their bike where the testing and lessons gained in South America make their way onto future production lines of their enduro model.
Hero Motorsport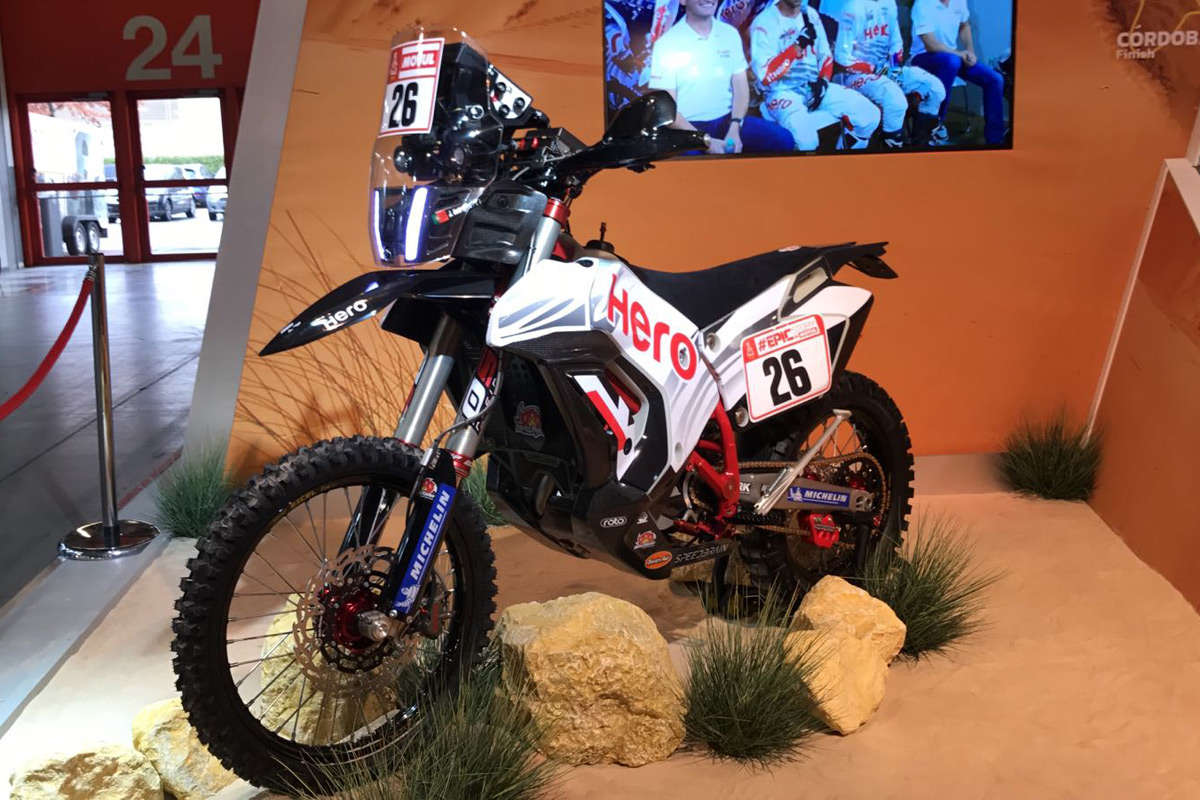 Hero MotoCorp Ltd (HMCL) — the world's single largest two wheeler motorcycle manufacturer based in India — stepped into the world of motorcycle rally racing by forming a partnership with Speedbrain GmbH, the German off-road racing specialist.
Hero MotoSports Team Rally made their debut in the 2017 edition of the Dakar Rally with an impressive 12th and 47th positions and also earned the unique distinction of the only manufacturer brand to cross the finishing line with 100% arrival of all its riders.
Their riders for 2018 are CS Santosh, Joaquim Rodrigues and newcomer Oriol Mena — 2009 Enduro Junior World Champion.