First look: Leatt 4.5 – new mid-priced off-road riding boots 
Leatt has launched the 4.5 model motorcycle boot, their new entry into the off-road market with high-spec but a mid-range price point.
As the PR for Leatt's new 4.5 boots points out, we put a lot punishment through our feet while riding and expect a great deal from them including protection, support and durabilty – the trouble is not all of us can afford the premium prices of the top-of-the-range models which offer all of the above.
The new 4.5 boot aims to answer that problem by standing alongside the already proven and Tested: Leatt GPX 5.5 FlexLock boots to offer advanced technology and features but at a mid-range price point.
Leatt 4.5 boots technical highlights:
SlideLock system which slides only one way then auto-locks, making them easy to fasten and offers a great seal at the top of the boot around your knee pads or braces.
Strong polymer composite buckles with an over-lock system and stainless-steel base.
Flat and ultra-grippy genuine rubber sole
Enduro and MX sole options – greater colour range in the MX sole version
DualZone sole with harder and more durable footrest area and softer in others for greater feel
Extended foot peg riding zone for arch and on-the-toes riding styles
Reinforced with steel and CE certified for the safety
3D-molded inner liner made of breathable mesh with anti-slip reinforcement, so your heel won't lift
Low-profile toe box prevents the need to change the height of your gear shifter
Impressive heel grip to improve stability when riding on the toes or balls of your feet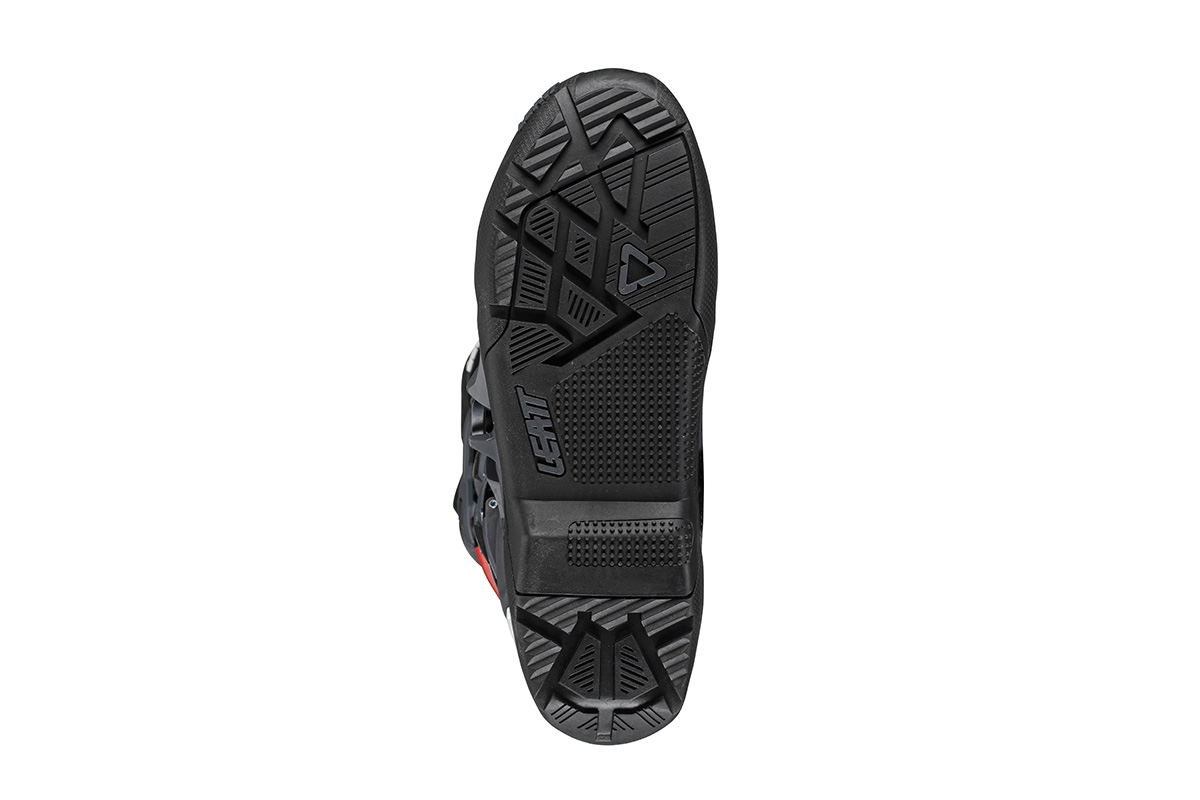 The price point will be the biggest attraction alongside the already proven comfort of the Leatt boots. Under $300/Euros and around the £250-mark is very competitive when compared to rivals in the market.
Cost: $299.99/€ 299.00/£254.99
Colours: Black/white/red/blue orange/pink black/graphite
Sizes: US5/UK6/EU40.5 – US13/UK12/EU48
More information: www.leatt.com