Mid-priced off-road helmets – a buyer's guide
Here it is, Enduro21's buying guide for mid-priced off-road helmets. We've focused on what makes a good helmet, what the different technical features mean, and what to look out for if you can't afford (or don't want to spend big) on a high-end helmet, yet don't want to compromise on safety.
Good, old-fashioned wisdom tells us that we should always spend as much as possible when it comes to off-road helmets – the most important piece of protective equipment we'll use. After all, bones generally repair well, brain injuries are way, way more serious. But technology and protection has progressed dramatically in recent years, to the point where some helmets lower down the overall pecking order benefit from technology that not too many years back was only reserved for premium helmets.
Tech explained: Understanding before you buy
Some of that tech – the stuff that makes today's helmets way safer than those worn during the 1980s and 1990s – is now commonplace in mid-priced helmets. Stuff like multi-density or strategically placed EPS (expanded polystyrene or crushable foam layer), omni-directional suspension technology such as the well-established MIPS (multi-directional impact protection system), and emergency cheek pad release systems.
There's a lot of technical terminology and safety features to understand when it comes to helmets. Here's what to look out for when buying a new helmet.
MIPS (multi-directional impact protection system)
In short, a thin plastic later between the EPS and helmet liner that reduces rotational forces of the brain. MIPS is an independently researched and produced protection system widely used in sports which require helmets (motorcycling, cycling, horse riding, American football etc).
MIPS has been proven to reduce rotational movement in a helmet by "absorbing and redirecting energies and forces otherwise transmitted to the brain". MIPS is widely used in many of the best current off-road helmets.
EPS liner (expanded polystyrene)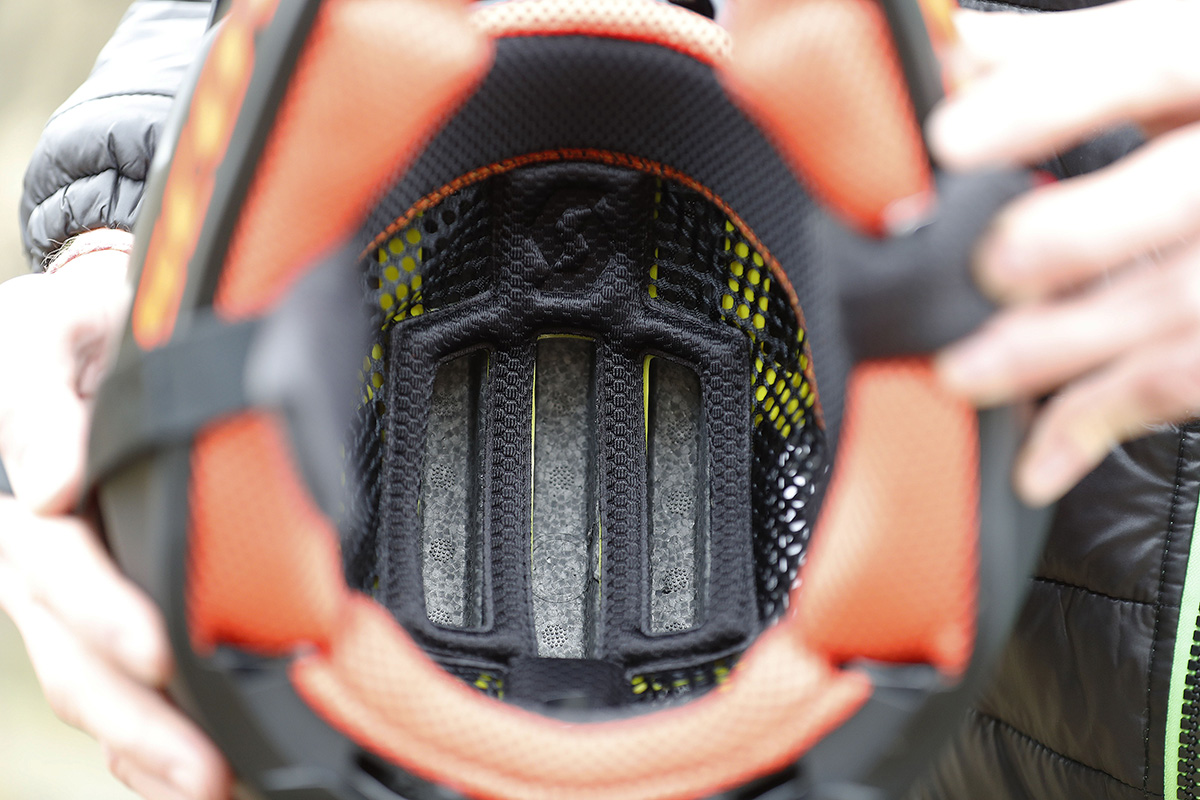 The part of the helmet between the shell and the helmet liner. This, since the beginning of time, has been used to absorb impacts with the concept of allowing a kind of crumple-zone, energy absorption layer inside the harder exterior helmet shell – thereby reducing the sudden shock to the brain under heavy impact.
In recent years, exactly how this EPS liner works has received much development and is far more effective than in times gone by when it was just a polystyrene layer.
The better developed helmets on the market today are now using multiple-layers or different densities of EPS in different areas of a helmet, to further improve safety.
Emergency release system
As found on many of the higher price-point helmets, and some but not all in the mid-price range, one recent innovation making its way deeper into off-road helmets is the emergency release system.
In essence its purpose is to allow the helmet to be removed safely with minimal movement of the head and neck in the event of a serious crash. Usually that is via a quick release system in the cheek pads.
Expanding on this and sold separately, a 'Hats Off' device is a small, empty air bag that can be pumped up to remove your helmet in the event of a suspected spinal injury.
Visor and peak attachment
It wasn't so long ago that helmet brands boasted aluminium or even titanium screws to secure the peak in place. While some still use metal screws, with safety in mind a peak that's too securely fastened could act as a cause of head rotation in a crash.
As such, manufacturers now have different solutions to try to prevent this. Many helmet companies have reverted back to plastic screws or even peaks that attach with clips or magnetically and so detach easily upon impact. Where you do find metal mounts used the peak should be flexible or have a mounting point designed to break.
The great shell debate
Helmet outer shells are constructed from a number of different materials. Carbon fibre, carbon composite, polyacrylite, polymer, polycarbonate and fibre glass, or combinations of all of these options – it can make things a tad confusing.
Some premium helmets feature carbon fibre shells, for strength and overall weight reduction. Others can have a blend of the plastics or even glass fibre, meaning a helmet from different manufacturers can weigh and feel quite different in your hands and on your head.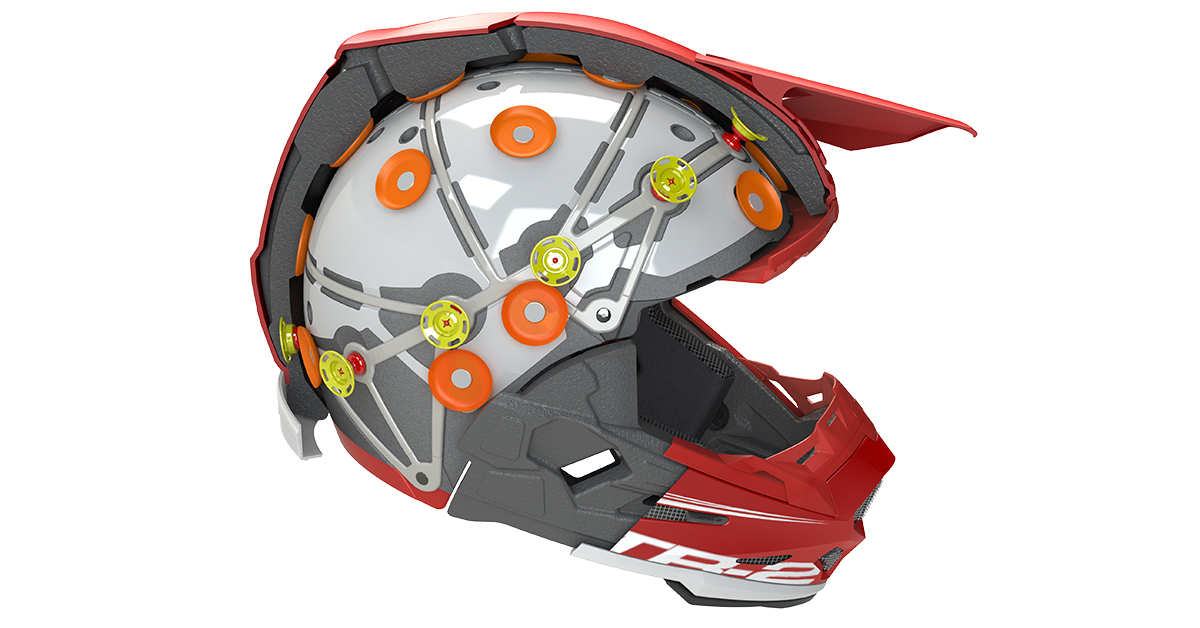 Some manufactures' use of materials is based on cost but others develop that outer shell material based on impact protection and very much with a functional role. It points to a "debate" between the different schools of thought: a very hard shell for robust protection against impact and abrasion (with a shock absorbing inner shell) and the shell types that are designed to work with the inner liner to form a whole protective unit. A helmet shell which is visibly crumpled or damaged following an impact does not mean it is less effective, it may well be a sign of additional energy absorption.
In short, different manufacturers firmly believe in quite different solutions and their helmets are no less thoroughly researched and developed.
What do we think?
At Enduro21 we take the view that the premium-priced helmets, those with the highest possible safety features, are worth paying for and trust the research and development behind them is worth the outlay.
Concussion should never be viewed as 'just concussion'. Concussion is a form of brain damage that needs to be taken very seriously.
Good helmets are designed to absorb an impact but are not designed to keep on doing so. One big hit and they won't offer the same level of protection again in that same area so any heavy impact should ideally lead to a new helmet.
Five helmets to consider
As we've already said, not everyone can afford the most expensive helmet so we've picked out five of the more affordable helmets for those don't want to compromise on safety.
Leatt 7.5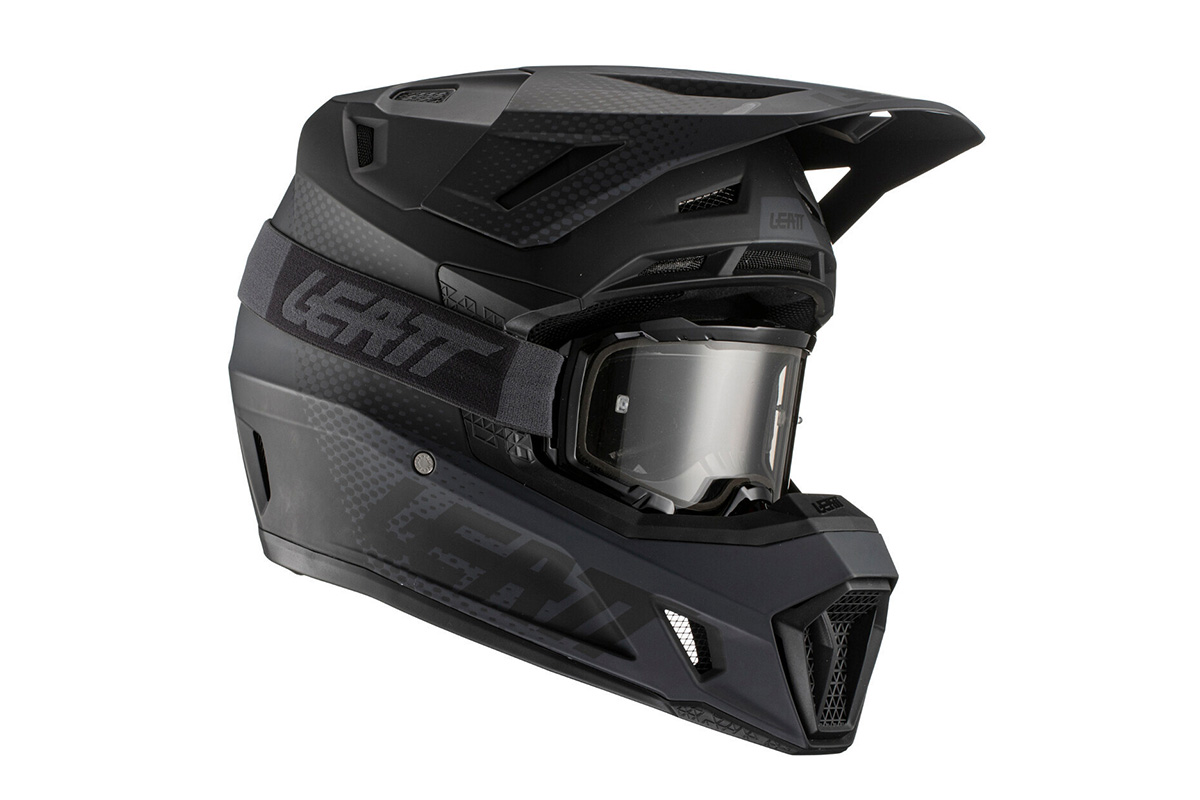 The 7.5 is the mid-priced helmet from protection pioneers Leatt and has a level of tech inside that really shows the South African company have applied their own take on helmet safety. The EPS layer in the 7.5 helmet uses four different densities in different sections to maximise protection. Each section is then lined with what Leatt call '360 Turbines' which are basically small, rubbery discs, that help to absorb rotational, direct, and deflective impacts.
We like: An integrated side port for your hydration tube is moulded into the helmet's trim and there's ample ventilation for keeping your head cool. Comes with a free pair of their Velocity 4.5 goggles.
Cost: From $259.99/£179.99/€259.00
Sizes: Small-X Large
More information: www.leatt.com
Fox V2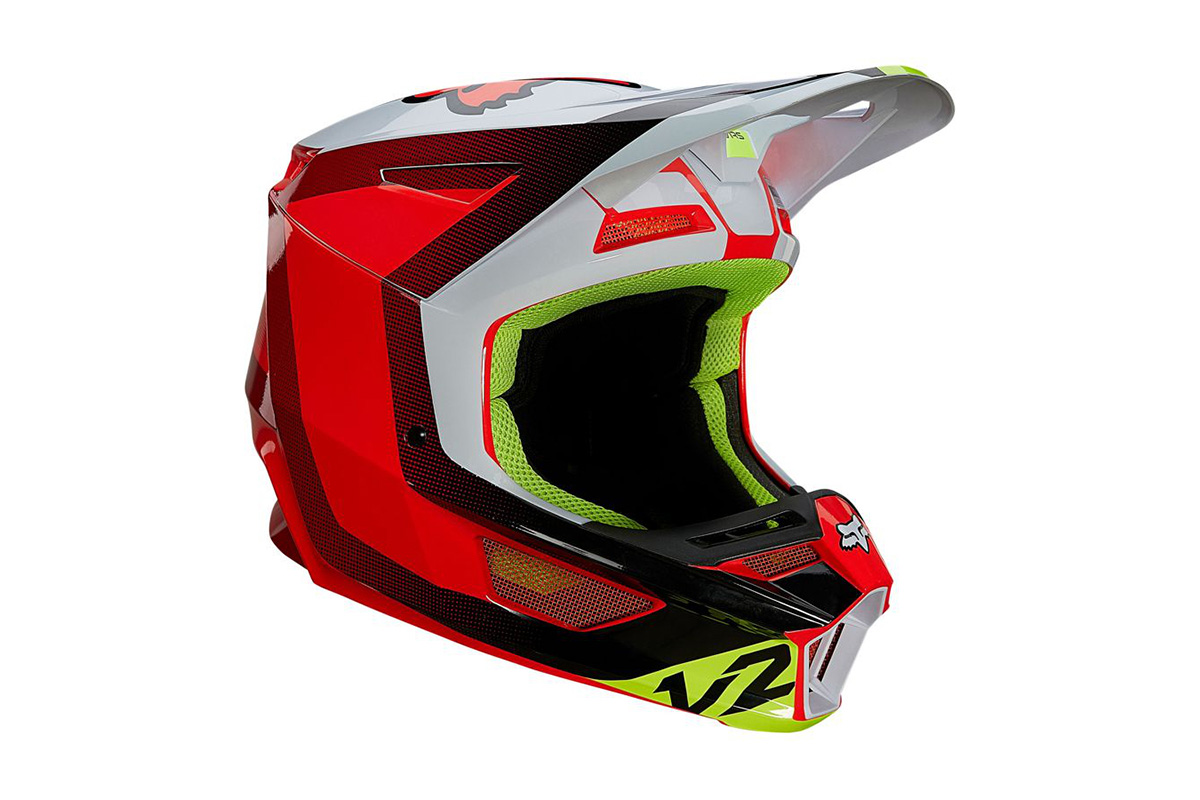 The Fox V2 is the mid-level helmet from the iconic US brand and boasts some unique designs and colours. More importantly though, there's a tonne of safety tech built into the V2 with MIPS (multi-directional impact protection system) topping the bill – the dual-density EPS liner ups the safety level significantly over cheaper helmets out there. The MVRS (Magnetic Visor Release System) attaches the peak securely but breaks free upon impact, which is a good thing should you crash face first in the dirt.
We like: Specific shells for different helmet (head) sizes means no compromises with thicker cheek padding or the EPS liner, which ensures a really good, comfortable fit.
Cost: From $259.95/£230.00/€249.00
Sizes: X-Small-XX Large
More information: www.foxracing.com
Bell MX-9 MIPS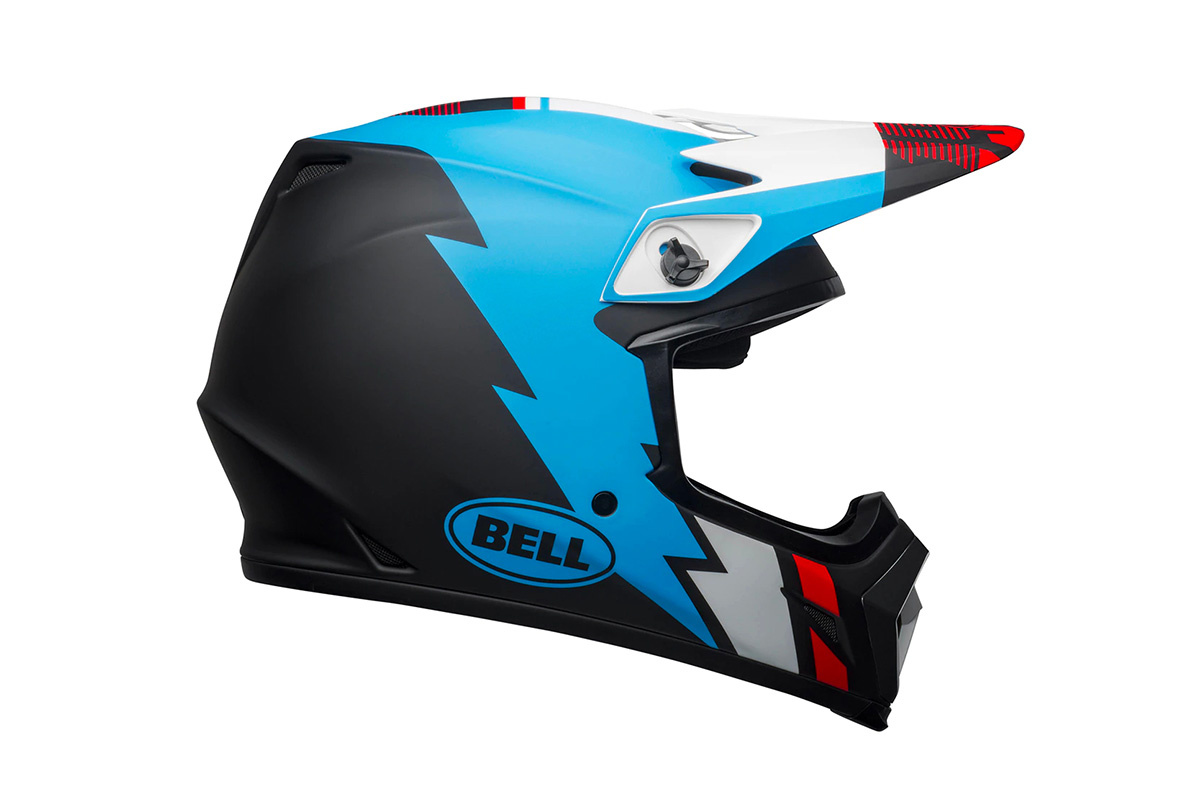 The Bell Helmets MX-9 MIPS is the brand's lowest priced offering from their comprehensive range. Despite that, it's actually pretty loaded with the level of tech usually found on their higher end helmets. As mentioned in our tech guide above, the MIPS technology is a positive element and Bell are clearly trading on that by including it in the actual helmet name. There's also a fully removable and washable liner as you'd expect from all helmets.
We like: The five-year warranty as standard and a tonne of colour options and sizes to suit all tastes and head sizes.
Cost: From $169.95/£149.99/€199.99
Sizes: Small-XXX Large
More information: www.bellhelmets.com
Troy Lee Designs SE4 Polyacrylite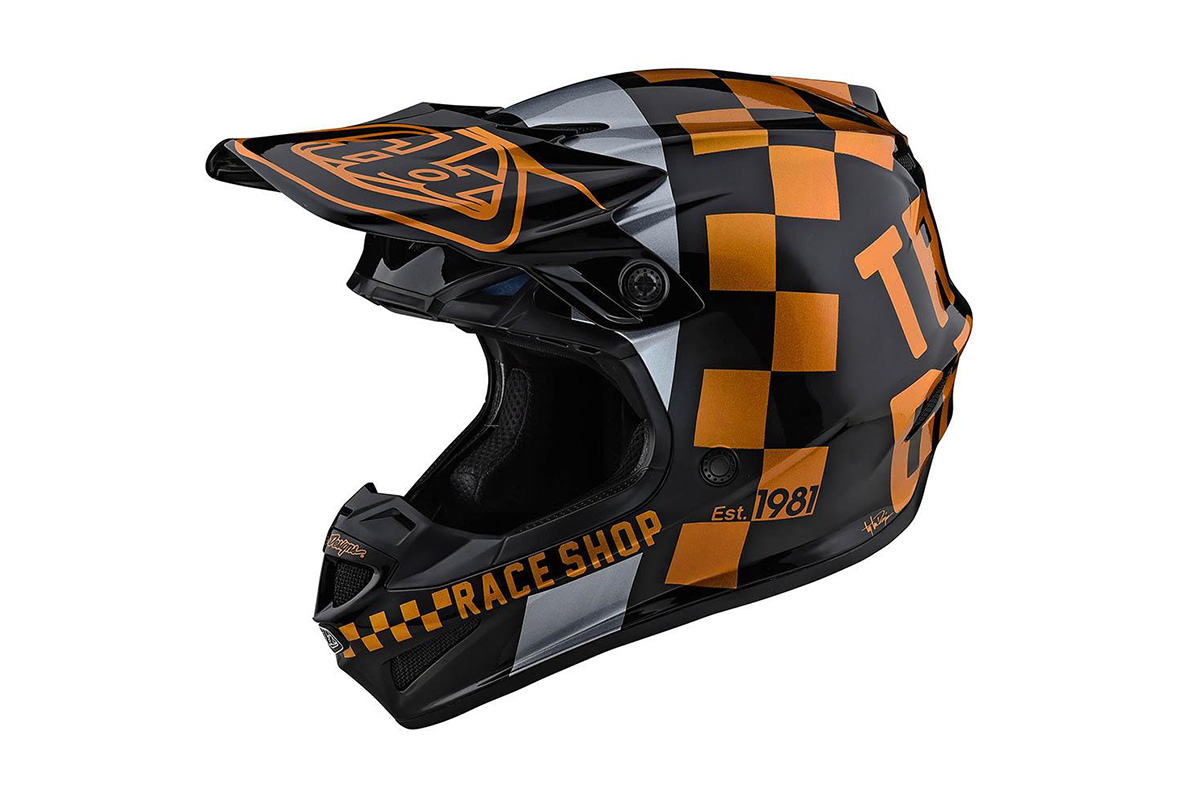 The Troy Lee Designs SE4 Polyacrylite helmet is a relatively new model from TLD but, like many of the helmets in this list, the safety features found on their flagship model (the SE4 Carbon) can be found here for almost half the price. Also, like most others in this list, MIPS is part of the tech-spec. The one-year warranty is a bonus on this very modern looking helmet, which has multiple graphic schemes to suit all tastes.
We like: Emergency release system in the contoured cheek pads that can easily be removed by medical professionals should the worst happen.
Cost: From $260.00/£199.95/€259.99
Sizes: X-Small-XX Large
More information: www.troyleedesigns.com
Alpinestars SM5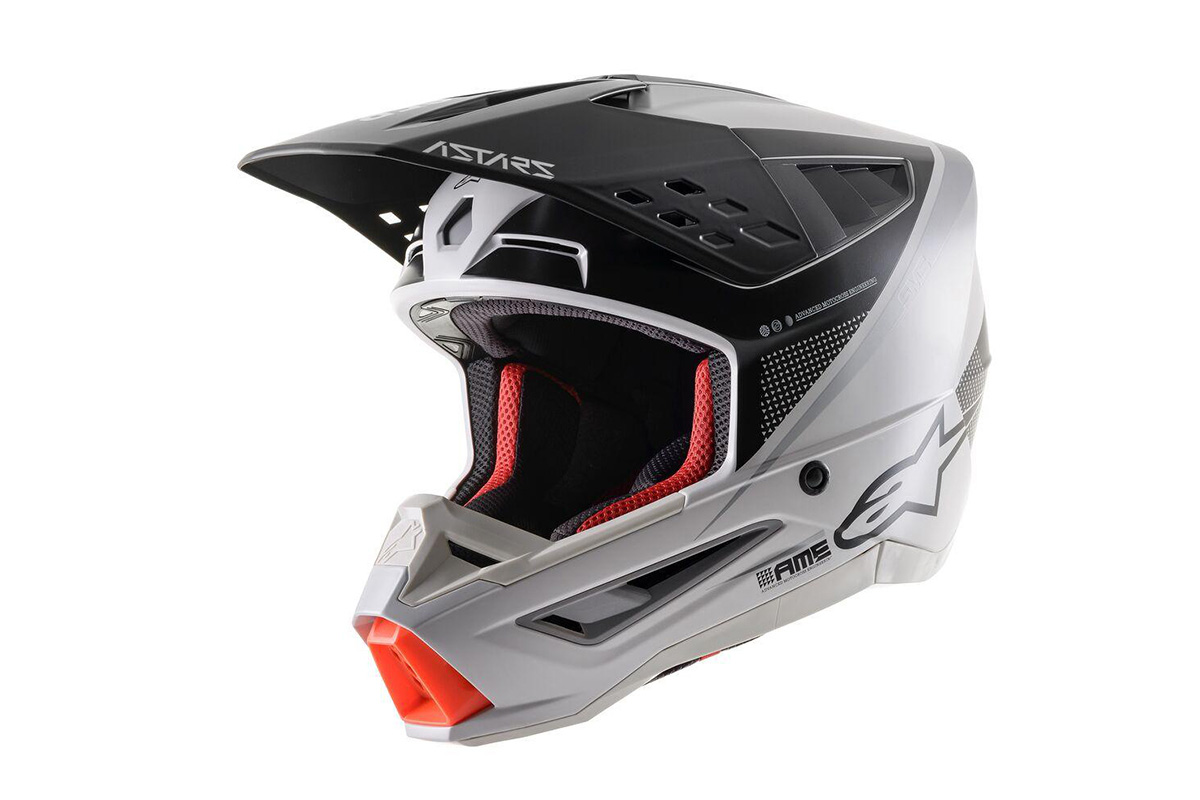 Alpinestars say the SM5 is the result of five years of intensive study, development and testing, and the list of its safety features is not a short one. The shell has different thicknesses in different areas – thicker in the areas that analysis shows receive the biggest hits in a crash. There are also five different densities of EPS in the SM5, strategically placed much like the shell thickness, to provide optimal protection in key areas. The safety features of the SM5 are rounded out with a visor release system to break away upon impact and cheek pads with integrated emergency release systems.
We like: Added clearance (shaping of the helmet rim at the side) above your collarbones to help prevent breaking those in certain types of crashes.
Cost: From $229.95/£189.99/€199.95
Sizes: X-Small-XX Large
More information: www.alpinestars.com
Enduro21 will be following this buyer's guide up with a look at high-end, top price helmets.
Photo Credit: Enduro21 + helmet manufacturers