KLIM introduce all-new Edge off-road goggle
First look at KLIM's all-new Edge off-road goggles, a ground-up fresh design from the Enduro, Adventure and snow sports specialists which focuses on keeping vision clear with a host of technical features that aim to keep fogging at bay, even in extreme enduro conditions.
KLIM's "ground-up" new Edge goggles are something fresh from the company which has a huge breadth of experience in designing, developing and producing their own products. The big-sell with this new set of goggles is the wide field of vision offered by the frameless design. KLIM's design uses magnets to seat the lens into place and a slide lock to secure it – the idea being both to give you a very broad field of vision plus allow lens changes depending on light and weather conditions.
Good for extreme enduro?
The Edge goggles also show the depth of experience the company has with riding equipment suitable for the colder weather conditions. A list of technical features are designed to combat fogging including the all-important anti-fog coating on the inside surface, perimeter frame vents and a large internal air volume to help combat heat transfer from the face to the inside of the lens.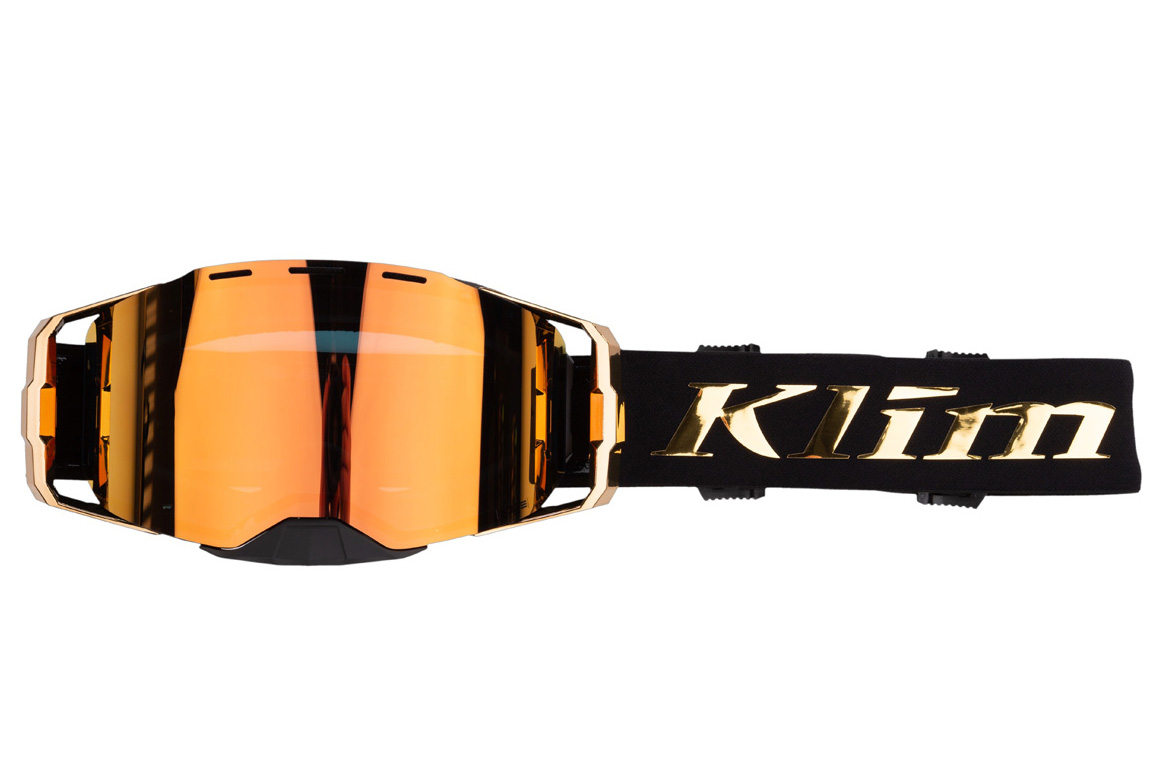 KLIM point to the fact this will benefit extreme enduro riders getting warm inside their helmet hauling through the woods and rocks in different riding conditions.
The anti-scratch lens also stands up to trail debris and roost with an ANSI Z87.1 impact safety rating, making them far better than "sheet" type lenses found in other goggles KLIM claim. The magnetic and slide lock retention system also means quick lens swaps are quick and easy on the trail.
Edge off-road goggle technical highlights:
Frameless design for optical clarity and wide field of vision
injection-molded highly durable lens
magnetic, quick release lens retention system
Debossed face foam, two-part flexible frame
Passes ANSI Z87.1 impact protection safety standards
Over the glasses (OTG) compatible
Engineered comfort
The two-part frame uses a firmer material around the lens and outriggers for structural support, while the inner part is more flexible for comfort against the face, KLIM say. Multi-layer chamfered foam means "comfortable pressure distribution" on the face and sweat control to help keep your eyes clear. A debossed nose area also allows for uniform sealing without pressure that restricts breathing.
Another welcome feature for glasses wearers is the OTG compatibility with frame cutouts making it easy to wear glasses underneath.
Colours: Bronze, Silver, Navy Hi-Vis
Cost: $139.99 (prices TBA in Europe)
More information: www.KLIM.com