New REV'IT DIRT Off-Road clothing range
Motorcycle clothing brand REV'IT have released a new 'DIRT Series Collection', an off-road clothing range for adventure, trail and enduro riding which draws on a range of influences, including outdoor clothing, for a practical take on dirt riding gear.
The motorcycle clothing manufacturer REV'IT is perhaps better known for the street range since starting out in the mid-90s. The range is broad including causal and adventure gear but they have just taken their first meaningful step in our dirty direction with a new series aimed straight at the more off-road focused adventure and trail bike markets.
The 'DIRT Series Collection' centres around an all-season, all-weather modular system in this and caught our eyes at Enduro21 as we know how varied the damn weather can get, even in one ride.
Embracing the modular, layering system
REV'IT say the DIRT Series modular layering system is flexible so you can select and combine a variety of jackets, pants, gloves, and protectors to create the ultimate outfit for your riding style, environment, and climate.
The variety of colours can also be mixed and matched according to your preference, creating quite a unique look we reckon.
Four-season outer shells
The waterproof H2O jackets use a hydratex 3L waterproofing system and are available in two different styles: one with a normal, full-length zipper and one with a smock-style construction which provides increased freedom of movement, they say.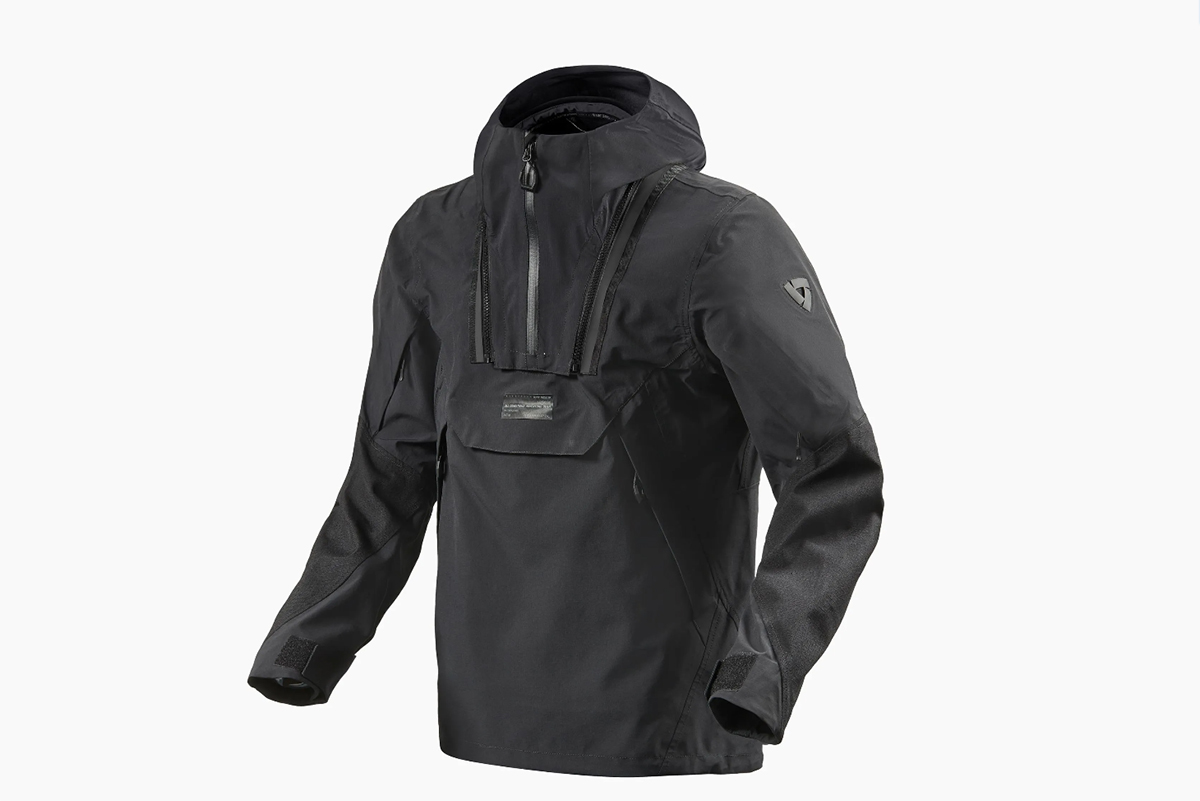 The outer shell is designed to keep you dry in wet conditions but give you options for unzipping vents when it dries out and gets warmer.
The pants also come in two styles: an in-boot model and two over-the-boot options. These CE-approved garments are constructed with a flexible stretch ripstop fabric for increased abrasion resistance and durability.
Built-in CE Protection
The DIRT Series jackets and trousers have built-in "SEESMART" CE-level 1 protection that can be easily removed if you want to upgrade your armour and wear REV'IT's upgraded protection options – a jacket with SEEFLEX CE-level 2 protection, the SEESOFT CE-level 2 back protector, knee protectors and neck brace.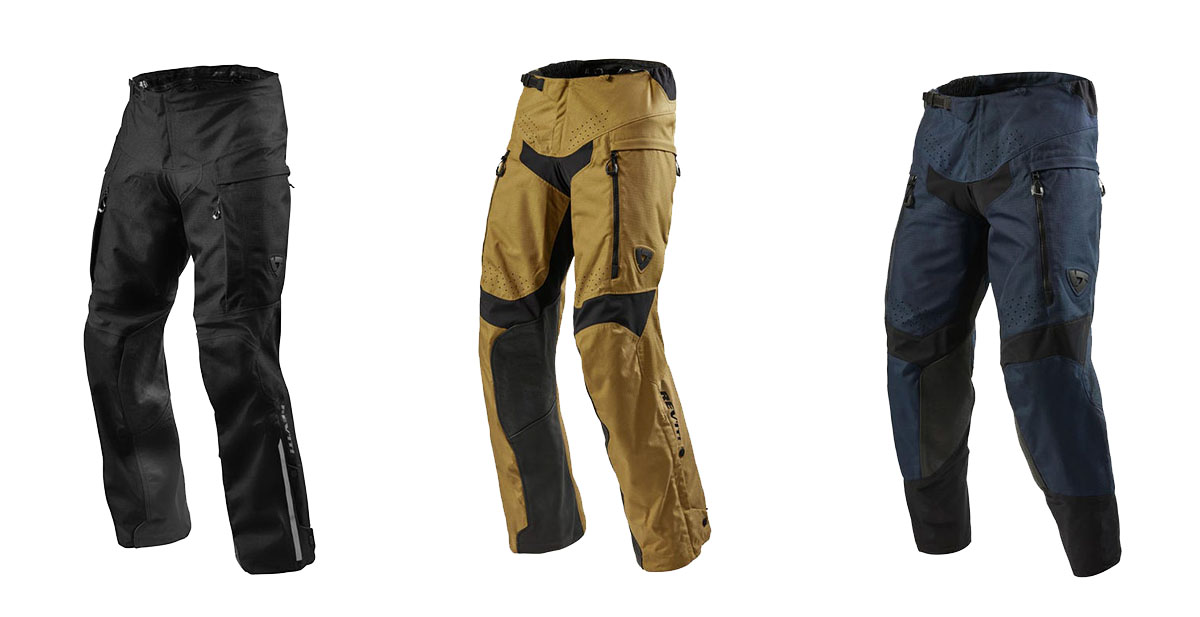 Keeping cool
For those high-temperature rides the durable and CE-approved mesh jackets and jerseys are a good option. They are constructed with the strong "PWR" Mesh fabric which allows ventilation and abrasion resistance.
Strong but flexible ripstop materials are used on the high impact zones for increased durability and protection.
Easy-packing smock
The new waterproof smock is designed to be easy to take off or put on without the removal of your helmet – the compact bag incorporated into the jacket makes packing it away when the rain stops and easy solution.
Off-Road glove range
The CE-approved DIRT Series gloves come in a range of colours and feature a mix of leather, mesh, and PWR Shield fabrics for different handlebar feel and abrasion resistance levels depending on your preference and riding conditions. Flexible armour protection on the fingers and knuckles help maintain movement.

More information: www.revitsport.com