Quick look: Apico Off-Road Tyre Covers – keeping tread clean for fast starts
Enduro21 takes a quick look at the new Apico Tyre Covers designed for moto riders to keep tread clean for fast race starts, could they be handy for enduro?
Apico tyre covers are designed to protect your bike's tyres and keep them free from mud and dirt before the start of a race or on route to the start. The idea is not rocket science; they simply help to avoid dirt clogging the tyre tread, keeping them cleaner and therefore maximum possible drive from the start.
Naturally it's not the biggest issue in enduro and though this is designed with moto riders in mind, if you're riding Sprint Enduro for example, in some dirt conditions you can see a need.
We reckon they could also save a lot of cleaning out the back of the van/truck/trailer if you wrapped them on before you load up. It's a product not every enduro rider will see the point in, we get that.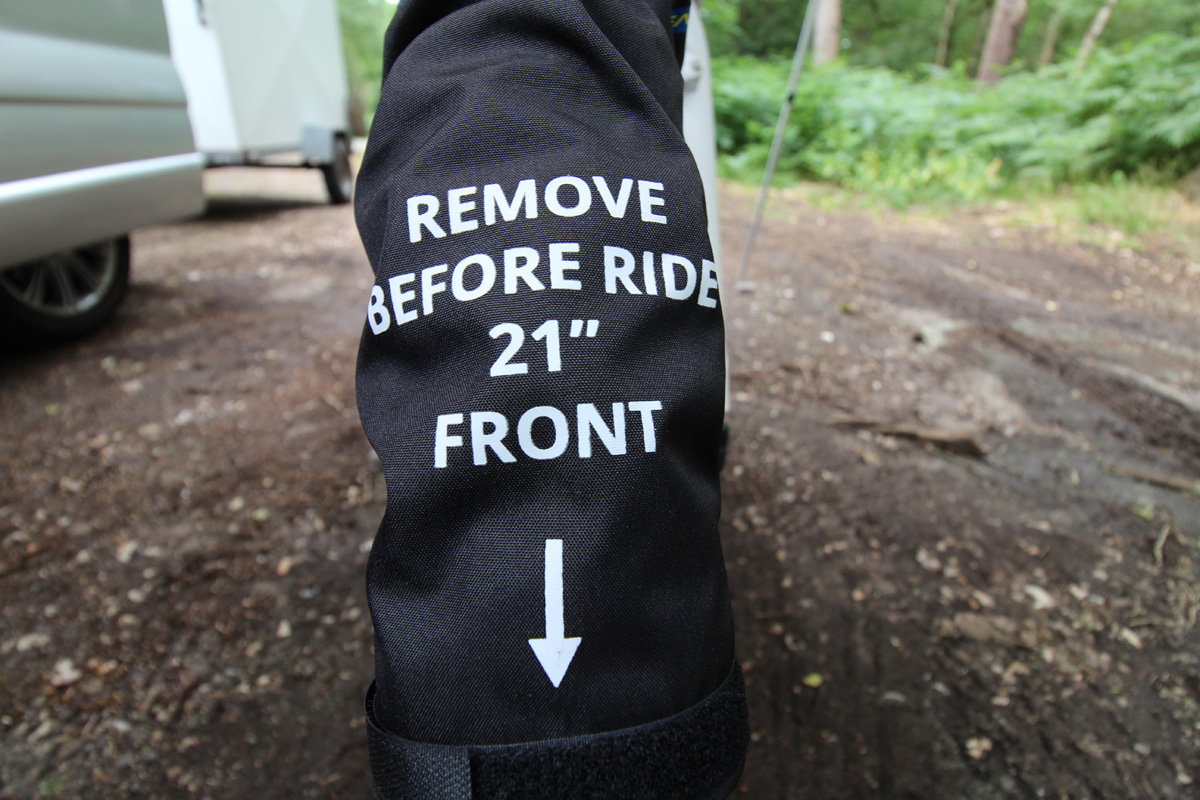 The tyre cover sets come in 21" front wheel and one 18"/19" for the rear. Fitting them is dead simple with stretch elastic side and the Velcro fasteners at either end of each cover. Inside the material is waterproof and made using a Polyester and PVC fabric resistant to wear and tear they can be washed cold or rinsed off with your pressure washer (not too close).
Cost: £40
Contact: www.apico.co.uk