Quick look: Bullet Proof Designs 7000 series off-road wheel sets
Bullet Proof Designs update 7000 series aluminium wheel sets for 2024 off-road enduro and cross-country models (with 21/18-inch wheel sizes). Lightweight, stronger and better looking? Your bike will love you for it.
Lightweight and stronger wheels a go-to part for any serious bike build, having the rums below you which can soak up anything you throw at them never stops being important in the sport of ours.
BPD's "new" 7000 series aluminium rims are now available for the updated axle sizes in the '24 KTM/Husqvarna/GasGas models which have new axle sizes.
Three axle size spacers for rear are included for 20, 22, and 25mm axle size with two spacers included for the front axle (22mm and 26mm) which BPD say means they will basically fit any current dirt bike.
That means all KTMs from 2004, Husqvarna models from 2014, GasGas from 2020 and all Sherco models from 2013. Contact them or your nearest dealer to check.
Bullet Proof Designs Off-Road Wheel Sets technical details:
• 21/18" combo with front and rear wheel, compatible with KTM, Husqvarna, GasGas and Sherco models
• 6061 Billet Aluminium Hubs, with bearings pressed in and ready to go with seals and spacers for all axle sizes inside box.
• 7000 Series Aluminium Rims with custom laser engraved logo
• Heavy duty spokes and nipples with 'no taper' straight gauge from hub to rim
• Brake discs/rotors, plus sprocket studs also available as add-ons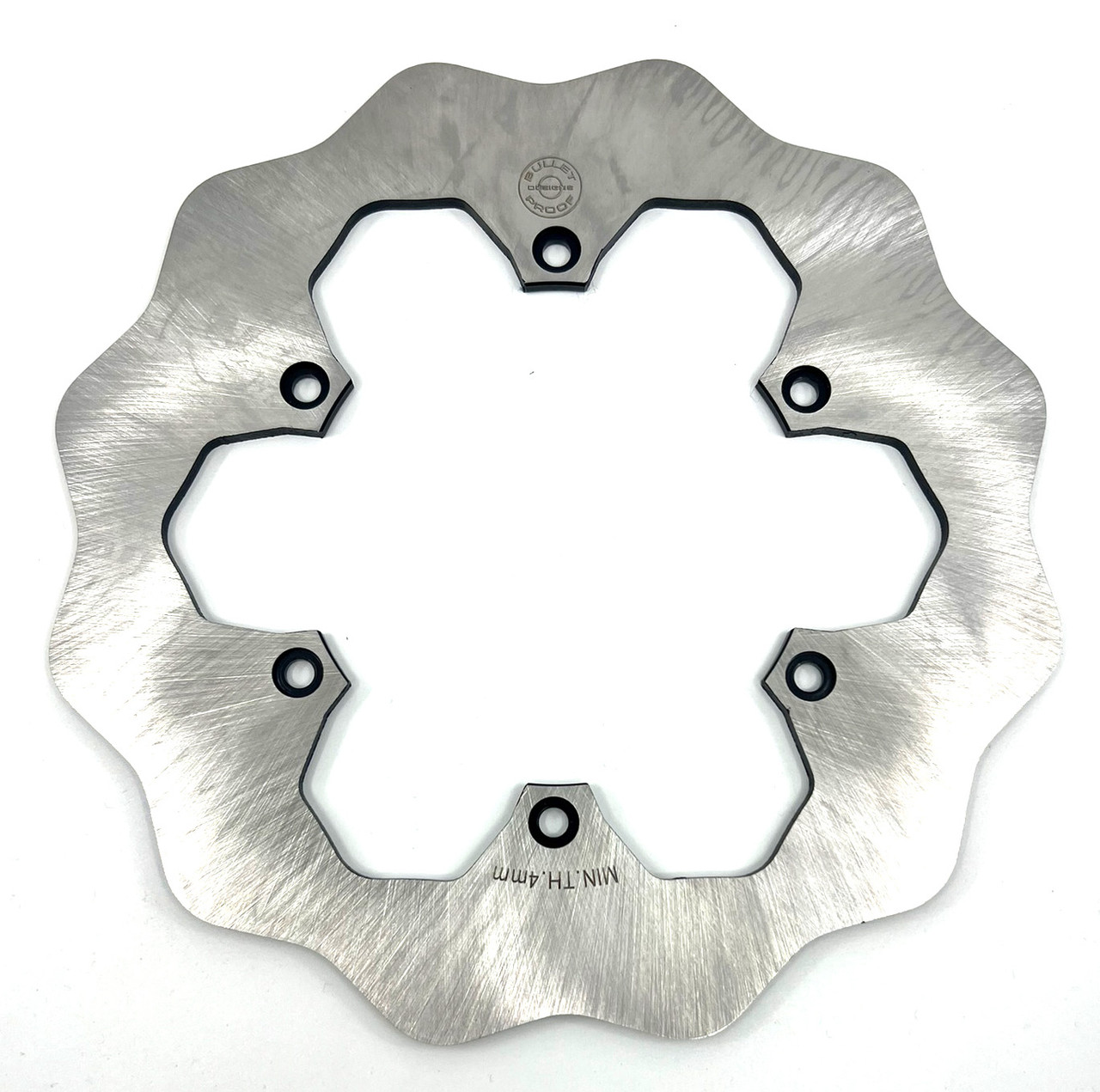 Bike fitment: KTM/Husqvarna/GASGAS/Sherco
Price: $679.95 for the set
More information: www.bulletproofdesigns.com