Quick look: Giant Loop's Cactus Canteen Water Reservoir
Outdoor and powersports gear manufacturer Giant Loop have released this new Cactus Canteen water container for carrying water for drinking or washing out on the trail – "rugged, flexible, collapsible containers built for the demands of off-road exploration".
Enduro21 has to admit we hadn't heard of Giant Loop before now. Essentially they are an off-road/dualsport/adventure soft luggage product specialists with a whole heap of quality gear to make carrying the stuff you need when you are out ofn the trail. Like water for washing and drinking for example.
What is the Cactus Canteen?
Built to be a "rugged, expedition-ready" the Cactus Canteen is a portable drinking water container for trail and adventure riding. Available in two size options, one and two-gallon size containers, they weigh ounces and are collapsible when empty for stowage and easy storage.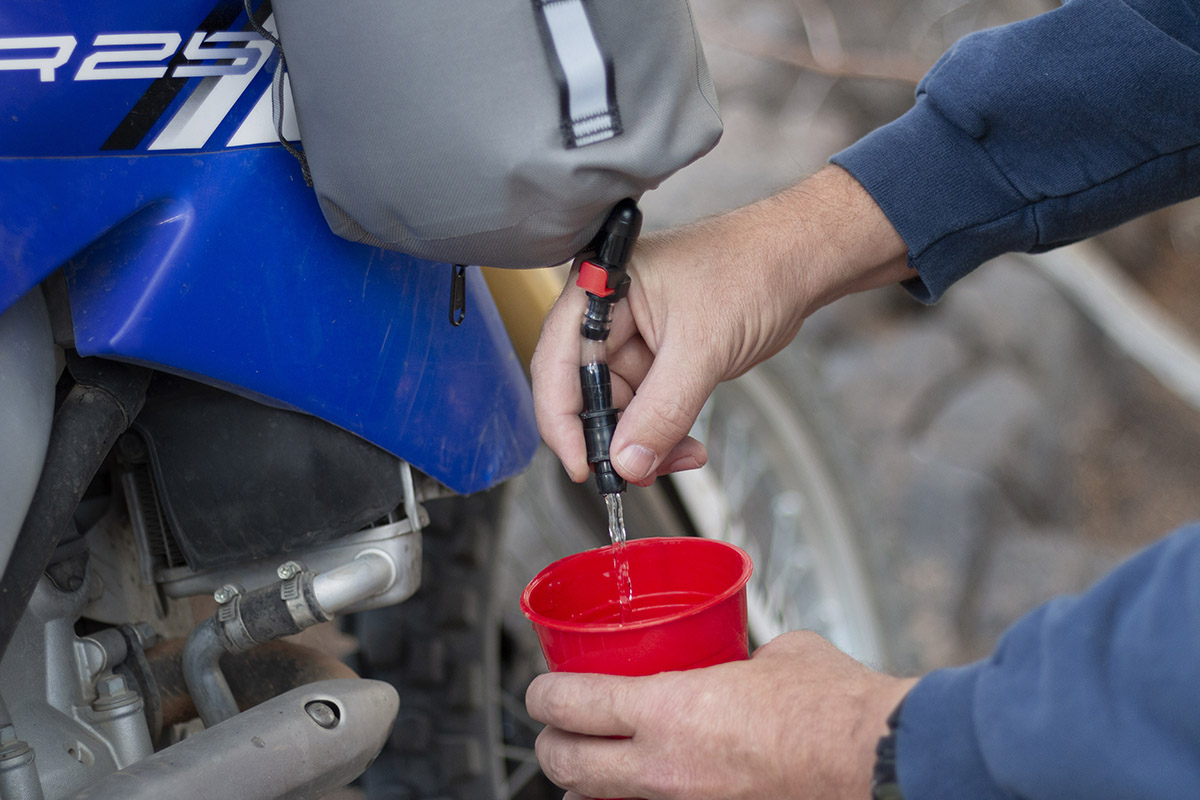 The Cactus Canteen comes with a quick-connect hose and valve to dispense water for washing or drinking, and uses a universal connector which accepts accessories including shower heads.
For filling and dispensing, the canteen hangs from an adjustable strap, which also holds the empty water bag in a space-saving roll. Giant Loop say the wide-mouth cap is compatible with many popular water filters too.
The high-vis reflective daisy chain strapping matches up with other Giant Loop systems and compression strap connectors in the design makes it easy to secure to both travel packs and motorcycles, UTVs as well as 4x4 and any overland vehicles.
"Go light, go fast, go far"
The claim to be rugged is backed up by the Cactus Canteen's double layered construction and a tough, "food grade BPA-free water bladder" inside the abrasion-resistant outer shell.
Watch the video:
Cost and specs – two size options:
1-gallon (3.8-litre) Cactus Canteen (CC23-1G) weighs 9.3 ounces empty. When filled, it measures just under 30cm/11.5 inches in length, with a girth of just over 40cm/17 inches. Rolled, empty circumference is 33cm/13 inches.
USA MSRP: $79 (currently $55.30 at the online store at the time of writing).
The 2-gallon (7.6-litre) Cactus Canteen (CC23-2G) weighs 12.5 ounces empty. When filled, it measures 36cm/14 inches in length, with a girth of 53cm/21 inches. Rolled, empty circumference is 35cm/14 inches.
USA MSRP: $99.
Giant Loop products are available direct at: www.giantloopmoto.com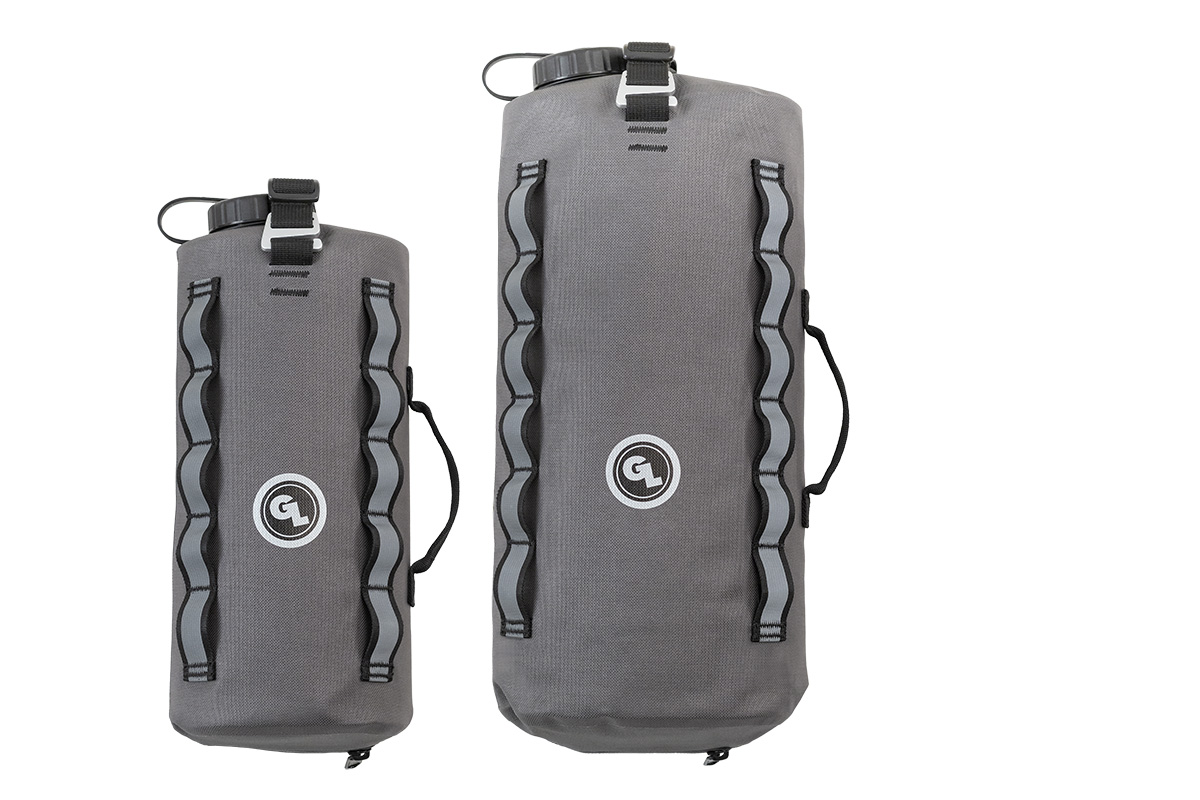 Who are Giant Loop?
Around since 2008, Giant Loop design and produce expedition quality gear, with a focus on rugged, stable soft luggage for dualsport and adventure motorcycles.
In 2022, Giant Loop was acquired by hydration pack innovator USWE Sports of Sweden. GL is distributed in the USA by Tucker Powersports and Western Power Sports. In Canada, GL is distributed by Parts Canada. In Australia and New Zealand, GL is distributed by Whites Powersports. Additionally, the brand is carried by a network of dealers throughout the USA and flagship importers around the world. Giant Loop designs and tests products in Bend, Oregon.
More information on all Giant Loop products: www.giantloopmoto.com