Quick look: PDS rear shock protectors & brake hose guide
Polisport has developed two new technical protective part to keep dirt out of PDS-type rear suspension joints on KTM enduro models and a brake house guide for all off-road (motocross and enduro) orange machines.
Suspension linkage protectors are common for many other bikes brands but the PDS rear suspension unit on an EXC, which directly bolts to the swingarm, can get forgotten about.
Polisport addresses that with a simple bolt-on part designed to preserve the PDS (shock) bottom and centre of the swingarm in the same area from dirt and debris thrown up from the back wheel, an issue that is well-enough known among KTM enduro model owners.
The part fits on the existing rear brake hose guide fixing points on the front of the swingarm (it also has an integrated brake cable holder) and extends around and over the lower shock knuckle.
Made with resistant material, Polisport say it fits easily and snugly to all EXC / EXC-F / XC-W / XCF-W 2017-2023 models and will be available in black and KTM OEM orange.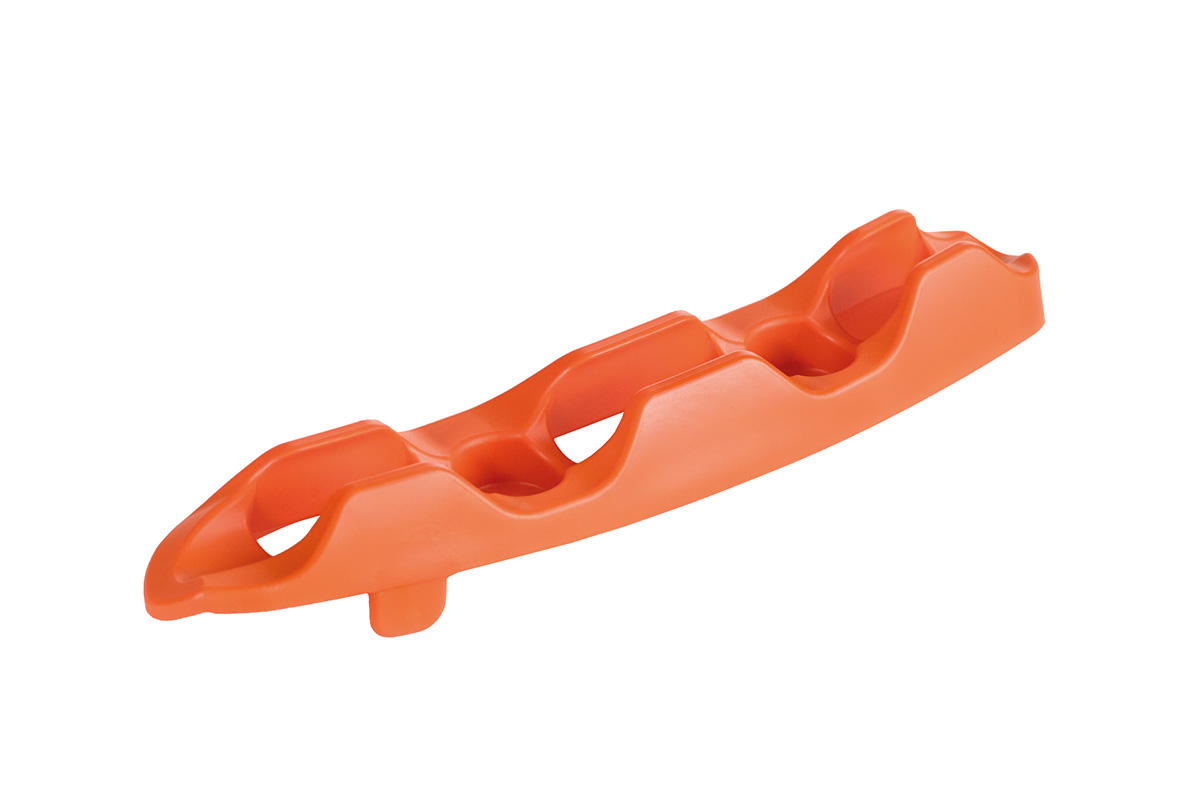 The Brake Hose Guide Lower is intended not just for enduro, but for MX bikes and is a replacement for the OEM part. This new durable replacement part holds the brake cable and allows for suspension movement. Fits: SX / SX-F / XC / XC-F 08-22 and EXC / EXC-F / XC-W / XCF-W 08-23 models.
More information: www.polisport.com