Say what? Polisport go metallic with flash, new plastic off-road body kits
You read that right, Polisport has created two exclusive new off-road plastic kits in metallic gold and blue colour schemes.
Dare to be different don't they say? Some of us prefer to blend into the background while others, well, they like to make a statement with their bikes. If that's you then Polisport's new replacement body kits in metallic blue or gold are probably right up your street.
Gold or blue?
The Gold Metal Flow Kits will have the front of the bike in this new colour (number plate, front fender and fork guards) and, the rest of the bike parts will be black for what Polisport are calling a "slick style to your bike".
The Blue Metal Flow Kits are the opposite and comprise the OEM colours up front (number plate, front fender and fork guards) and the rest of the panels will be in the new Blue Metal Flow Colour.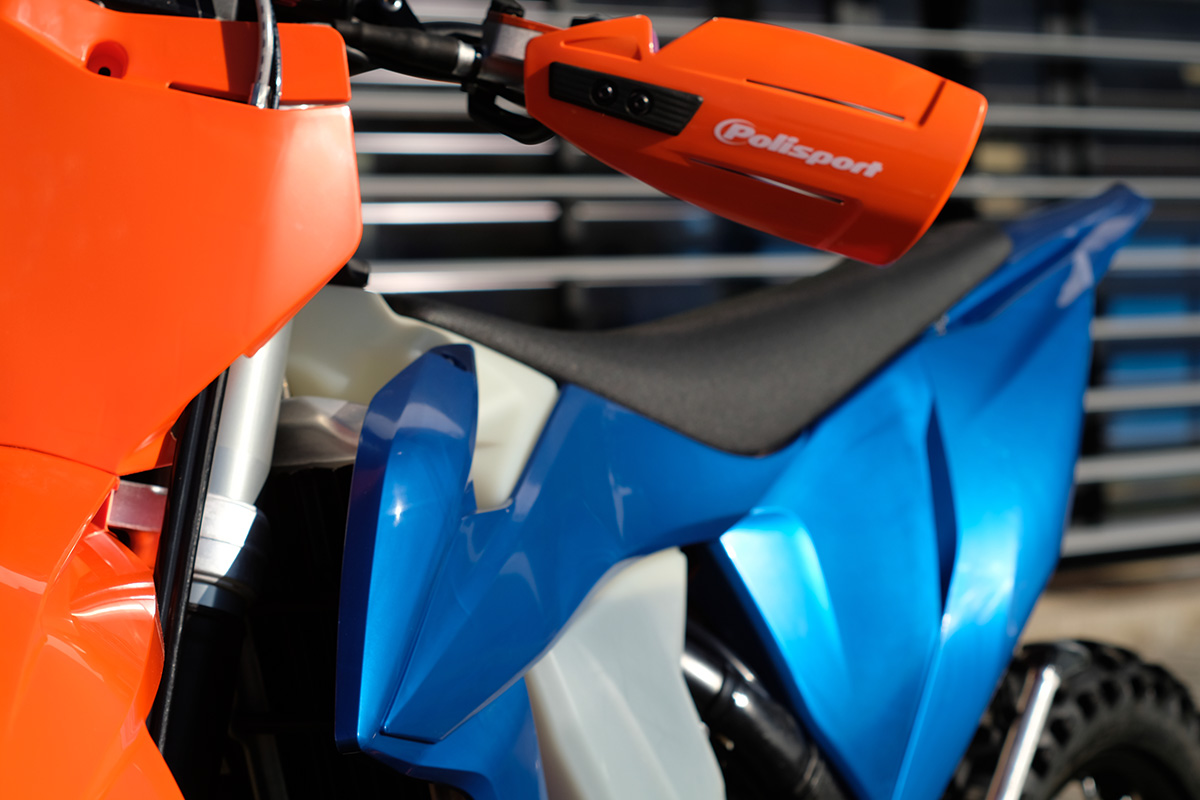 Like all of Polisport's kits, the plastics arrive ready to fit graphics of your choice.
The new kits are currently available for KTM SX/SX-F/XC/XC-F models from 2019 onwards.
More information: www.polisport.com