2021 Baja 1000: fourth consecutive win for SLR Honda
The 54th edition of the SCORE International Baja 1000 saw team SLR Honda – Justin Morgan, Mark Samuels, Kendall Norman and Brandon Prieto – taking their fourth consecutive win in the Pro Moto Unlimited class.
With 1,236 grueling off-road miles to be covered from Ensenada to La Paz the 54th edition of the Baja 1000, which was also as the final race of the 2021 SCORE World Desert Championship, was won once again by team SLR Honda.
With an early start at 2am on Thursday, Justin Morgan set off to cover the initial 444 miles of the race before passing the Honda CRF450X to Mark Samuels to race it to mile 816. Kendall Norman then took the bike to mile 999 where he handed the bike to home boy Brandon Prieto for the final 'sprint' giving Honda their 31st overall motorcycle victory at the Baja 1000.
"I think this year was a really good racecourse because it had a lot of good flow," said Samuels at the finish. "It was cool to get back down to the southern part of Baja and race that, because it's been a while since we got to. I actually really enjoy all the racing down here; it's not as rough, and it's pretty fun and flowy. Winning a peninsula run is awesome. I've been very close to doing it, and this one feels really good to get here first to the line. It's a big one to win."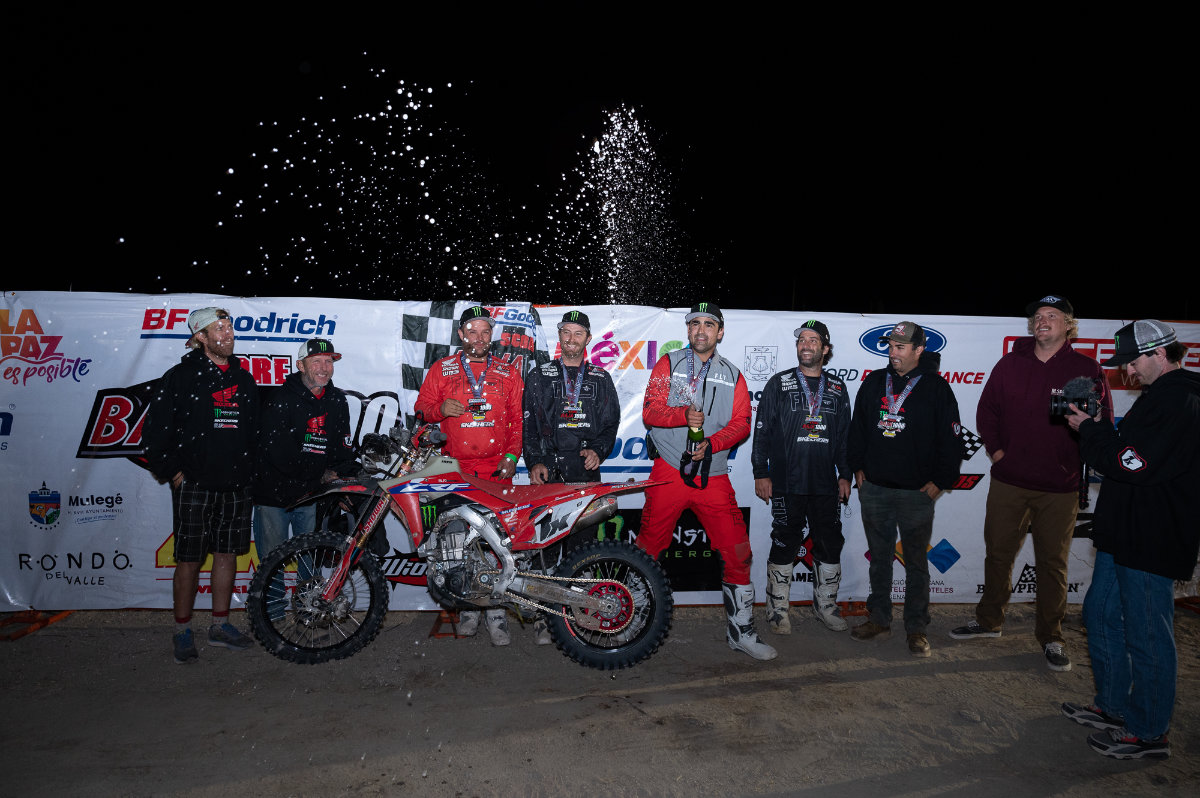 SLR Honda has made the SCORE series theirs and numbers prove it, this Baja win was their 12th consecutive SCORE race win as a team and sixth win for Samuels, the fourth for Morgan and the seventh for veteran Norman.
Second place went on to the Champion Adventures team and riders Colton Udall and Derek Ausserbauer who were hot on the winning team's heels for the first half of the race. Only having two riders, so many miles to cover and the pace of the SLR squad eventually eeked out the gap though and it grew to 1h:15m by the finish.
2021 SCORE International Baja 1000 results: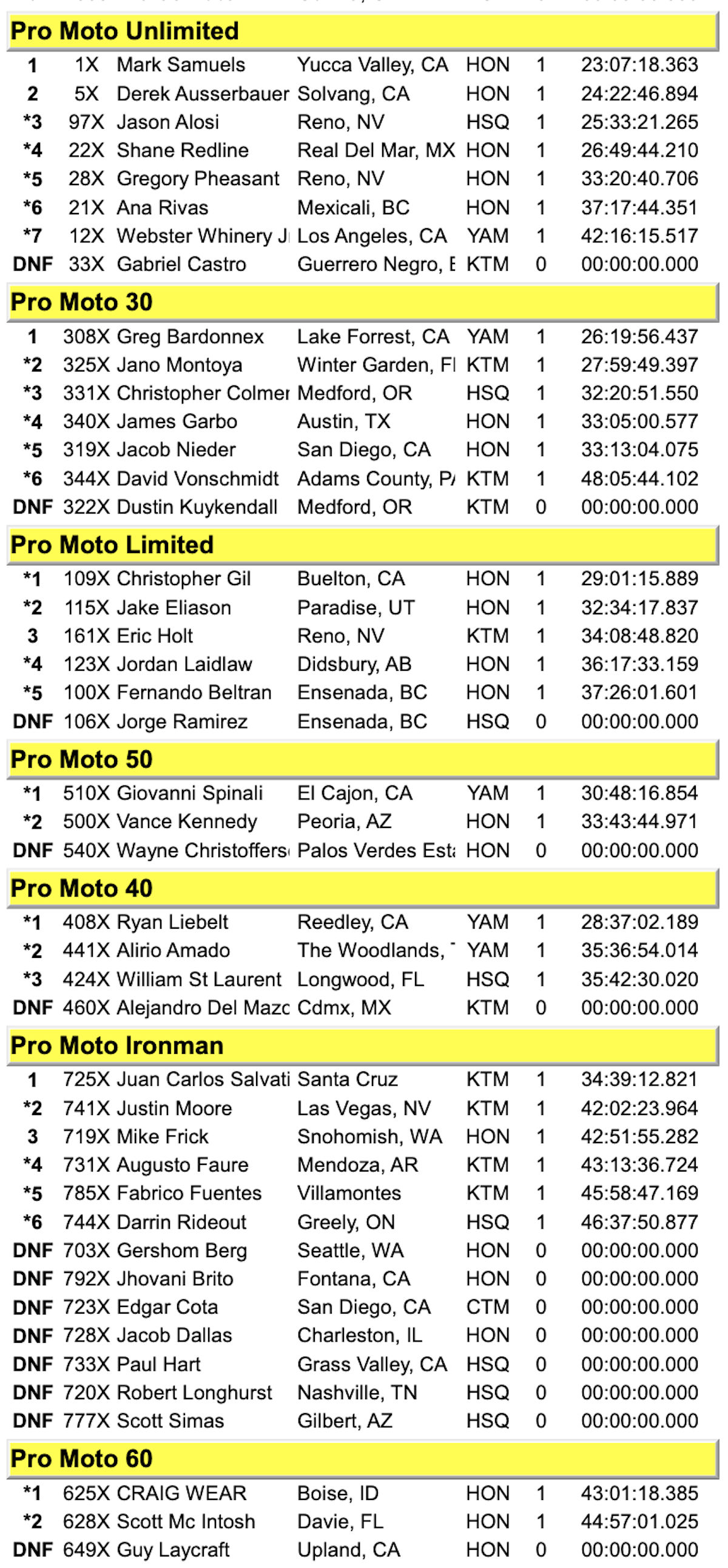 Photo Credit: Honda US