2023 Hattah Desert Race: Mason Semmens wins Aussie Classic
2023 Hattah Desert Race maiden victory for Mason Semmens at the notoriously tough, four-hour Australian classic off-road race in its 25th anniversary year.
Trail Jesters KTM rider Mason Semmens has surely earned his stripes at this Aussie classic. From the kids class upwards the Trail Jesters KTM rider headed a decent list of riders jetting back home from racing in the USA to compete at this year's Penrite Hattah Desert race.
Qualifying in the Top 10 Shootout was led by STE Racing's Callum Norton, who posted a lap time that was over a second clear of Jack Simpson and Corey McMahon with eventual winner Semmens in fourth ahead of Todd Waters who would crash out of the main race.
Sunday's eight-lap race began with 22-year-old Semmens making a succession of quick moves into third, before hunting down the leaders and making the move for the lead at the midway mark.
From there the US-based Victorian managed the lead until the chequered flag flew in a total time of 4h28m13.419s, marking his first Hattah overall and the 251cc-450cc four-stroke class win.
Mason Semmens: "What a weekend! The prologue went smoothly, managed P7 in the first run and then a nice fourth place in the Top 10 Shootout, which I was happy with and achieved a good starting position for Sunday.
"I got off to a good start for the main race, had some great battles with Callum and Jack [Simpson], before managing my way into the lead and from there kept chugging along to get the win. I can't put into words how much this means to me, it's a dream come true, and I am absolutely stoked!"
Emma Milesevic topped the Tenacious Women of Hattah eight lap race in a total time of 4:49.190, 10 minutes ahead of Madi Healey and Emelie Karlsson 30 minutes back in third.
2023 Hattah Desert Race Senior outright results: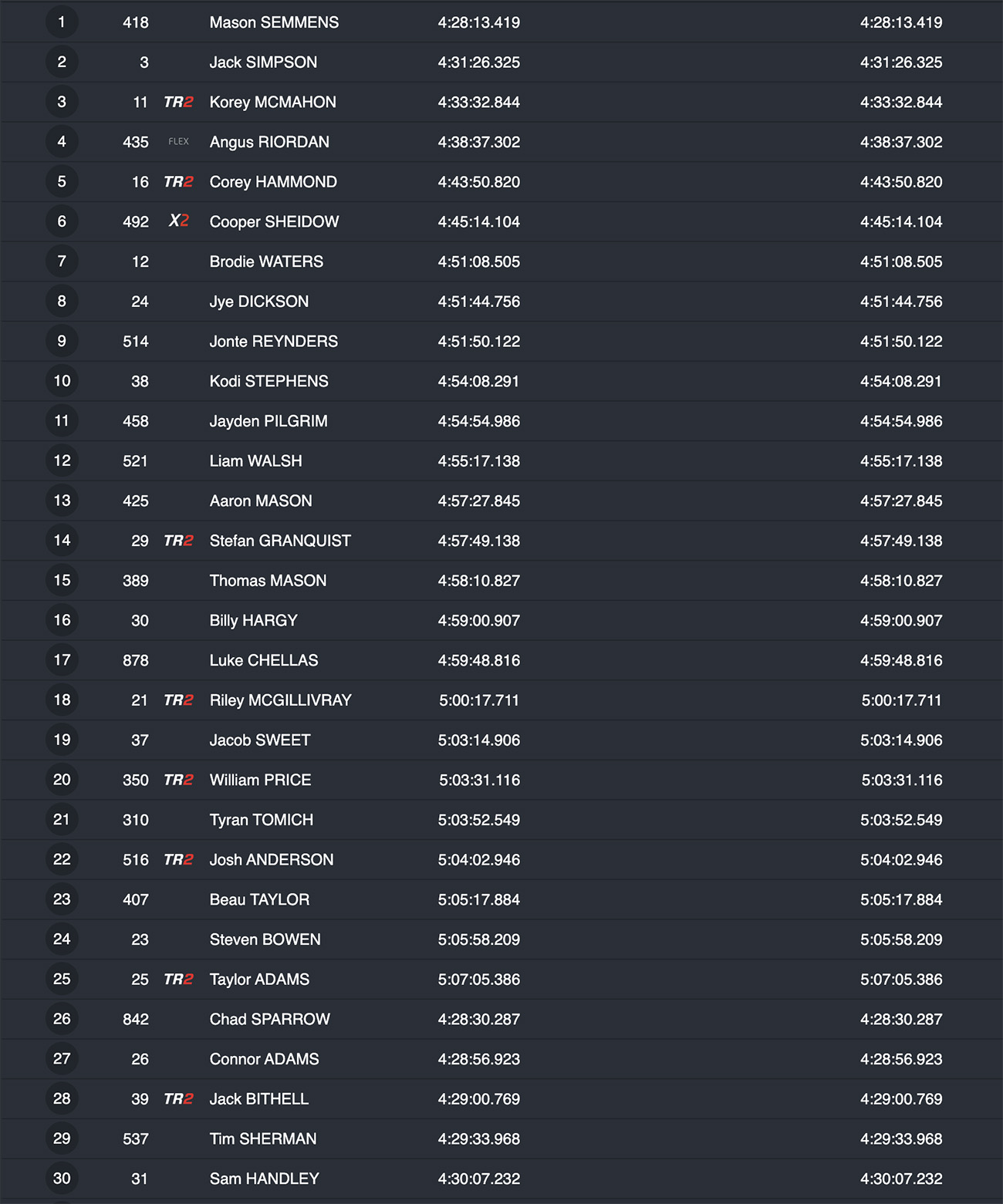 Photo Credit: Foremost Media