British Sprint Enduro: Hamish Macdonald heads Sherco double act
Hamish Macdonald and Jack Edmondson made it a Sherco double act with repeat first and second place performances in rounds three and four of the 2020 British Sprint Enduro Championship at Champs Parc.
Condensed, like so many race series' in 2020, the British Sprint Enduro series is spread across three weekends in August this year with two events on the bounce at the end of the month. The middle race weekend, rounds three and four, hit the clay dirt of the Northamptonshire venue at Champs Parc for two days of eight timed tests incorporating an MX circuit and threading around a thick, wooded hillside.
Contesting his first races in the UK this season, New Zealander Hamish Macdonald came, saw and conquered on a track where the tacky soil caused a few grip issues as racing got underway on Saturday morning before drying into solid lines and turning dusty as the two days wore on.
Crashing twice on the day one didn't prevent Hamish from taking 15 of the 16 tests consistently bettering Edmondson on his way to over a 20 second margin on day one and nearly 30 seconds on day two. "The track was tight and slippery early on but it got nice and started flowing as the day went on." Said Macdonald. "Times came down and we got to a limit where we couldn't go any faster and it was all about consistency." Explained the Kiwi who last raced a Sprint Enduro one year ago at the same venue.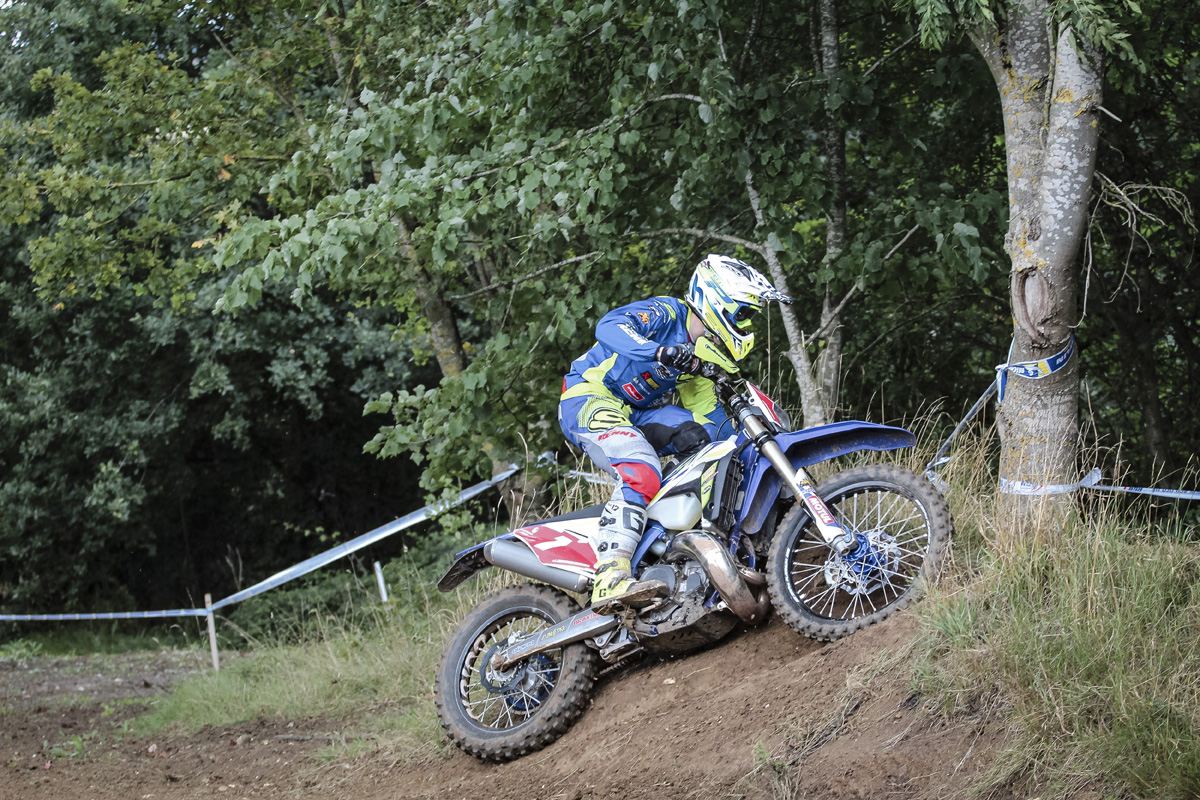 For reigning Sprint Enduro Champion and points leader Jack Edmondson it was a case of nearly but not quite in the wake of his Sherco teammate – threw Sprint Enduro format sees the riders attack each test in previous test time order. Jack Eddie seemed to take time to warm up in the tests each morning while Macdonald was on the beans from the first test to establish a lead. That said Edmondson was the only rider to take a test away from Macdonald and with that bagged the fastest test of the weekend award.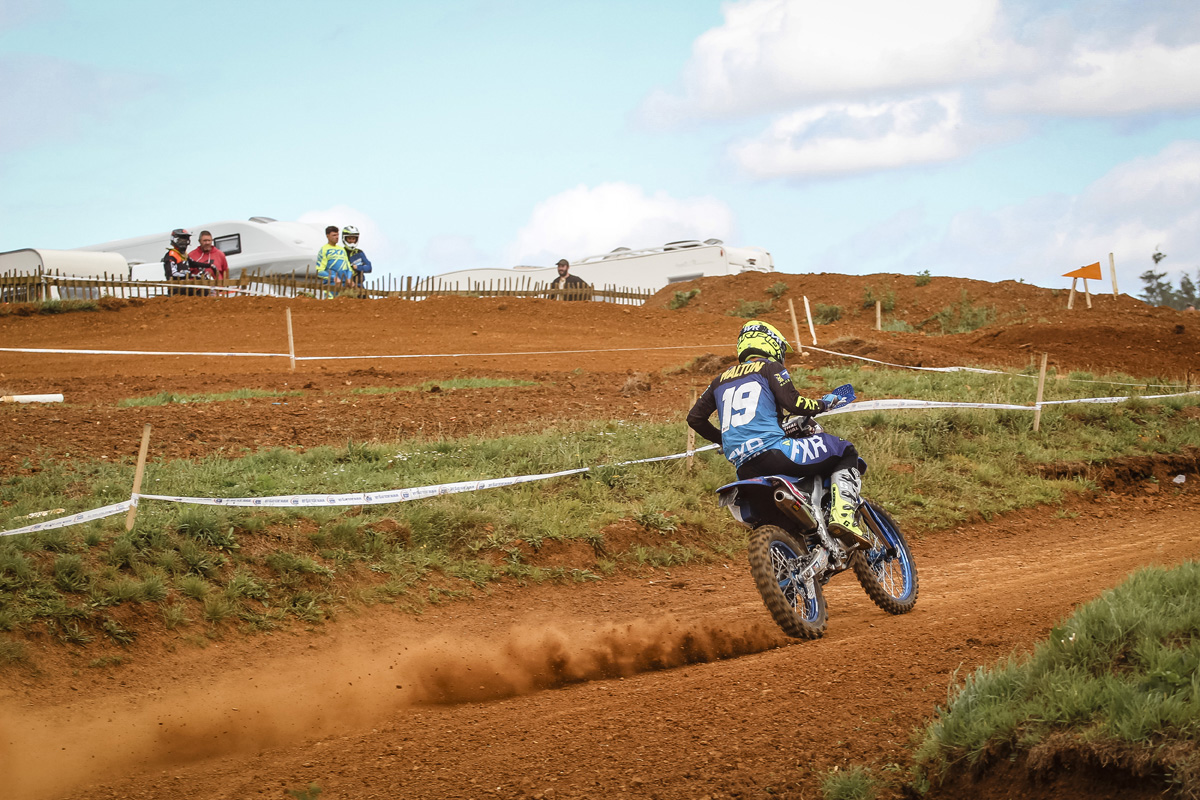 Third place went to the Johansson MPE Yamaha Racing team rider Alex Walton who was consistent in his third places across the two days of eight tests. Times were often tight between the top three but Walton only managed to bust the two Sherco's apart once, test three on day one. It wasn't for want of trying though…
https://www.instagram.com/p/CEPn5q4Hff4/
Behind the fastest three Tom Sagar took fourth on day one ahead of the Fantic pairing of Jed Etchells and Harry Edmondson. On day two Edmondson got to grips with the Northamptonshire dirt to leapfrog ahead of the vastly more experienced Sagar and his Fantic stablemate to take fourth spot overall.
Chater and Cookland share Experts wins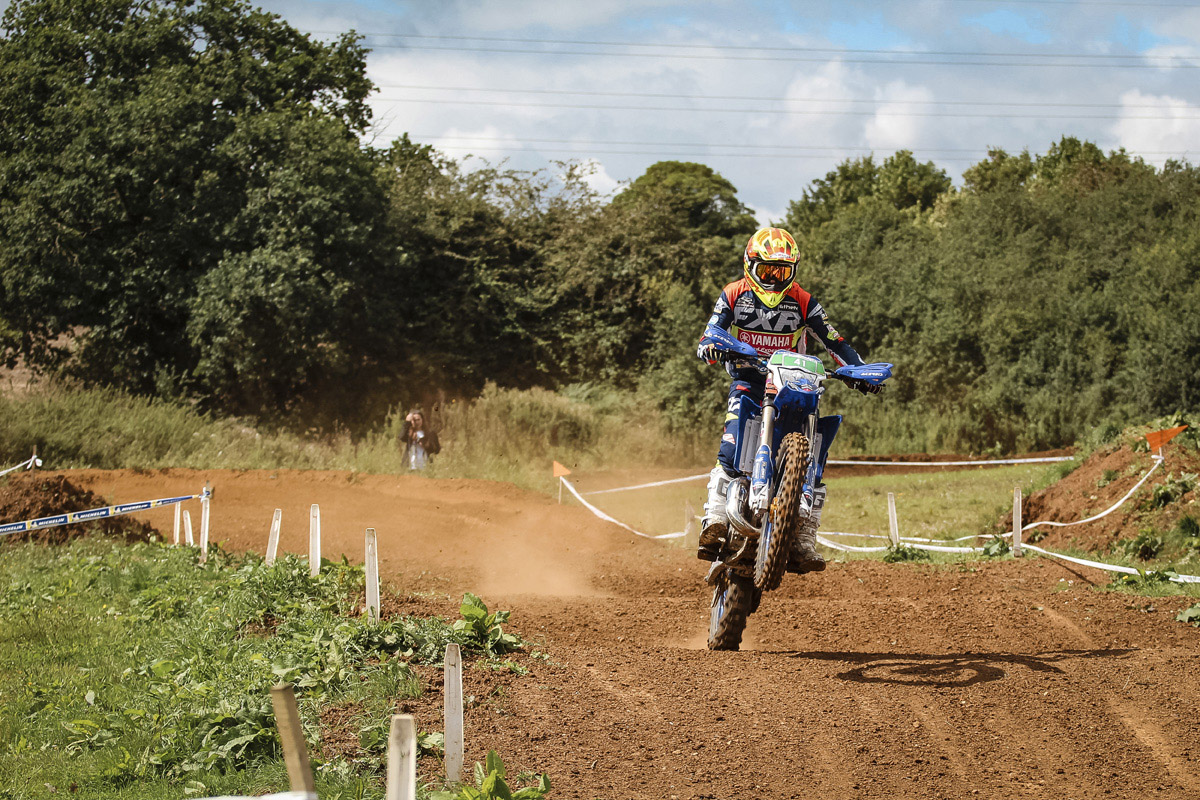 Charlie Chater was impressive on the sweet-sounding Yamaha 125 two-stroke to take the round three Experts win. The youngster quickly moved up the running order in the Sprint Enduro format to hound the Enduro World Championship racers in the Championship class ahead of him. Cole Cookland wasn't to be outdone and traded places with Chater to take the Experts win on the reversed circuit on day two.
British Sprint Enduro results, day 1 (round 3):
1. Hamish Macdonald 42:29.517
2. Jack Edmondson 42:41.223
3. Alex Walton 42:58.494
4. Tom Sagar 43:15.349
5. Jed Etchells 43:22.515
6. Harry Edmondson 43:59.652
7. Charlie Chater 44:45.121
8. Cole Cookland 45:25.520
9. Fergus Lamb 45:33.280
10. Jack Ditchfield 45:44.866
Day 2 (round 4):
1. Hamish Macdonald 42:24.343
2. Jack Edmondson 42:53.314
3. Alex Walton 43:17.397
4. Harry Edmondson 43:38.058
5. Jed Etchells 43:47.860
6. Tom Sagar 43:48.552
7. Cole Cookland 44:57.838
8. Charlie Chater 44:59.078
9. James Palmer 45:13.020
10. Fergus Lamb 45:35.386
We need your support
If you've enjoyed this article, if you've found it informative, interesting, entertaining even, please support us.
We want to continue doing what we do, to the best of our ability, serving the enduro and off-road community.
Please consider a donation, every little helps…
Thank you.
Full results via Fast Eddy Racing or British Sprint Enduro Facebook pages.
Photo Credit: Enduro21