McCanney and Edmondson share Natterjack day wins – Tom Sagar takes the British title
The Sherco Racing pairing of Danny McCanney and Jack Edmondson may have taken the wins across two days at the Natterjack Enduro final round but Fast Eddy Racing's Tom Sagar has taken the overall 2021 British Enduro Championship title.
2021 British Enduro Championship final round in a nutshell:
The final weekend of BEC action landed in the sandy soil at the British Army's Longmoor Training Camp for Team REME's Natterjack Enduro.
Sherco Racing's Daniel McCanney carried his winning form from the previous Isle of Man round to take the outright win on day one. McCanney finished a convincing 30 seconds ahead of a West Country battle between Dan Mundell and Alex Snow – both on different machinery this weekend.
After leading outright early on, Mundell brought home P2 ahead of Snow and with it some redemption for what has been an unreal run of bad luck this season.
Day two saw Jack Edmondson turn the tables on his fourth-placed finish the previous day. His Sherco teammate McCanney retiring with a bike problem eased the contest but Jack had to fight for the overall with Mundell and Snow. Jack finally took the win by four seconds ahead of Alex who in turn bettered Dan by just one second.
There were no shortage of old school British Enduro riders up at the sharp end of the Natterjack results including David Knight who also arrived on the back of a winning result on home soil one week previous. Knighter took a 6-4 scorecard scratch at the Natterjack to seal the 2021 E3 British title and second overall in the series he first raced in 1998 (where he finished second to Ady Smith before going on to score 10 championships).
Age is no barrier either to Tom Sagar who went one better than Knighter in claiming the 2021 British Enduro Championship crown, his fifth. Although he was just a little behind the pace this weekend, consistency all season paid off for Tom with a popular victory for the Fast Eddy Racing team.
2021 Natterjack Enduro results, day 1: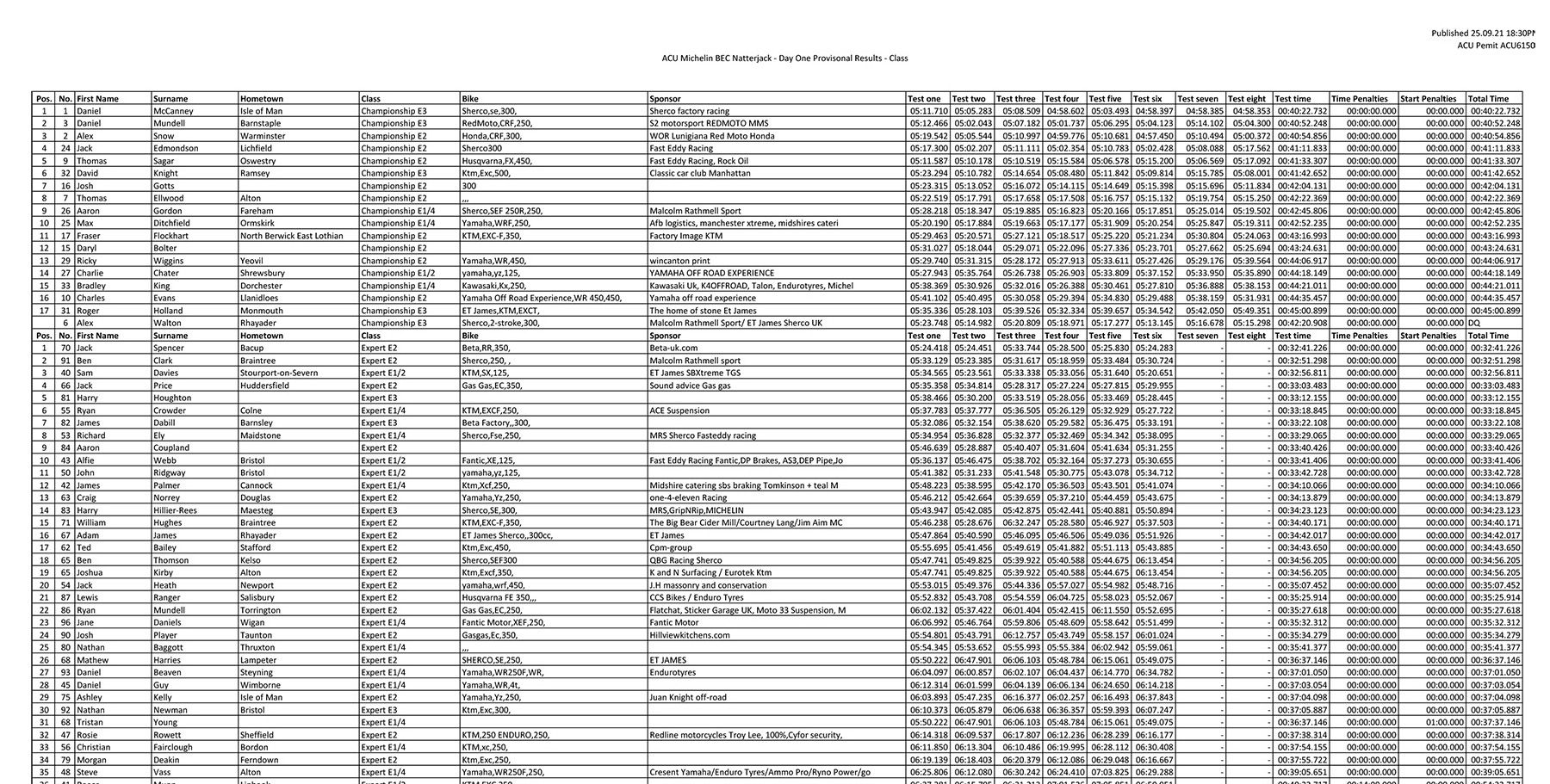 2021 Natterjack Enduro results, day 2: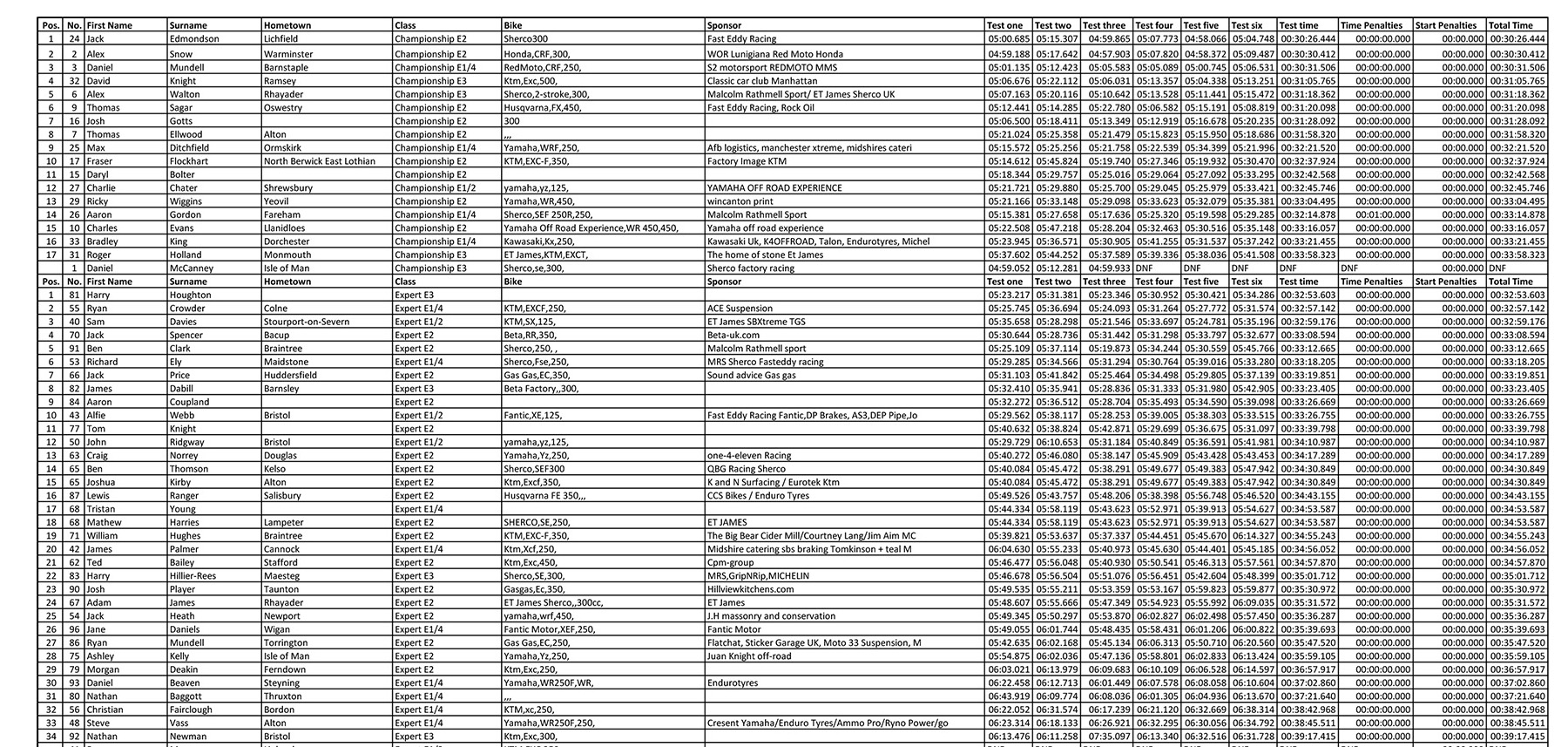 Photo Credit: Phil Hodges