David Knight takes first British Enduro Championship win since 2013
David Knight rolled back the years to take the overall win at round five of the 2021 British Enduro Championship with Danny McCanney turning the tables winning round six on day two – Harry Edmondson makes history with British 125 title.
When the 2021 British Enduro Championship calendar was announced at the start of the year it would have been a surprise if the name of Knight hadn't been on the entry list come September.
But to find the 'veteran' taking the outright win on day one, a mighty 23 years after he first won a British Enduro round and ahead of the EnduroGP rivals including Danny McCanney, was a surprise.
2021 BEC rounds 5 + 6 in a nutshell:
Rounds five and six of the 2021 British Enduro Championship made a welcome return to the Isle of Man and neither the Ramsey Motorcycle Club nor weather disappointed with a traditional and testing time card enduro.
Day one saw David Knight take his first scratch win since 2013, 23 years after he first bagged a BEC victory – "age is definitely against you at 43 and the body doesn't quite do what my brain tells it", said Knight.
The times were tight on day one with Knighter fighting hard to keep ahead of his Manx rival Danny McCanney on seven tests familiar to both for the scratch win – Knight won by just four seconds.
McCanney turned up the wick on day two to take a comfortable win, 54 seconds ahead of Knight with Jed Etchells completing a perfect Manx podium with third on both days. Tom Sagar was fourth and Alex Walton fifth in Championship class on both days.
A piece of history was also made in the IOM at the weekend as Harry Edmondson became the third 'Fast Eddy' to take the British 125 title after his father, Paul first took one way back in the 1980s.
Fastest female, Team GB's ISDE Silver medalist Jane Daniels took home two top 15 scratch results in the Experts.
Rounds seven and eight, the final of the 2021 season, take place next weekend on September 25-26 in the sand at the Team REME Natterjack Enduro.
2021 IOM British Enduro Championship results (day 1 + day 2):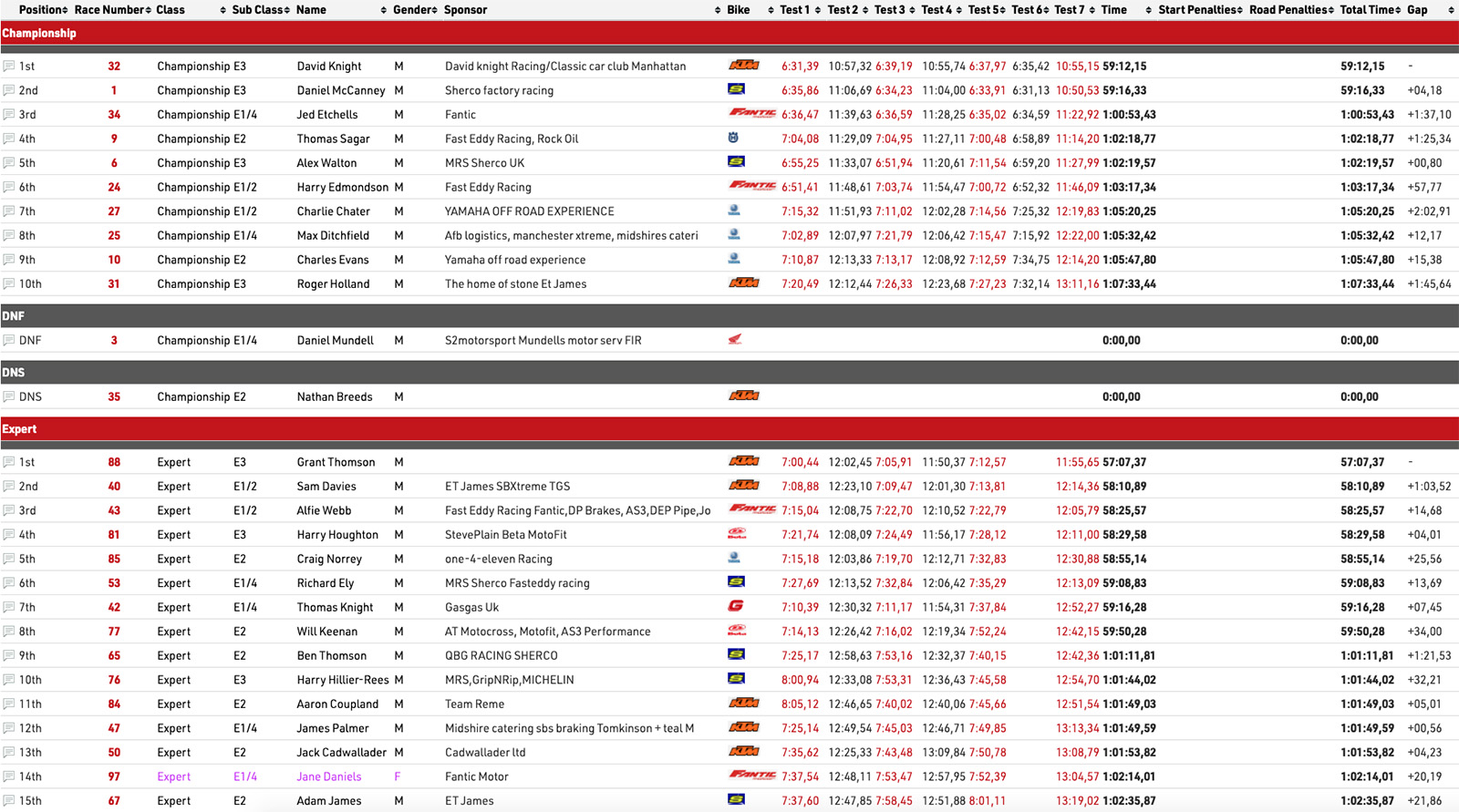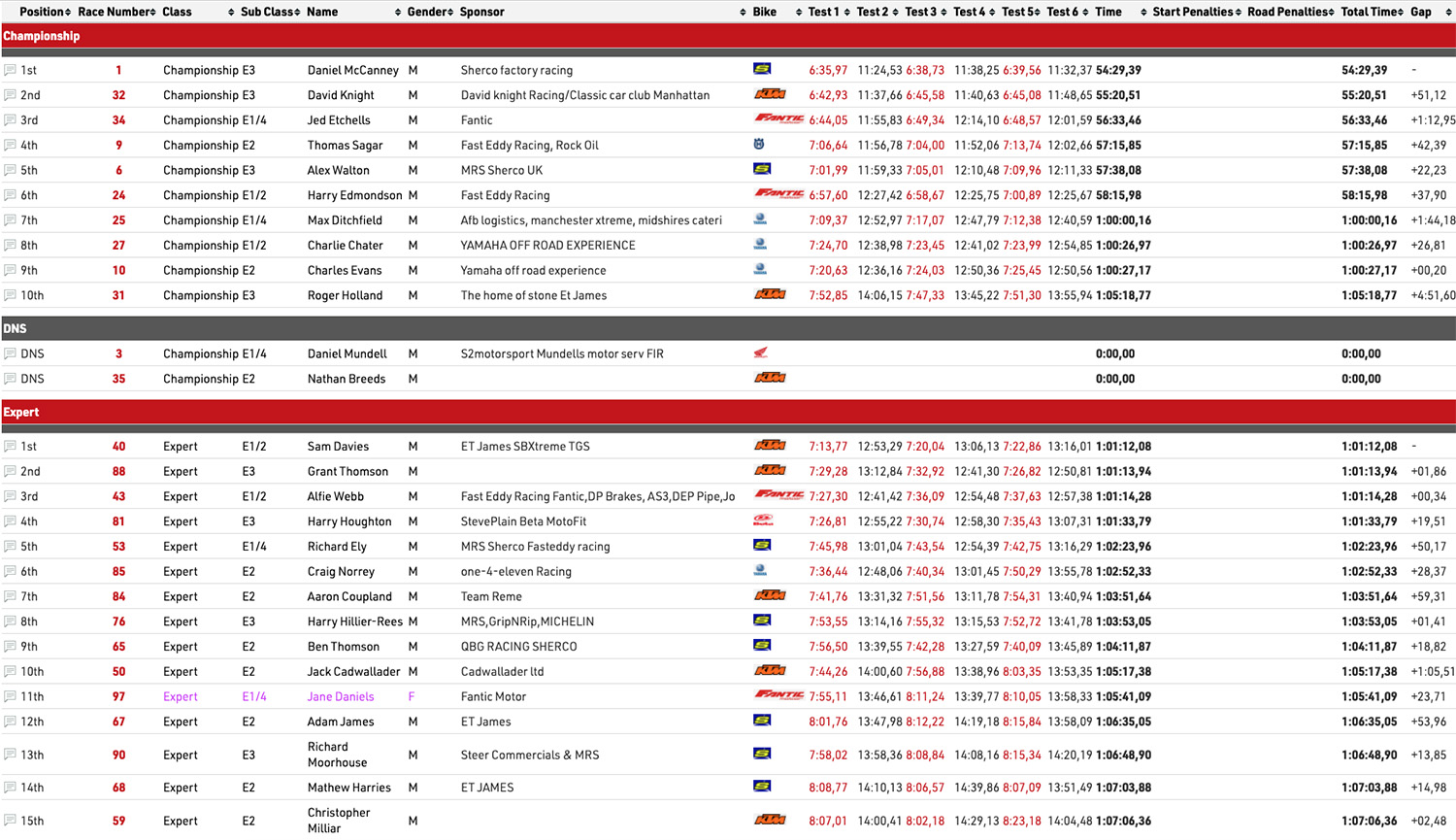 Photo Credit: Phil Hodges