David Knight set to make Rally debut
David Knight ready to make the switch to Rally in Cross-Country World Rallies and maybe, just maybe the Dakar Rally.

Three times Enduro World Champion, two-time GNCC Champion, outright ISDE winner, SuperEnduro Champion, Erzberg winner, Weston Beach Race winner (have we forgotten anything?) – when you've done all that, what next?
"Actually I got offered the chance to race Dakar a few times but it wasn't right." Explains David Knight as we catch up with him ahead of his planned Rally debut in the Abu Dhabi desert.
The news that the Abu Dhabi Desert Challenge, round one of the FIM Cross-Country Rallies World Championship, has been postponed is a spanner in the works for many but it won't put Knight off taking the next step in his long and illustrious career.
A trip to Holland to meet up with hugely experienced Henk Hellegers and the HT Rally Raid Team late in 2019 was the start of a process to complete a new chapter in the Manxman's CV.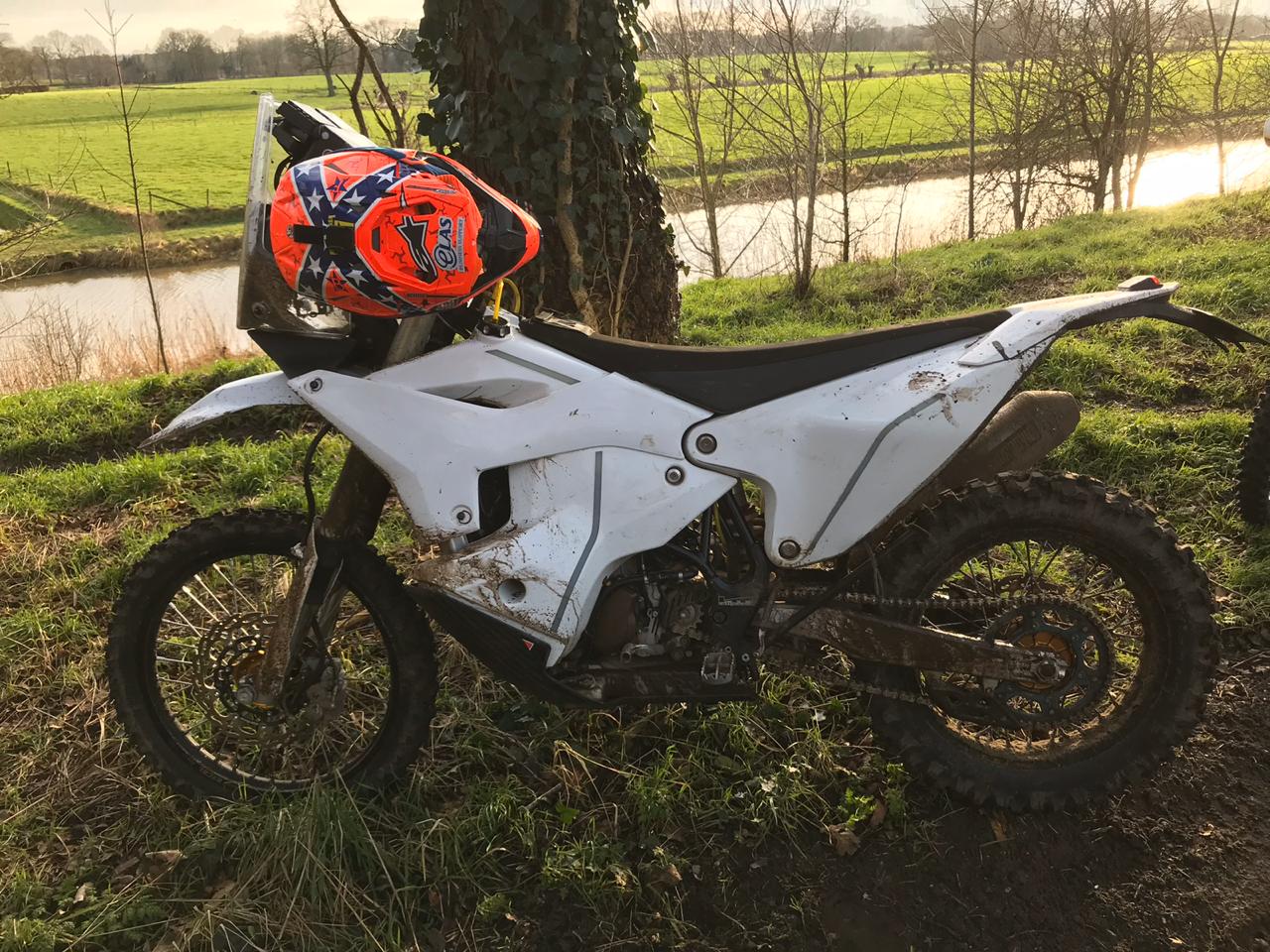 Rally has featured in Knight's racing life before, testing duties for the Factory KTM squad on different occasions was part of his broad development rider remit over the years. But the chance to do the big one, race the Dakar Rally, never became a reality despite KTM asking him to. His focus was always somewhere else Knight says, chiefly winning Enduro World Championshisp or GNCC Racing titles.
But that is finally about to change as Knight takes his time to learn new skills and aim for the Dakar Rally. We caught up with David ahead of his trip out to Abu Dhabi and before the news broke about the postponement of the event…
First things first David, how come it has taken you so long to get on a rally bike?
David Knight: "Literally it is something I've always wanted to do but it has never quite worked out for one reason or another and now is the right time.
"Actually, it's not the first time I've ridden a rally bike. I did a bit of testing in the past for KTM, not on the 450 but the 690 bikes and really enjoyed it."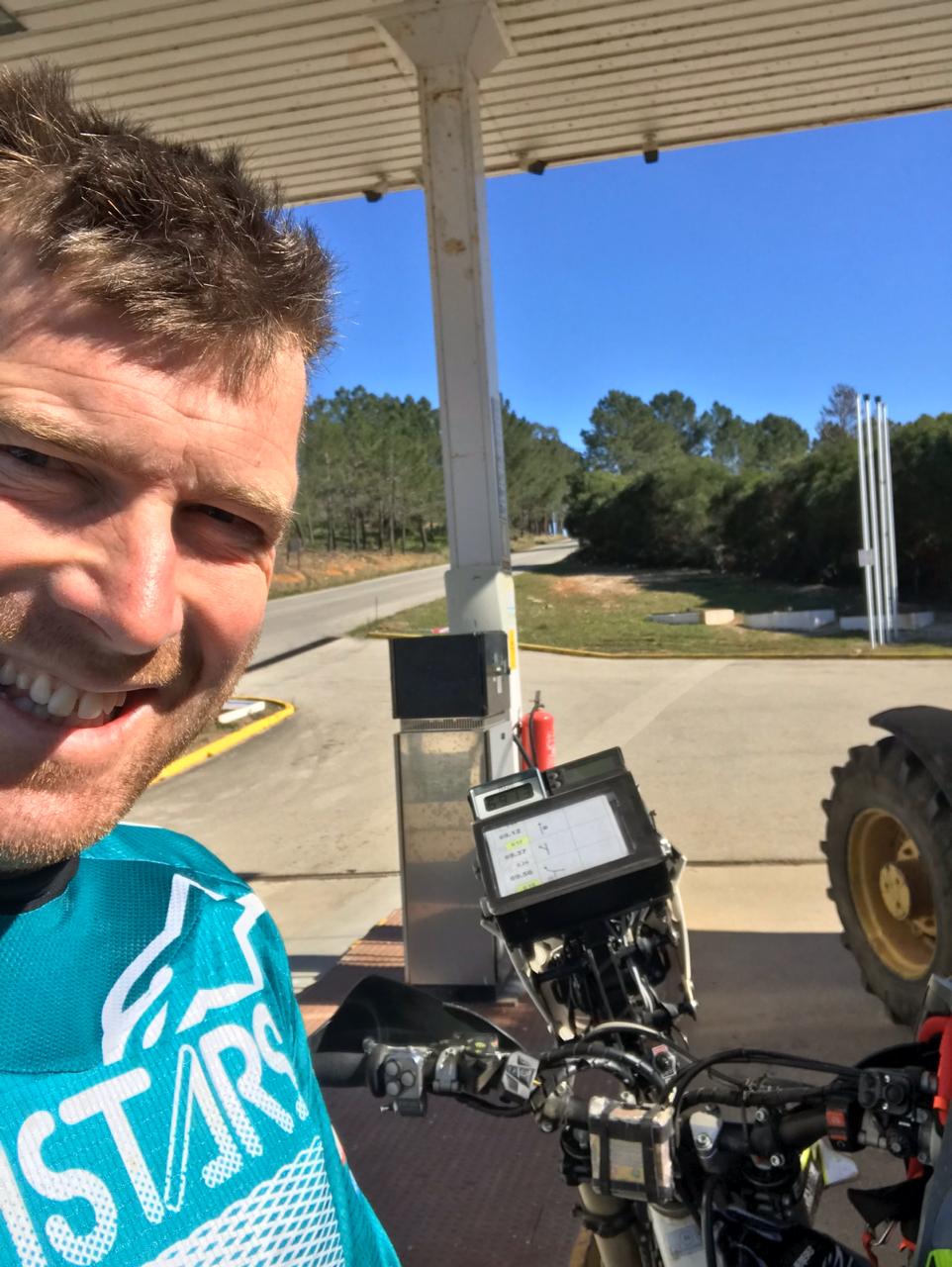 So why did it never happen before?
"The right opportunity never quite came along really. I got offered the chances a few times but it wasn't right. I was probably a bit young in the past to be honest. I'd have got on with it and I think I would have done well, maybe I missed an opportunity, but at the same time I'm in the right place mentally to do it now and I think with Rally that counts for a lot.
"I had serious offers a few times to go and do Dakar but I turned them down because I was too concentrated on enduro. The first time they offered it to me was the end of 2007 I think and at that time I didn't want it to jeopardise my GNCC season in 2008 so turned them down.
"In fact I remember when Toby Price came over to do the Enduro Juniors and I said about him doing the Dakar because he was fast and was used to the desert riding – look where that got him...
"When I got asked again a few years later I still wanted to achieve things in enduro I still felt like I had things to do in enduro world championship so turned it down again."
"Later when I was riding Honda it was something that was always going to happen but didn't ever materialise. I kept getting my hopes up but they got quashed each time. In recent years I've been offered rides but I don't want to do it and get to day five of a race and the bike breakdown."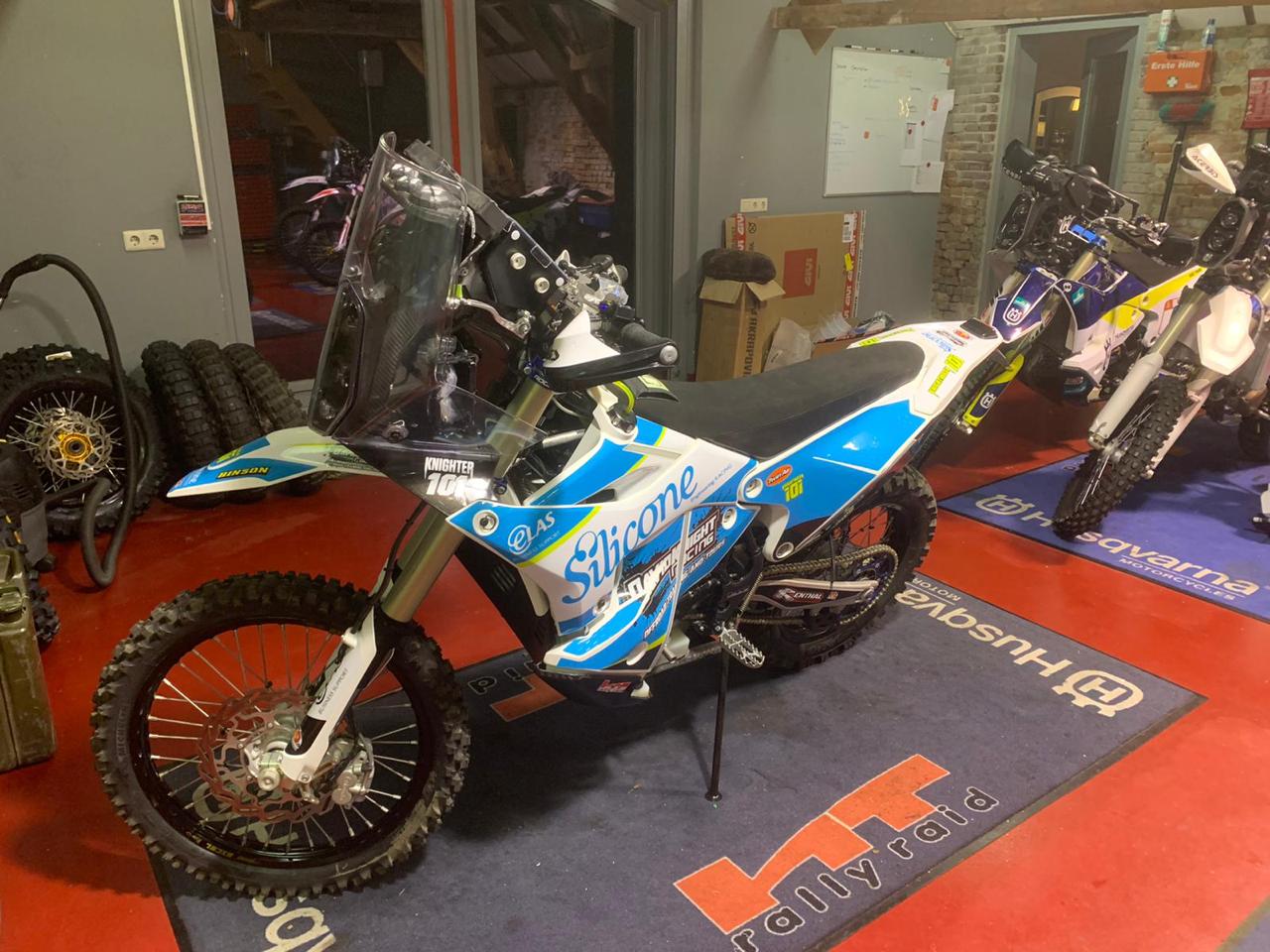 How did the new deal come about then?
"Literally I went to visit Henk Hellegers who used to run the Honda Rally Team in the first few years. He has his own team, HT Rally Raid Team, running Husqvarnas and they are a very experienced. I went out and spent a few hours talking with him to see what we could do and how it could work.
"After that I've spent three days training and learning to navigate in Portugal with WIM Motors and that is about it. I probably did 1000 miles in three days and really enjoyed the experience."
How do you think you'll adapt, Rally is a very different game to play…
"I've said to everyone involved that I'll be the first person to put my hands up and say this isn't for me if I'm not enjoying it but I have good people around me and I'm doing it with a clear head.
"It's up to me what I do these days, if I want to race beach races or extreme events or the EnduroGP Seniors it's up to me and I'm doing things I want to do.
"I also want the bike and team to be right otherwise it is not worth doing it. I want things to be right so that I can enjoy the experience of doing it and not be disappointed. Having the right team is worth a lot more than having a load of money or whatever."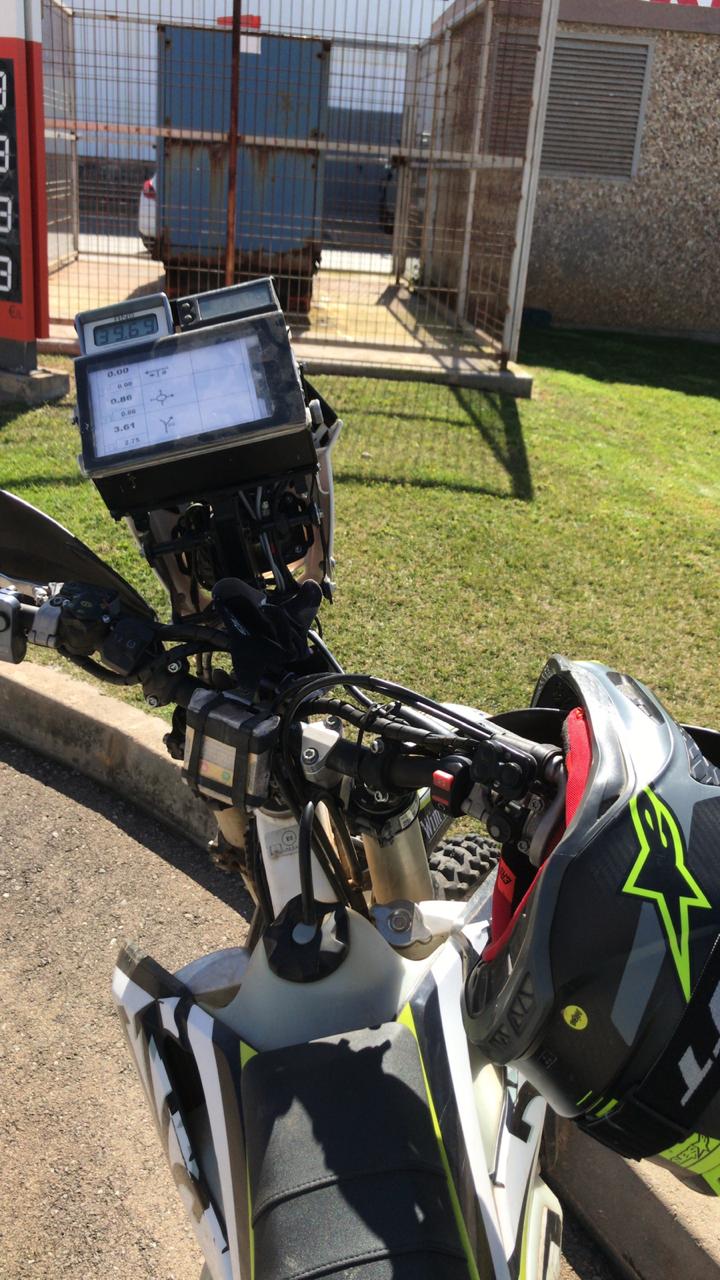 Sadly, Coronavirus has put pay to the Abu Dhabi race but why there and what next? Dakar?
"The whole reason for doing the Abu Dhabi race was to learn sensibly and work out where I'm at with the view to doing more and possibly the Dakar. Everyone knows I'm competitive and I always have been known for that, and I'm still competitive but I'm going to this event purely to learn. I want to do it properly."
"I was riding eight hours, eating a bag of crisps when I filled up with petrol and carrying on. I loved it"
"Part of the attraction is the learning process. If I get beaten by some old bloke I want to learn from that and see why he's faster and try and work on that the next day. I'm not going to rush it. If I can progress and get better I'll be happy enough.
"I have good people around me and good people behind me in Silicone Engineering team. Clarissa and Sommai at Silicone Engineering are the two people that have given me this amazing opportunity and to be able to do it my way with the best people and equipment available is the most important thing and it's great to have friends that understand how much it means to be able to do this.
"That's why I was attracted to Henk's team because I want the bike and team to be right otherwise it is not worth doing it. Like I said, I want things to be right so that I can enjoy the experience."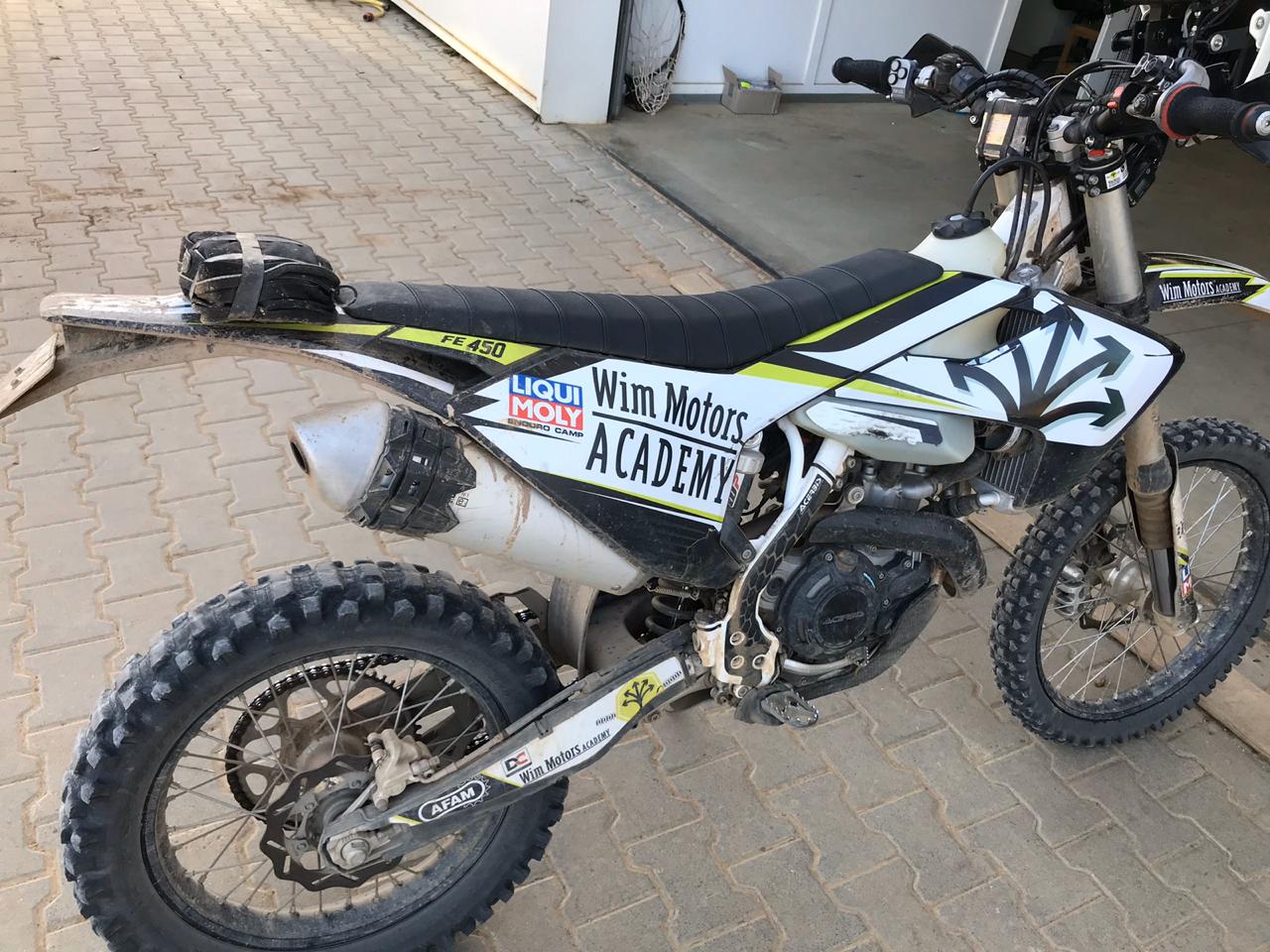 How have you found the navigation?
"It's one of the things Jamie McCanney (Yamaha Rally Team) said to me, you cannot believe how fast the top boys ride and navigate at the same time – it's obviously a big part of the learning process for me but also that's a big part of the attraction.
"I got on ok with navigation training but admit I made a few mistakes like you'd expect because it is a new experience. I think it is a little like some other events I've done like Romaniacs where you're riding difficult terrain but having to look at the track and navigate your way but at the same time it is completely different having to find a CAP or waypoint in the middle of nowhere and that is why I entered Abu Dhabi because it is one of the true desert races and a great place to learn."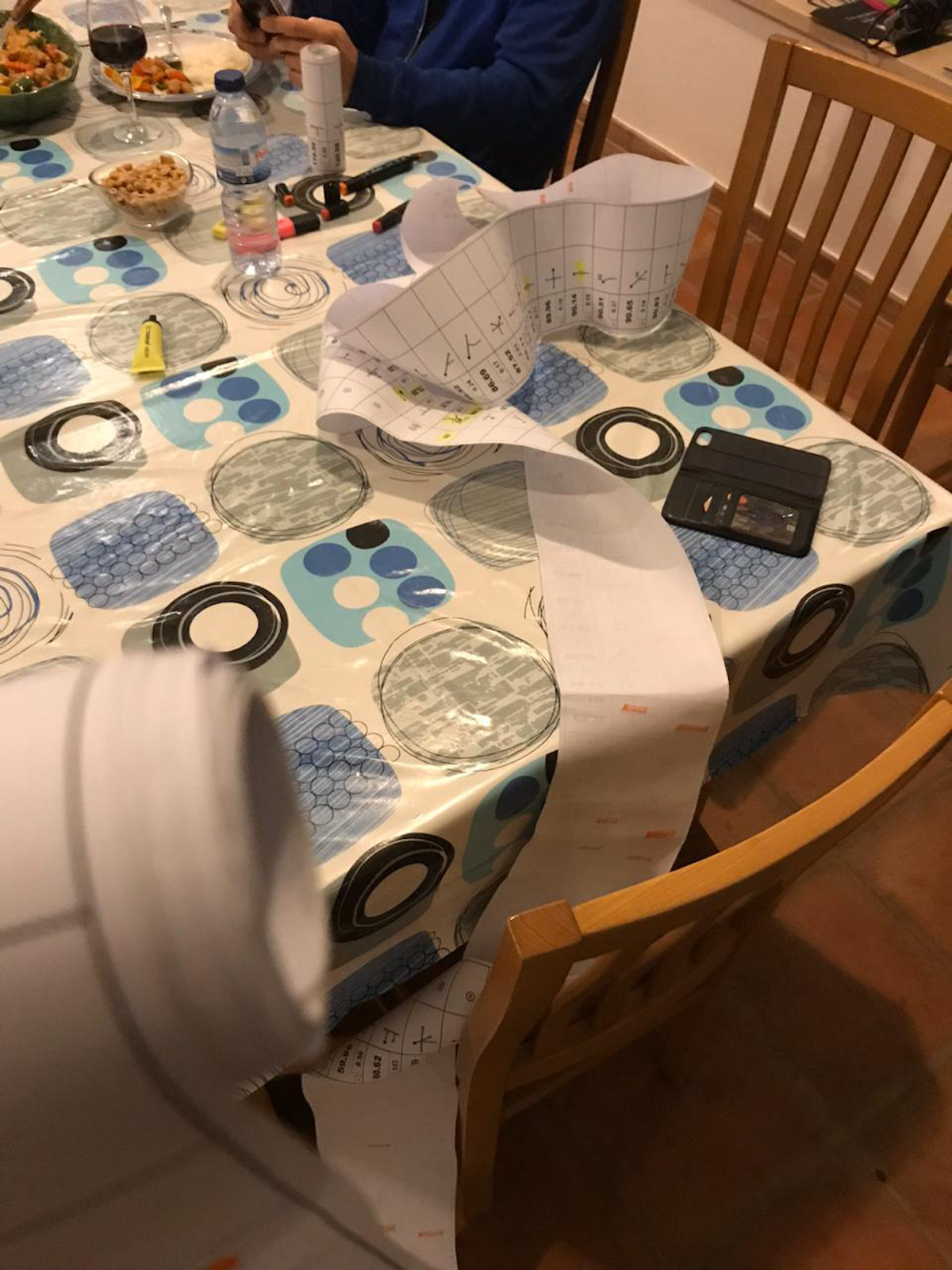 "I'm going to enjoy myself and plug away at it. That's the reason for doing it. It's a complete learning experience and I'm approaching my first race with no care about a result. If I can do that I'll be happy enough.
"I think I definitely missed the boat in the past. I had chances but I'm doing it now because I want to not because I have to and I think that is the right reason."
How was it getting on a big rally bike?
"Well really I spent no time at all on one so far, about an hour. I'm going to go out next week (was going - Ed) to put some time on that bike in Abu Dhabi and get more used to it. But the bike feels good and I think if anything it will suit me well. It's the first bike I've got on for ages that seemed to fit me to be honest!
"It feels different with 40 litres of fuel in it of course and the bike I rode was a straight back from Dakar, I just go to on it and away I went. I did the navigation training on a 450 enduro bike with a navigation tower on it so that was different and I just concentrated on learning to read the roadbook."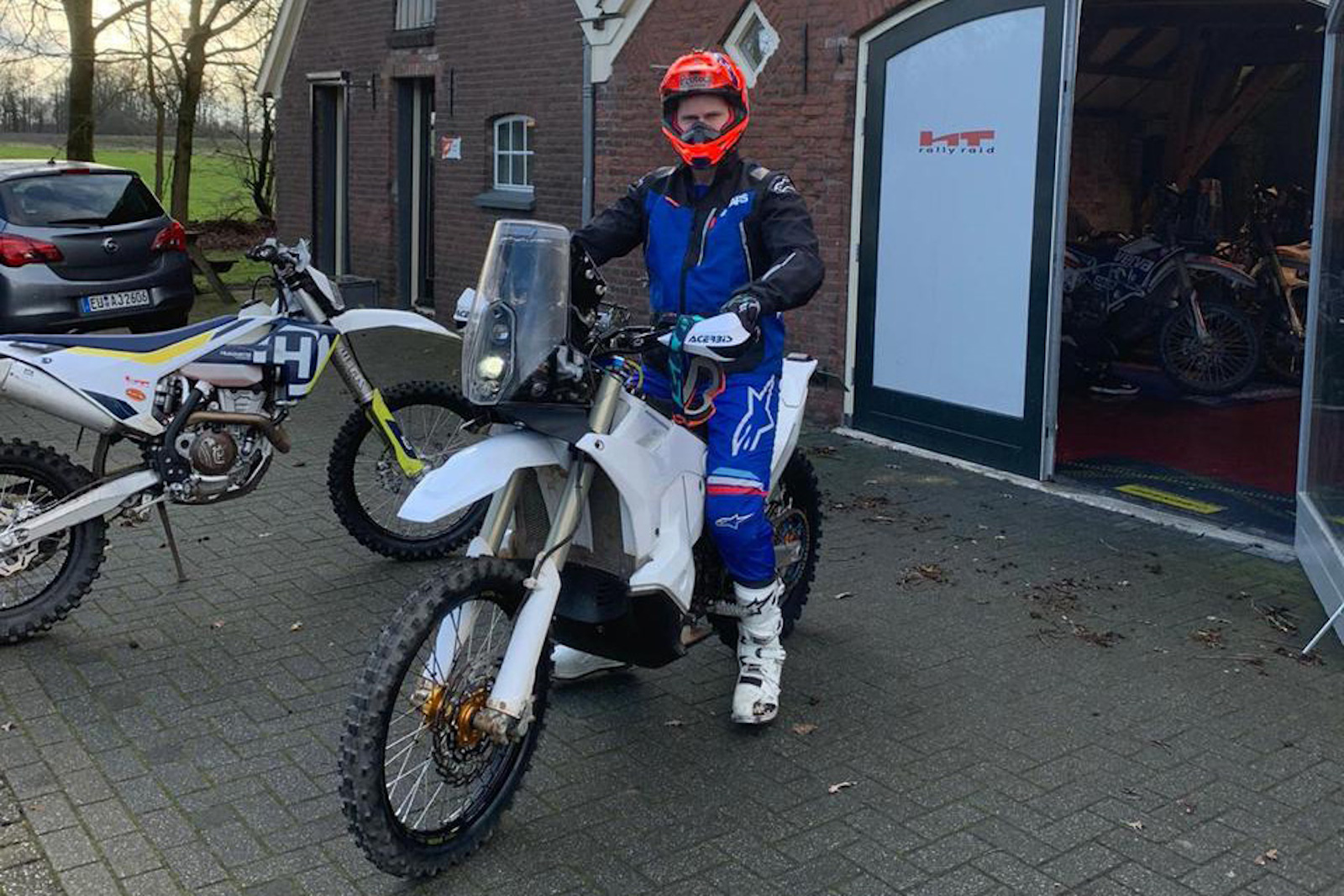 What about the dangers of rally?
"It is dangerous and a lot of people have told me not to do it but I've grown up on the Isle of Man, I know all about dangers in bike racing. I know how people approach the TT and how it can gel with you or not and I know myself well enough by now.
"But I spoke a lot with the missus and I've had a lot of thinking time since the whole idea started to come about and I'm doing it for the right reasons.
"The thing is it's one of the things left on the list to do. I don't want to be sitting in my rocking chair when I'm 70 and watching the Dakar on the telly, or whatever we'll be watching things on by then, and say to myself I wish I'd done that."
Photo Credit: David Knight + HT Rally Team