Haaker and Blazusiak head-to-head for 2019 EnduroCross title this weekend
Colton Haaker and Taddy Blazusiak go head-to-head for the 2019 EnduroCross championship this weekend in Boise.

The 2019 AMA EnduroCross Championship will go down to the wire at the Seat Concepts Boise EnduroCross this weekend. Not for the first time, Colton Haaker and Taddy Blazusiak will face each other for the title, this time with just two points separating them as they enter the final three motos.
The maths is easy, if they both finish inside the top five, the rider who finishes ahead of the other will take the title. Simple.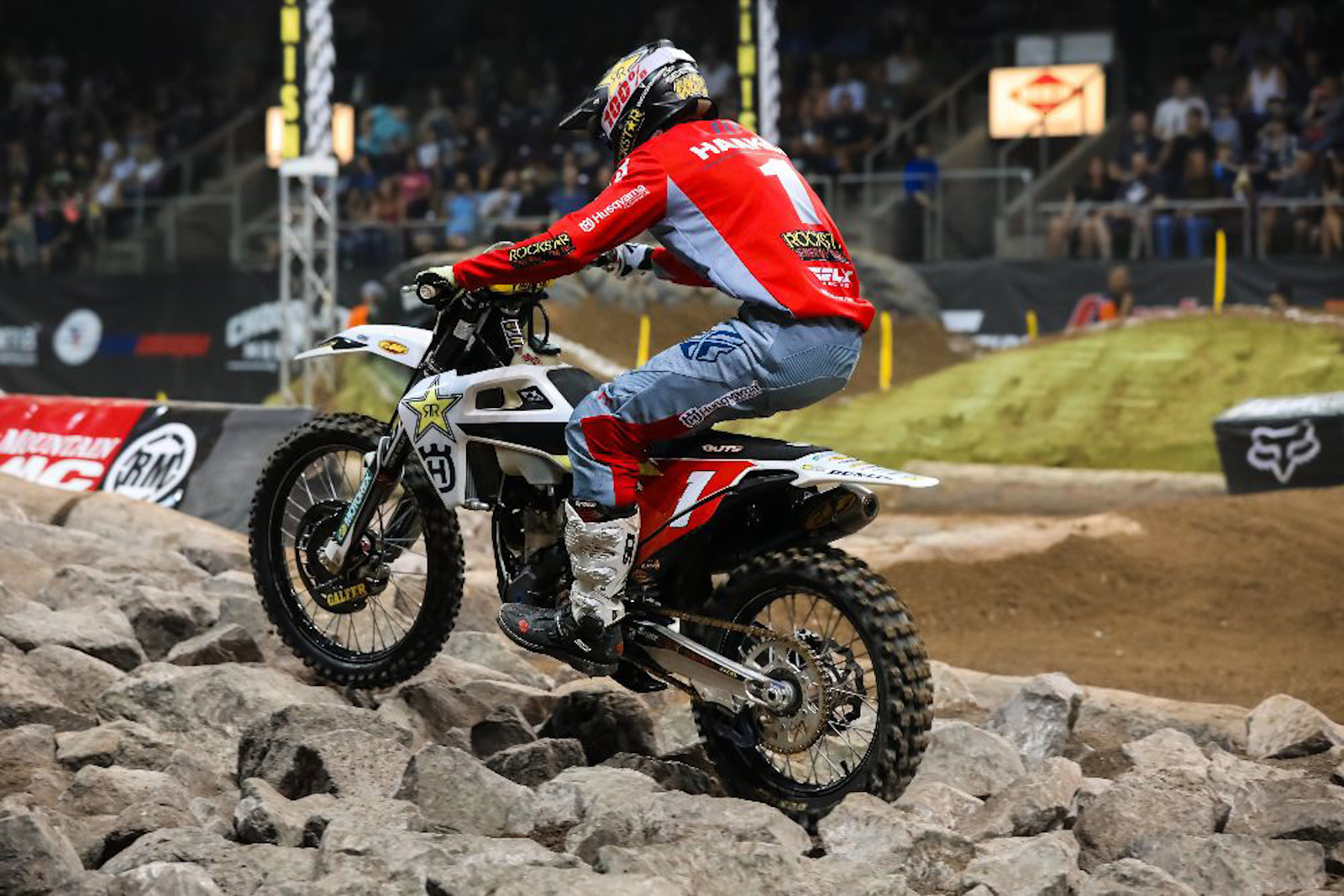 Haaker is a two-time and defending AMA EnduroCross champion. He came up in the shadow of Blazusiak, who is a five-time AMA EnduroCross champion from Poland. In recent years the momentum shifted to the younger Haaker and fellow American Cody Webb, who between them have won the last five titles while Blazusiak moved away from the US series.
This season in the rejuvinated EnduroCross series, Haaker won the opening race in Prescott Valley, Arizona with 2-1-1 moto finishes. Blazusiak, drafted in to replace injured Cody Webb quite late in the year, had a few crashes at the opening round which held him back to third overall.
Blazusiak then stormed back at round two in Denver and won the event with 1-1-2 moto scores while Haaker finished second after subpar starts and a crash in moto three.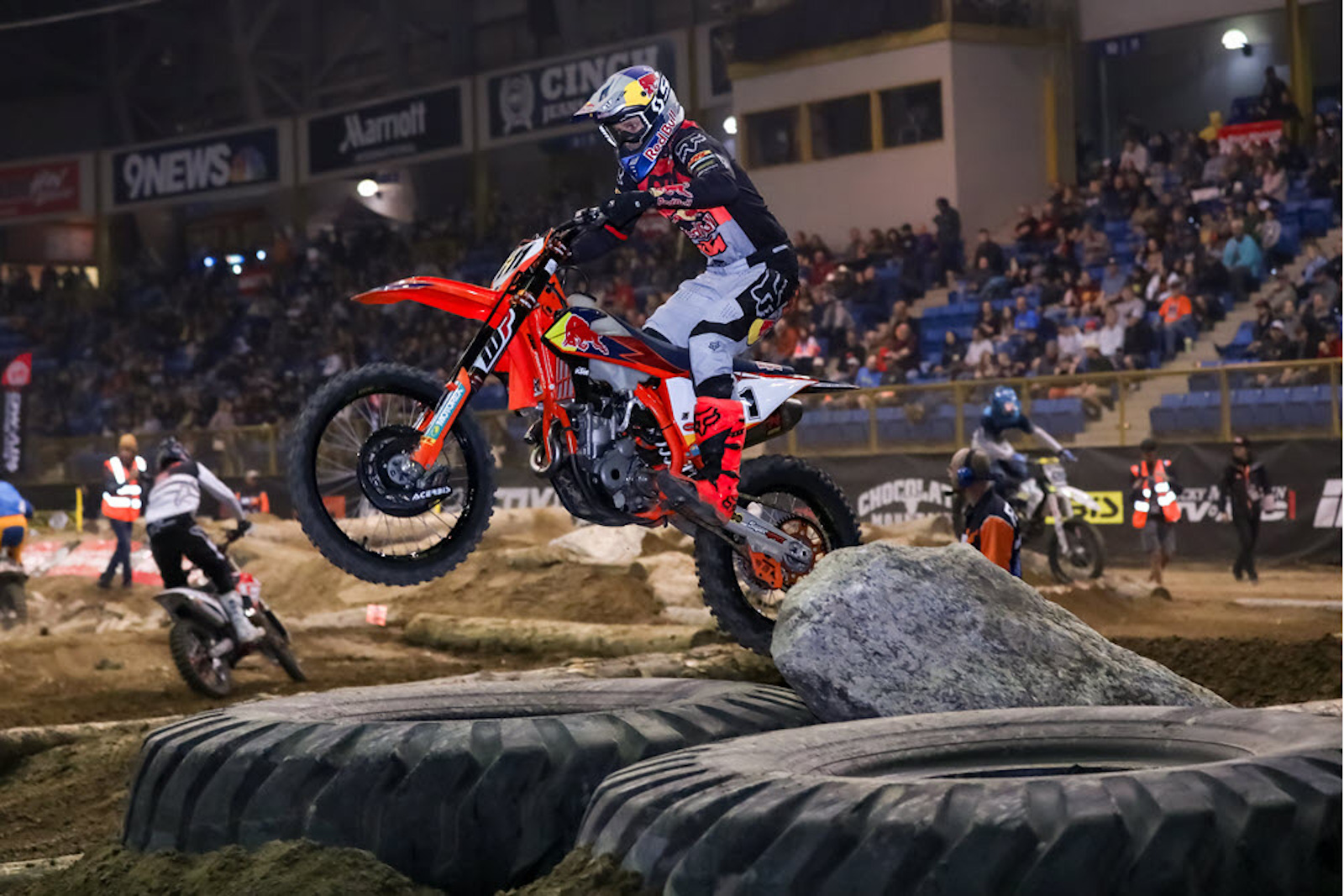 The battle for third in the championship is even closer with RPM KTM backed Trystan Hart tied with Beta USA supported Max Gerston tied on points. Cory Graffunder is just two points behind them also after a strong second-place finish at the opening round on his SRT Offroad Yamaha.
3Bros / SRT / Husqvarna rider Noah Kepple is currently sitting in the sixth position and is among the large group of riders that have battled hard for the top spots. He has had two third-place moto finishes so far in 2019. Ty Cullins is another rider battling at the front. He is racing a TM two-stroke and is holding the seventh position and leading the Junior Championship for under-21 riders.
Shelby Turner has dominated the Women's class in 2019 with two wins plus doubling up with a hard-fought win in the Intermediate class in Denver. Turner will be looking to clinch her third Women's title in Boise.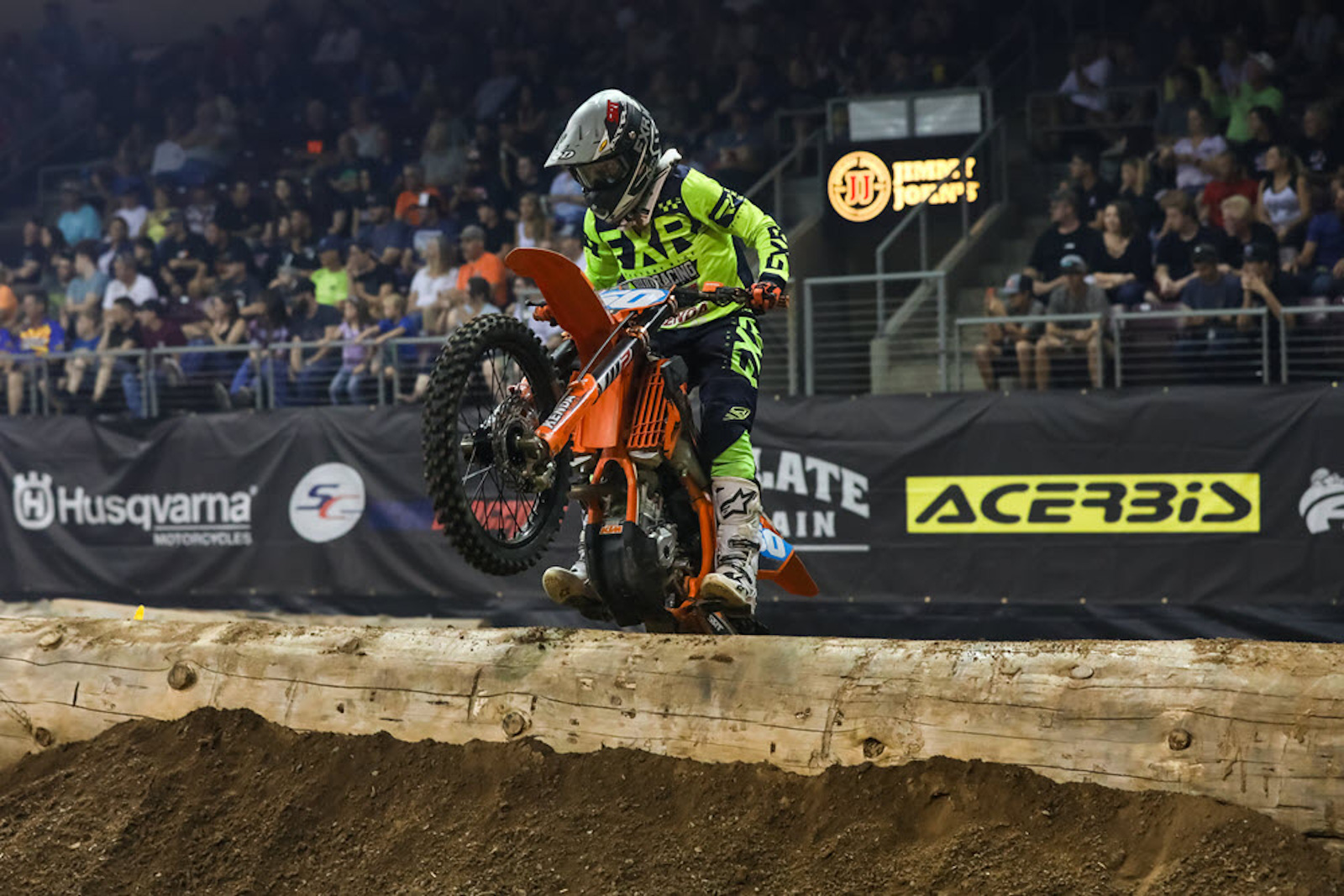 In addition to the Super EnduroCross (Pro) championship, the titles will be on the line for the Vet 35+ and Intermediate classes. There are also non-championship Amateur and local Club classes competing.
2019 AMA EnduroCross championship points with one round remaining:
Colton Haaker, 47, Husqvarna
Taddy Blazusiak, 45, KTM
Trystan Hart, 36, KTM
Max Gerston, 36, Beta
Cory Graffunder, 34, Yamaha
Noah Kepple, 30, Husqvarna
Ty Cullins, 29, TM
Geoff Aaron, 27, GasGas
Nick Thompson, 25, KTM
Tim Apolle, 22, Sherco
More information and tickets for Saturday: EnduroCross.com
Photo Credit: Jack Jaxson