2021 EnduroGP World Championship final classifications, all classes
Final classifications from all classes in the 2021 FIM EnduroGP World Championship. The 2021 EnduroGP season will go down in history as a classic for many reasons, not least a titanic contest up the top of the timing sheets all season.
With the return of KTM and Josep Garcia plus a fresh wave of younger riders bringing it to the already established fast guys Steve Holcombe and Brad Freeman, each round of the shortened six GP season was awesome to watch.
In the end there can be only one winner and being fast all season counts, as 2021 world champ Freeman proved with never boing off the season in all 12 days raced. Going out in style with a win on the final day capped it off nicely.
Draw your own conclusions from this list of final championship positions but here are just a few points to ponder: a healthy list of seven or eight riders scoring the big points all year in EGP scratch mixed many manufacturers, engine configurations and capacities (300cc two-strokes, 250 4T, 350 4T and even a 500 4T), TMs featured heavily in all classes from the new Boano team awning, Fantics were also everywhere in the Youth ranks, Queen Laia was back like she'd bever been away…bring on 2022.
EnduroGP scratch championship positions: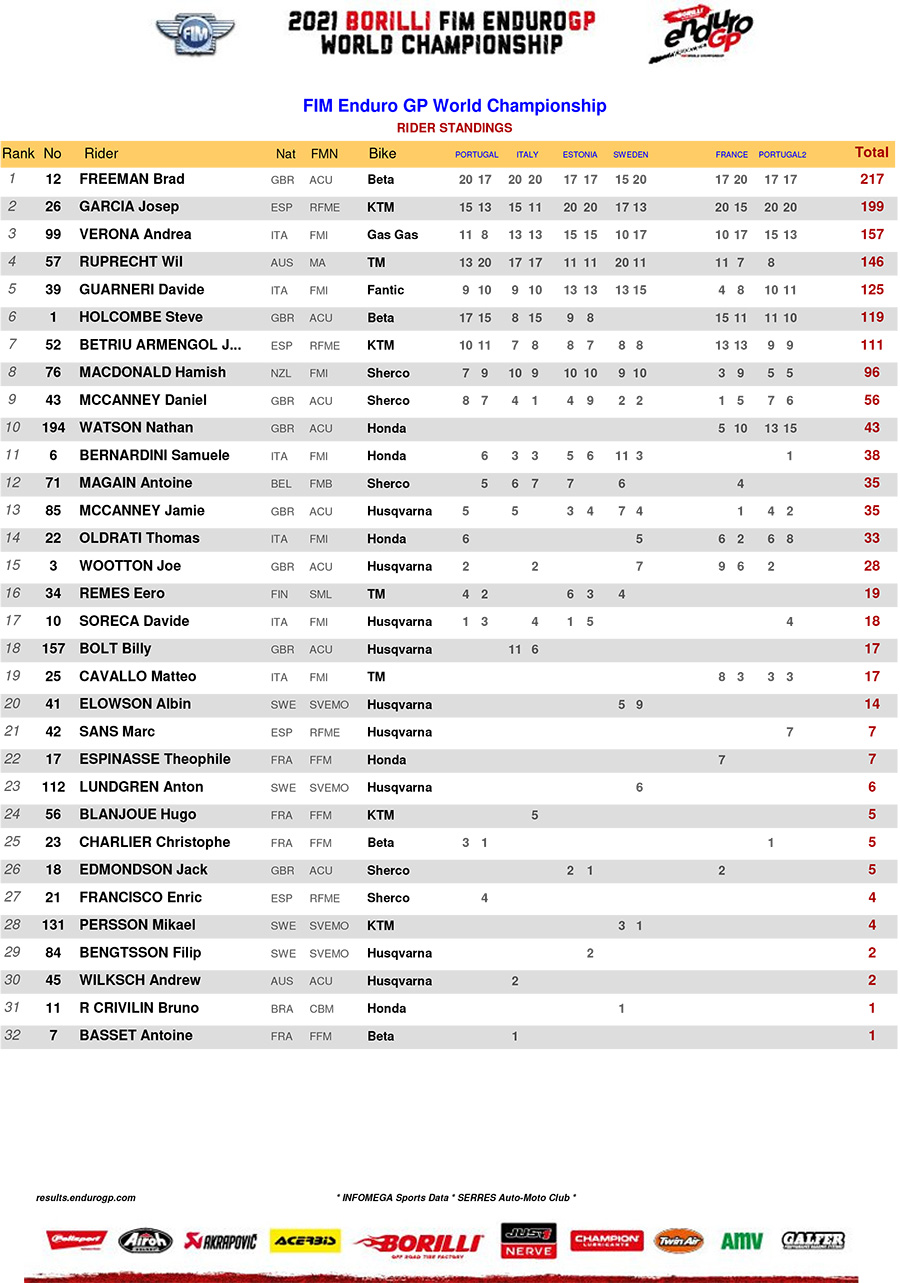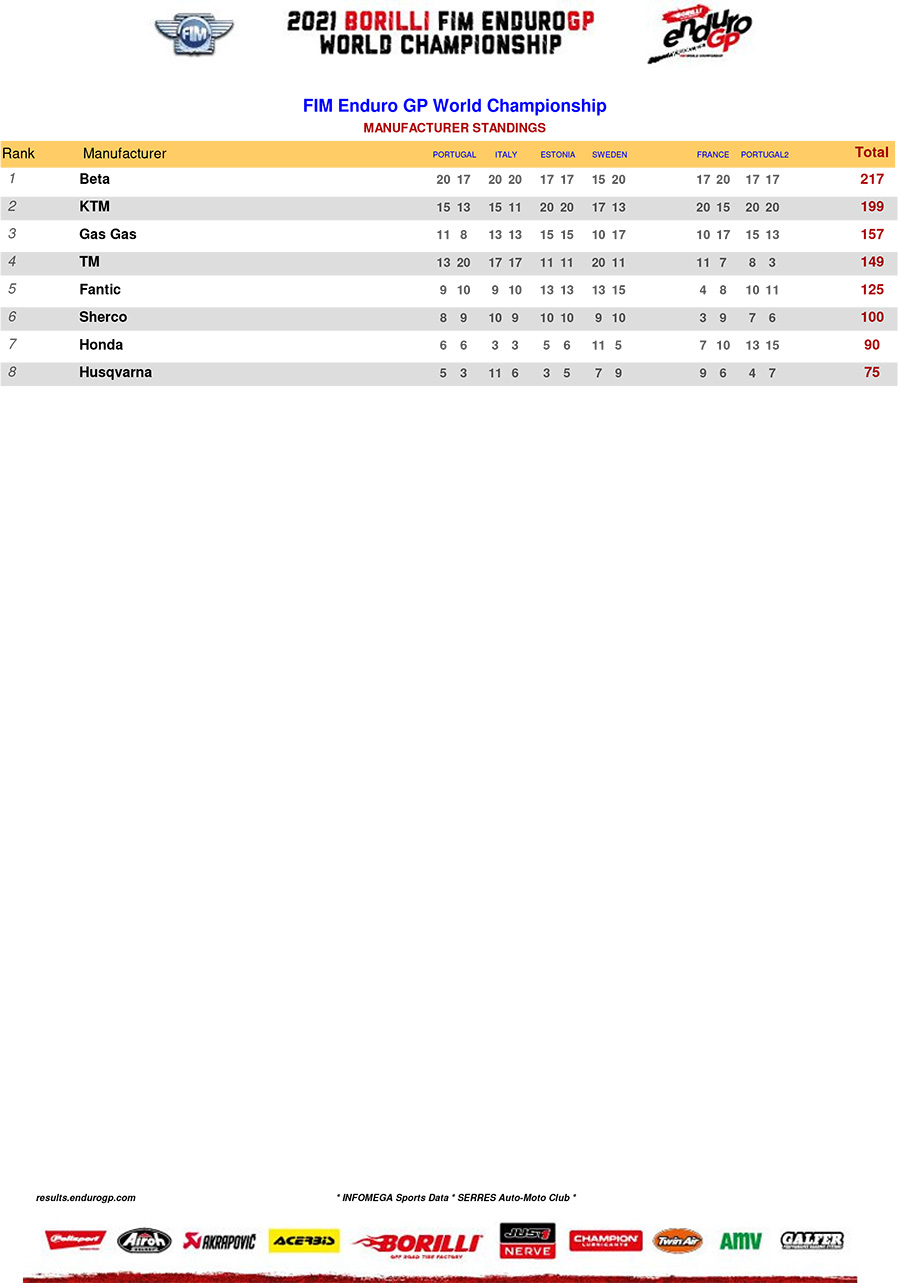 E1 class: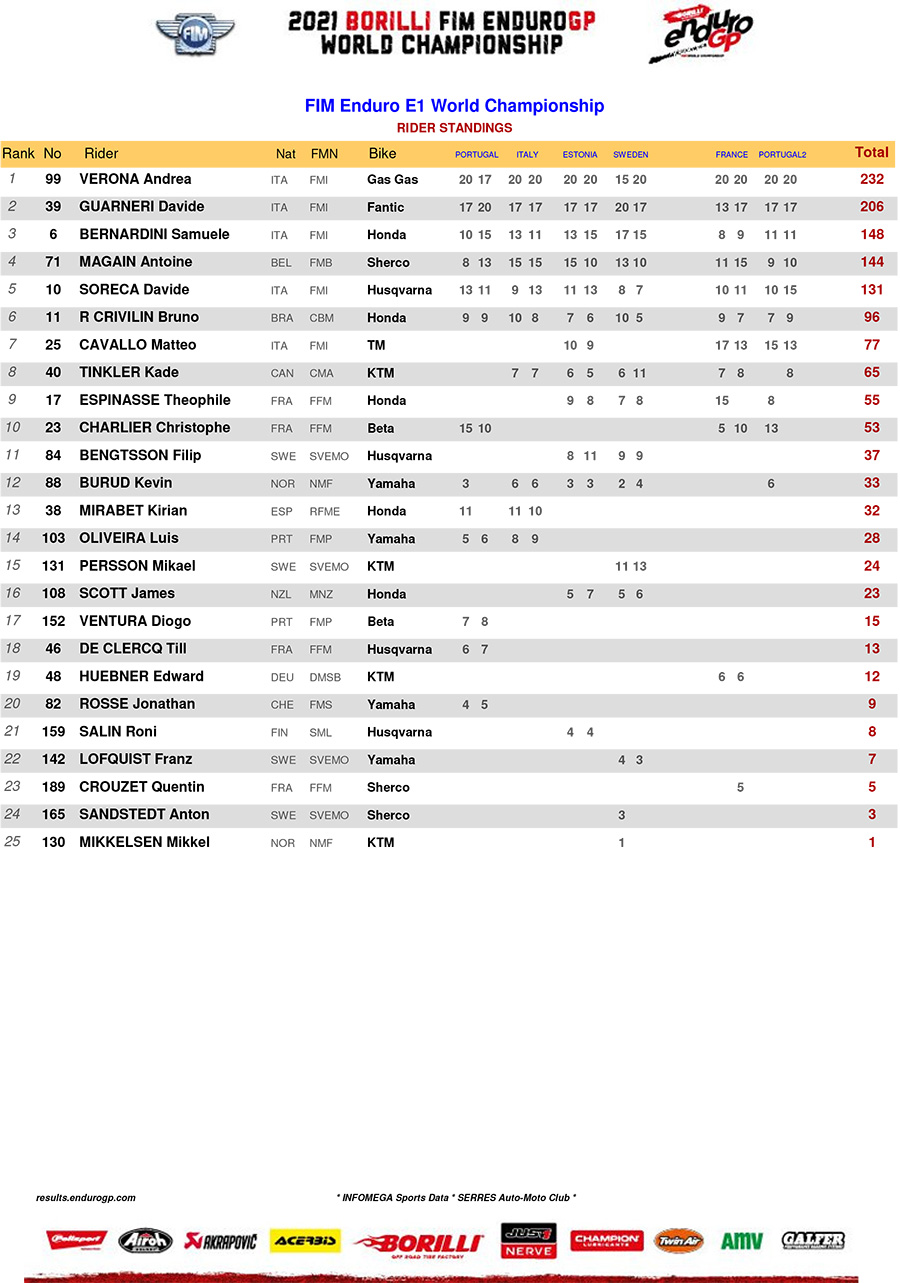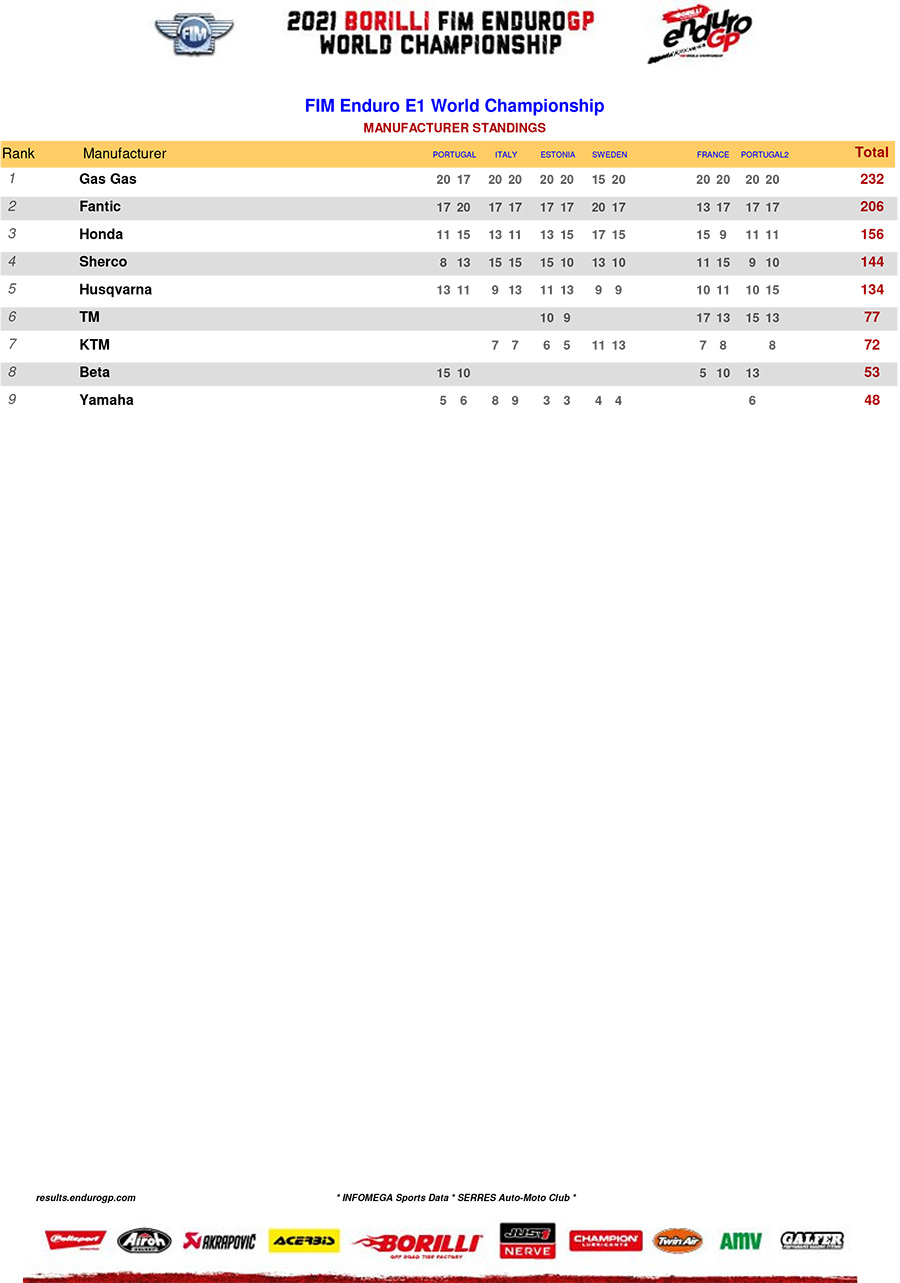 E2 class: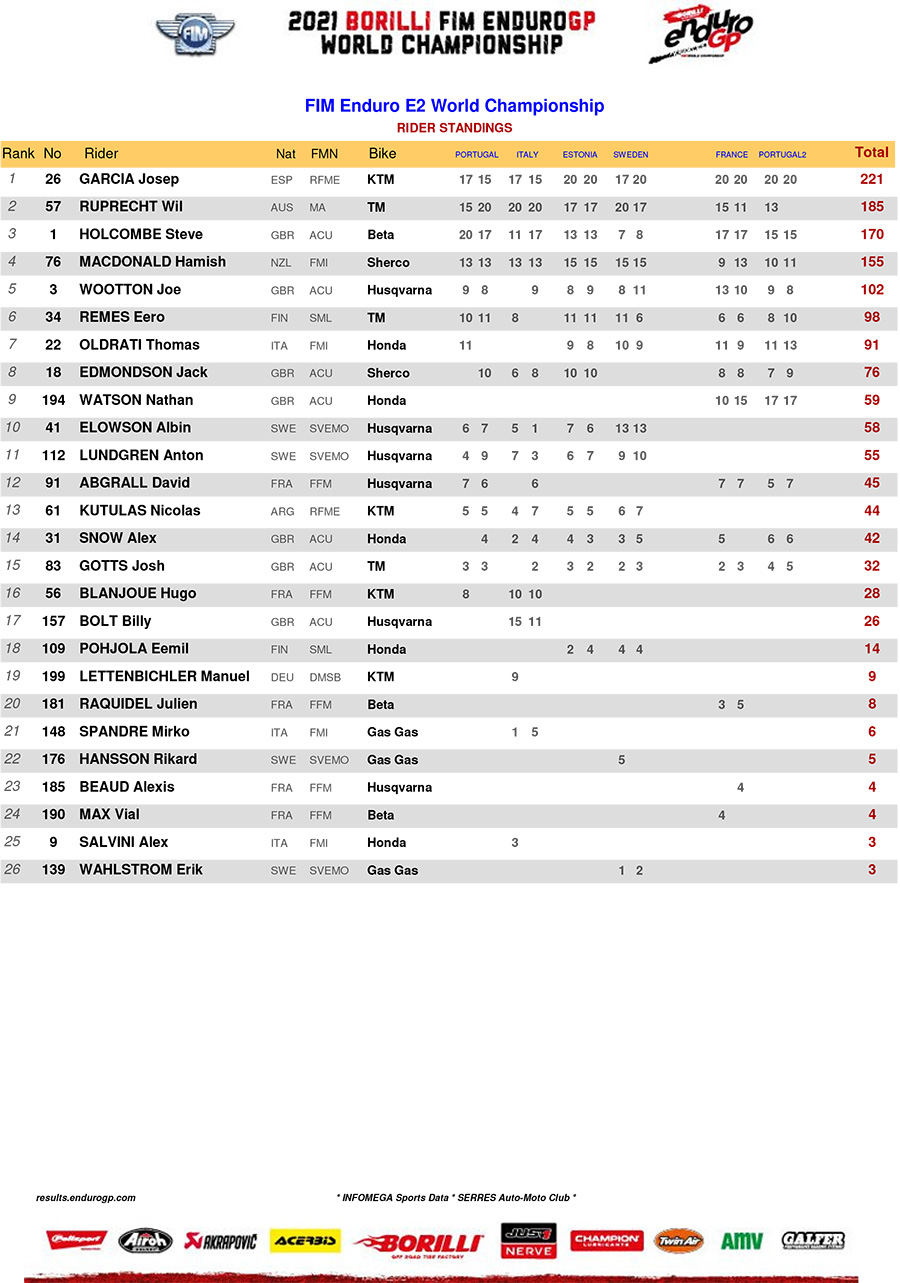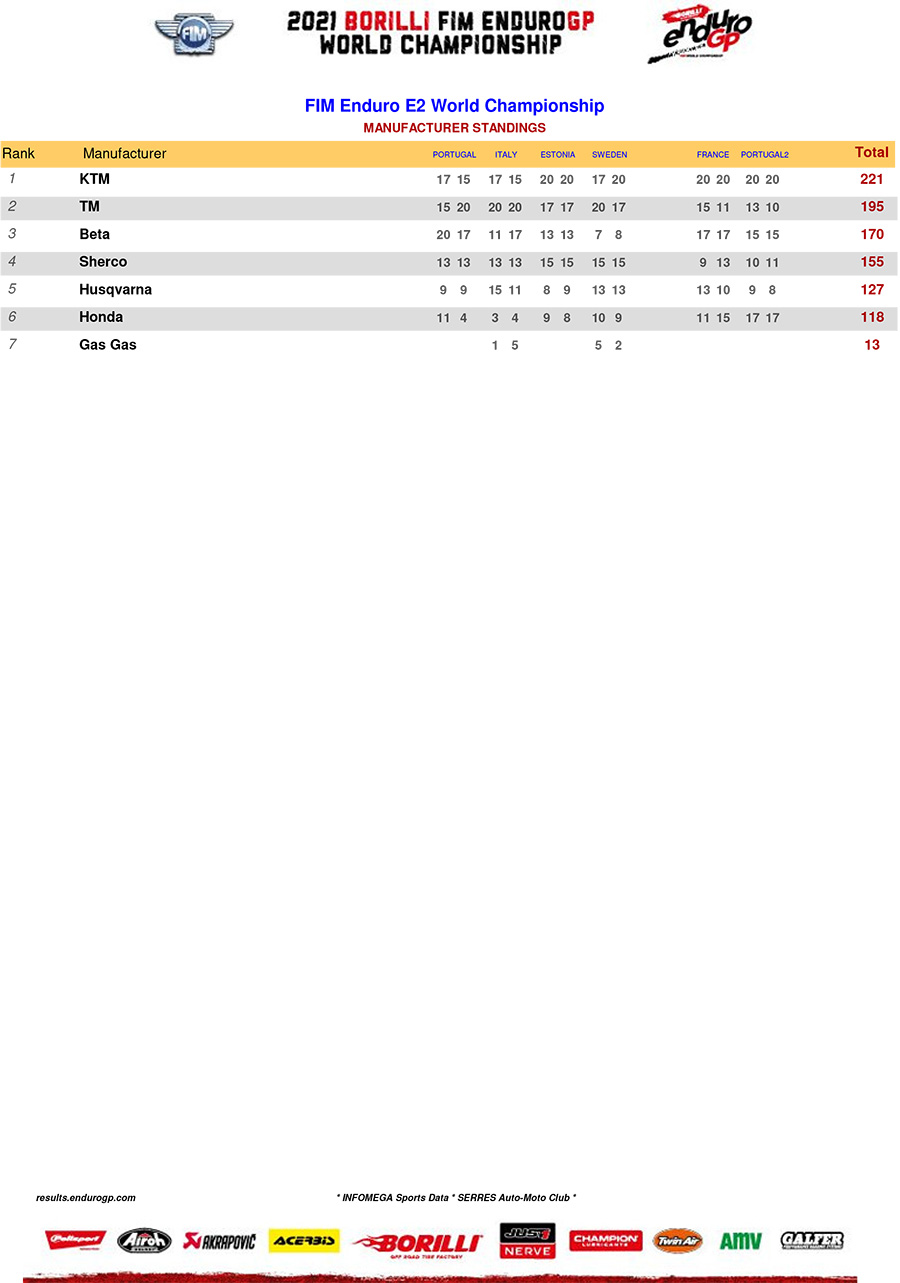 E3 class: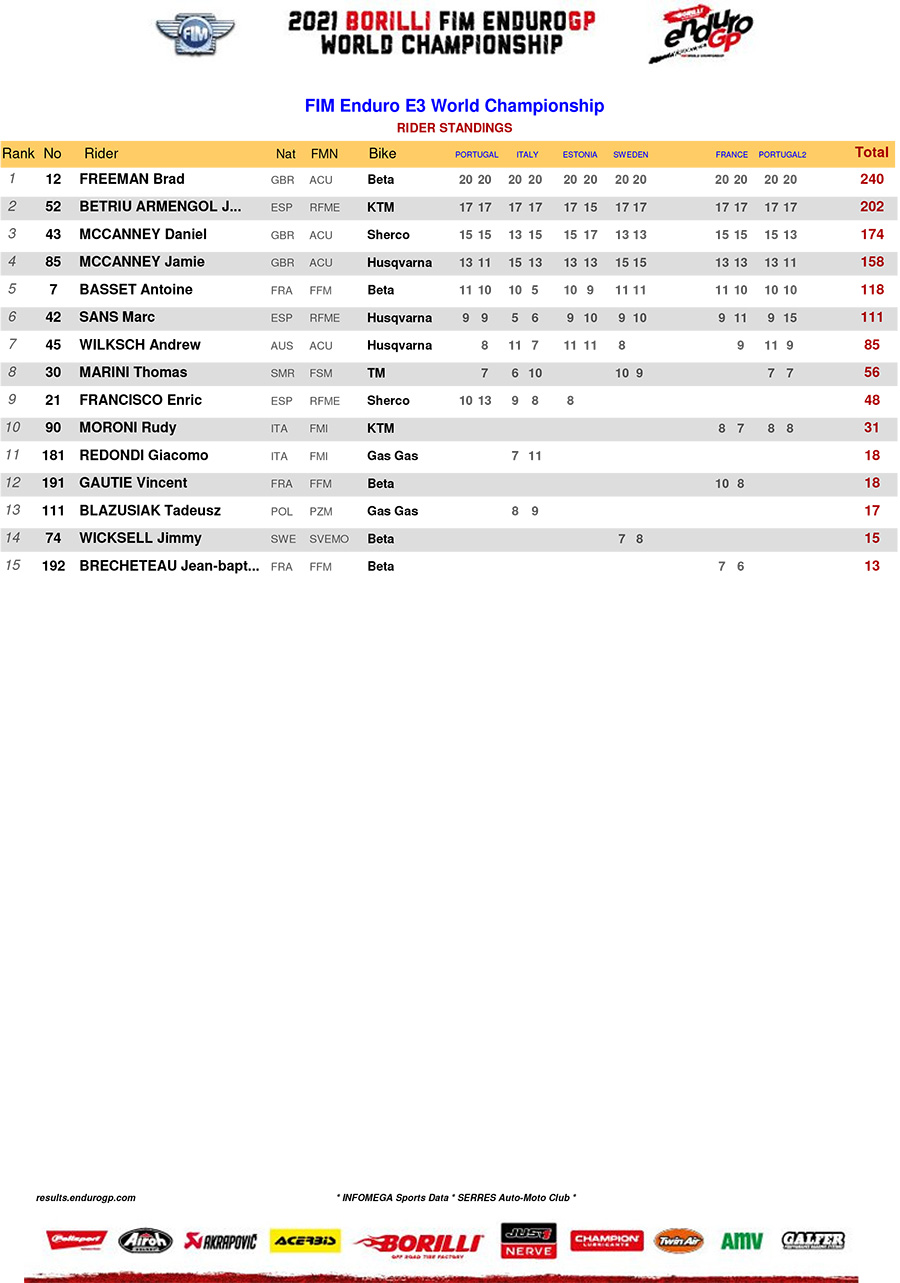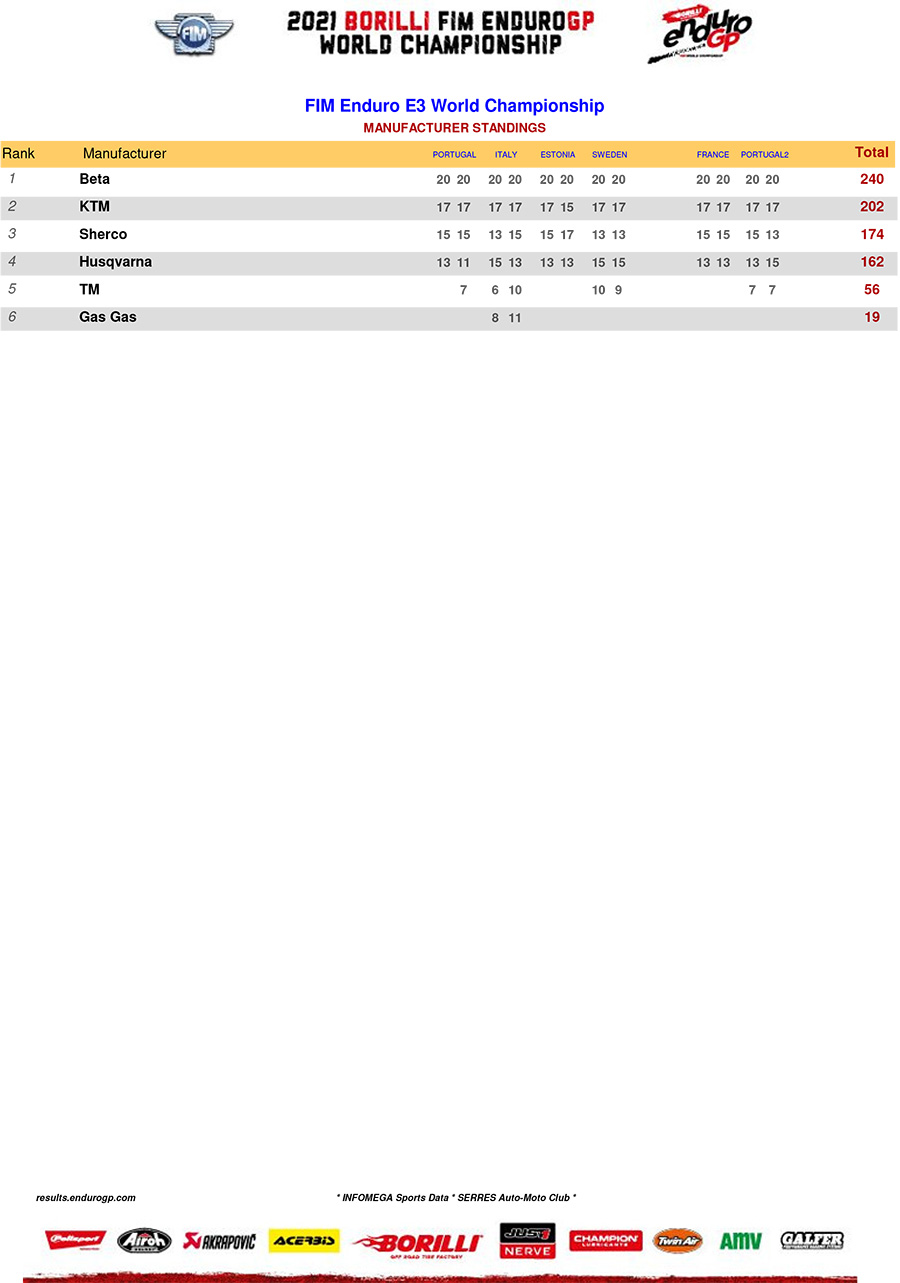 Junior scratch: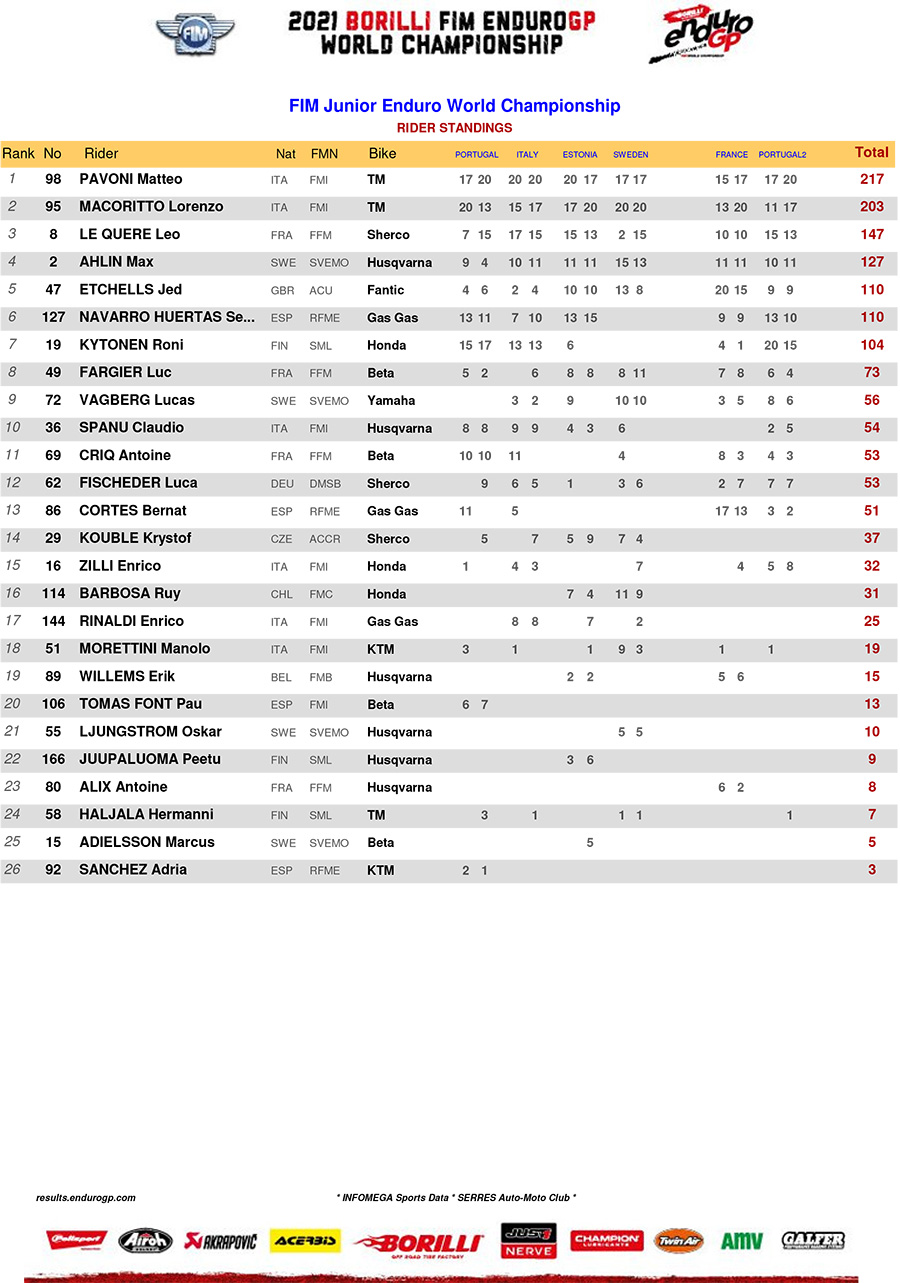 Junior 1:
Junior 2: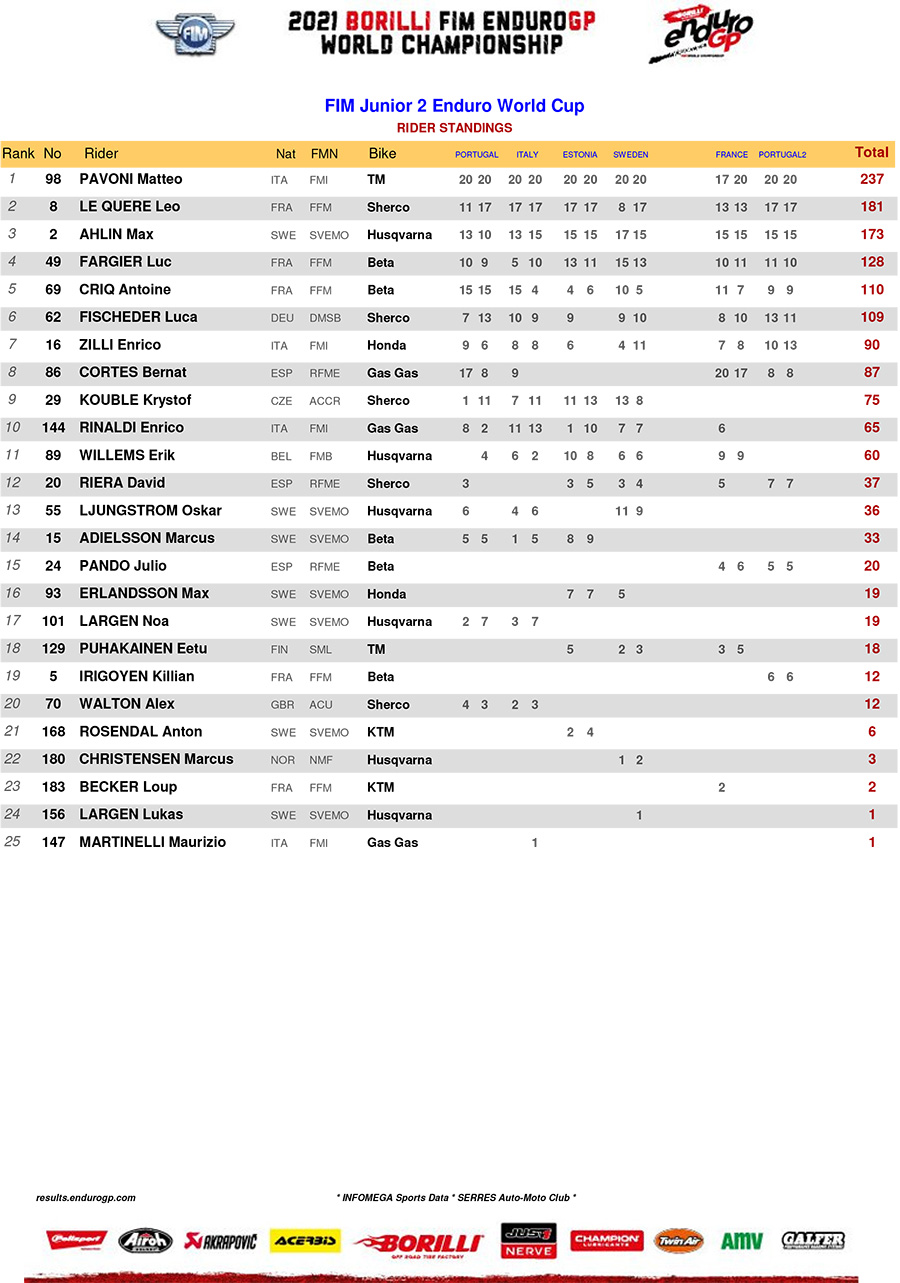 Youth: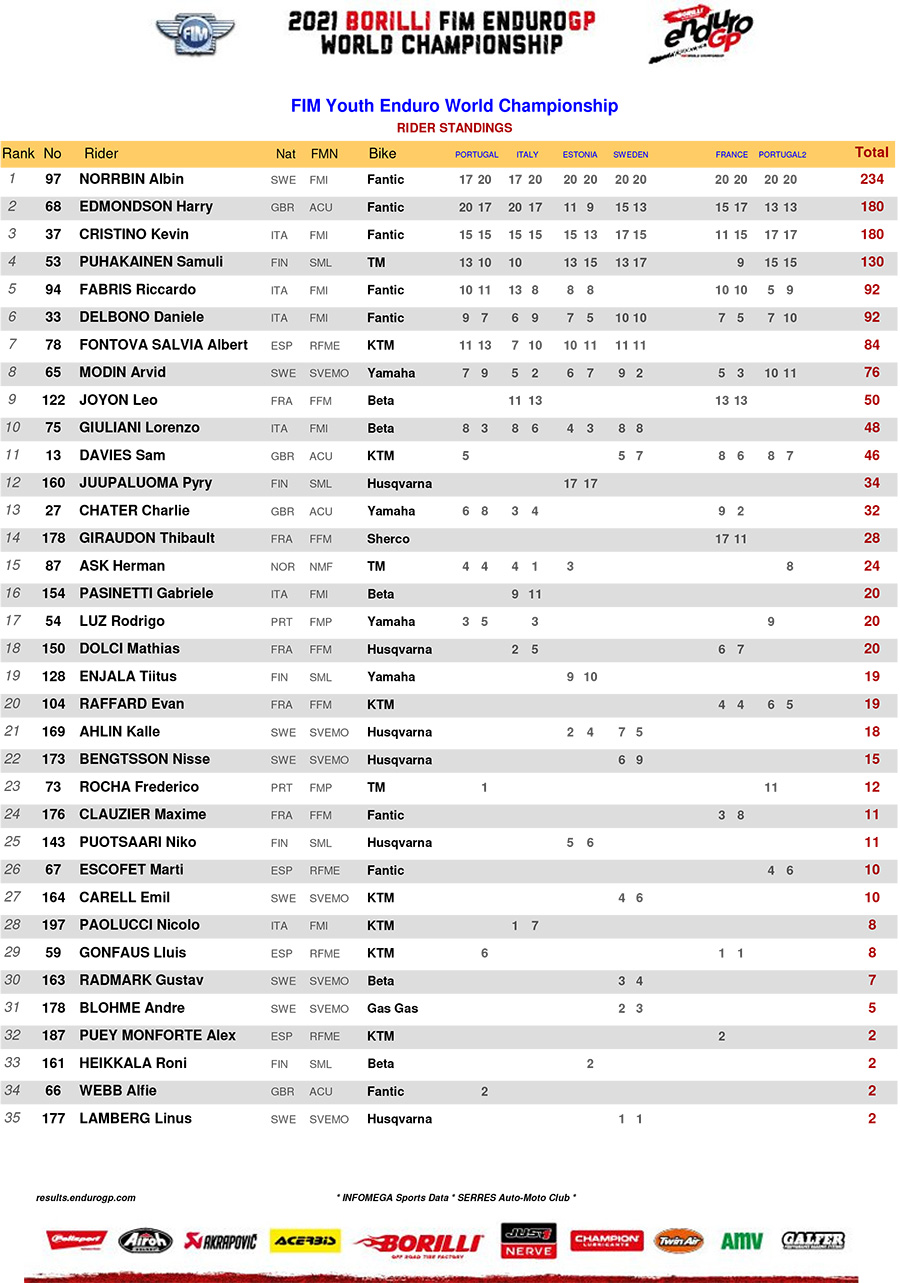 Women's: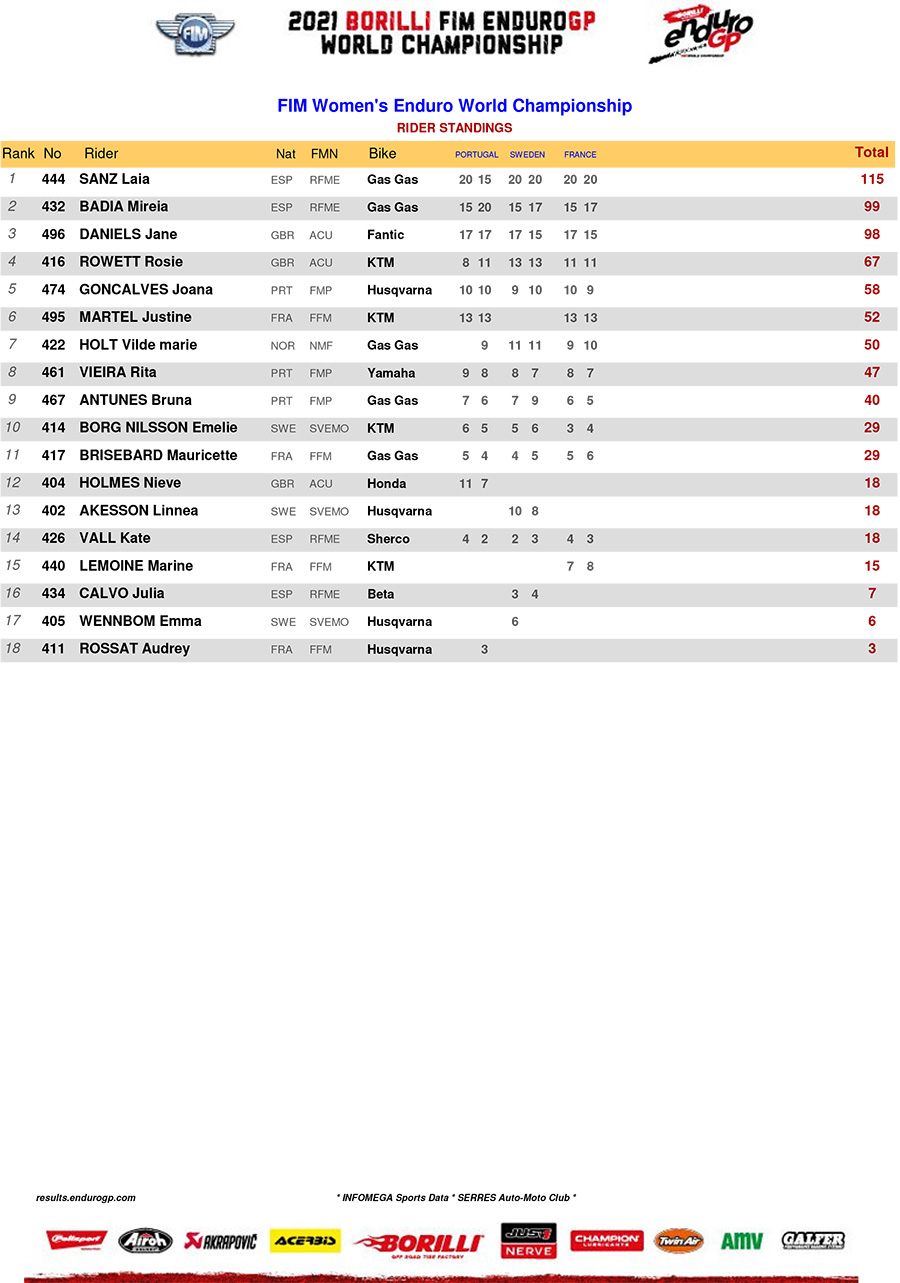 Open (World Cup class) scratch: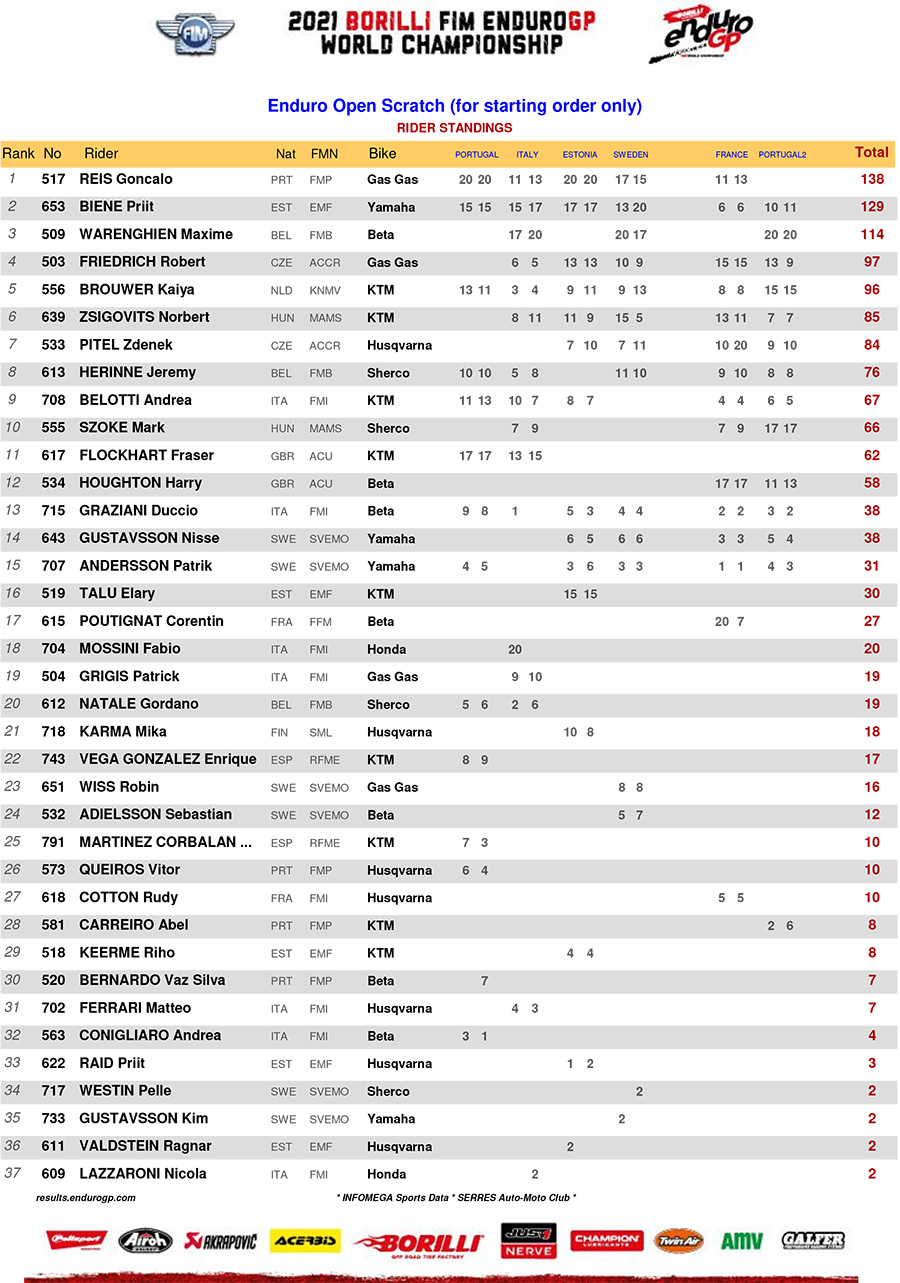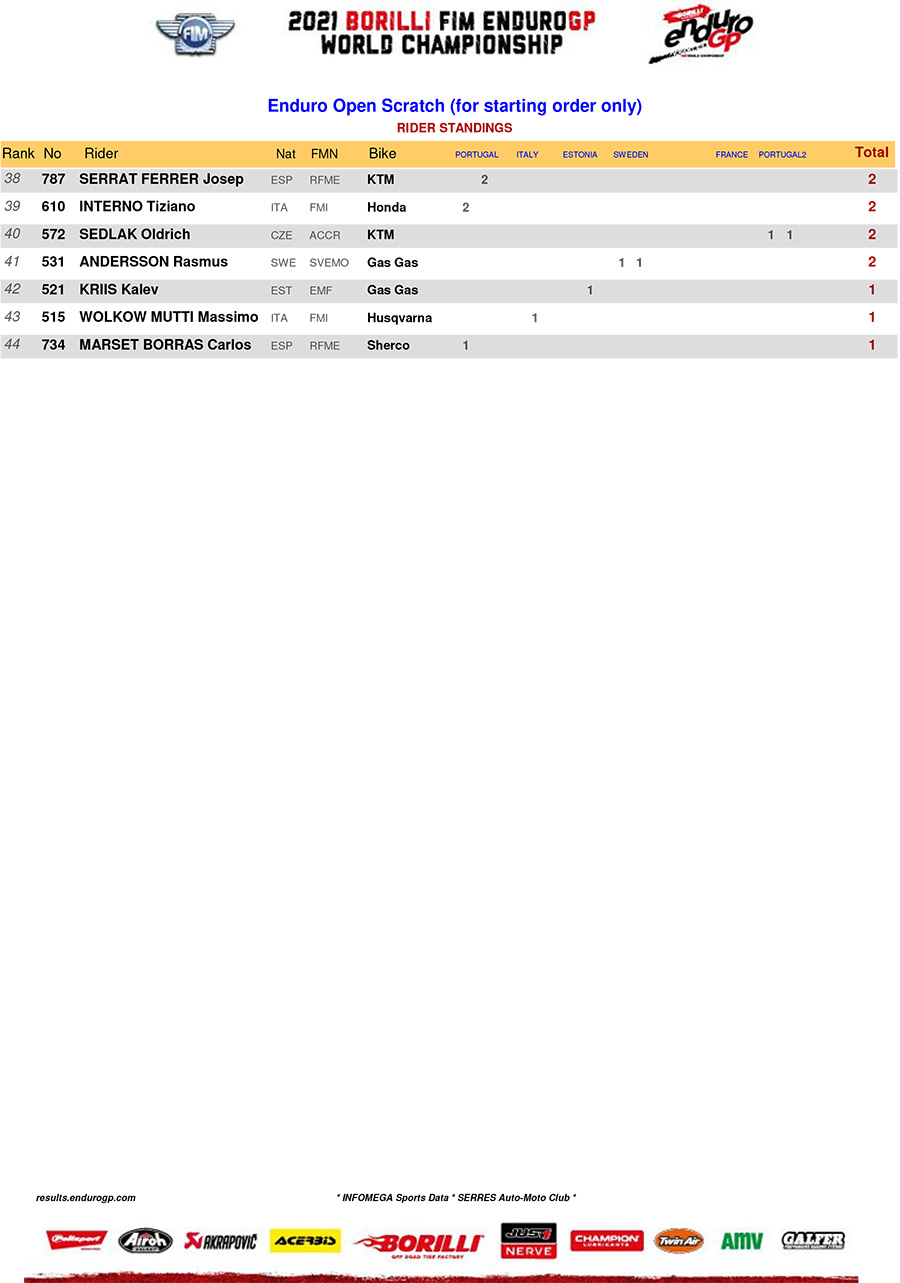 Open 2T: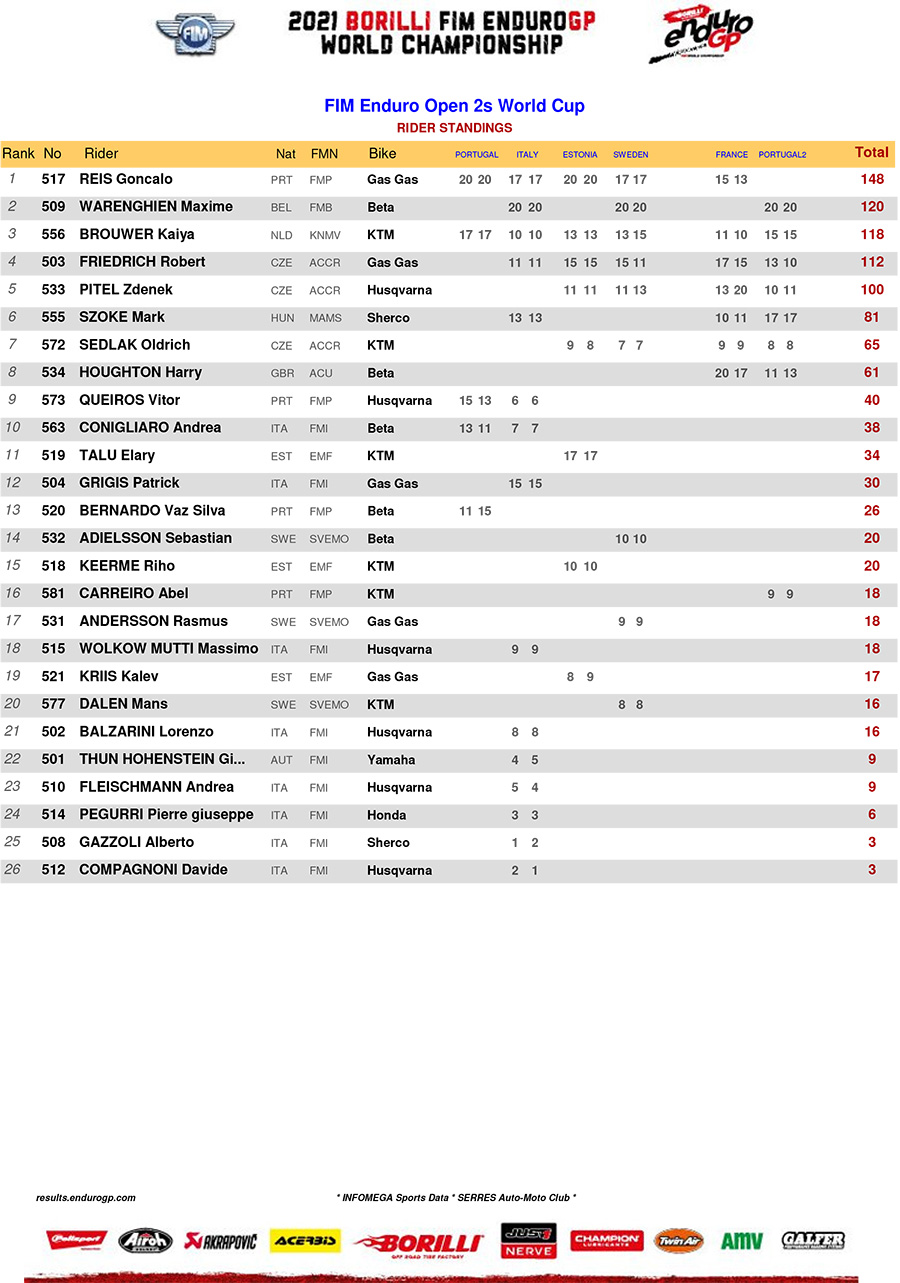 Open 4T: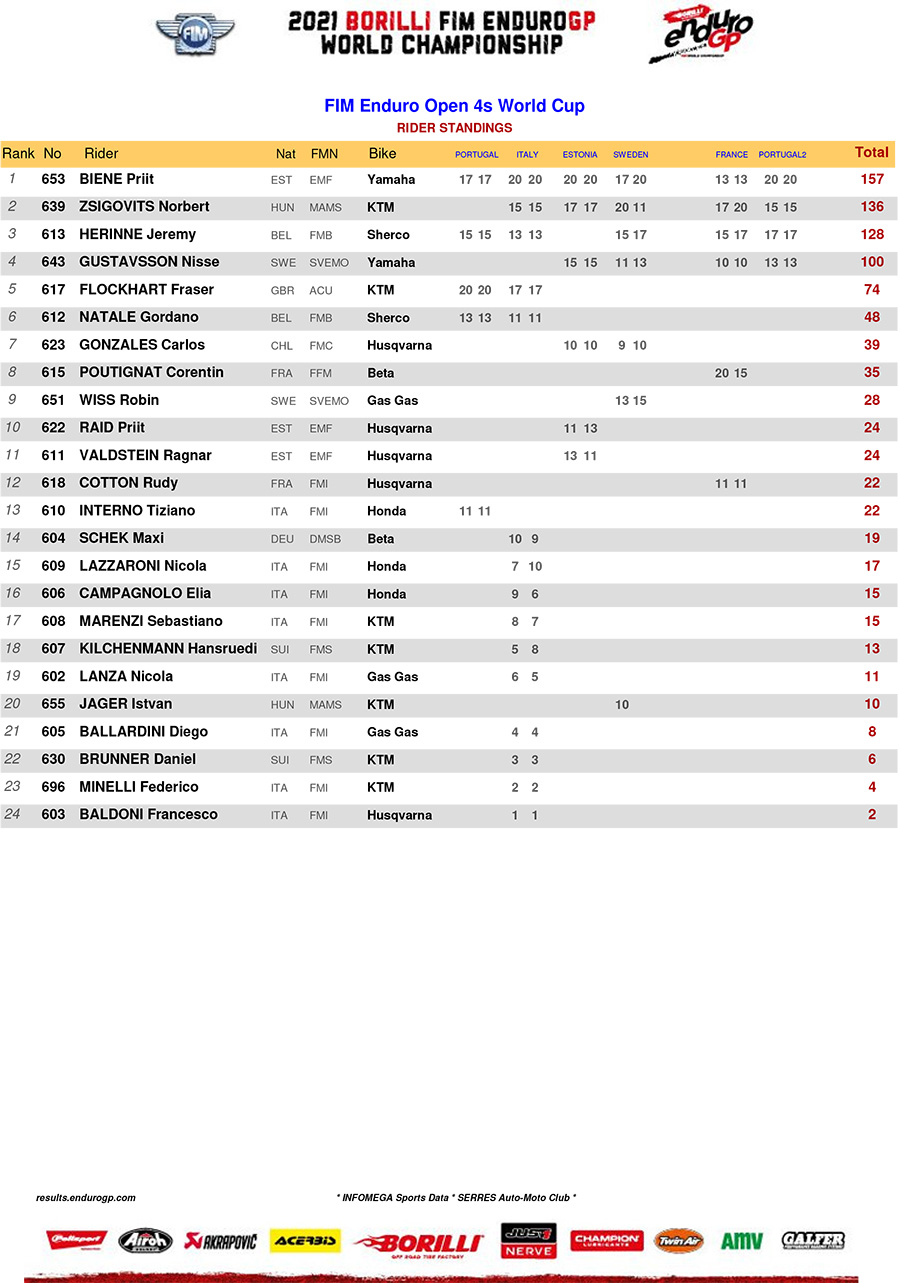 Open Senior:
Photo Credit: Future7Media | Andrea Belluschi + Nicki Martinez