"The speed has been crazy" Brad Freeman previews the 2021 EnduroGP finale in France
As we wind up to the most crucial two days of the 2021 EnduroGP World Championship season in Langeac, France this weekend, points leader and champion elect Brad Freeman talks about how "crazy fast" the racing is this year and how he will approach this all-important last round...
"With Josep, Wil, Steve, Andrea, and myself all pushing so, so hard, results are often coming down to who does best on the last couple of special tests." So says Bradley Freeman who has the honour of entering the last weekend of the 2021 EnduroGP season with a 16 point lead in the EnduroGP standings and has all-but sewn the E3 title up having won all eight days raced so far.
So how does Brad see this season so far with so many top drawer riders gunning for the win?"I think the pace is higher this year than any other year that I've raced in EnduroGP." Explains Freeman about the 2021 season which, though still condensed due to international restrictions, has turned out to be a classic one. "It's been some seriously hard racing, but it's been fun. And I think it's good for anyone following the racing, as you can't be certain of who's going to do what until the end of the day."
When you are in charge of the championship after a lot of hard work, how do you approach the final GP then with those guys (and more) all gunning to beat you? Does it mean you come into the weekend trying to do just enough or do you ride just the same as normal?"It's so hard to say. It's not an easy position to be in, but I will push as hard as I need to, as hard as I feel comfortable doing, and then we'll see." Explains the Beta Racing rider. "I want to push for the overall win, that's my style of riding, but I also know that the weekend is about much more than just that for me."
Reflecting on how the 2021 year unfolded, Brad was a bit hit and miss in pre-season, particularly the Italian National races where many of his rivals were also racing and we first saw the kind of form Wil Ruprecht (who went on to claim the title) would bring to the table in GPs. "I struggled a little at the beginning of the season, but at the first round in Portugal I managed to turn things around. That win on the first day is something I'm massively proud of.
"It was so, so important and set the direction for the rest of the year really. Another highlight was day one in Italy, and then in Sweden. I struggled on day one and knew I needed to turn things around. That's what I managed to do, and I ended up 22 points ahead. Luckily, I've not had too many big issues, good speed with just some small mistakes."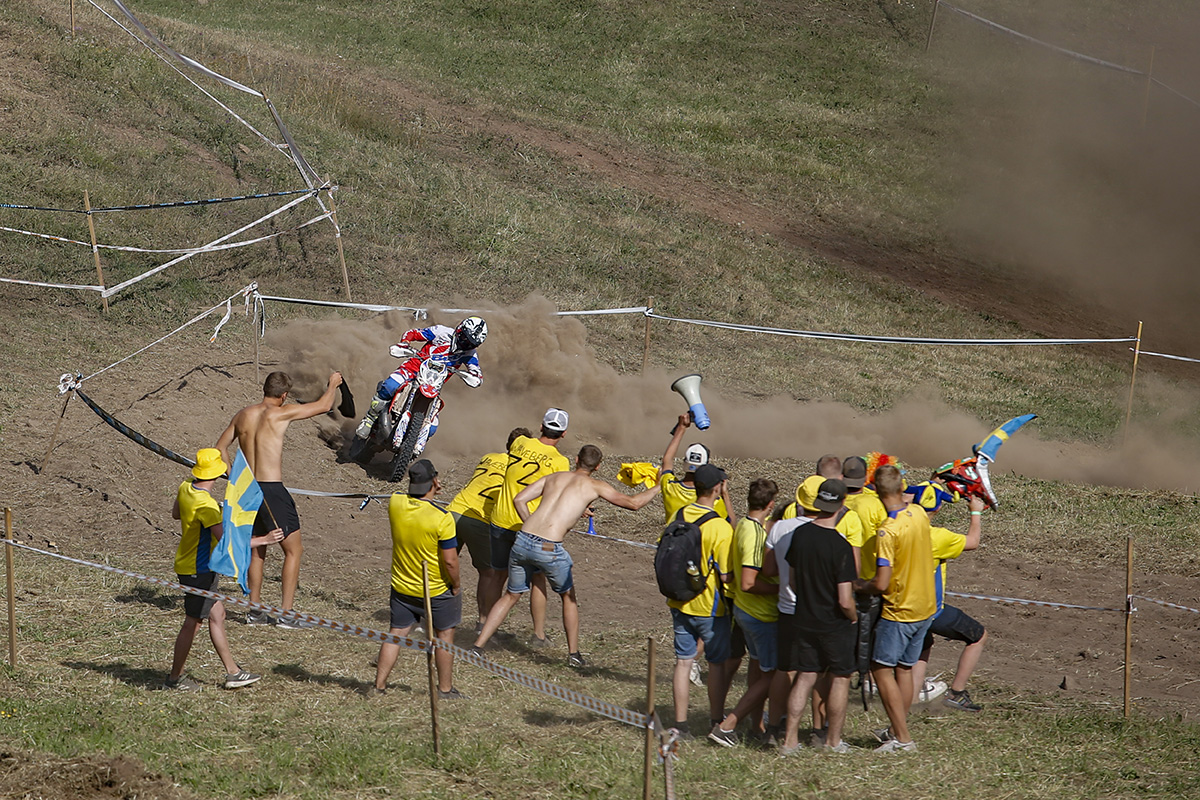 Brad claimed his first EnduroGP outright world title in 2019 racing then for the Boano team on a non-factory Beta. In 2020 he moved across to the Beta Racing factory team, alongside compatriot and rival Steve Holcombe.
Their championship battle in the truncated (because of Covid-19) season saw Brad gaining momentum as the year unfolded and he got used to the new, team, new bike with different suspension, tyres and more.
That two-horse battle between the Beta teammates went right to the last tests on the last day of the season when Holcombe claimed the crown. It was a bitter pill to swallow for Freeman but, he says he's learned a lot from those tough few months.
"Last year was the hardest year I've ever had. In 2019 everything felt easy. But a lot changed for me for 2020 and I guess even small changes can take a lot of adjusting to.
"What happened last year hit me pretty hard. I felt that defeat for a few months after the last round. But that was then, and now things are very different. I just want to do my best, and aim for wins in France, which, if I can do it will give me the EnduroGP title."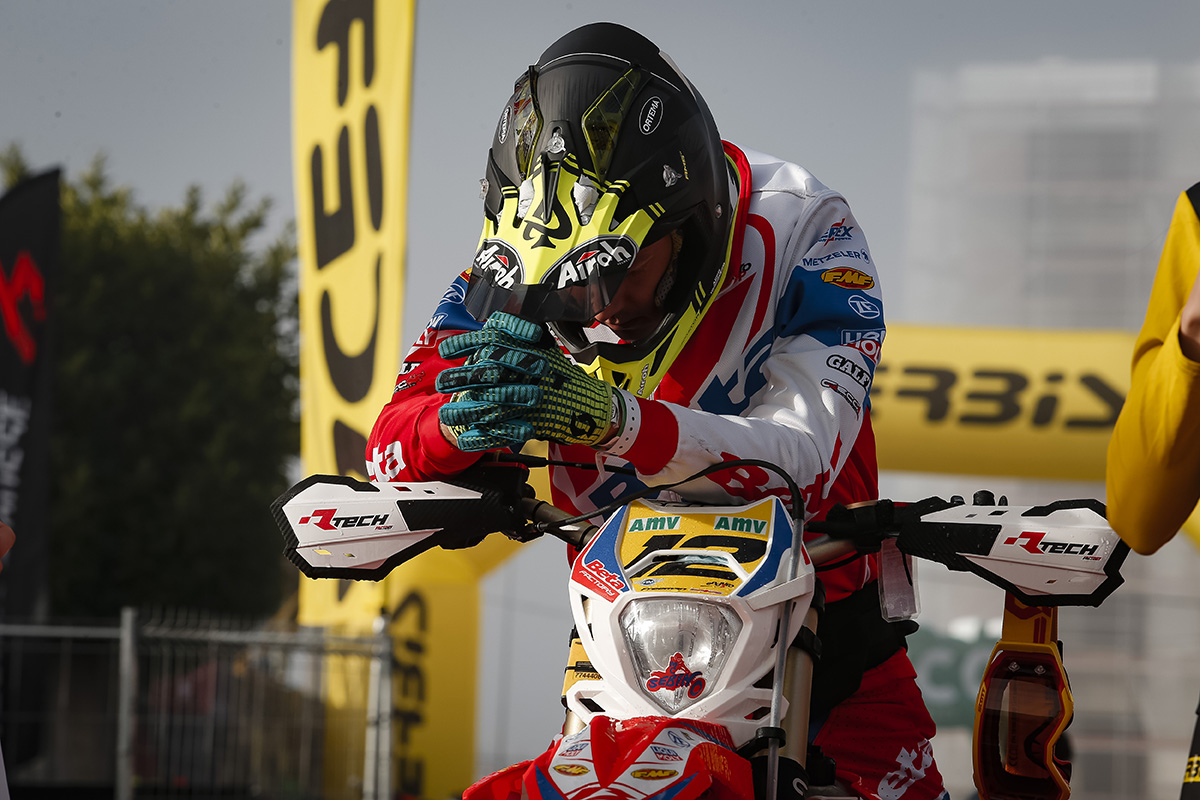 Assessing who's been his biggest rival in 2021 as we arrive at the final GP of the year and all the senior titles still to play for? "That's not an easy one to answer." Says Brad. "Maybe Wil, he kind of came out of nowhere. Last year he was in the Juniors, some results were strong, others not so strong. Then he moves into the senior classes and from the off is leading in E2. "That's great for the sport, it's always good that there's another rider capable of winning, but it took me by surprise a little.
It's also great to have Josep back and competing alongside Steve, Andrea, and the rest of the guys. When it comes down to it, all the guys at the top of EnduroGP are tough to beat. It generally comes down to who makes the fewest mistakes."
What about the weekend ahead and the grassy French enduro tests in Langeac, is he looking forward to it? "I'm really looking forward to it." Says Brad who says he prefers the tougher races. "It's a shame that we didn't get to race in Germany this year, as that would have been one hell of a race. But hopefully we will in the future."
During the summer break in the calendar, Brad jumped across to the French Enduro Championship for weekend and won a day outright. "Enduro events in France are always good, and I'm sure the final EnduroGP will be a fitting end to the series. I'm sure it'll be tough, but it'll definitely be a lot different to the sand in Portugal. I know what I need to do, so I just want to enjoy it and try and end the season positively."
Photo Credit: Future7Media