European Mini Enduro Trophy: international 12-16yr old competition this weekend
The historic Minienduro European Trophy first edition brings enduro competition for under 17-year-olds to the international stage this weekend in Italy – track map and entry list includes over 100 boys and girls from 10 nations.
The town of Grigno in Italy will host a milestone in international enduro competition this weekend as host for the inaugural Airoh Minienduro European Trophy on June 24-25. Two days dedicated to enduro and with a focus on growing the status of the sport for youngsters will see over 100 riders from 10 nations hitting a real enduro competition with two tests per lap, 15 kilometre transfers and parc ferme conditions.
Track Map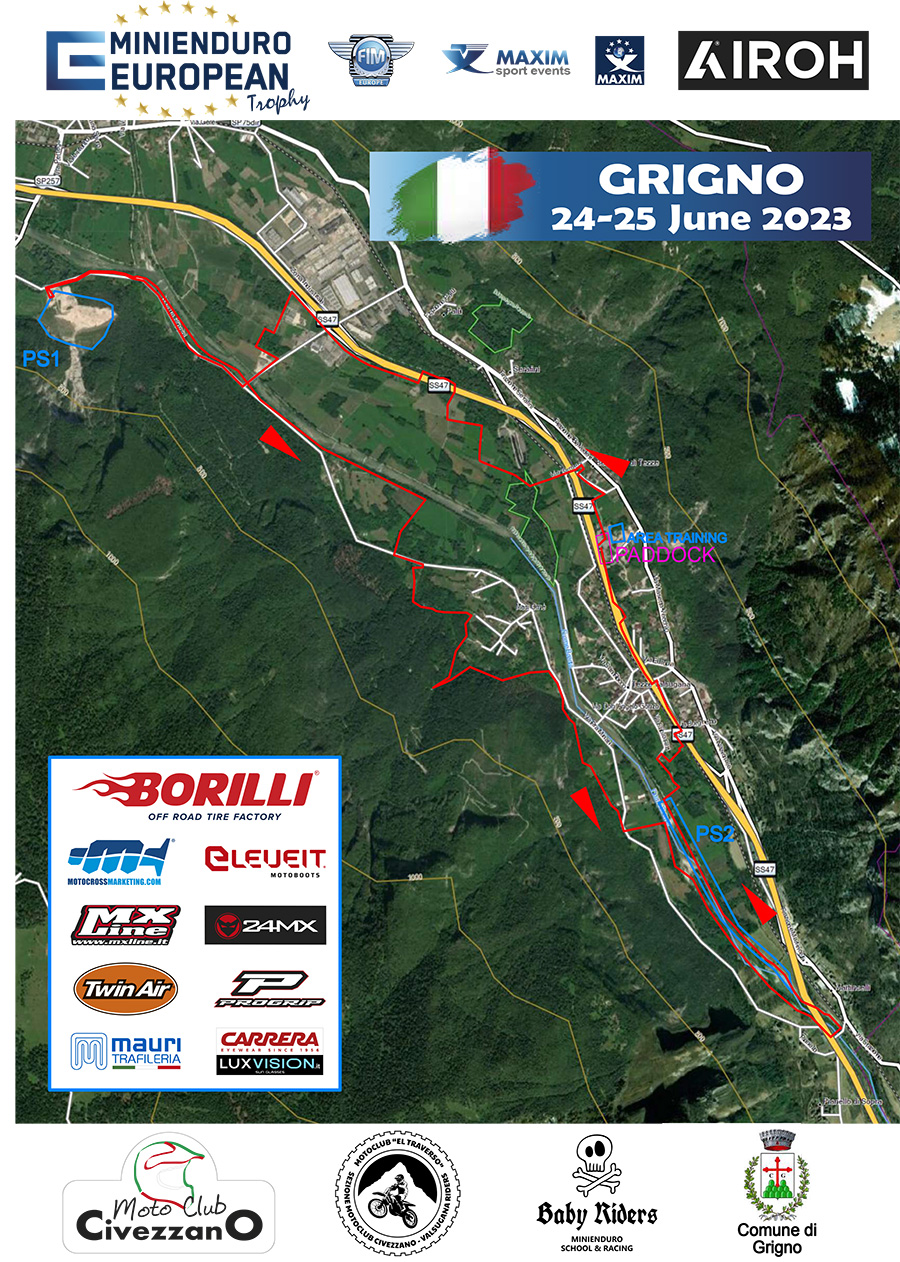 Competitors between the ages of 12 and 16, divided into four classes:
JUNIOR (12-14 years) Capacity 85 cc Wheels: ANT max 19" / POST max 16"
50 Mini (13-15 years) Capacity 50 cc 2t Wheels: ANT 21" / POST min 18" ·
125 MINI (14-16 years) Capacity 125 cc 2t e 4t Wheels: ANT 21" / POST min 18"
WOMAN (12-16 years)
Almost 100 members belonging to over 10 European nations will compete for this inaugural European Trophy over this one weekend at first but the vision is for it to grow into a championship in 2024.
The paddock is already open ahead of a nations parade on Friday 23 at 17:30. Racing starts proper at 9am both days, at the end of which the riders will bring the bikes back to the park ferme before the prize giving, which will take place on both days. On Sunday evening, after that day's prize giving, the FIM Europe medals will be awarded to the best three riders of each class.
Riders face two special tests, repeated four or five times each with prizes awarded on each day plus for the overall podium in each class.
The first special test takes place inside a rocky riverbed while the second special is inside an ancient quarry. The tests are said to be technical but not beyond all levels of riders and they add alternative routes have been prepared, "so that everyone can ride the entire track without problems". Riders will also face a transfer of 15km on closed course which will be marshalled.
Entry List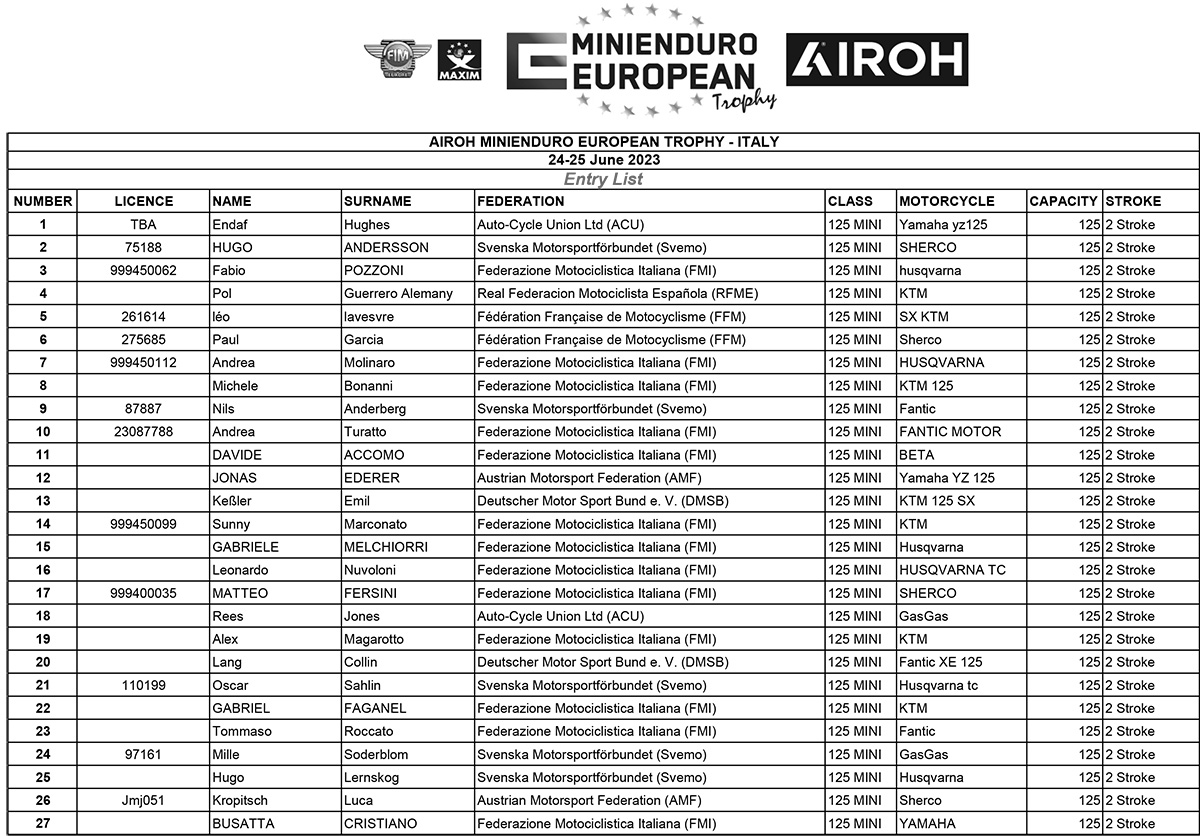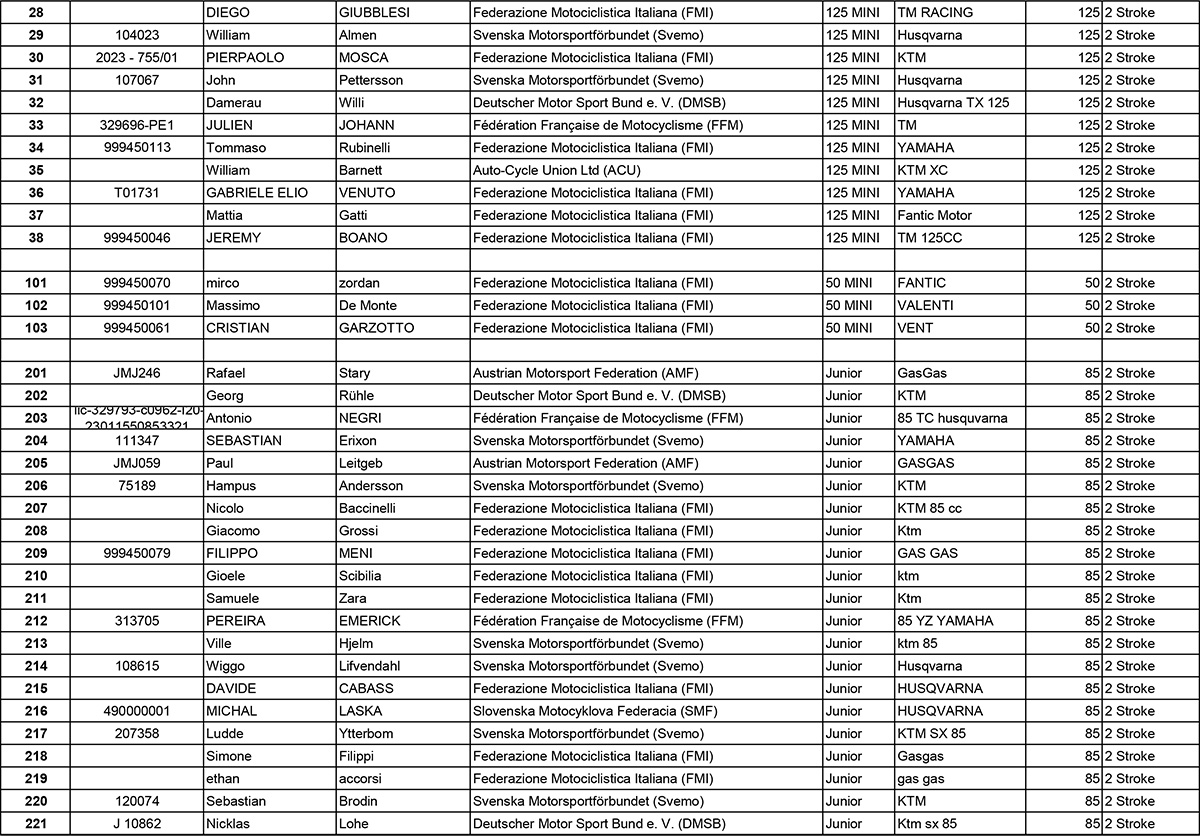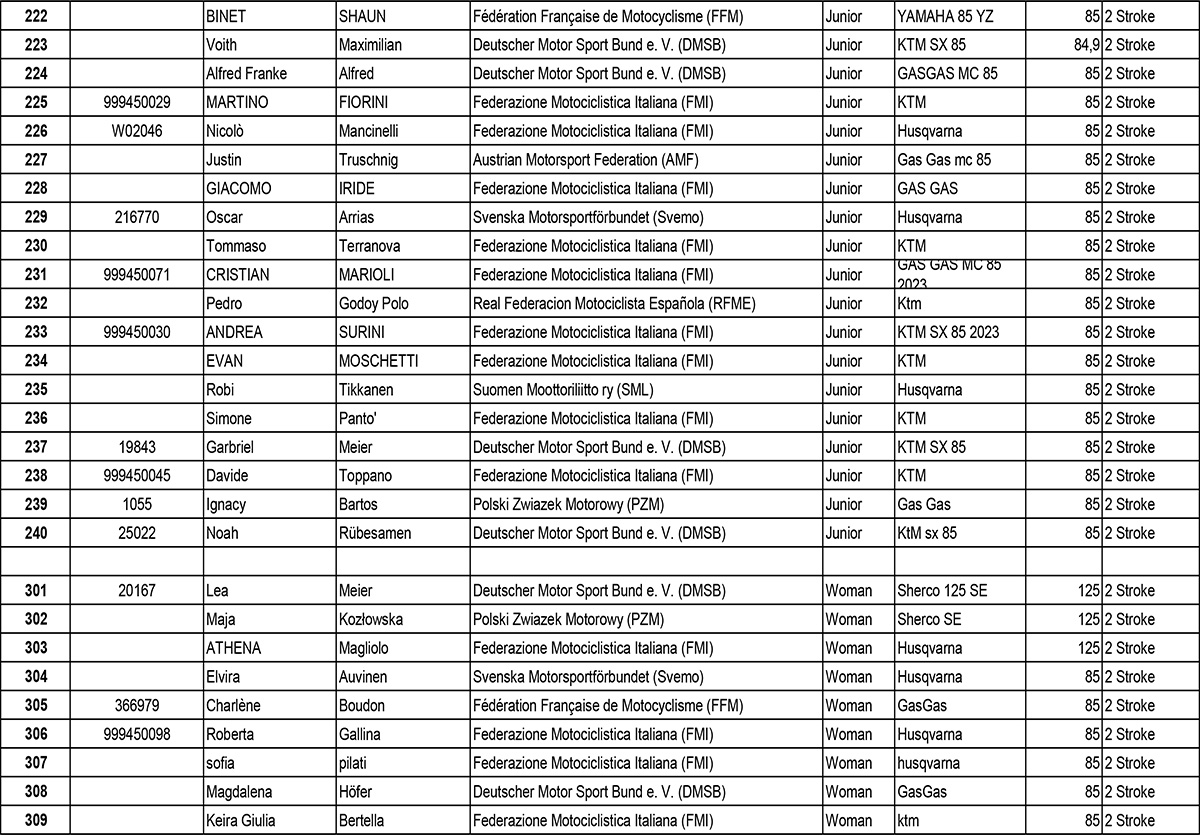 More information: www.europeanenduro.com