Hard Enduro Series Germany: Tim Apolle wins Hard Sprint Enduro 
Exactly 357 days after the 2019 season final in Schwepnitz, the MAXXIS HardEnduroSeries Germany (HESG) finally kicked off in Reetz, Brandenburg last weekend with prologue qualification ahead of a new Sprint Hard Enduro format.
Prologue error costs Gallas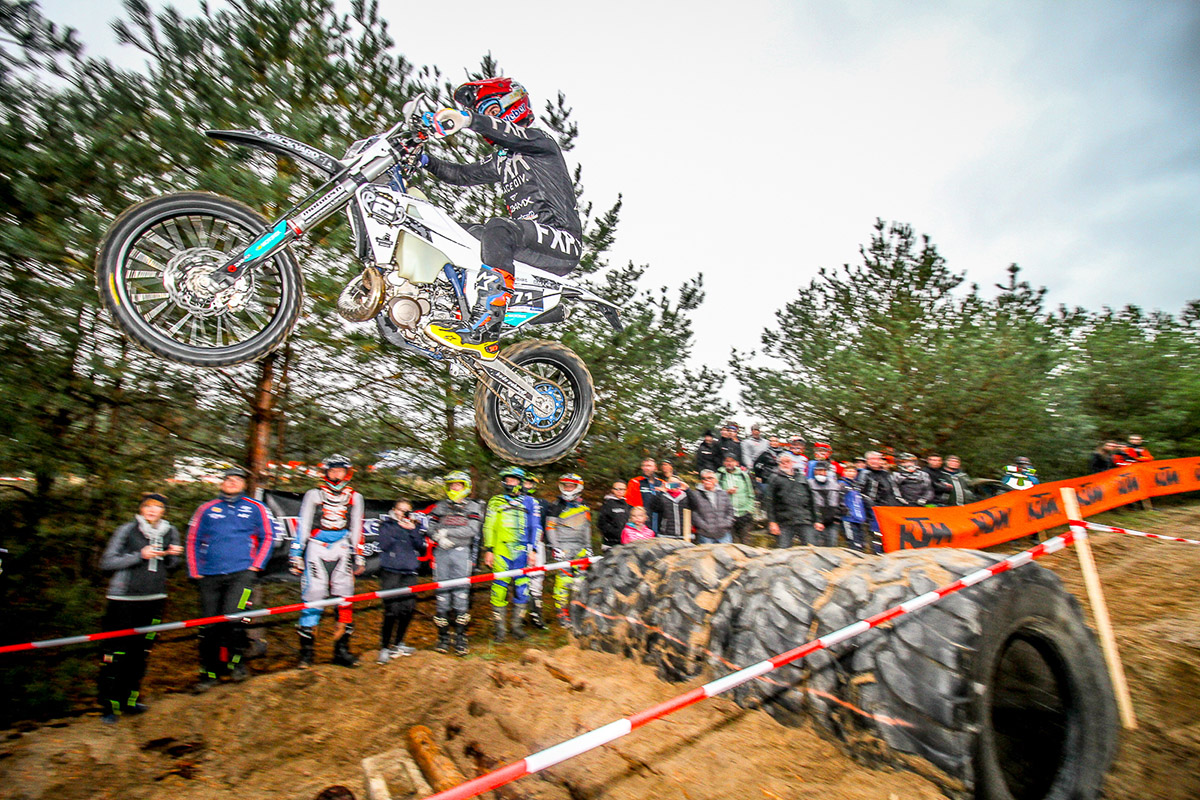 The first surprise of the 2020 Reetzer HESG race came right at the beginning in the prologue qualification runs as Kevin Gallas, starting as one of the favourites, lost control of his Husqvarna in a narrow section of woodland, dropping valuable time.
It was an error for the former champion which would prove decisive, placing Gallas in 27th place for a midfield start position for the sprint enduro.
Tim Apolle meanwhile comfortably set the fastest prologue time two seconds of Milan Schmüser. Third place went to Paul-Erik Huster which meant two Junior riders started the day in the top three.
Sprint Enduro win for Apolle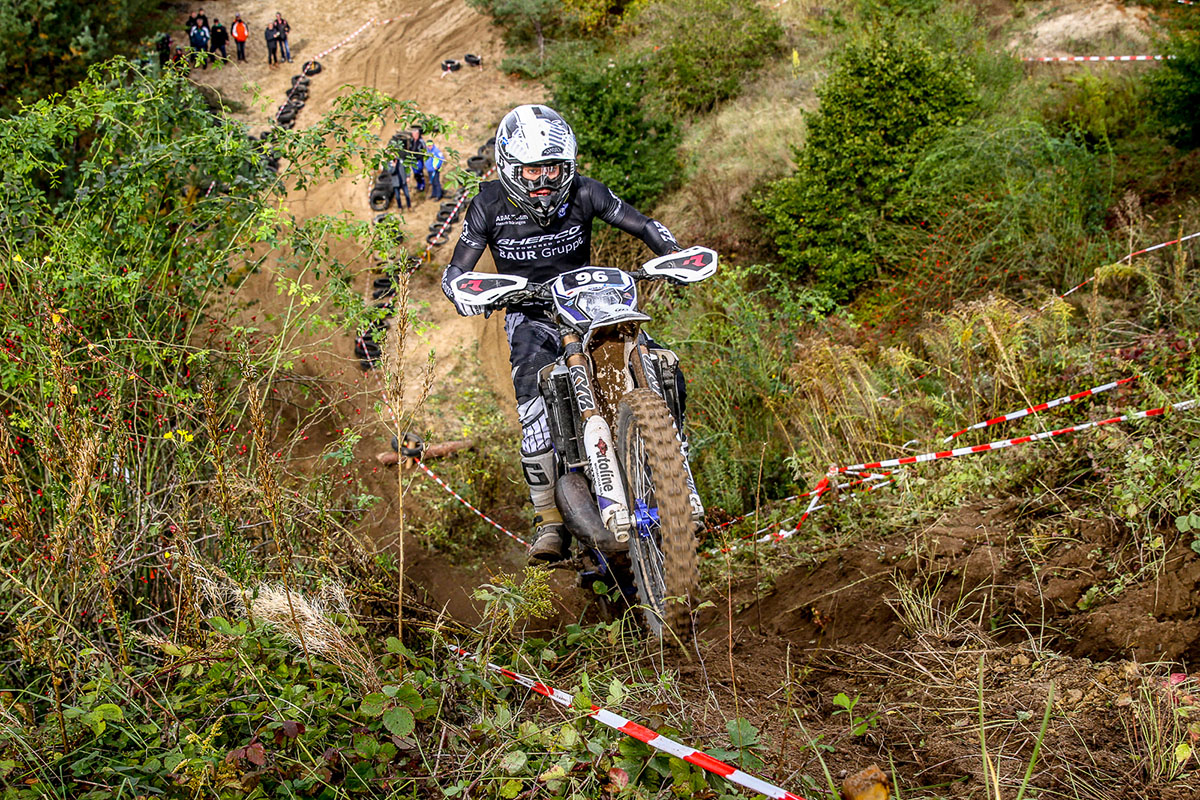 A Sprint Enduro format was used for the first time in the Hard Enduro Series as the main race with riders sent in groups of four with a 30 minute target time on a course which contained extreme obstacles and steep sand uphill sections which led to some crashes.
The victory went to Tim Apolle in the Baur Gruppe Sherco who took his first-ever overall win in the HESG series. Youngster Milan Schmüser followed up his prologue fast time with second overall (and first Junior), just under a minute and a half down on Apolle.
Third place went to Kevin Gallas who suffered during the eight sprint runs due to his prologue mistake. Gallas had to fight with slower riders and only towards the end of the day did his test times improve and move him up to third place in the final extreme test with his personal best time.
In the seniors, local hero Patrick Spingat won ahead of Thomas Eleser and Marcel Gebhardt.
Reetzer HESG results:
1. Tim Apolle 36:05,25
2. Milan Schmüser 37:28,67
3. Kevin Gallas 39:17,46
4. Marc Wulf 39:23,36
5. Louis Richter 40:30,59
Photo Credit: Toni Keller
More information: www.hardenduro-germany.de