Spanish Hard Enduro Championship: Mario Roman tops Sherco teammate Wade Young at Rnd1
Results from round one of the 2023 Spanish Hard Enduro Championship in La Clua, Lleida, where Mario Roman topped the results ahead of his Sherco Racing teammate, Wade Young, and Teodor Kabakchiev.
The town of La Clua in Catalonia woke up bright, cold and to the sound of two-strokes this past weekend as the 2023 Spanish Hard Enduro broke cover with the main man behind the course again Alfredo Gomez.
The weekend started on Saturday with timed practice where the Sherco duo Mario Roman and Wade Young were the only riders going under 6m30s per lap, 10 seconds faster than the third-placed, Teodor Kabakchiev.
Ride onboard with Mario for his qualification run here:
Side-by-side races followed and with ex-trial riders swarming the Spanish series, Marc Riba took to the artificial obstacles like a fish in water and beat Wade Young in the final.
On Sunday the sun and low temperatures accompanied the riders in the three-hour race for the Championship (two for the Cup riders), with a Le Mans-style start helping to warm everyone up.
True to form, Wade and Roman led from the front and had a nice duel in the early stages of the race for the win. Mario it was though who managed to take an advantage over his teammate in the last few laps and reached the finish line first, more than three minutes ahead of Wade. The Sherco duo were the only riders to complete 12 laps of the course.
Teodor Kabakchiev repeated his third placed result from Saturday, with the fast former trials boys Miquel Gelabert and Francesc Moret completing the top five. Riba was sixth ahead of Eric Miguel who took victory in Juniors ahead of Nicolaj Thybring and Oriol Giró in class.
Results 1st round of the Spanish Hard Enduro Championship 2023: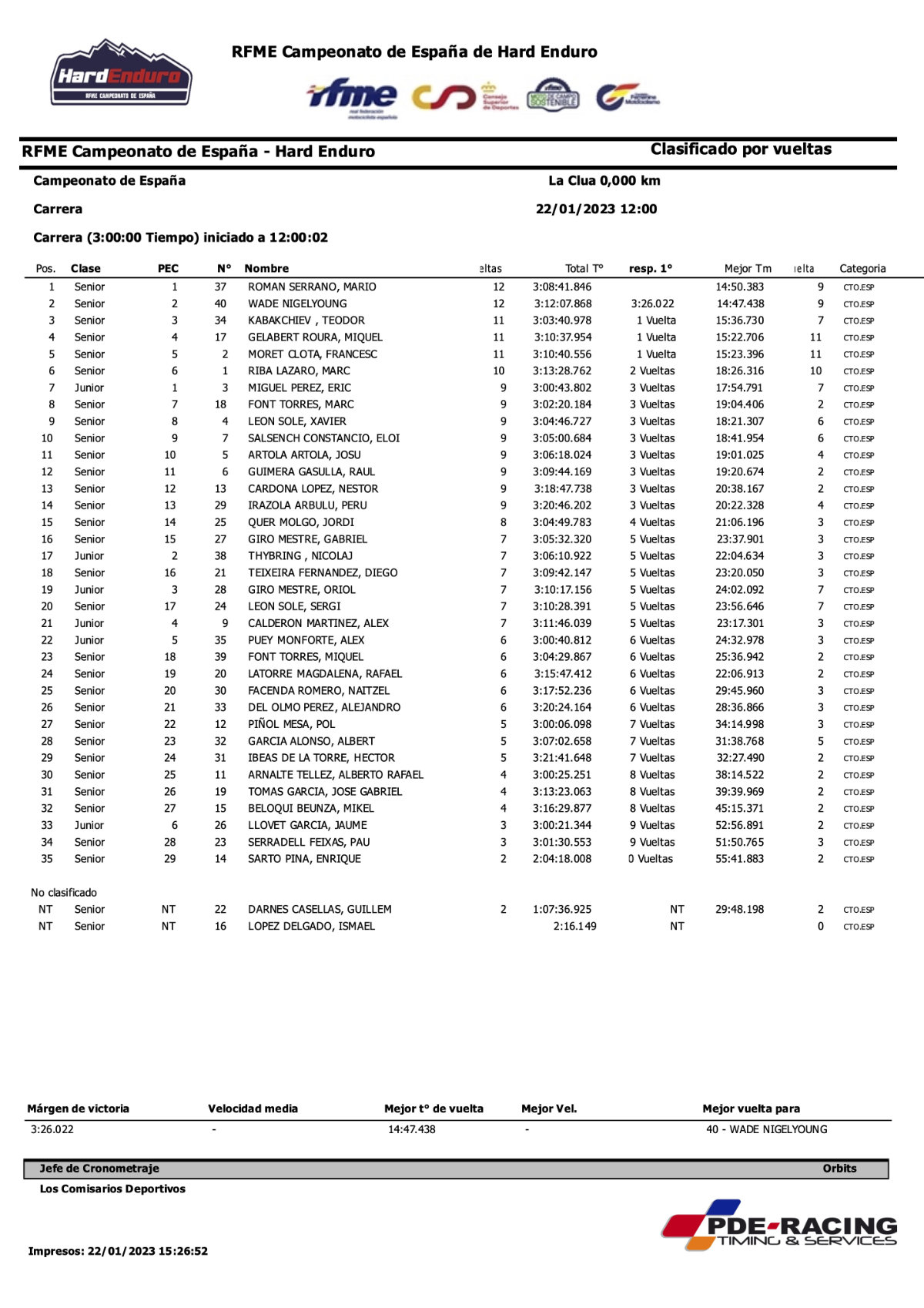 Photo Credit: Art Racing