Tough Like RORR: Cody Webb blitzes AMA East Extreme Enduro
Video highlights of the Kenda Tough Like RORR extreme enduro, round one of the Sherco AMA East Extreme Championship where Cody Webb stormed to victory.
After topping the timing sheets in the Saturday qualifying heat races, Cody Webb went on to take his FactoryONE Sherco to a resounding victory in the hot conditions in Tamaqua, Pennsylvania on Sunday.
Ryder Leblond "rode his butt off" for the eight laps to come home second to Webb, surprising many with his pace to finish ahead of more experienced riders. Ron Commo III also stepped up to the overall podium taking third place on a day when the heat got to many including Colton Haaker who suffered badly with dehydration.
https://www.facebook.com/AMAEastExtreme/videos/1165248117163611/
Beta USA's Rachel Gutish took the Women's win at the Tough Like RORR ahead of FactoryONE Sherco's Louis Forsley second with Ride Free Racing's Annelisa Davis third.
Top 30 Results: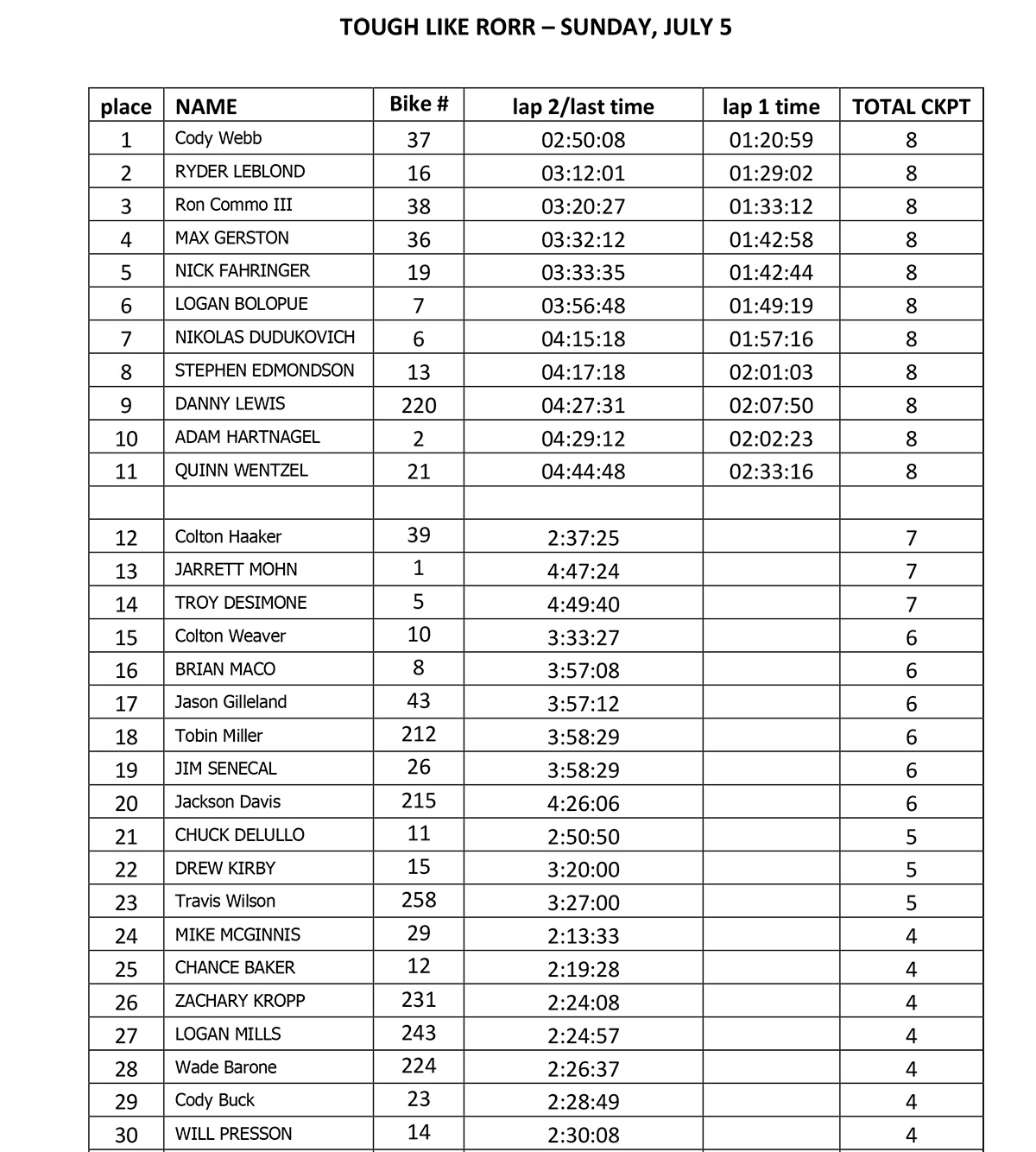 Full results: www.rorr.org/tough-like-rorr
Round two of the AMA East Extreme Championship is the TKO qualifier at Wildwood Lake Raceway, Little Hocking, Ohio on July 18-19. More information on the AMA East Extreme Championship Facebook page.
Photo Credit: FactoryONE Sherco/Shan Moore