GNCC goes back racing May 16-17 – "Back to square one" says Russell
The 2020 GNCC Racing season will resume May 16-17 with riders re-setting their seasons at the Bulldog GNCC, returning to Aonia Pass…
GNCC Racing organisers have taken the first step among major race series' in resuming competition following the Coronavirus outbreak. The return to racing is set for just two weeks' time, picking up where round three left off at Aonia Pass, Georgia on May 16-17 and what could be the first in a season of back-to-back races at the same venues.
"I'm not sure if we'll get the whole 13 rounds in, we might get 10 or 11, possibly even 13, but I know there are some venues that don't want the race at all now." Explained Kailub Russell, speaking to Enduro21. "This next race we're back in Georgia so back-to-back at the same venue. The schedule is not ideal but they're working hard to put it together to make the season."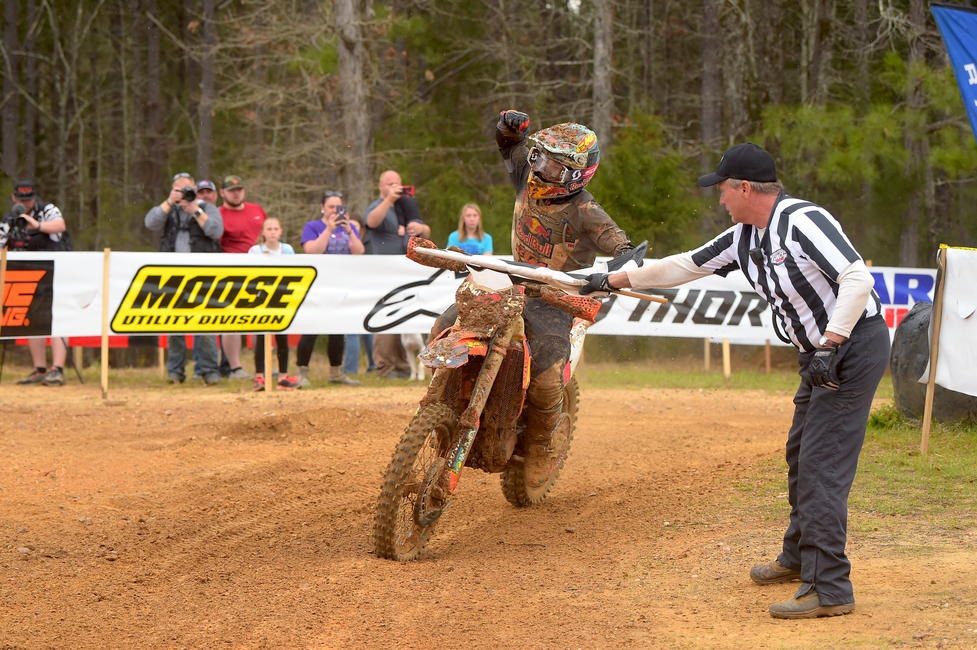 Speaking about the effects the Covid-19 lockdown has had on his very strong start to this, his final GNCC season, Russell says, "I had all this momentum starting the year and now it is all gone so that is going to be the tough part because everybody is back to square one. Even though the points stay the same everybody has got to regroup, and I think that is where it is going to throw the curve ball in terms of strategy and the championship."
GNCC released this statement, May 6, 2020
GNCC Racing will resume next weekend, May 16/17, at Aonia Pass MX in Washington, GA (same location as round 3). The event, appropriately named the Bulldog GNCC, will be conducted in compliance with social distancing guidelines and best practices as recently issued by the Safe-to-Race Task Force. Details on specific event health protocols will be issued ASAP.
How the current GNCC schedule currently stands
May 16/17 Aonia Pass, GA
May 30/31 TBA - SC
June 13/14 TBA
June 27/28 TBA
July 11/12 TBA
Aug 1 Loretta Lynn eMTB only
Sept. 12/13 Mountaineer, WV
Sept. 26/27 Snowshoe, WV
Oct. 10/11 Mathews Farm, PA
Oct. 24/25 Ironman, IN
Nov. 7/8 TBA
Race Leadership Team
GNCC Racing is operating under the guidance of the Race Leadership Team (RLT) which consists of representatives from the AMA, MX Sports and MX Sports Pro Racing.
The RLT continues to urge racing families to use common sense as racing resumes
wash your hands often
avoid shaking hands or coming into close personal contact with others
cough into your elbow
if you are sick, stay home
if you are really sick, go to the hospital
don't panic
Photo Credit: GNCC Racing/Ken Hill