KTM clean sweep at "brutal" Palakta, Wild Boar GNCC round 2
Kailub Russell claims Wild Boar GNCC 2020 round two victory ahead of Josh Strang and Ricky Russell at "brutal" Palakta, Florida course.

Two rounds and two easy victories for FMF KTM Factory Racing Team's Kailub Russell in the 2020 Grand National Cross Country (GNCC) series. The early season comes thick and fast for GNCC 2020 with round one just two weeks previous and round three on the bounce next weekend at The General in Washington, GA.
Wild Boar GNCC is known for its brutal course with a mixture of sand, black soil and a few mud holes in between. Added to that the course planners laid on four miles of fresh trail, which gave the pro riders a unique stretch of new terrain to factor into their already intense three-hour race.
https://www.instagram.com/p/B9ewr5jjuKU/
Kailub Russell has started 2020 like a rider on a mission. After his round one win, Kailub bagged the holeshot and never looked back. Even a crash on lap three, when a vine got caught in his front brake, twisting the handlebars and jerking him off the bike, didn't see him drop the ball. With a decent lead already, Russell had "time to spare" and the seven-time GNCC Champion gradually extended his lead to over two minutes by the flag.
"It was a tough day but I got a great start and just kind of did my own thing, trying not to make any mistakes." Explained Kailub at the finish.
"I kept a pretty steady pace the first three laps and I was able to get that buffer and kind of bide my time and ride the final three laps. It's easy to do that when you're not under pressure and you can kind of pick your lines and get around the lappers a little more stress-free. It was a brutal course but it wasn't as bad as it has been in years past."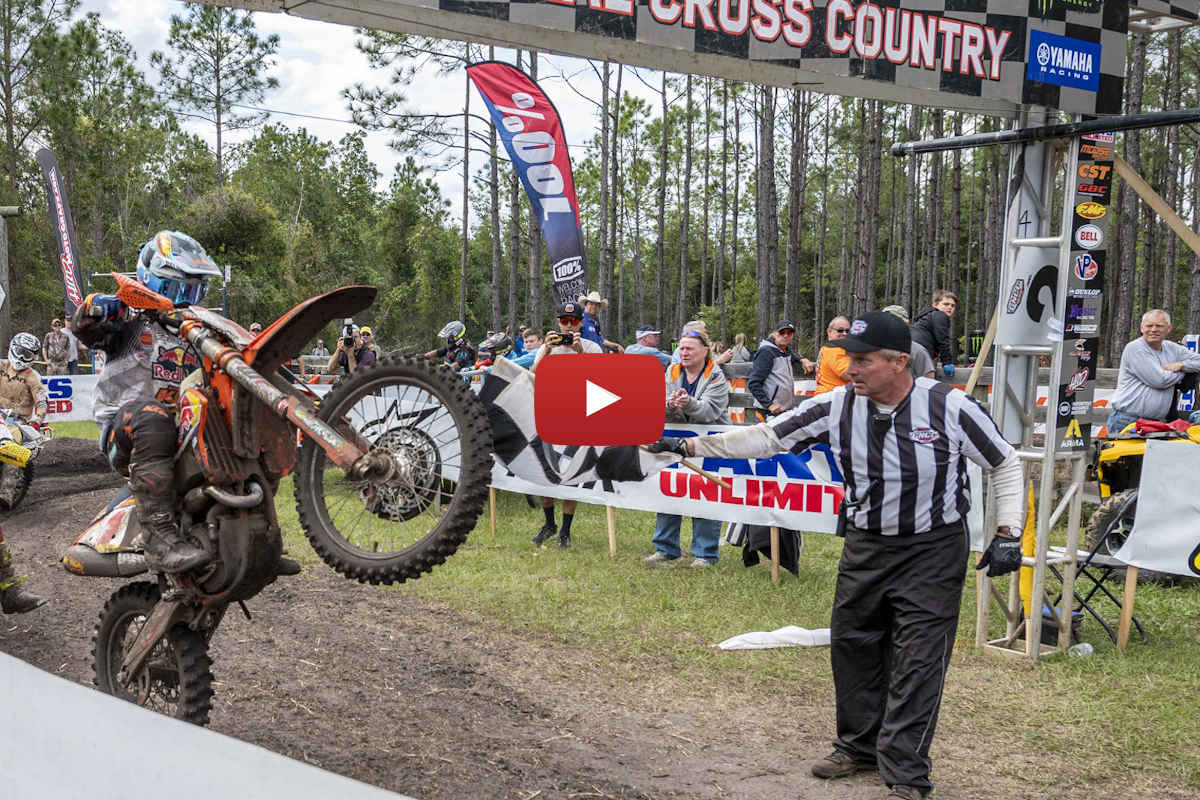 If Kailub was fast out the blocks the story was an opposite one for Babbitts Online Kawasaki rider, Josh Strang who was bang last in the Pro class off the start. Jordan Ashburn was P2 early on but dropped a place to Layne Michael on lap two.
Strang meanwhile was down in eighth as they crossed the line after lap one. Progressing to fifth a lap later before picking off a rider a lap in the last three laps to cement what has been a solid start to his season – the last of which was Ricky Russell on the last lap. Strang now sits second in the points, square on 46 with Ricky Russell.
It was not such a solid day for Sherco-mounted Baylor brothers. Steward was forced to retire at the end of lap one with a mechanical issue on his new Sherco mount while Grant finished eighth in class and 20th overall.
Sixth place shout out to Todd Kellett.
https://www.instagram.com/p/B9kD_VXgp-F/
British motocross rider Todd Kellett, who finished second place in the infamous French Beach Race Championship in 2020 and is a multi-time Weston Beach Race winner, must also like the brutal Florida sand. Jumping stateside for his first GNCC race, Kellett took 10th overall and sixth in the Pro XC1 class.
XC2 250 Pro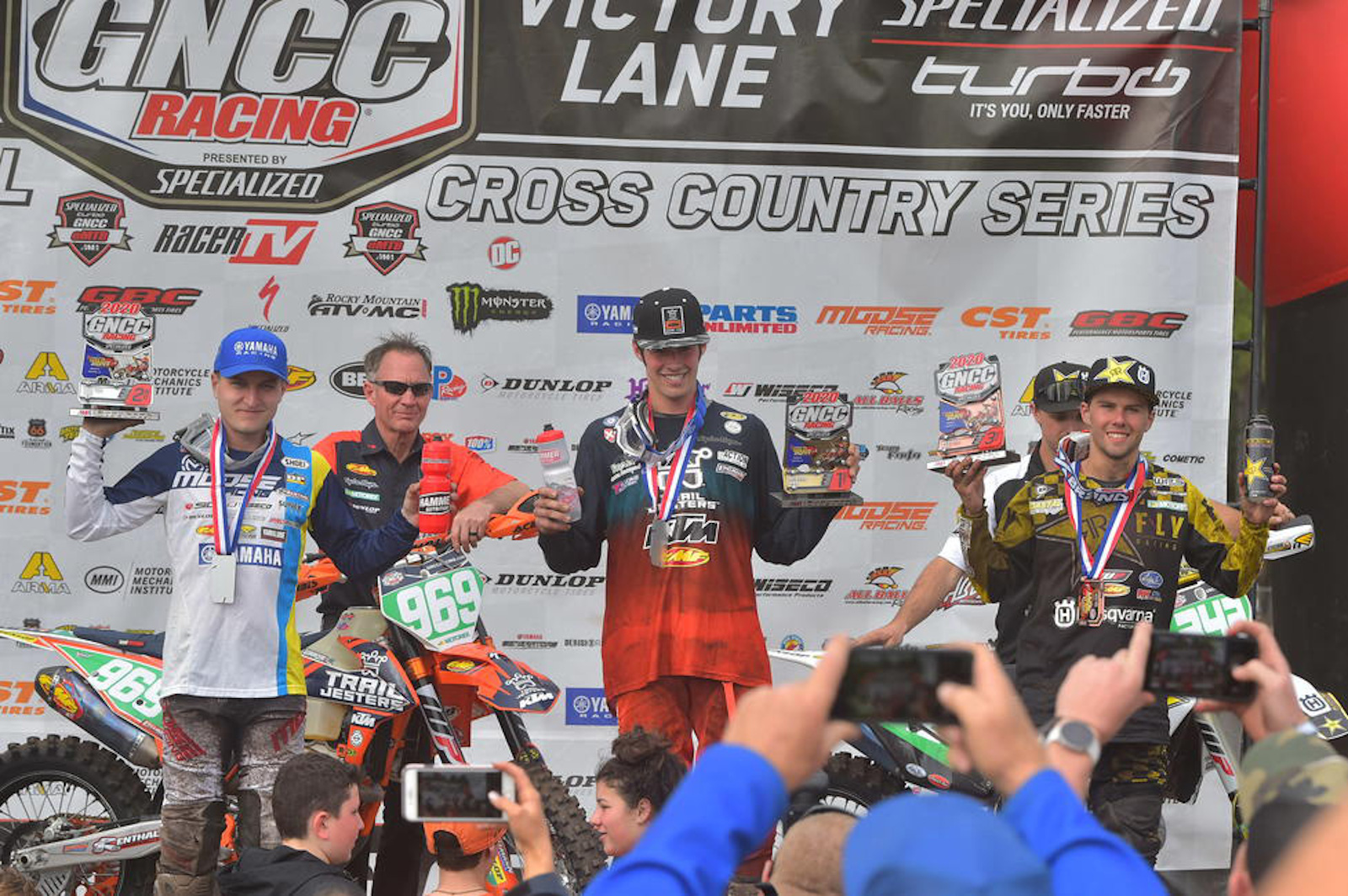 Jonathan Girrior came into Wild Boar on the back of a second place finish at the opening round. The Massachusetts native got off to a mid-pack start aboard his Trail Jesters KTM and sat outside the top-10 a mile into the opening lap.
He charged his way into the top-five by the end of lap one and by the next lap he was in podium contention.
Lap three proved decisive in the battle for the lead with Girroir moving into the top spot by the halfway point. Leading the last four laps, Johnny secured a 24-second victory in the class and fifth overall ahead of Mike Witowski and Craig Delong.
"Honestly, I didn't hydrate and prepare myself for the race at Big Buck and I knew I had a lot more to show, so I was coming out here wanting to win really badly." Explained Girroir. "I just want to continue getting on the podium and go after this XC2 Championship."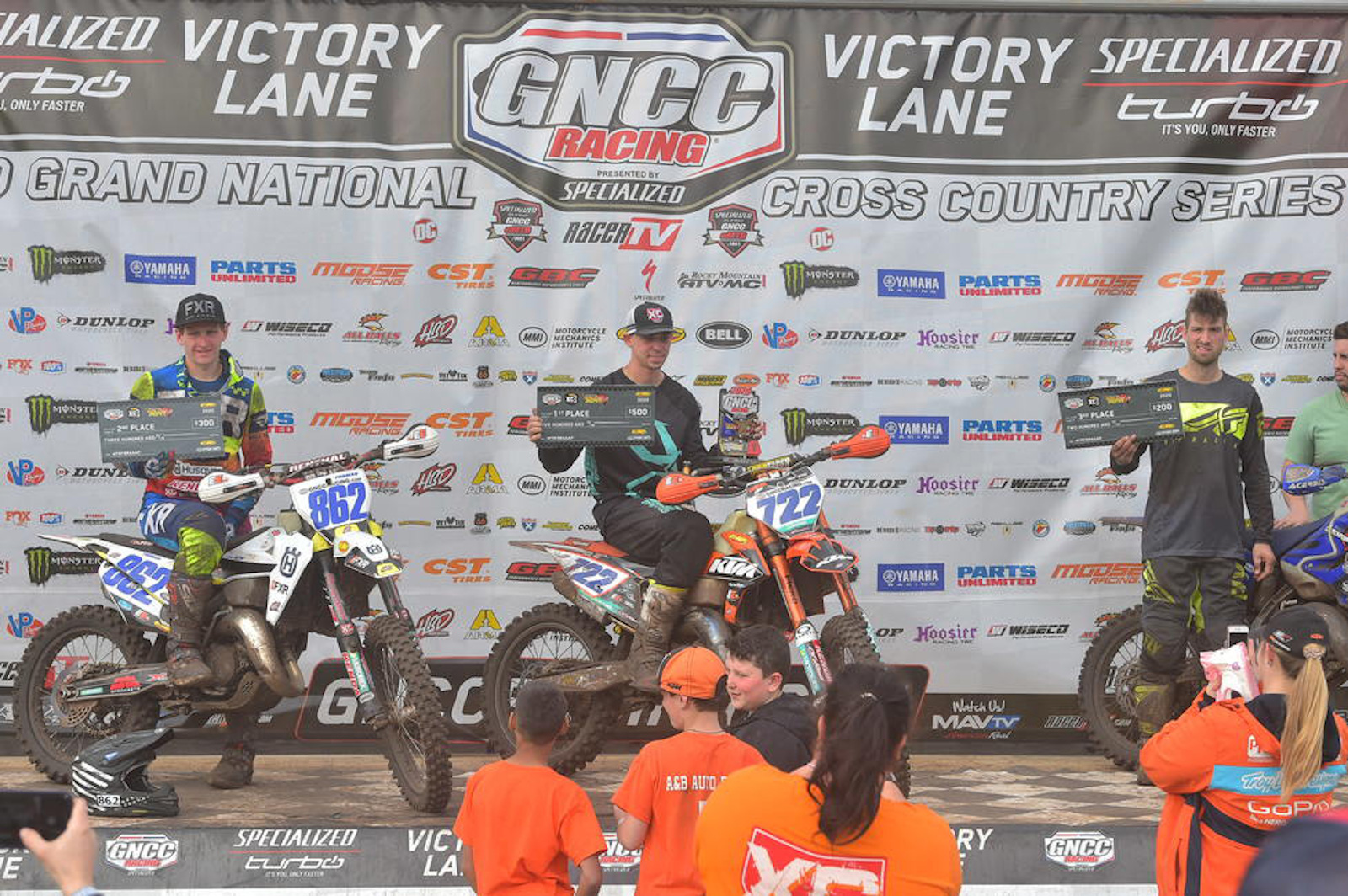 Zack Hayes, who secured his second win of the season in the FMF XC3 125 Pro-Am class. Hayes made a big climb from a 10th place start to ultimately take over the lead on the final lap of racing.
Second WXC win for Becca Sheets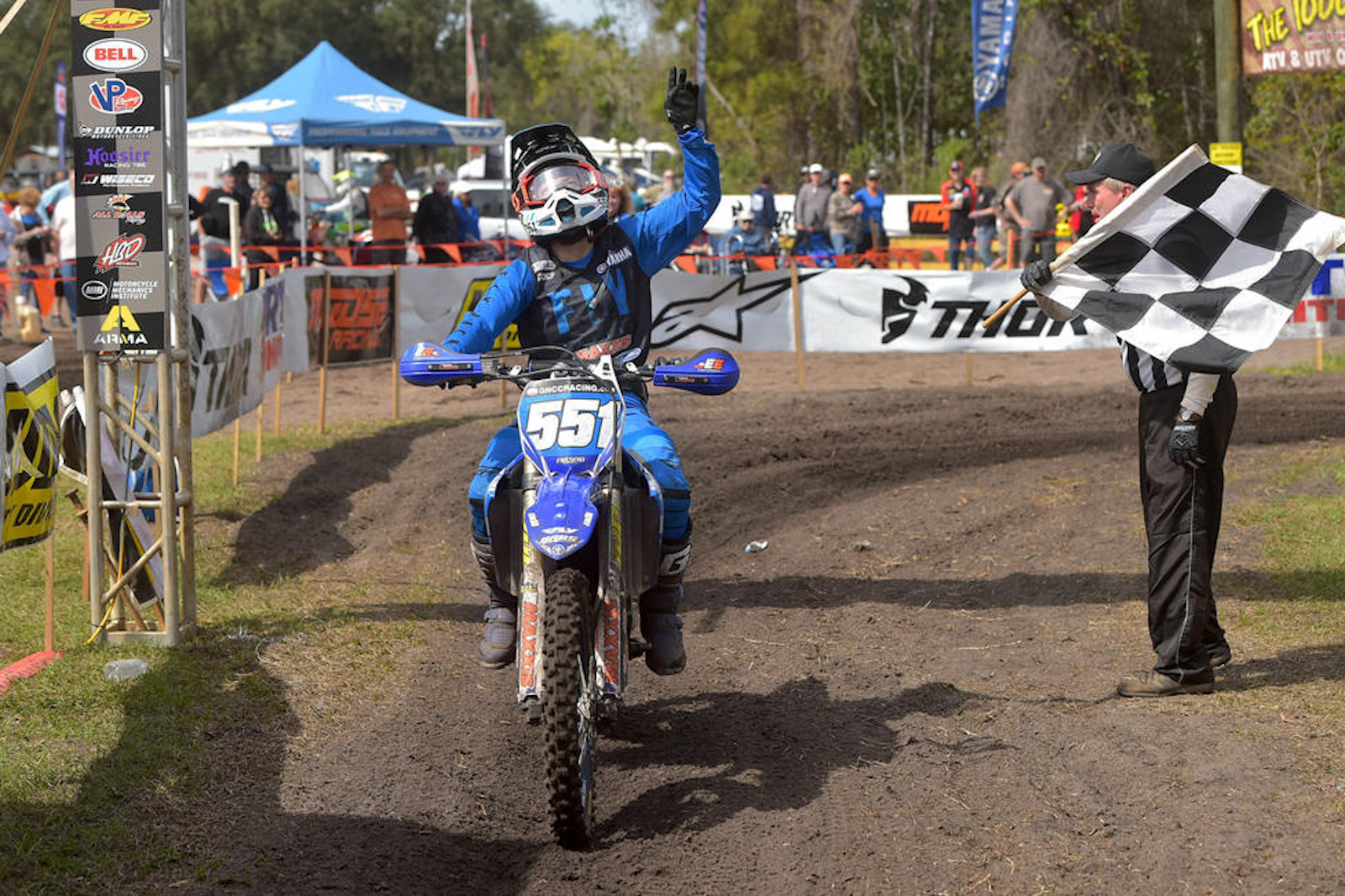 In the WXC class BABS Yamaha Racing's Becca Sheets earned her second-straight overall (in the morning race) and WXC class win of 2020.
It wasn't without a fight though. After not the best of starts, Becca took the lead early on in the race and pulled a gap but crashed into palmettos and had to fight to regain the gap she had before. Sheets crossed the finish line 58 seconds ahead of the competition.
Second place doesn't tell half the story of Tayla Jones' race. The GNCC champ had a mechanical issue at the start and had to pull over before the flag fell. Leaving behind the Sportsman A riders, Jones raced hard to haul herself back to a remarkable second place at the finish.
Watch the full race back: RacerTV.com
Next Race: Washington, Georgia – March 15, 2020
Wild Boar GNCC 2020 Overall Results:
Results by class: Racer-results.net
Photo Credit: Ken Hill