Extreme XL Lagares results feed – Bolt in charge of 'Flying Lap' qualification
Pro class results feed from the Extreme XL Lagares EnduroCross 'Flying Lap' qualification session at round one of the 2021 Hard Enduro World Championship.
After the enforced changes to the event programme at Lagares, Saturday sees the riders restricted to the EnduroCross track and setting qualification times ahead of Sunday's main races.
Unsurprisingly the top three riders in the SuperEnduro World Championship – Billy Bolt, Jonny Walker and Taddy Blazusiak – set the fastest times today.
Walker and Bolt were the only two within the 1:24 bracket with Bolt narrowly beating his British rival with a hot lap of 1:24:734, just 0.03 faster than Walker.
"I'm pretty happy with today's result." Said Billy. "It's nice to be leading. Of course the format has drastically changed for tomorrow and we won't be riding in the mountains like we hoped, but the important thing is that we're racing. Although today was fairly short and sweet, anytime you do get on track, you want to be the fastest guy there, so I'll take this result as a good confidence boost and motivator heading into tomorrow's racing."
Three seconds slower on his flying lap was Taddy Blasuziak with a time of 1:27:791 just edging Alfredo Gomez with Manuel Lettenbichler in fifth.
Extreme Lagares EnduroCross Pro Class "Flying Lap' results: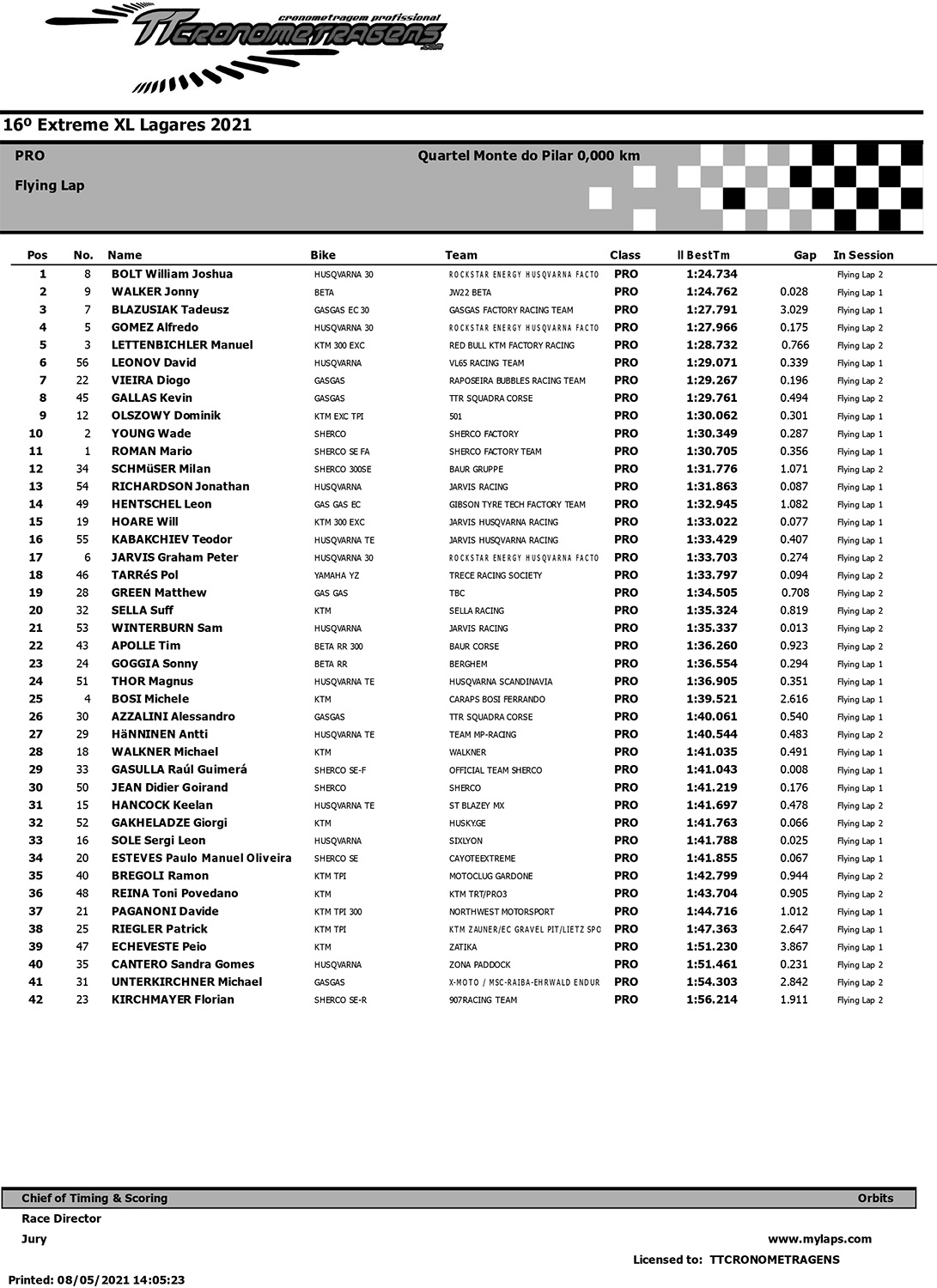 Photo Credit: Future7Media