Extreme XL Lagares: HEWC cancelled – EnduroCross Races go ahead in the mud
Round one of the 2021 Hard Enduro World Championship was cancelled today but Endurocross racing still went ahead at Extreme XL Lagares, albeit in a mud bath – Billy Bolt and Manuel Lettenbichler shared moto wins and Graham Jarvis took third overall...
In the end the 2021 Extreme XL Lagares became a no-points scoring race in the Hard Enduro World Championship – rightly so many said especially after race day dawned a very wet one in Porto. After already being hit by a dramatic restriction which left the organisers with no choice but to run three SuperEnduro-style races instead of the planned extreme event, conditions finally forced the decision to cancel the race as a HEWC round.
Most riders across the different classes decided to race on, though not all of them were totally committed. A bit of training? Race practice? We've come all this way so we might as well ride? The TV cameras are still rolling? Something like that…
Extreme Lagares Pro class (Group 1) Moto 1 results: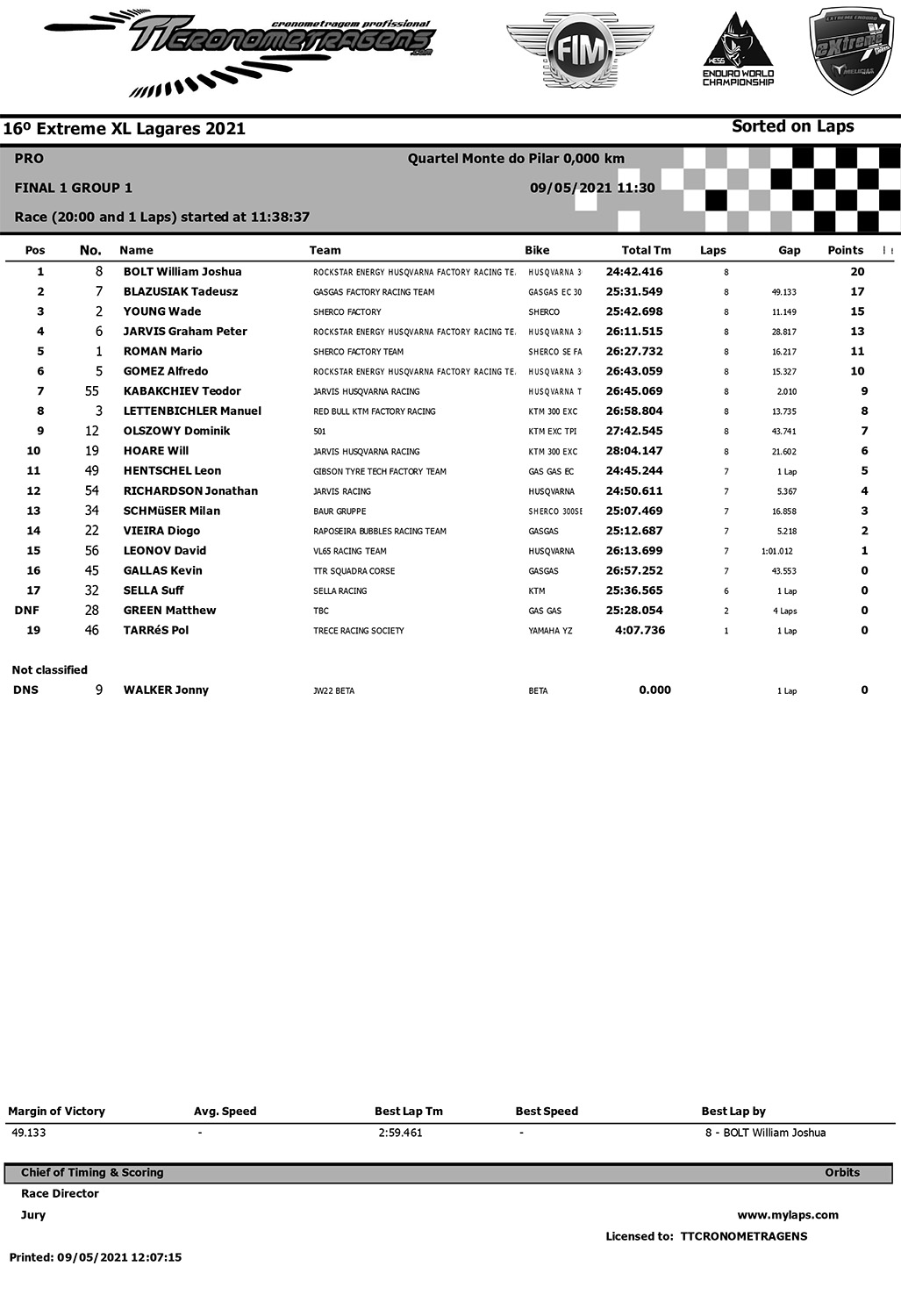 Pro class Moto 2 (Group 1) results: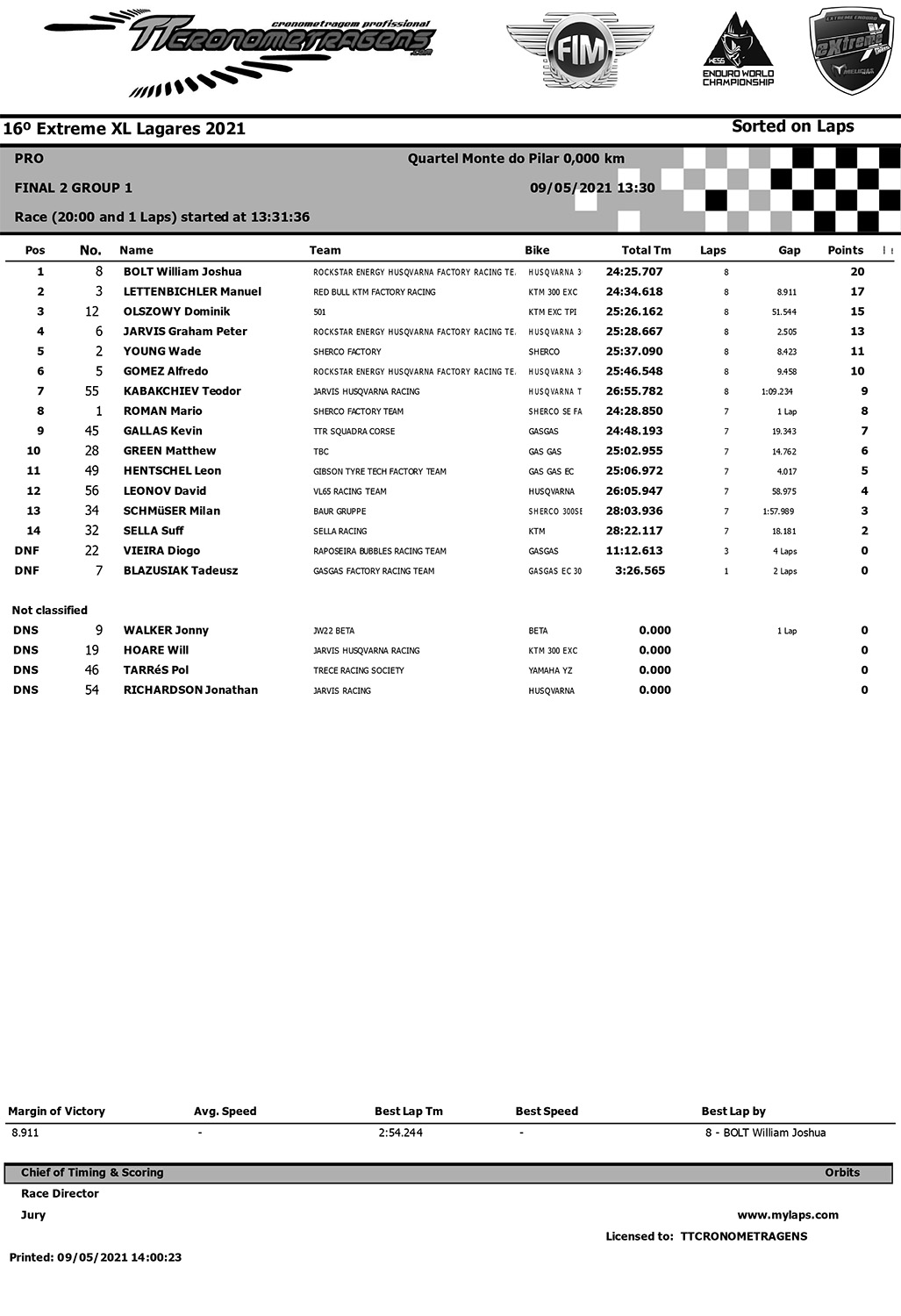 Pro class Moto 3 (Group 1) results: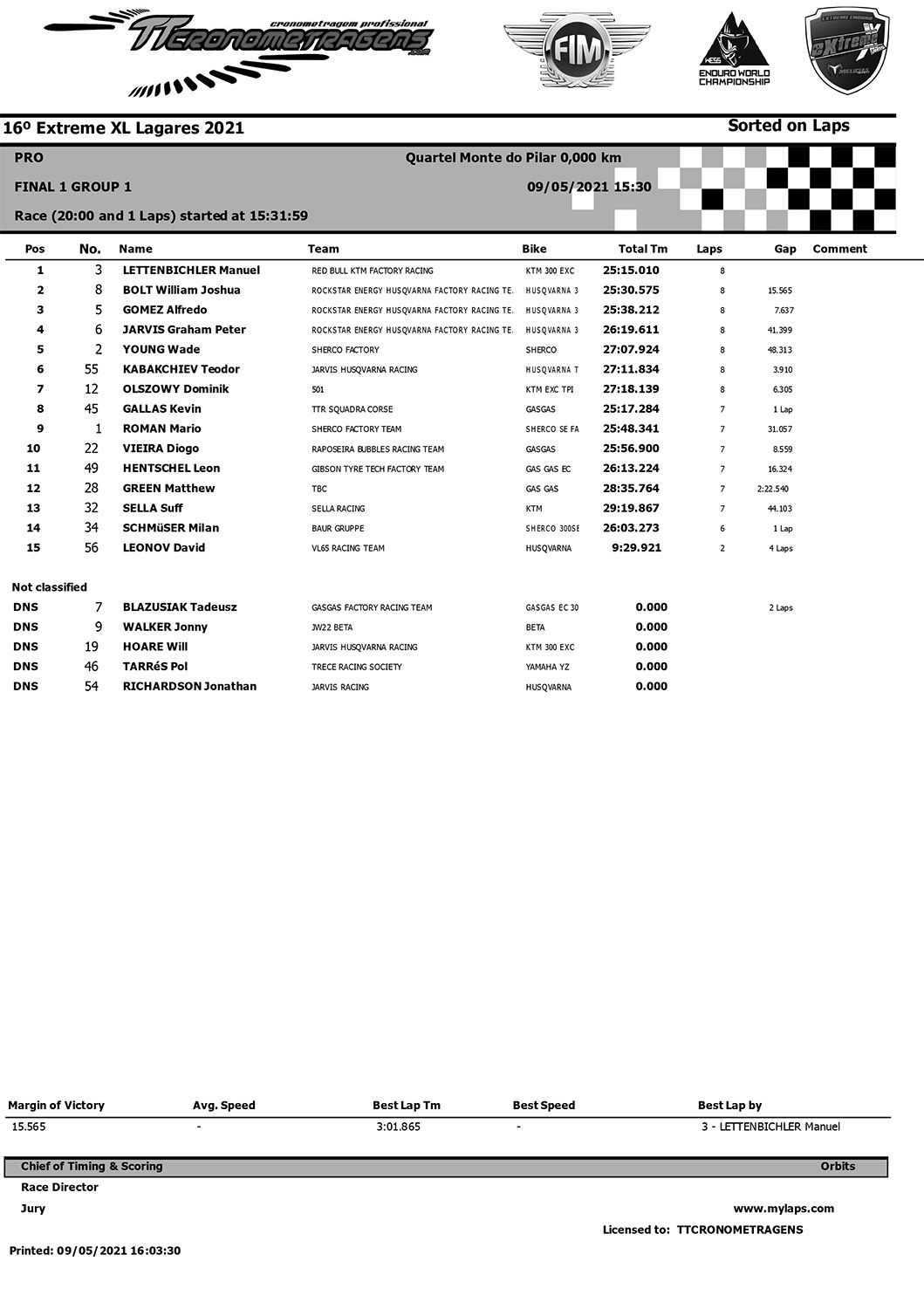 Pro class overall results: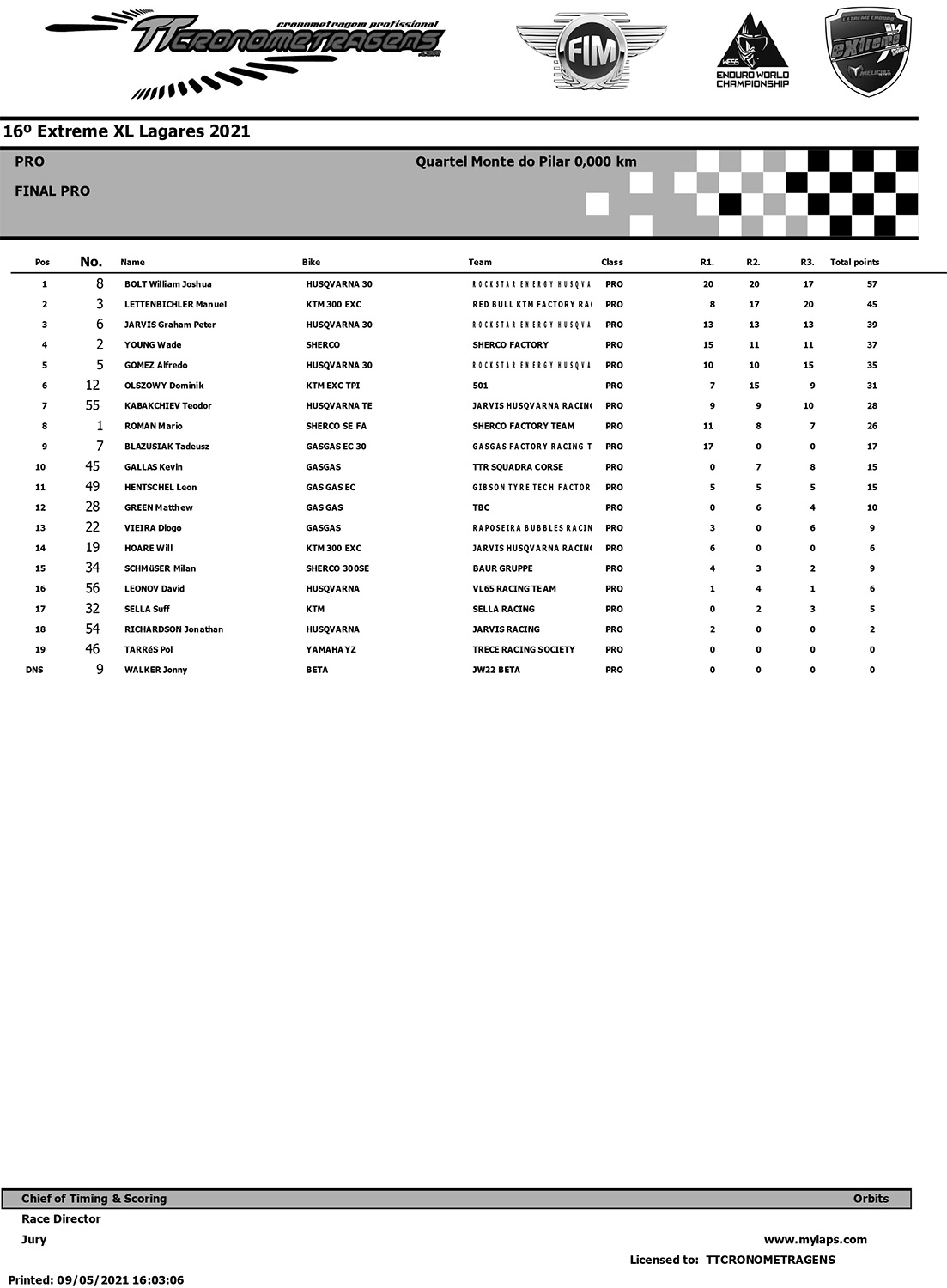 Pro class (Group 2) Moto 1 results: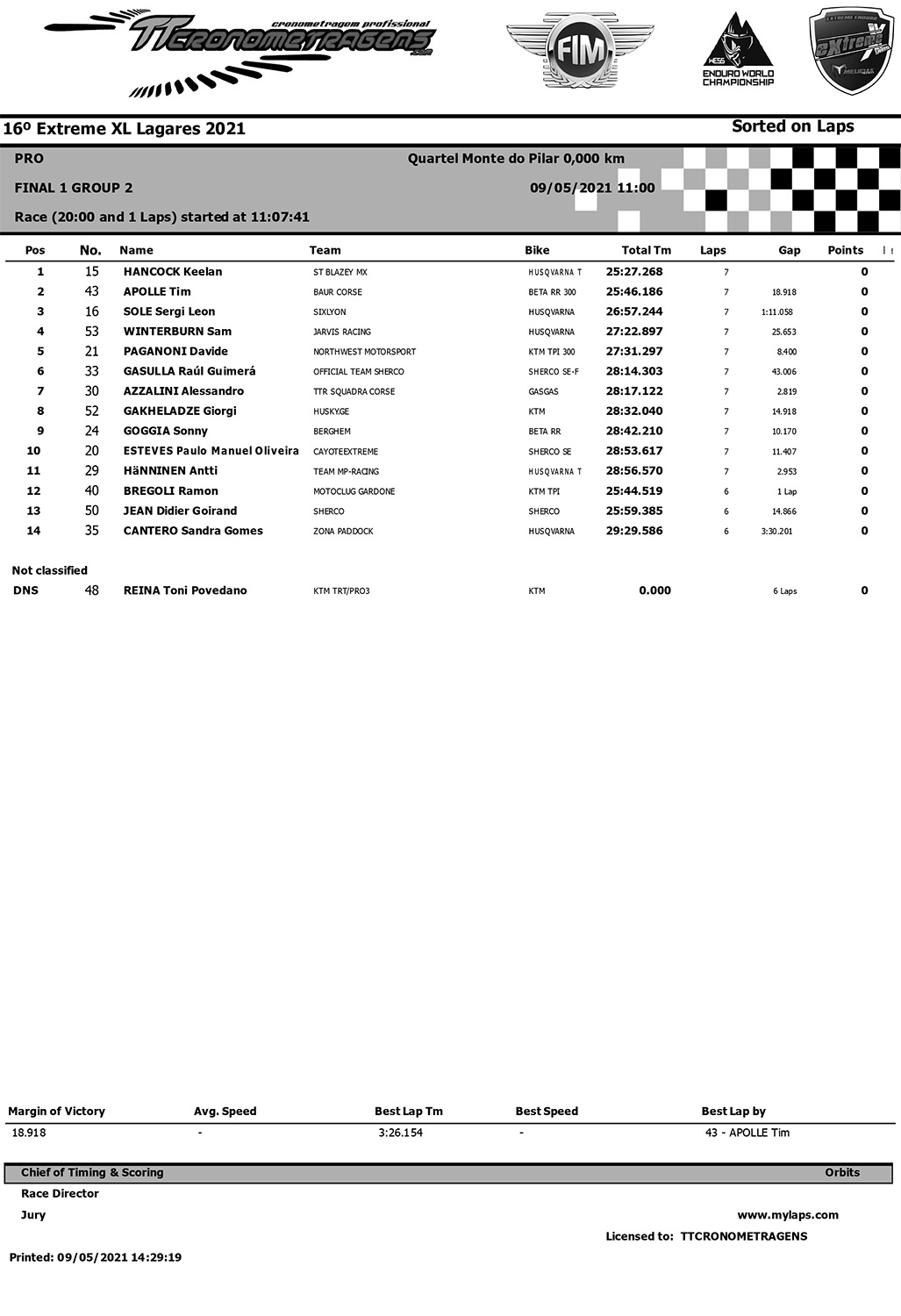 Pro class (Group 2) Moto 2 results: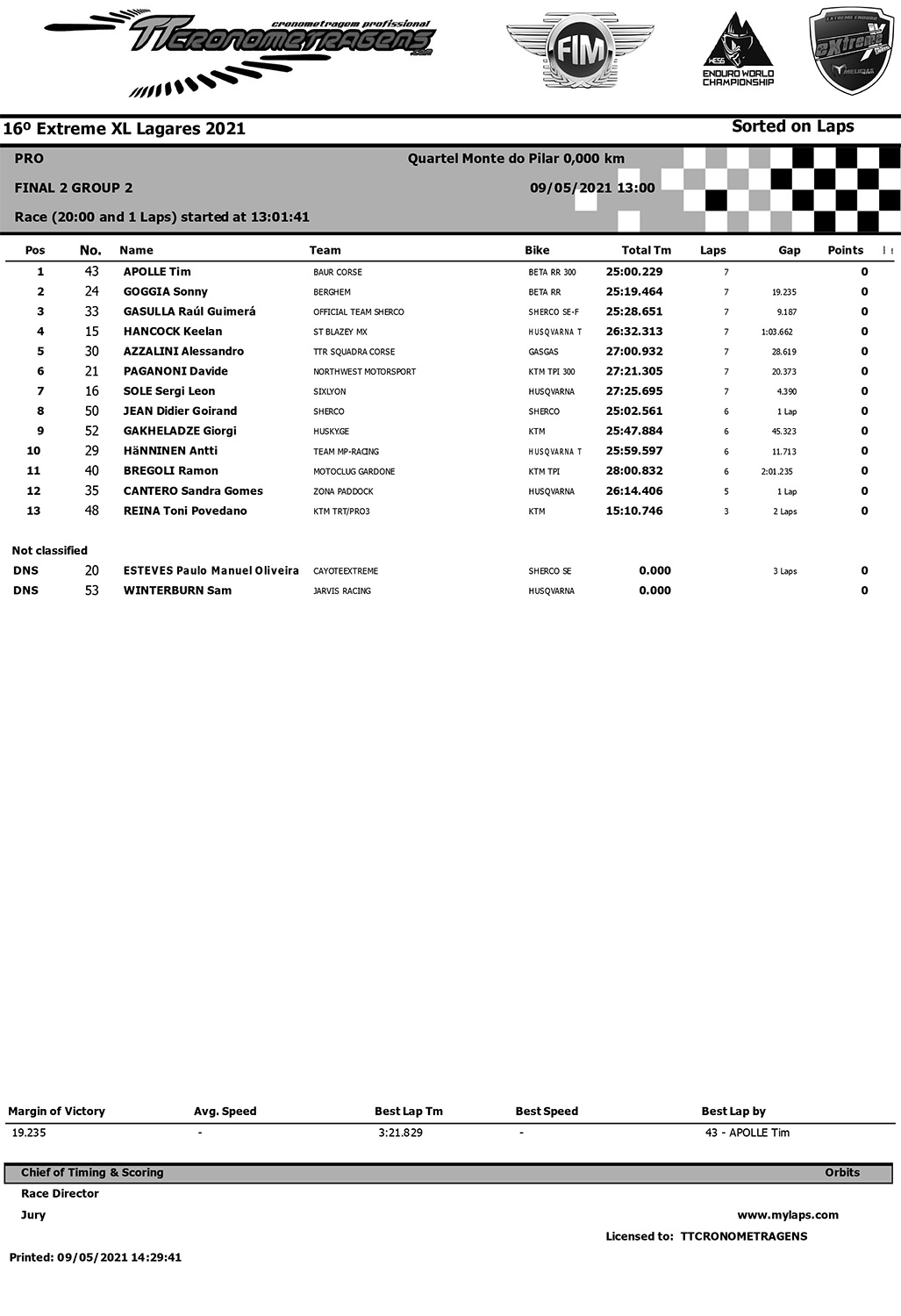 Pro class (Group 2) Moto 3 results: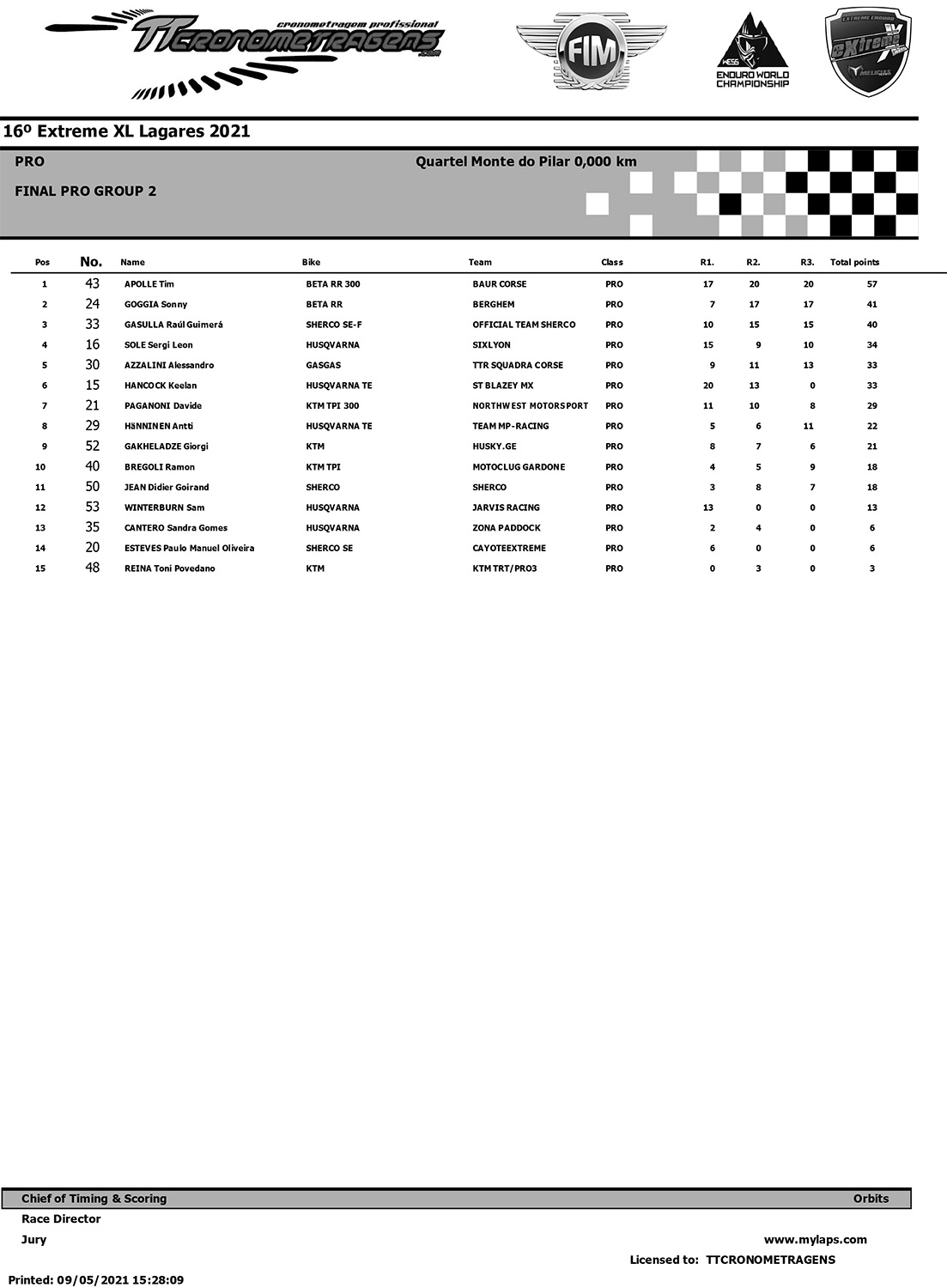 Expert class final results: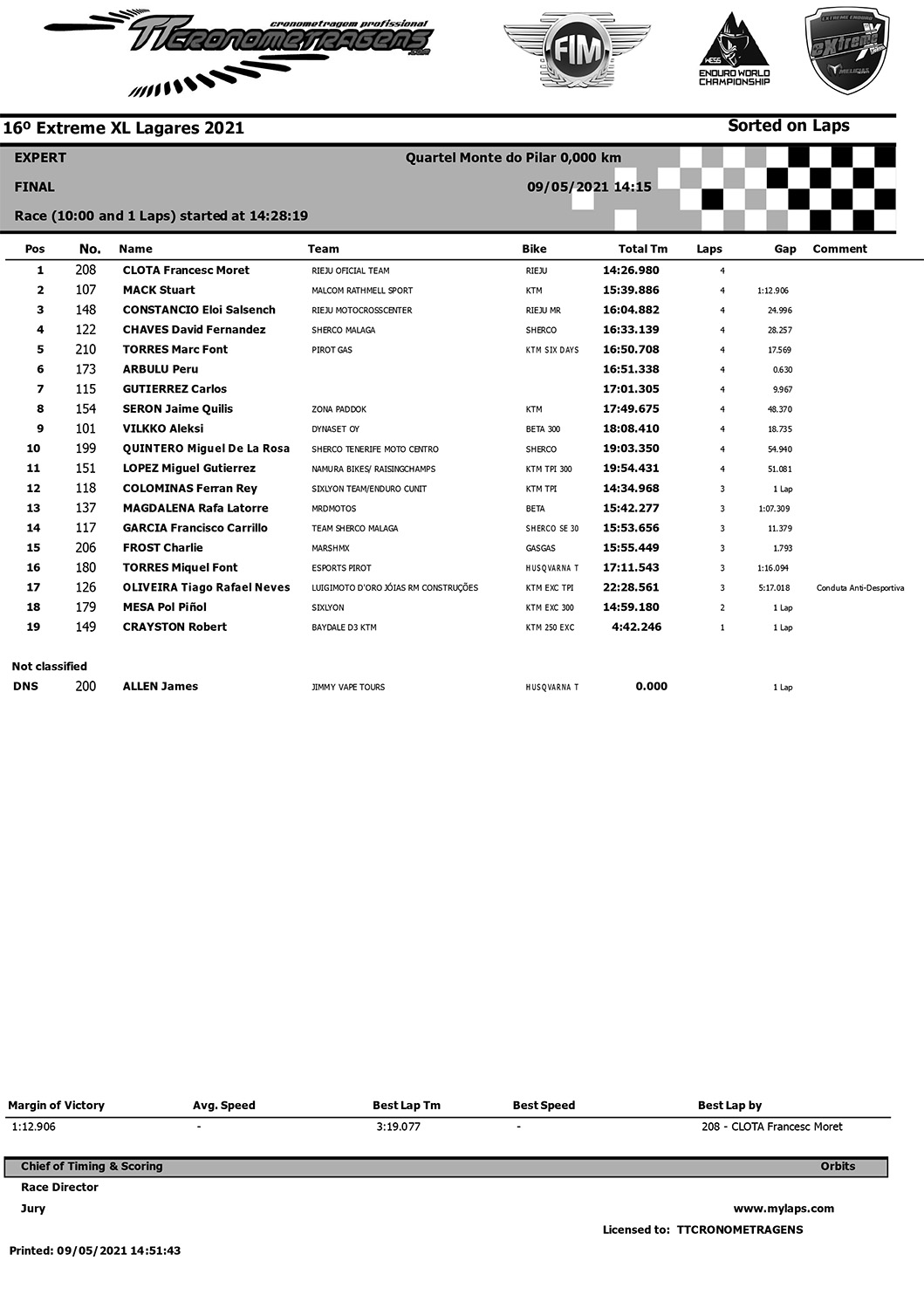 Veterans class Final: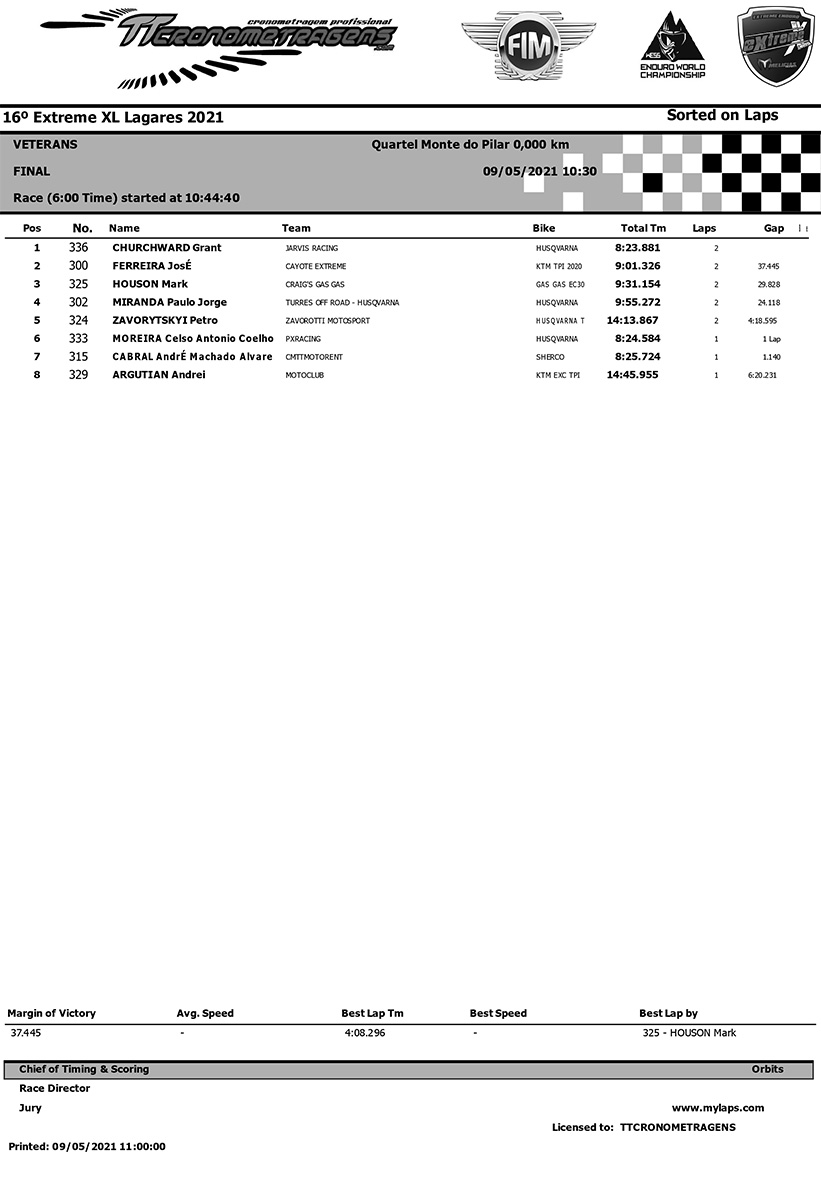 Photo Credit: Future7Media