Red Bull Romaniacs: Offroad Day 3 results – Wade Young wins, podium battle heats up
Wade Young sets a machine-like pace to finish first on day three of the 2021 Red Bull Romaniacs as the fight for the overall podium hots up behind the race leader, Manuel Lettenbichler, who plays a smart game with just one more day to go at Hard Enduro World Championship round four.
2021 Romaniacs Offroad day 3 in a nutshell:
If sleeping on the ground in a tent was a bit rough for some riders with sore muscles and aching bones, it didn't show among the top riders who woke up eager to make inroads on their race positions.
Wade Young adopted a machine-like approach saw him catch riders in front Billy Bolt and Mario Roman (they start three minutes apart), and then spent much of the day pushing the pace together out front to establish themselves as the clear podium contenders.
"I made a good start and managed to catch Mario and Billy quite early," Wade said at the finish. "We were back and forth all day until I made a gap at the end. Overall I'm happy with my riding and I felt fresh after the night camping."
Second on the day by just half a minute, Billy Bolt is on a roll and getting better with each day. "I was still asleep at the first few hills," explained Billy, "after a while I felt good and with Wade we pushed the pace pretty hard for the whole day."
It was a good day for Teodor Kabachiev who finished third and matched the fastest riders on time through many of the checks today. The Bulgarian moves up the order the P8 overall behind best placed rookie, Trystan Hart in seventh.
Manuel Lettenbichler started the day with a 23 minute lead and that means the German is not so much playing it safe, just keeping it smart, staying fast but making no mistakes and the result is there. Today Mani did just that with a fourth place finish, 2:22s down on Young which maintains his comfortable 20+ minutes lead in the general classification.
Day four tomorrow, the final day of the 2021 Red Bull Romaniacs, promises to be harder than today's walk in the park (relative to day two!) but it will be a similar story for Lettenbichler who simply needs to keep his nose clean and three Romaniacs wins in a row are his.
All eyes will be on the battle for the podium places though between the two Sherco teammates Young and Roman, with Bolt hot on their heels. If they ride together like today the results won't change which will be Wade's hope. Going full gas to create a gap is the only option for Mario and Billy if they want to improve on their P3 and P4 places.
Realistically Jonny Walker is out of that podium race now after dropping some time today and he looks settled in fifth ahead of Taddy Blazusiak. Taddy finished P6 today and showed sleeping in a tent took nothing out of the older statesman of hard enduro.
Nick Fahringer continued his 100% winning run in the Silver class and was followed home by Jamie Lewis of Alessandro Azzalini.
Artem Kuncevich was in charge of the Bronze class on day three which still has Pol Tarres chugging away on the Yamaha Tenere Adventure bike down in 25th place today.
Slovenian Tjaša Fifer made a name for herself with the day win and now moves into the lead of the Bronze class. Russian Dmitry Akhmanaev rules the roost in the Atom class.
* results will update
2021 Red Bull Romaniacs Offroad day 3 results, Gold class: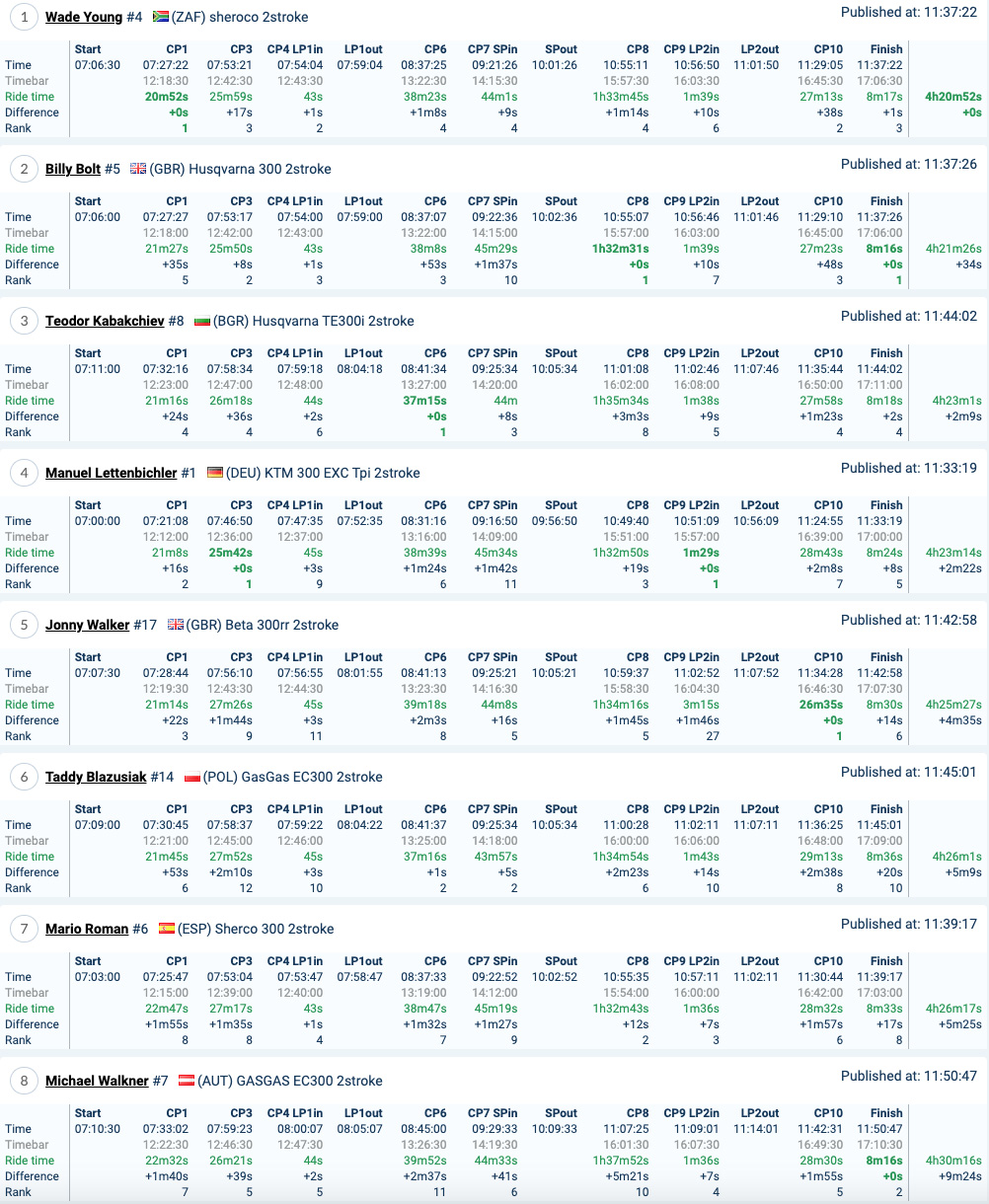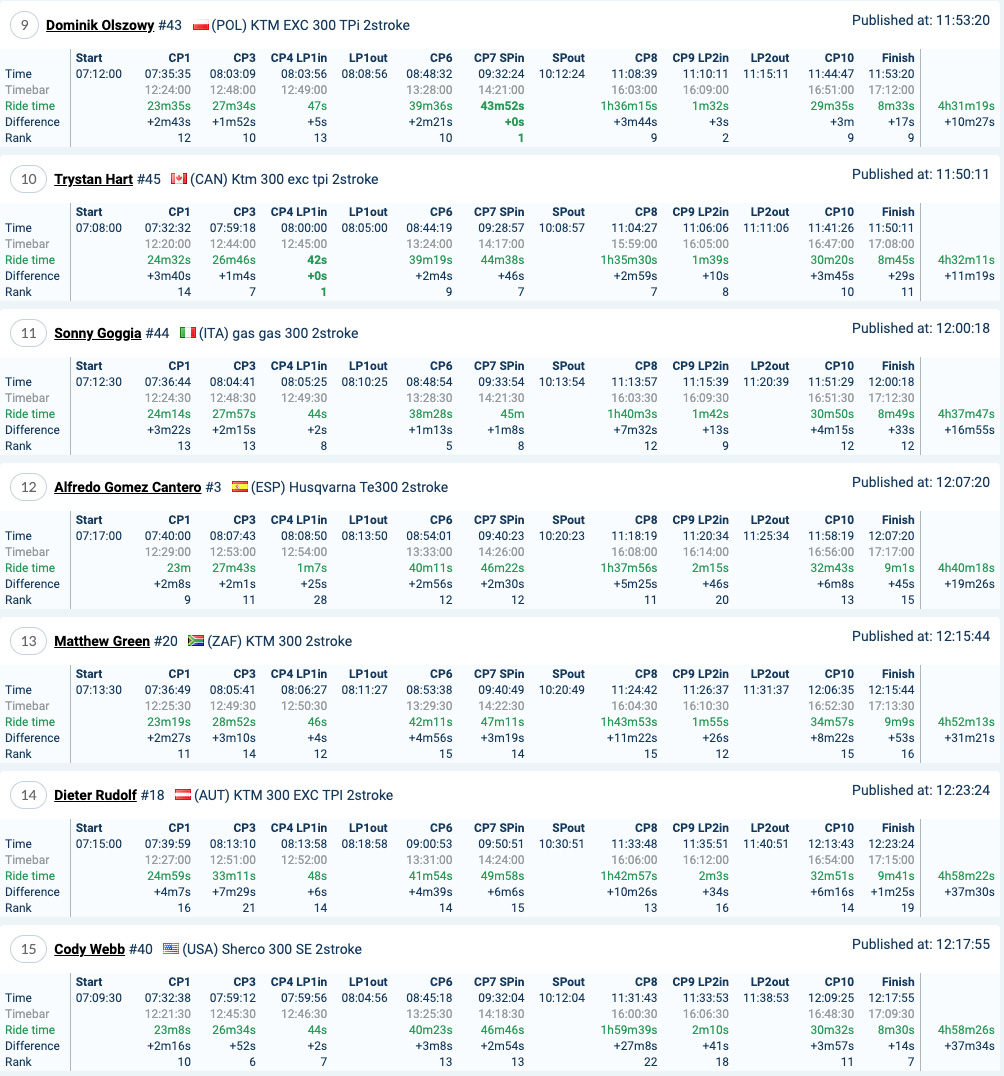 It was this close between Wade and Billy at the finish...
General classification after day 3: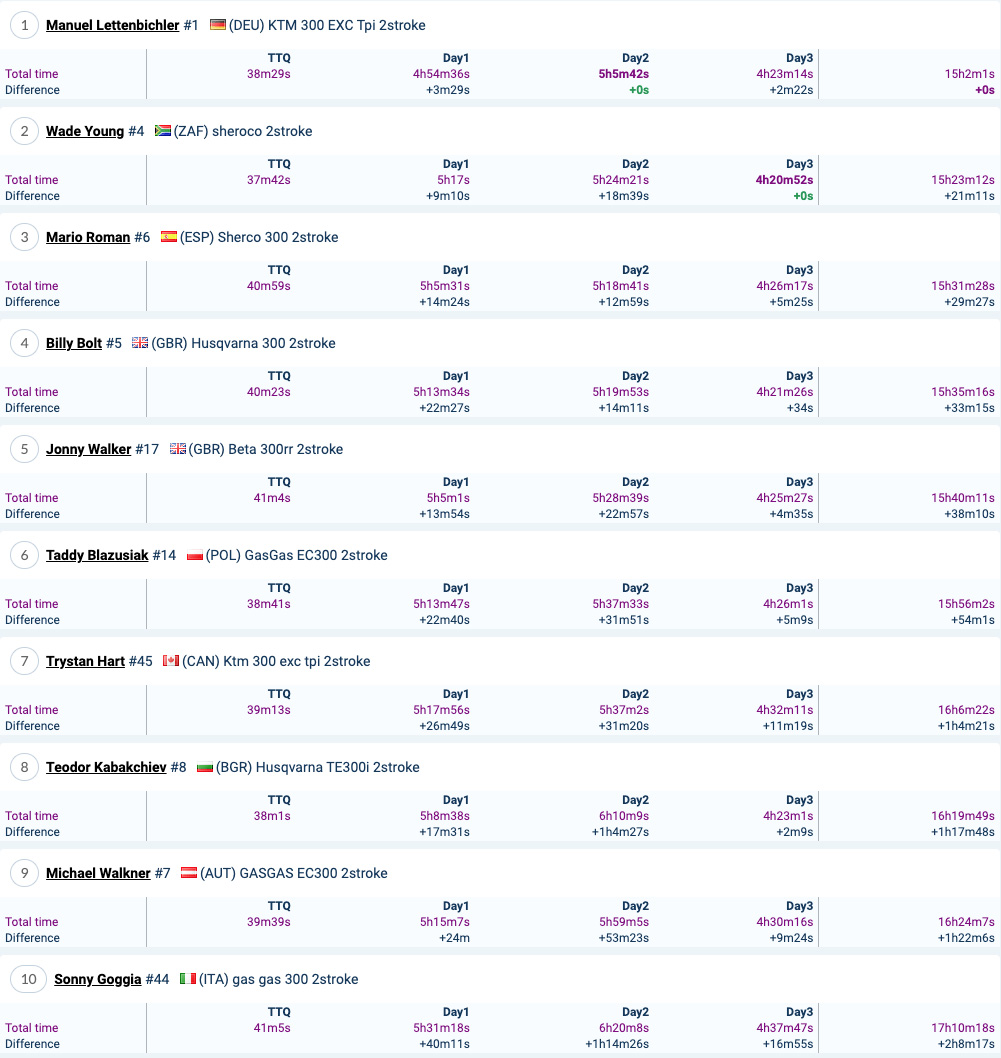 Silver class: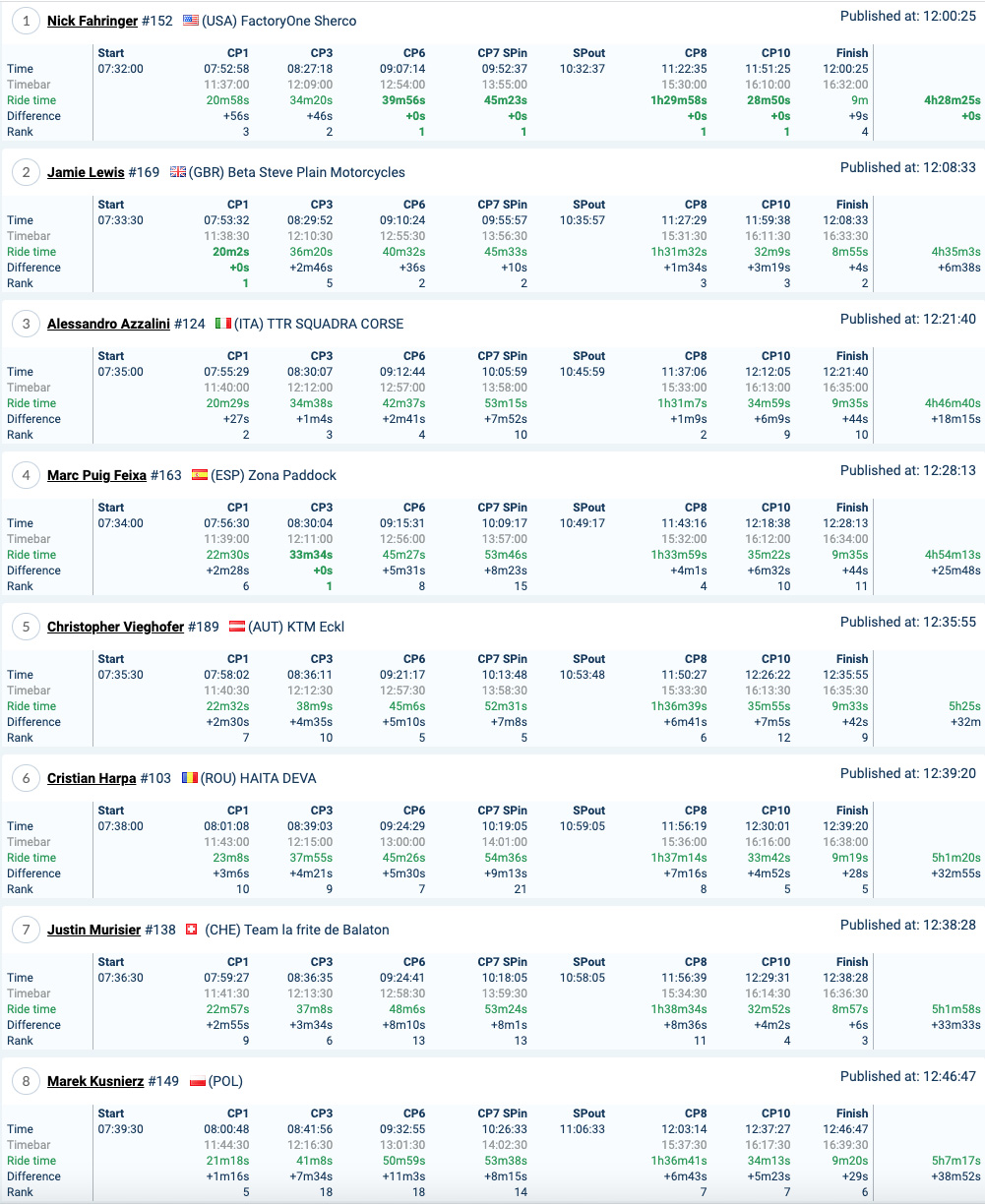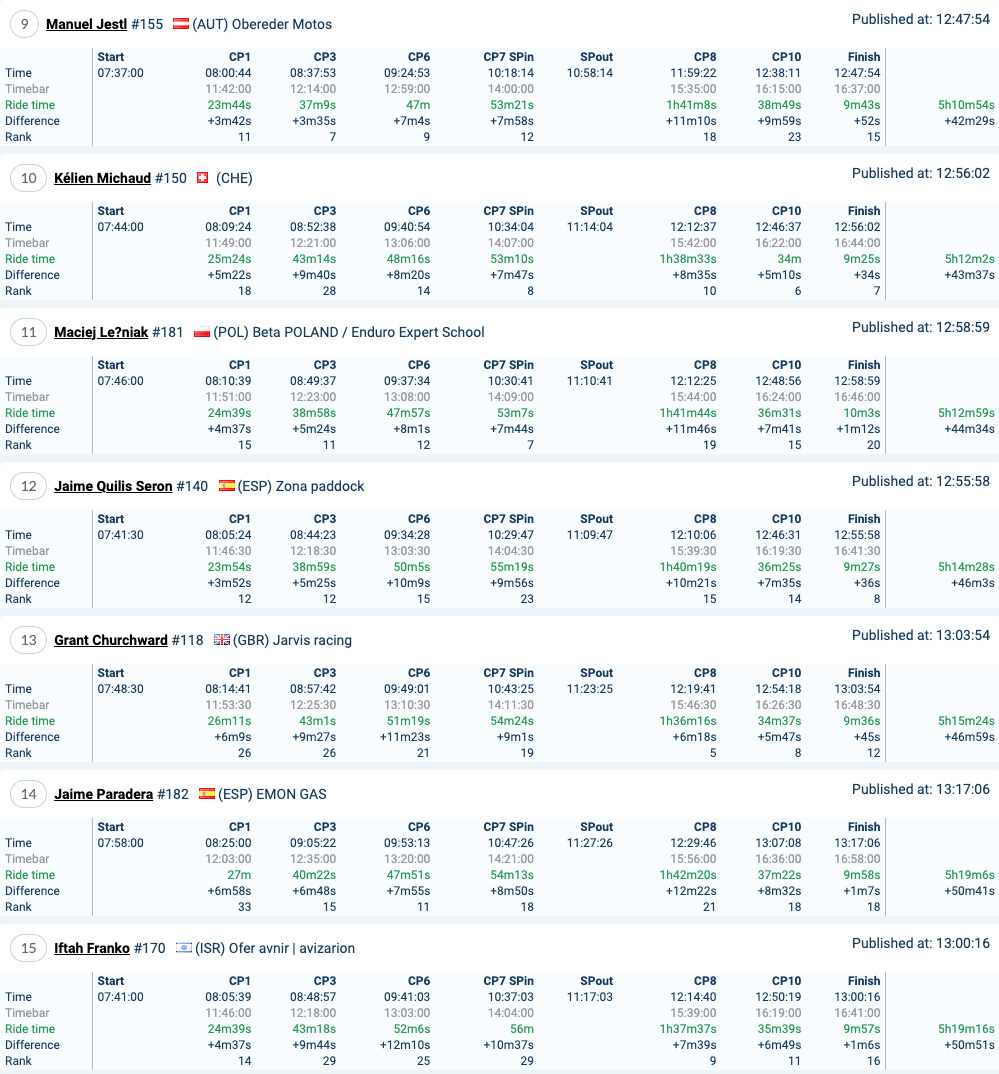 Bronze class: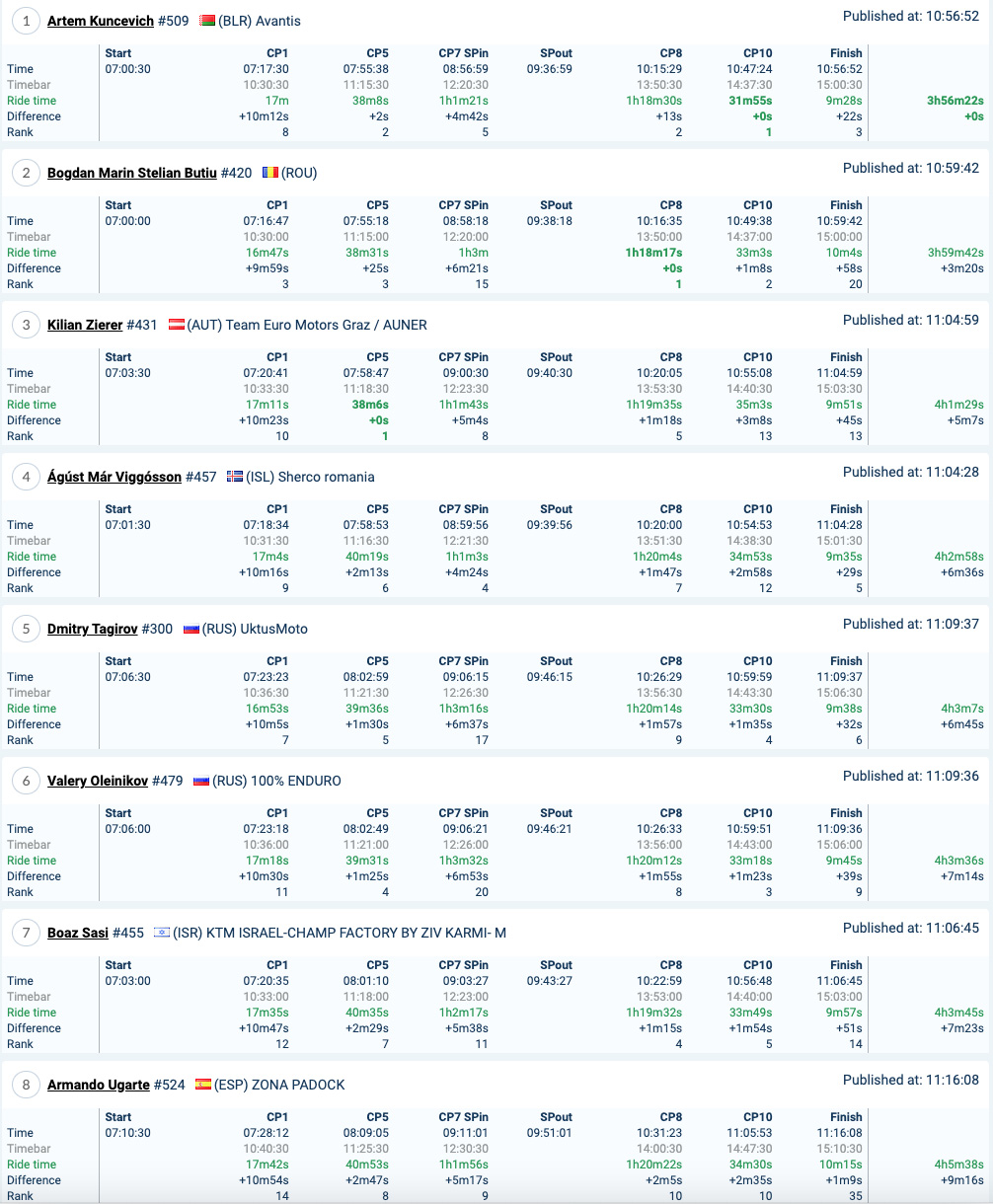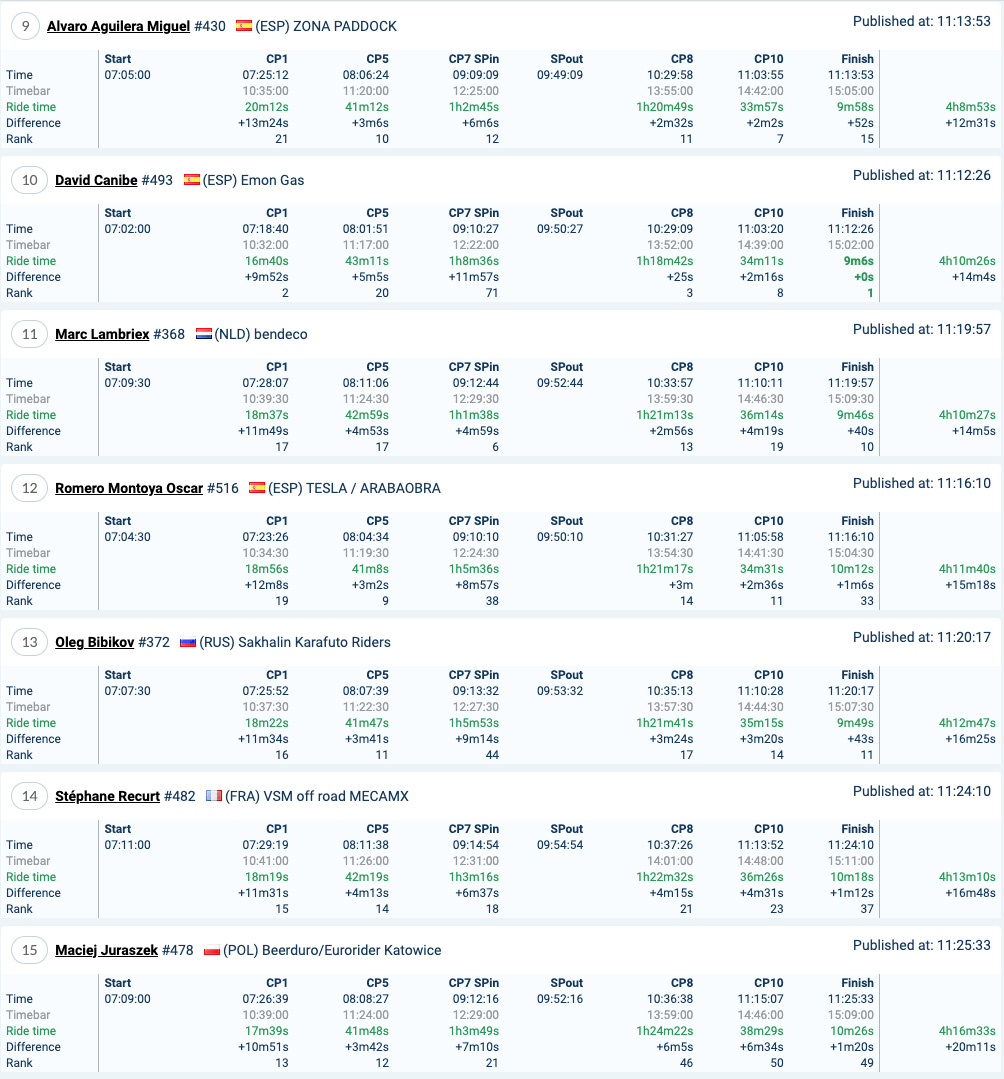 Iron class: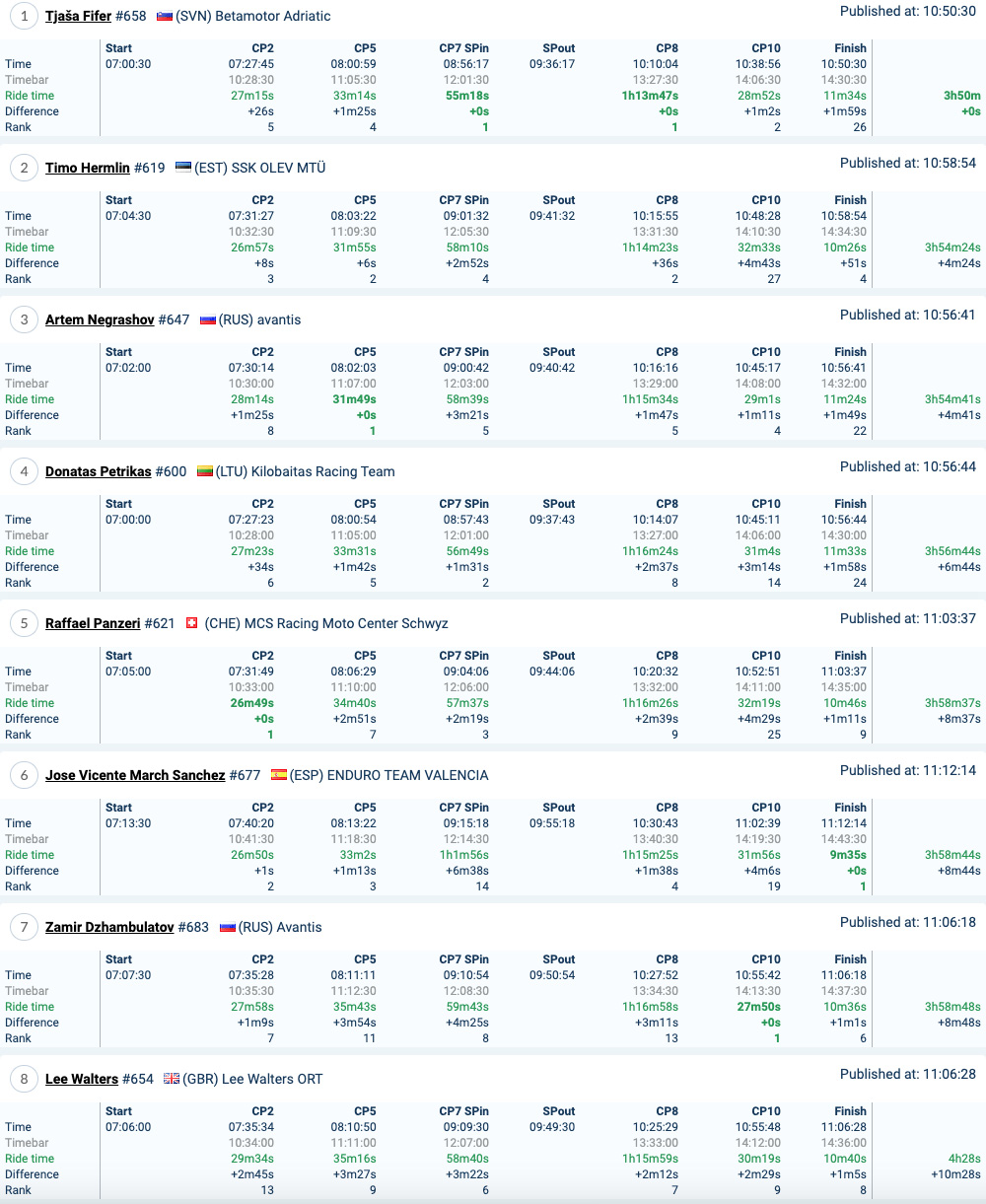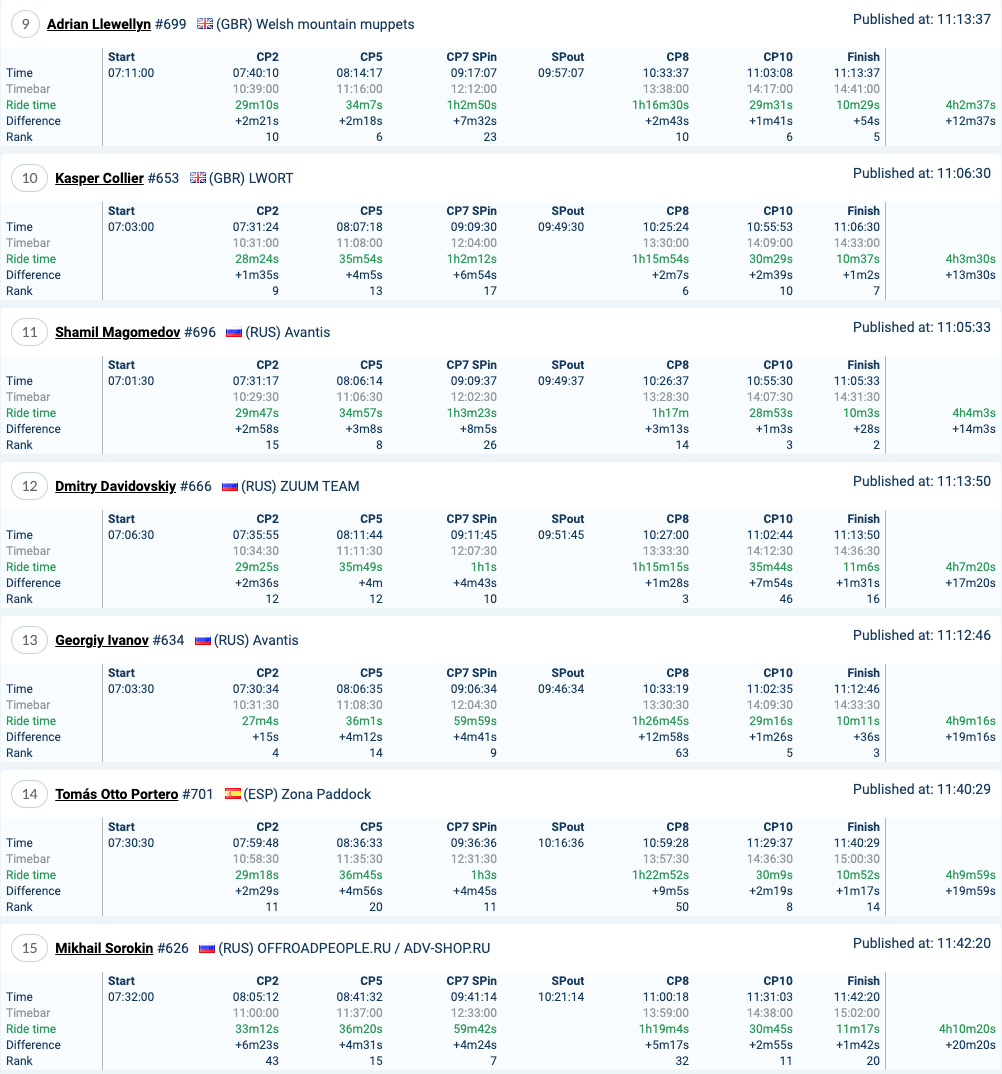 Atom class: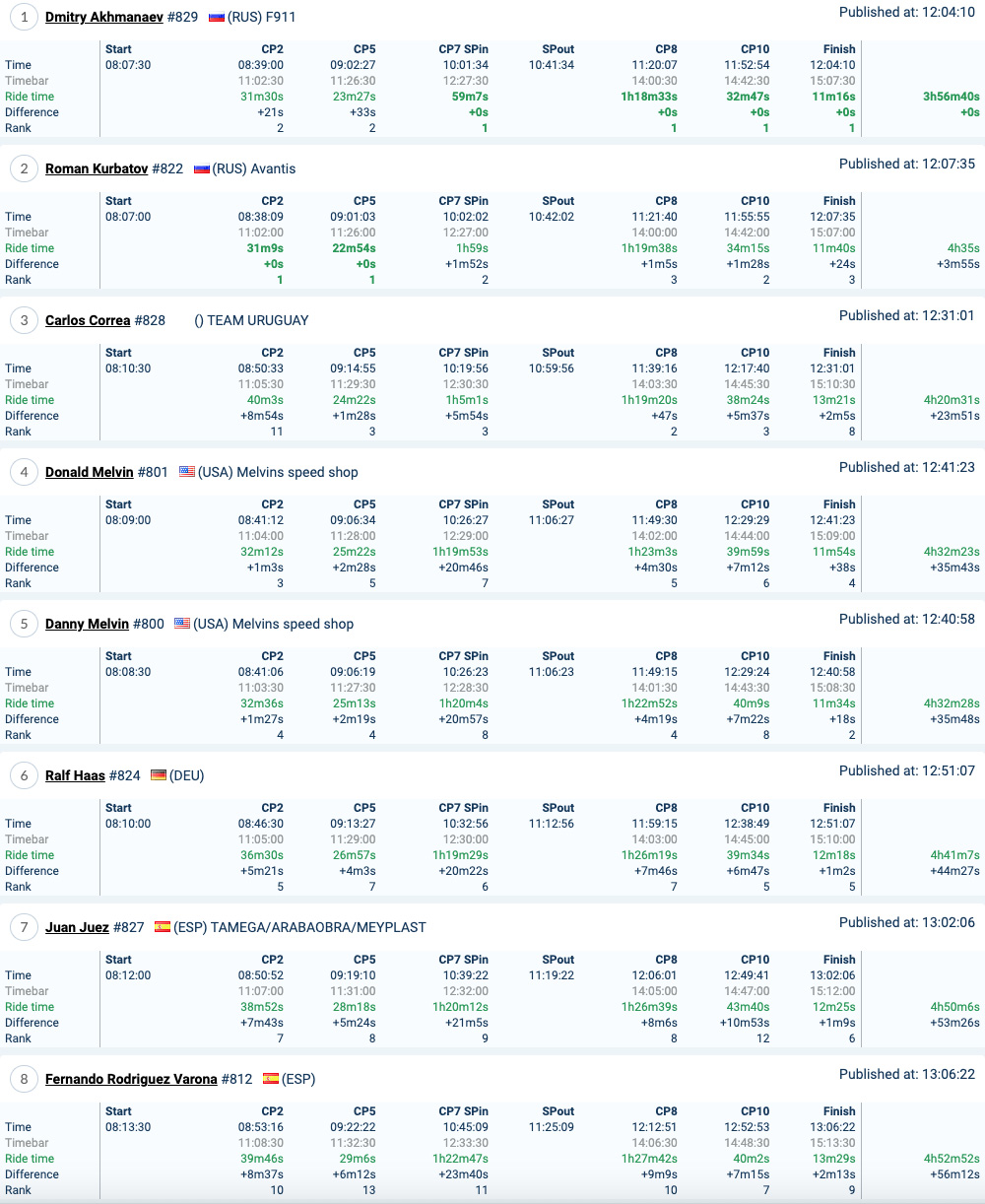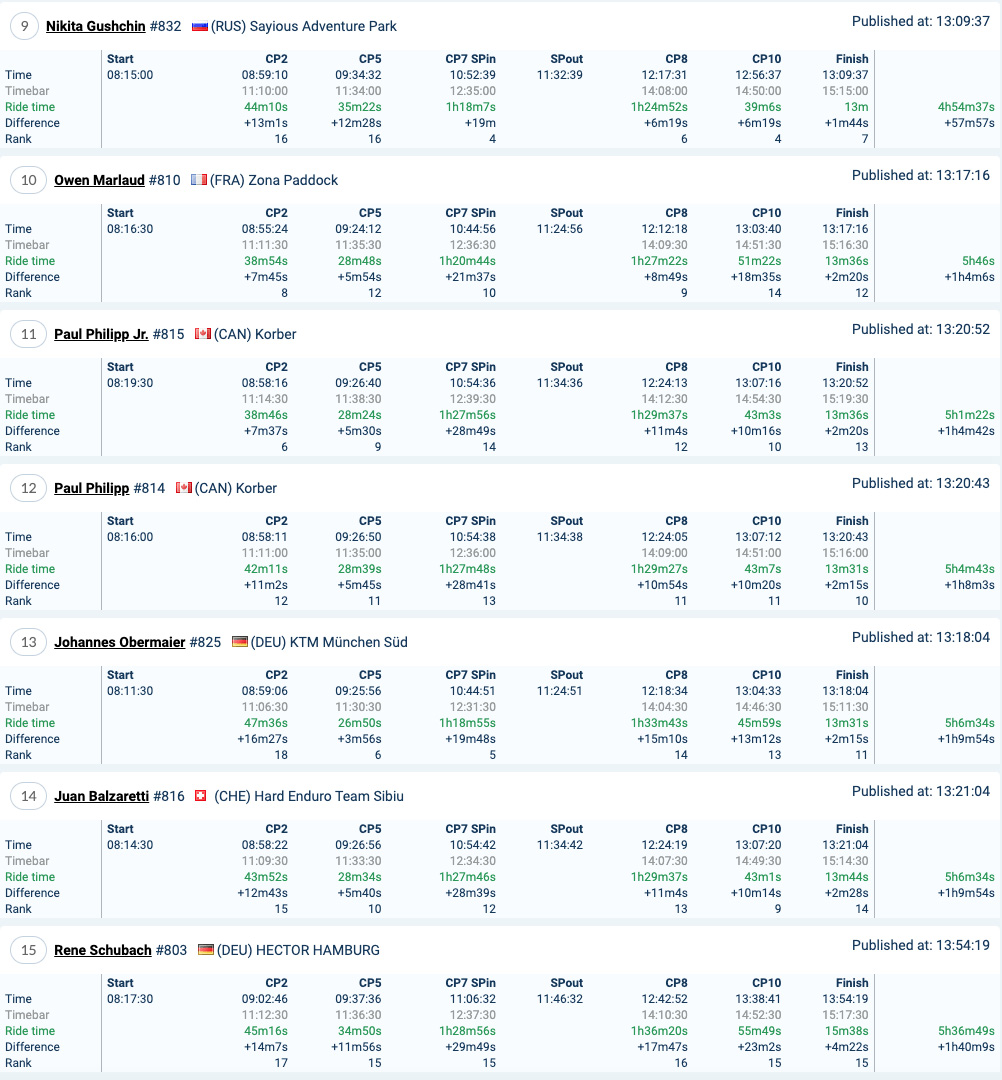 Photo Credit: Future7Media | Andrea Belluschi